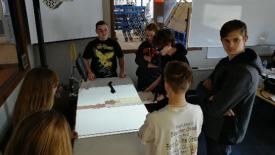 The Wood-Ed Table allows trainees to start by familiarizing them with the stationary woodcutting machines and by setting them.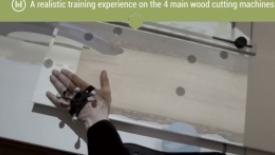 Competition will put real-world woodworkers to the test in a virtual reality world using Mimbus Wood-Ed technology.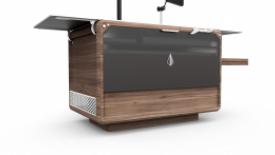 The developers of the Wood-Ed virtual training system have established direct U.S. distribution, opening a sales office in Chicago.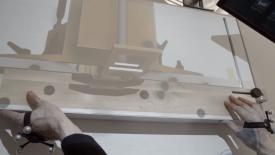 Manufacturing applications for "augmented reality" - a trending technology for consumers that has edged closer to the factory floor - will be presented at WMS 2015 in Toronto. Seen in IKEA catalogs and automobile dashboards, the approach has been adapted to machine training, and design-for-manufacture.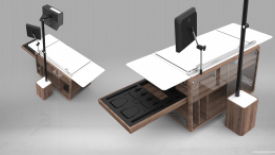 Wood Ed, a woodworking machinery virtual reality training system, is being distributed in North America by Taurus Craco Machinery. Developed by Mimbus, the training system provides a safe yet realistic approximation of woodworking machinery for training new equipment users. It will be shown November 5-7 at thre WMS 2015 show in Toronto.