Mimbus opens subsidiary in Chicago to market virtual woodworking learning technology
June 14, 2018 | 1:31 pm CDT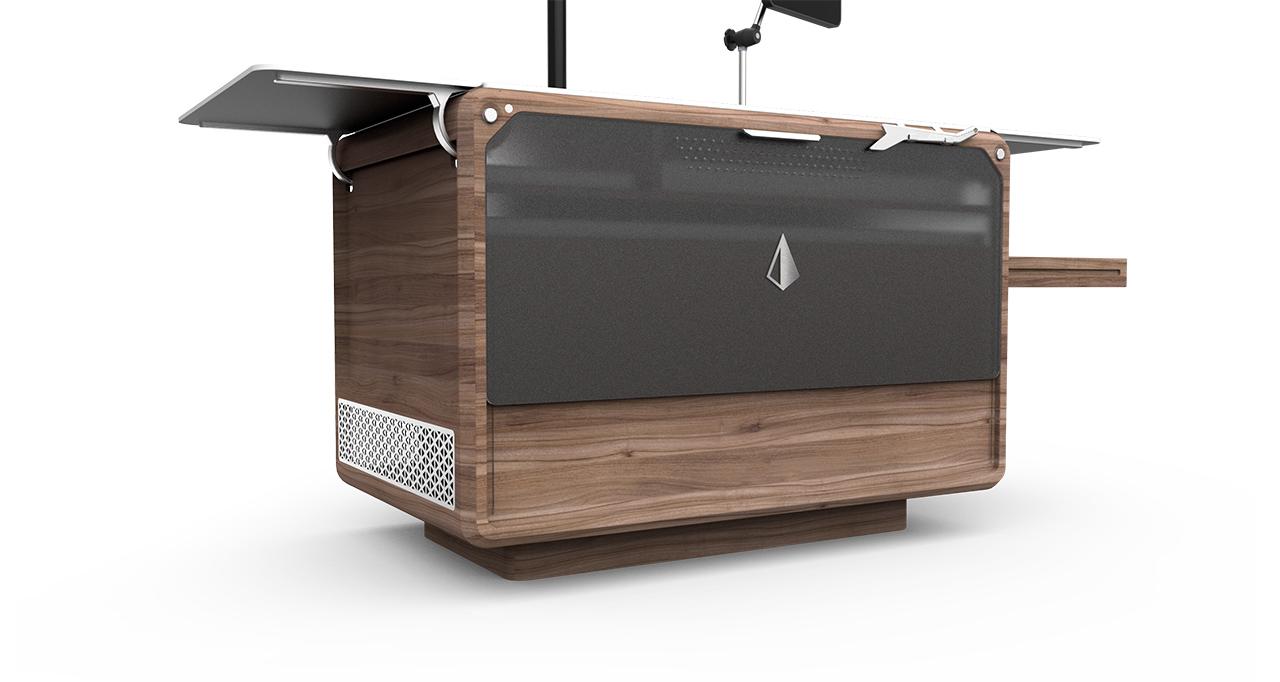 CHICAGO - The developers of the Wood-Ed virtual training system have established direct U.S. distribution, opening a sales office in Chicago. Mimbus, the Toulouse, France developer of the Wood-Ed system, sees the Chicago area as a key center of vocational training to support the carpentry and construction labor segments.
Mimbus develops and distributes virtual solutions for manual trades' learning, offering the Wood Factory for saw mills and WoodEd for woodworking training on band saw, dimensioning saw, planer and router. Responding to the rising demand, the
Wood-Ed system saw its North American debut at WMS 2015
 in Toronto, where it was exhibited by Taurus Craco. It was also exhibited at
IWF 2016 by Taurus Craco, which handles the Wood-Ed line for North America. 
Mimbus, which also makes similar training systems for aerospace, automotive, metal fabrication and sawmills, says traditional methods of vocational training are no longer appealing to young people, and physical injury is a great concern for instructors who are training students. Based on the virtualization of the manual skills learning, Mimbus is positioning itself as a pioneer in the market.
Mimbus says it has doubled its turnover every year since it launched the system, developed as a result of research by Laurent Da Dalto. He identified several issues with vocational training in the early 2000s. Ten years later, he decided to create his own business and provide concrete answers to virtual training systems. By bringing together instructors, developers and educators' experiences, he created innovative training products with full-immersion virtual reality training tools. This solution increases attractiveness and efficiency of the training. It offers systems for welding, spray painting and construction, among other products. 
Despite its disruptive solutions, the company says it went through difficult time. The market was immature and instructors were not ready to integrate new technologies to their training. As for developing country, much more receptive to innovation, Mimbus, and achieved more than 70 percent of its turnover in Asia and in the Middle East until 2016.
Starting from 2016, people started to have a real understanding of the innovation's benefits, partly connected to the wider availability of virtual reality helmet. Sales have doubled since then and this trend intensifies with a sales forecast of  €5 million in 2020. 
Established in 60 countries, Mimbus wants to invest in the American market. The United States suffers more than ever from a labor shortage. Around 200 000 construction jobs and 3 million manufacturing jobs are unfilled today, according to Mimbus' research.
Mimbus says it chose to set up in Chicago, which it describes as a "nerve center of the Midwest region. The dynamic city counts more than 2.5 million inhabitants and is the fourth largest metropolitan area in the United States. Mimbus U.S. forecasts turnover of  € 600,000  for 2018, and €1.8 million in 2019. 
https://www.mimbus.com/en/home/
Have something to say? Share your thoughts with us in the comments below.