Virtual reality training on the Mimbus WoodEd Table
July 17, 2020 | 3:40 pm CDT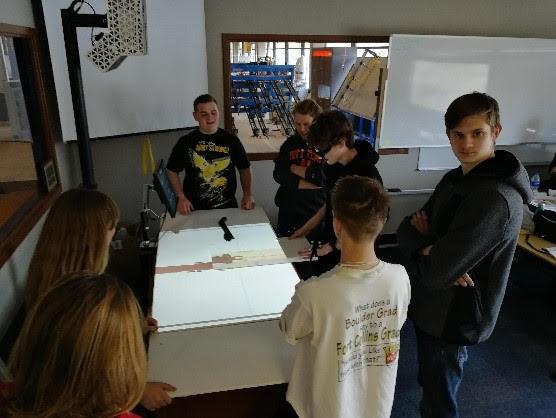 The WoodEd Table, a virtual reality system for training students and new employees how to operate basic woodworking machinery in a safe, dust-free environment, was implemented at the MiLL National Training Center in Colorado Springs, Colorado, earlier this year.
The Wood ED Table features four simulation modules: bandsaw, ripsaw, jointer and shaper. Users operate the system wearing a pair of 3D interactive glasses.
The MiLL (Manufacturing Industry Learning Lab) is an EDUcation member of the Woodwork Career Alliance of North America.
"In our classes there are always a few students whose fear of operating machines inhibits the growth of their skill," said David Davis, instructor at the MiLL. "The WoodEd table can help (students) build skills without the fear.
The Wood-Ed Table allows trainees to start by familiarizing them with the stationary woodcutting machines and by setting them.
To avoid risks of accidents, the system detects trainee hand position and advises them on how to place them correctly. They will then have to execute more and more precise gestures, with a progressively more rapid pace.
"Virtual reality is a tremendous tool for instructing students and new employees on the safe operation of equipment used in our industry," said Scott Nelson, president of the WCA.
"Young adults and kids are being raised on interactive video games that have a strong VR component. I think training simulators like the WoodEd table can help attract more youths into our industry."
Mimbus, developer of the WoodEd table, is a Gold sponsor of the Woodwork Career Alliance. Videos and more information are available at:
Have something to say? Share your thoughts with us in the comments below.