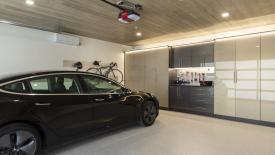 Winners of the 2022 Top Shelf Design Awards – garage category – featured LED lighting prominently in their designs.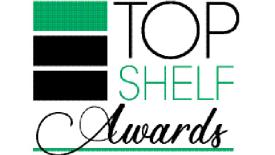 The 2023 Top Shelf Design Awards judges are Angelia York, Saint Louis Closet Co.; Tim Coleman, SCE Unlimited; and Kelly Victor-Burke, Burke Architectural Millwork and Bespoke Closets.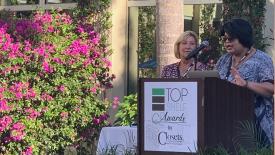 The annual closets and home storage and organization design competition launches Monday, December 5.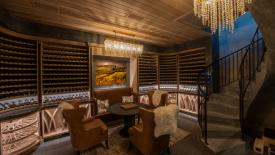 Top Shelf Design Awards Winners
This year's Top Shelf Design Awards Best of Show prize goes to Darryl Hogeback, Savante Wine Cellars, who will receive $500 as well as a Top Shelf Design Awards plaque.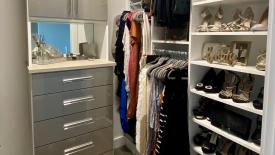 Designer Patty Miller, Boutique Closets and Cabinetry, designed a mini glam, budget-conscious master closet with all the bells and whistles.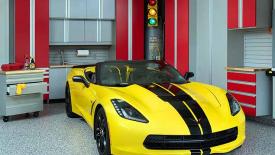 The design team at Encore Garage SWFL honored the client's request for every usable wall space in their 2 1/2 car garage to be converted into truly functional storage.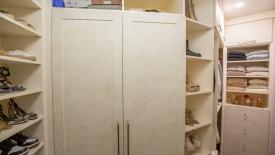 Designed by Patty Miller, Boutique Closets and Cabinetry, this long and narrow yet uniquely modern and feminine closet was designed to grow with a very fashionable teenager.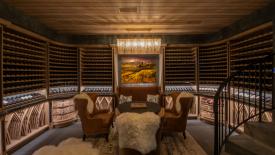 According to designer Darryl Hogeback, Savante Wine Cellars, this modern mountain wine cellar is designed to be the centerpiece of the homeowner's love of entertaining and passion for wine collecting.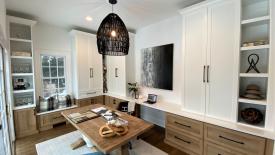 According to designer Wendy Scott, Boutique Closets and Cabinets, complete organization was needed to keep the interior designer on point with her projects while displaying samples in a pleasing way for visiting clientele.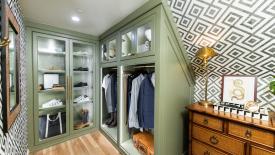 Designer Kathleen Jacobson, The Couture Closet, created bespoke angled cabinets in a very tiny space dedicated to "His Closet."