Chic and sophisticated custom home office
April 13, 2023 | 5:18 pm CDT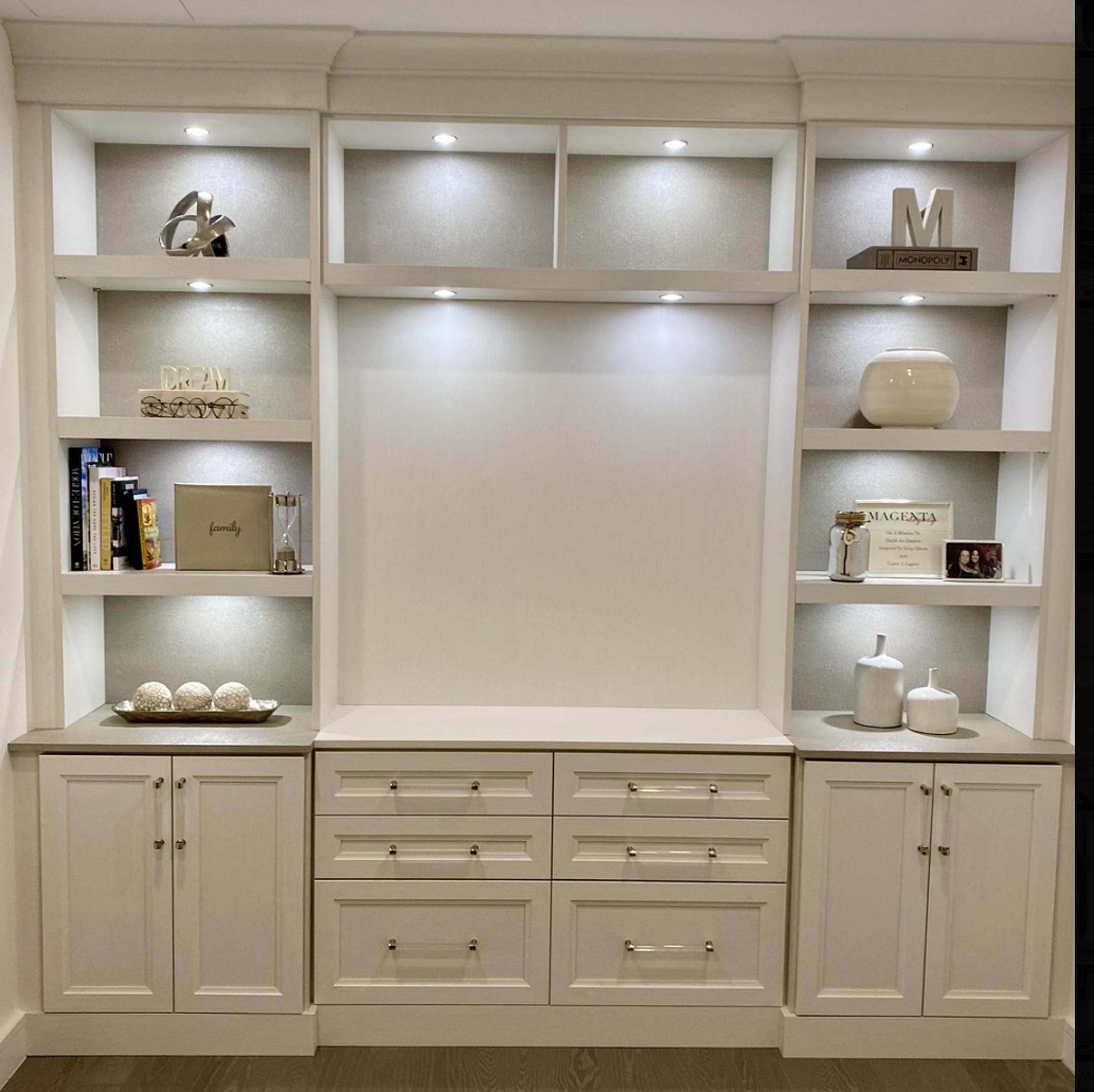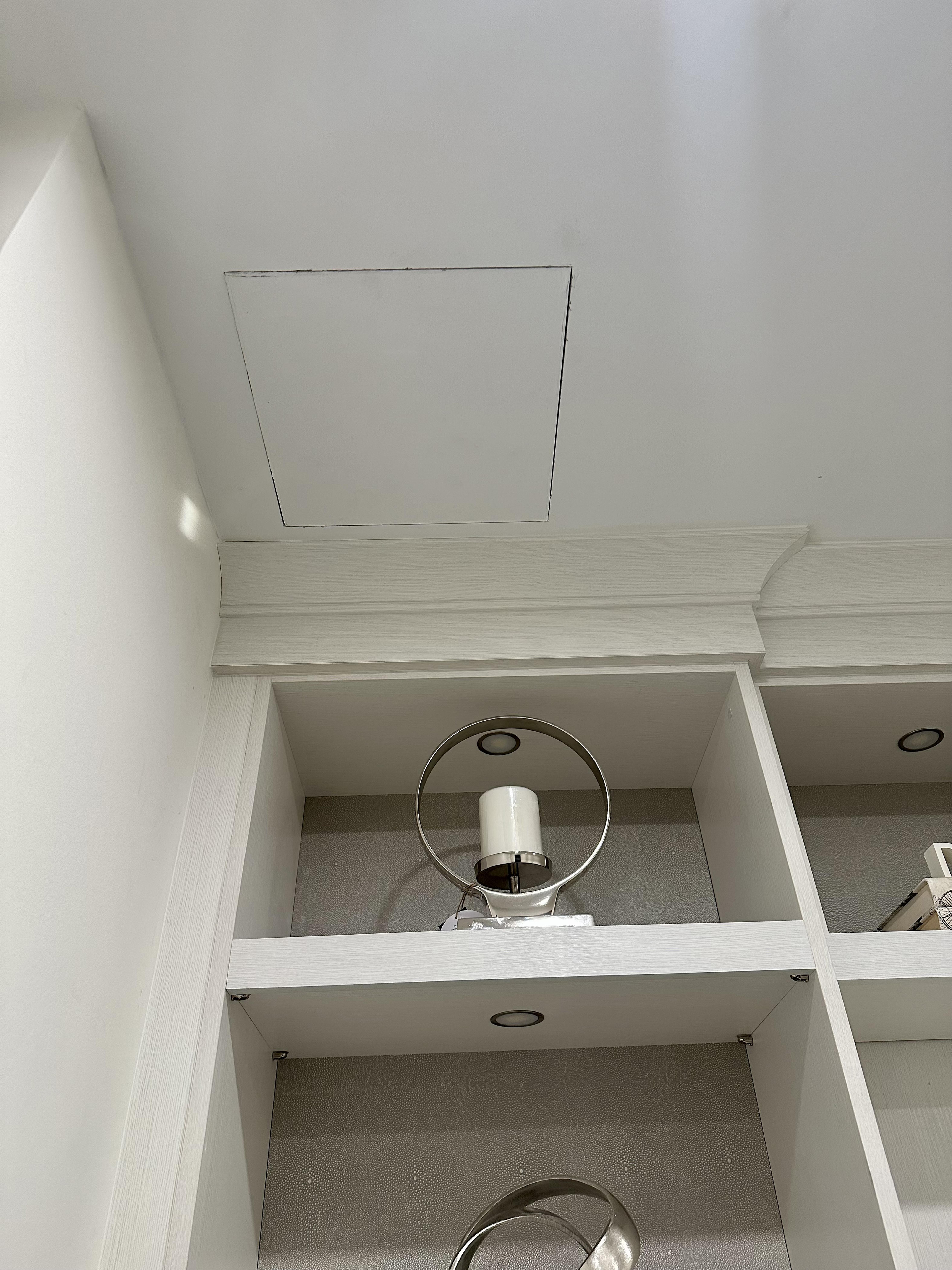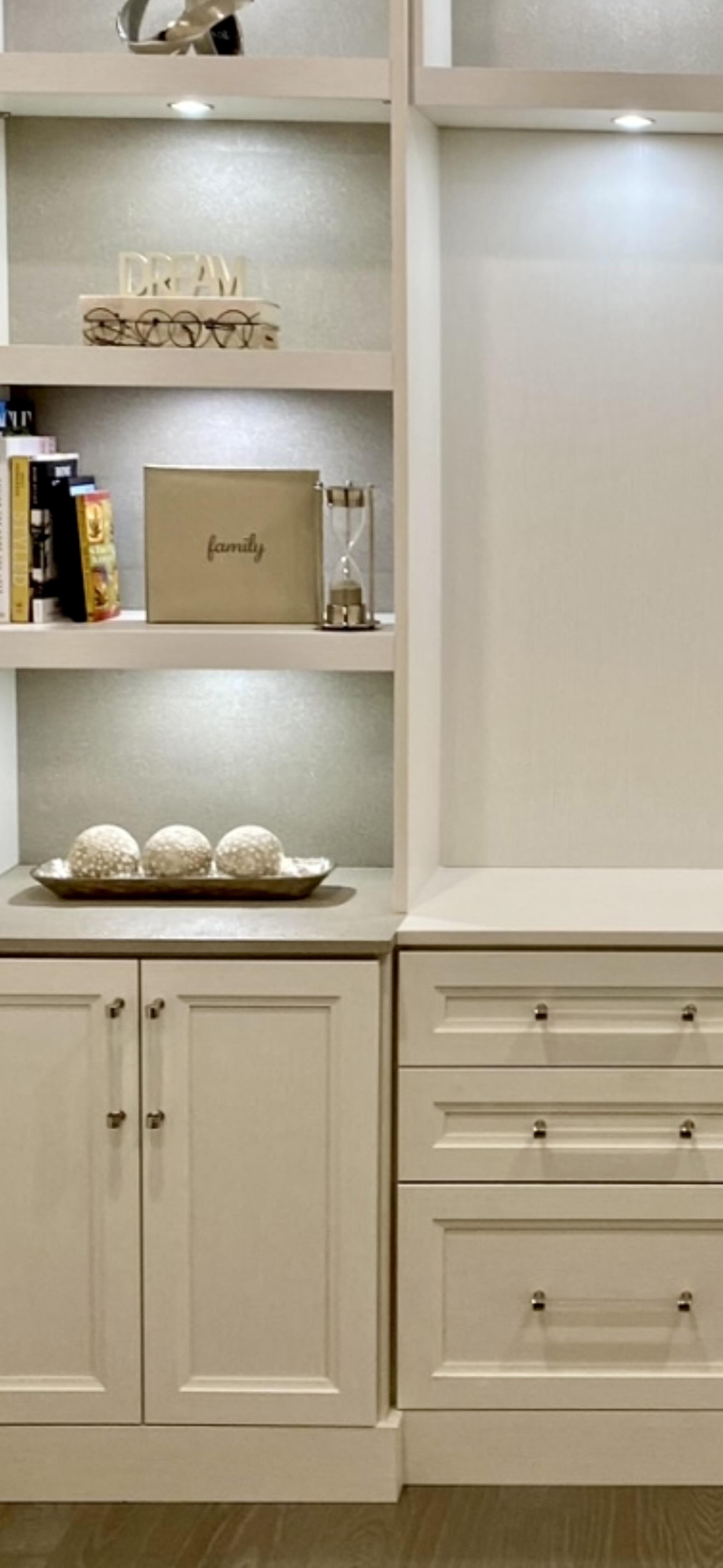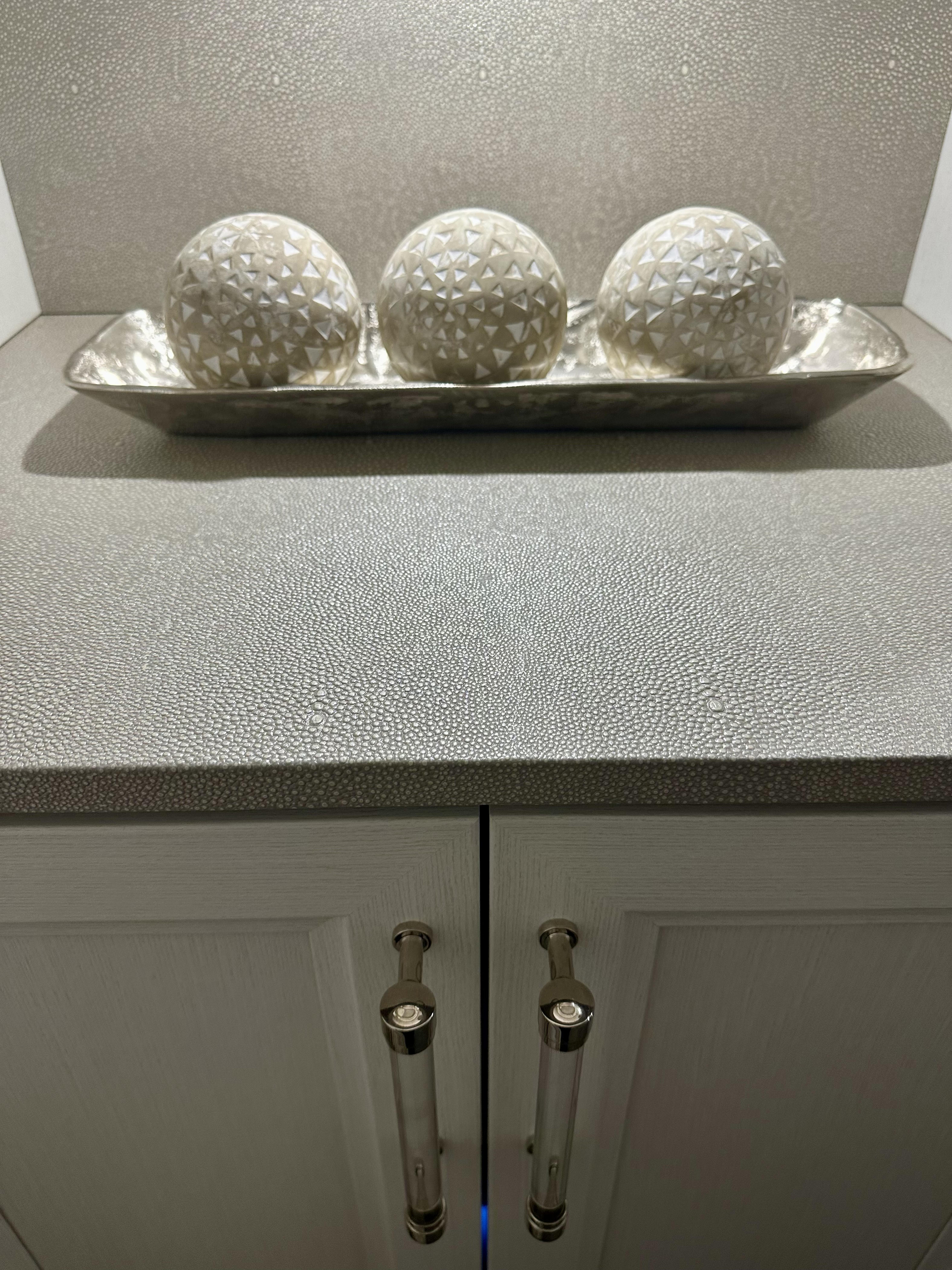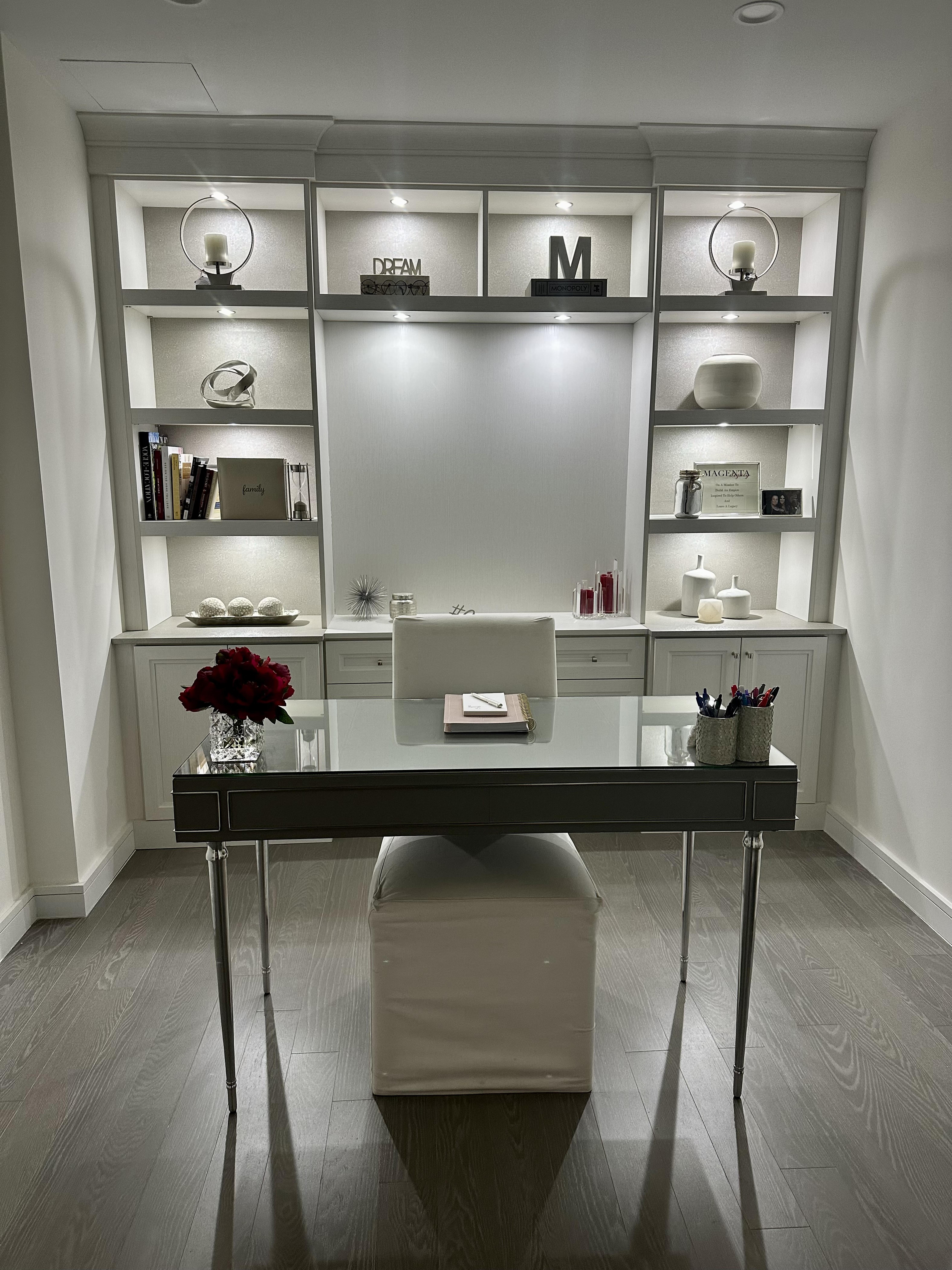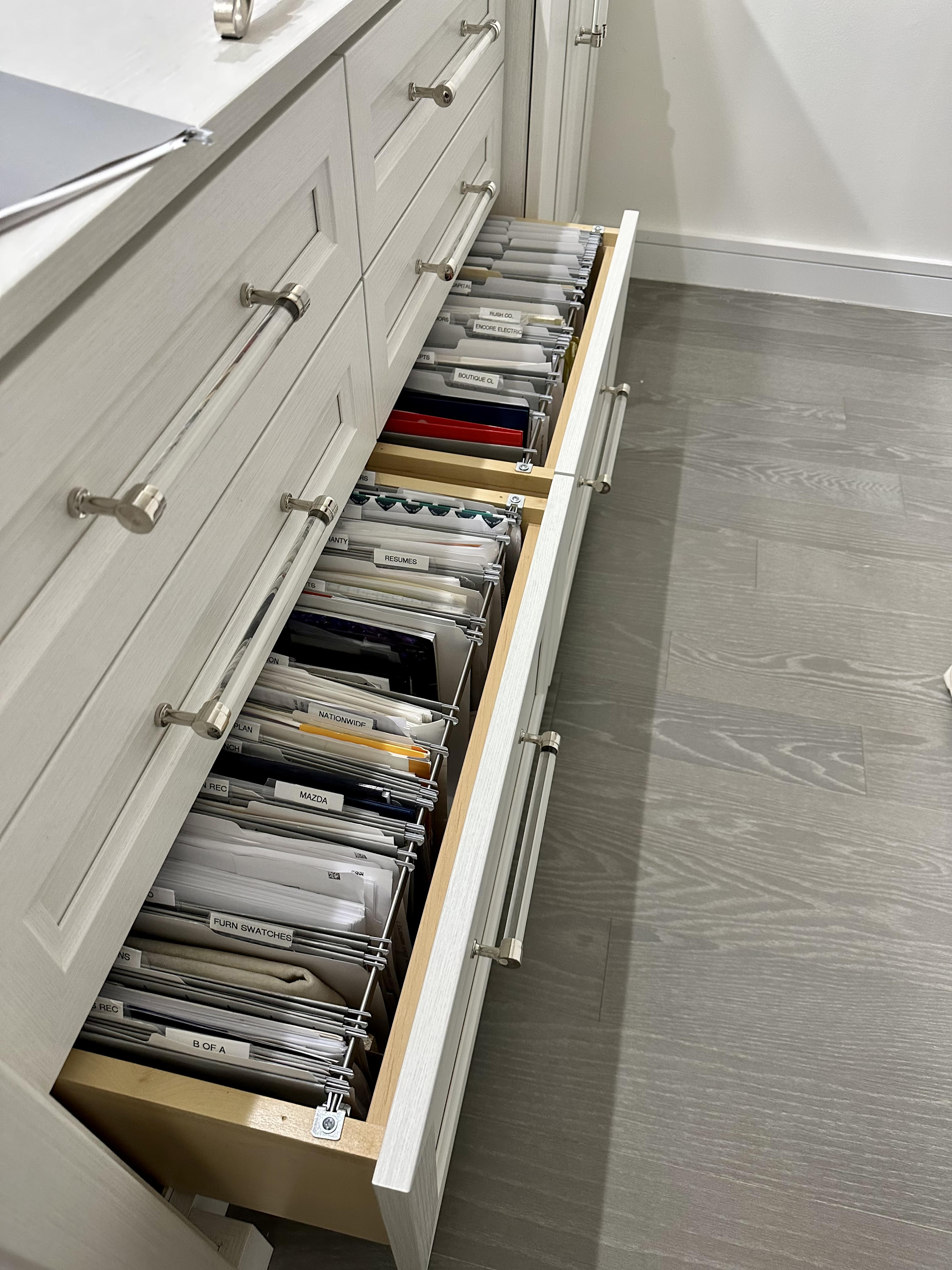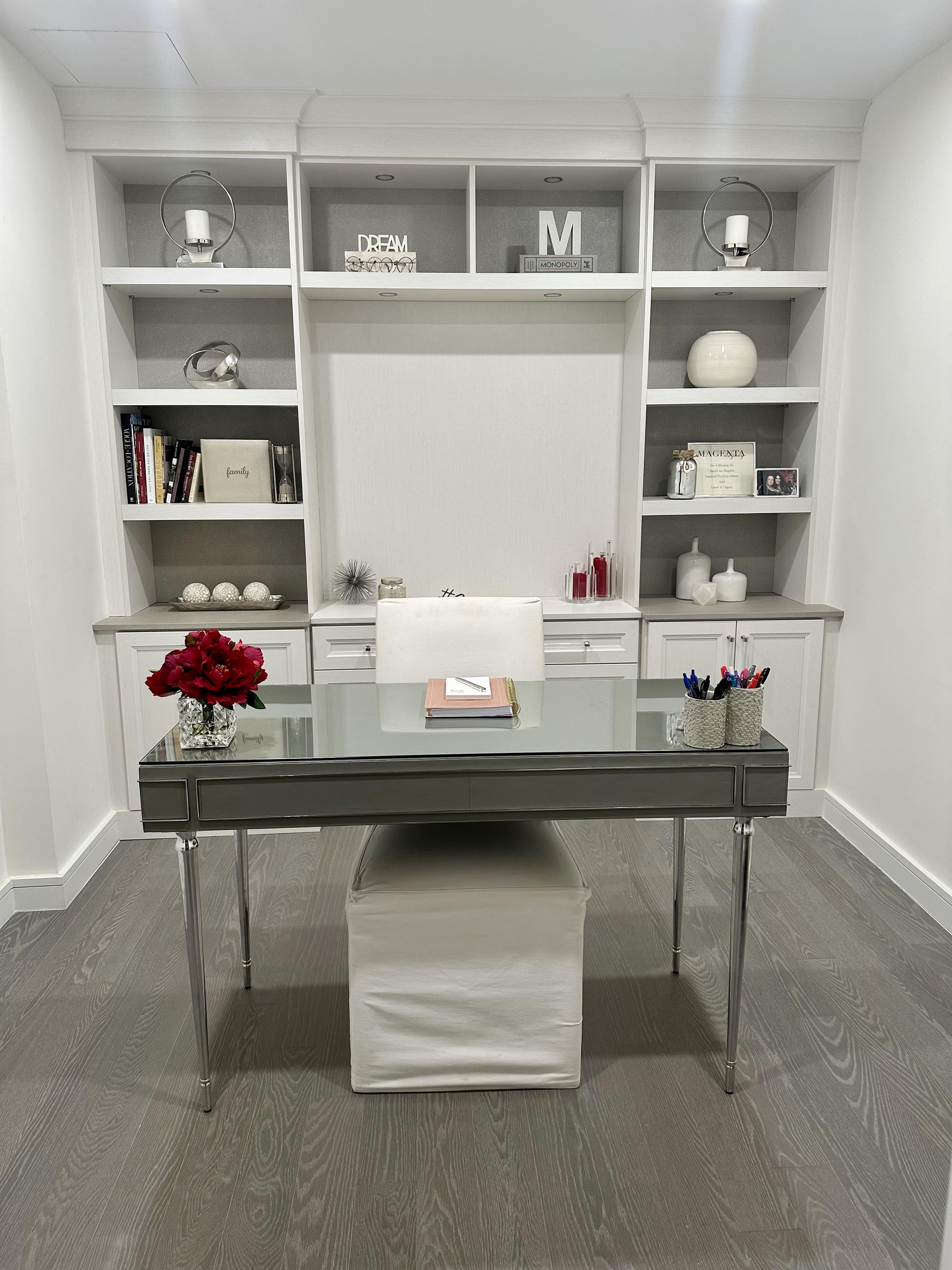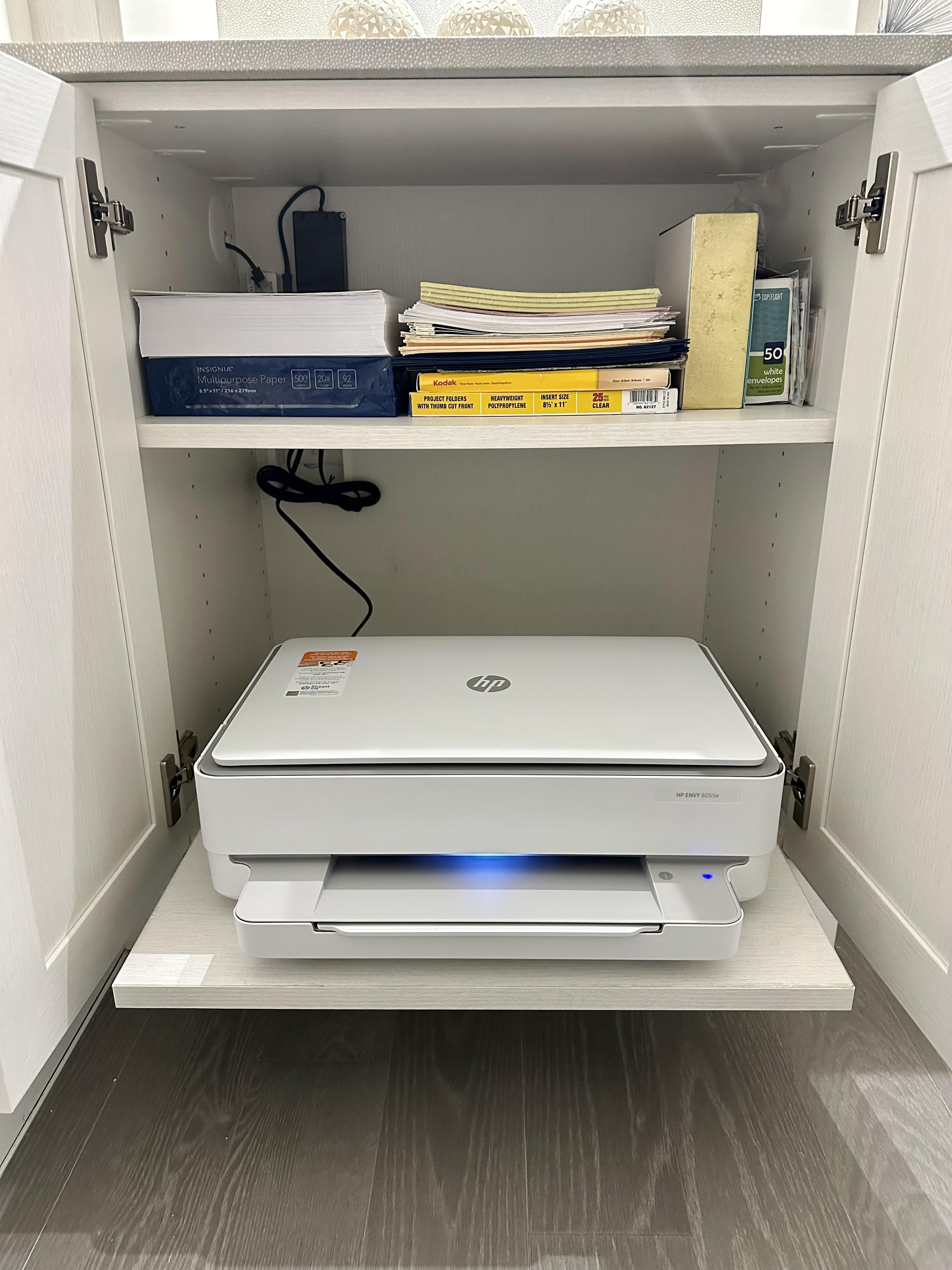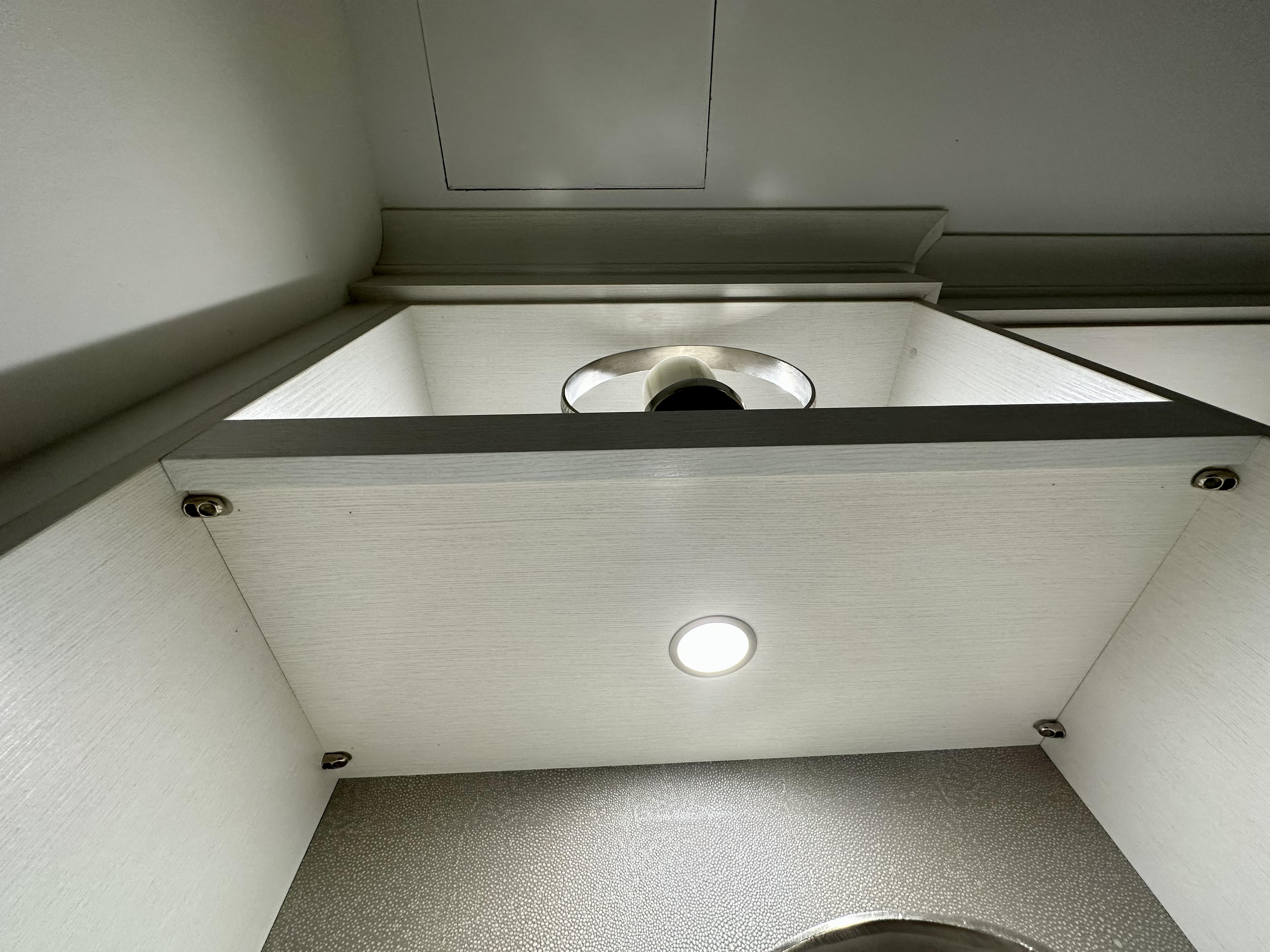 Patty Miller, Boutique Closets and Cabinetry, turned a dark room with no windows into a dream office space. The project won the Home Office: Under 150 sq. ft. category in the 2023 Top Shelf Design Awards. Winners were announced on April 13 at a reception sponsored by CCF Industries during the Closets Conference & Expo, held in West Palm Beach, Florida.
Here's how Miller describes the project:
Project Title: Chic and Sophisticated Office Space
Project Details: This project is in an oceanfront luxury condo with every room with an ocean view except the home office. The home office is the first room you see when you walk in, and it was the least desirable room. It was a dark room with no windows. The client works from home but had no desire to work in that dark room. I told her we would turn it into her dream office space with a custom built-in that would brighten the room. I designed a built-in to house her files, printer, and office supplies and have space for display.
Projection Construction: This built-in is primarily constructed out of Latitude North melamine. One problem we had was that the built-in is longer than 96 inches and what would we use for a countertop that would not show seams? I did not want stone because it would look too cold. What I did was stagger the base cabinets 18 inches to 16 inches deep and the upper shelf units 13 inches to 11 inches to avoid any seams in the base and crown. The maximum depth of 13 inches was based on an access in the ceiling. Then, I used a Latitude North back and countertop in the center cabinet. 
I used Shagreen leather on each end cabinet as the back and countertops. The idea was to have it look like the back of the cabinet was waterfalling onto the countertop. I recommended that she put a great piece of art in the large center open section.  Although I still had two seams, they looked deliberate and not like a cheap mistake. 
I wanted to use puck lights in each open shelf area. I needed to figure out how we could do this and hide the wires from 12 puck lights. 
I used JB Cutting's Robust shelves which are ¾-inch shelves with a mitered 2-inch lip. I added a ½-inch spacer below each shelf and another shelf below the spacer. This gave the illusion of a solid 2-inch thick shelf, and we could install the puck lights in the bottom part of the shelf and run the wires between the 2-3/4-inch shelves where the spacers are. These wires then ran through the side filler and down to an existing outlet below. 
I added a pullout printer shelf in the bottom right cabinet and two lateral file drawers in the center cabinets. The client has more than enough storage space, and lots are areas for display. This is now one of her favorite rooms in the house and the only one that does not have an ocean view.
Materials Used: JB Cutting Robust shelf with 2-inch lip EcoDomo Coco Shagreen leather; Puck lights; Tafisa Latitude North melamine and Latitude North Cove crown, Restoration Hardware Grafton glass pulls
Equipment Used: KCD Closet Pro
Have something to say? Share your thoughts with us in the comments below.