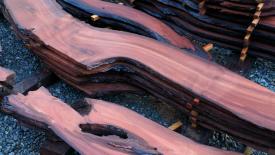 Sharp Acres mills redwood slabs and lumber from the 1800s into furniture and display pieces.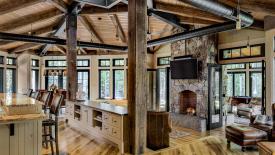 Old growth heart pine beams, some 23 feet long, were removed from a Lowell, Massachusetts, cotton mill and delivered to Longleaf Lumber's mill in Berwick, Maine, to be sawn, dried and re-milled into flooring and other finished products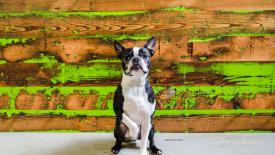 Viridian Reclaimed Wood announced the introduction of Colorburst, a new line of color-infused reclaimed wood paneling, according to Viridian co-owner Pierce Henley.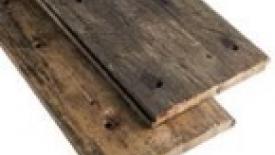 Rockler Woodworking and Hardware has introduced Reclaimed Route 66 Lumber, which is sourced from the decks of tractor trailer trucks that travel across the U.S. each day, including travel on Route 66.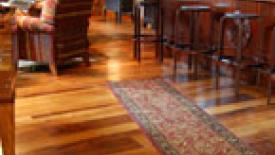 Business is growing for Renick Millworks, a manufacturer of sustainable flooring made from reclaimed and recycled lumber.
Pioneer Millworks continues to maintain Forest Stewardship Council Chain of Custody Certification. As one of the first reclaimed wood companies to achieve FSC certification, this is their fifth consecutive year of approval.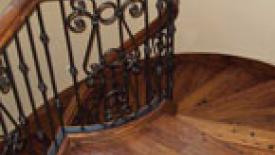 By Jo-Ann Kaiser - Reclaimed wood offers a beautiful material, with a history.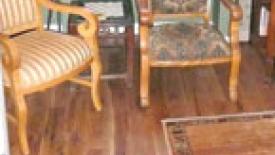 By Jo-Ann Kaiser - A Wisconsin company reclaims lumber to fabricate flooring and beams for residences across the country.