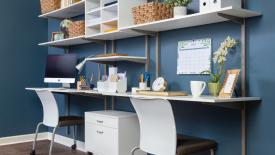 Organized Living released tips to help homeowners better organize and declutter their homes.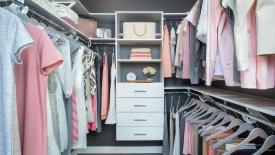 VUE by Organized Living is aimed at the builder market and offers an upgraded wood option, a step above wire, based on homeowner demand.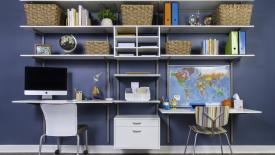 To provide a variety of workspace options into floorplans, homebuilders can be creative by adding offices to accommodate more than one person, showcase flexible spaces that can function as a home office when needed or integrate offices into otherwise unused or underused spaces in homes like niches or extra closets.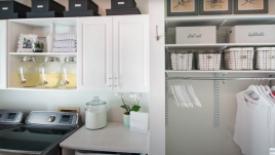 With so many Americans spending time at due to the pandemic, they are also looking at ways to get more organized in all areas of the home from the pantry to the laundry room. Organized Living has put together a YouTube playlist of some its more popular videos featuring organizing tips and secrets.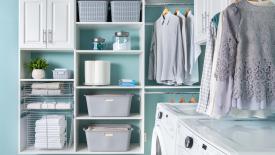 Organized Living, a manufacturer of home storage and organization systems has designed a Hanging Rail that has streamlined the installation process for two of its closet systems.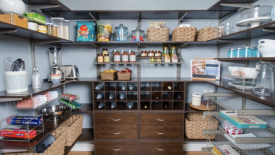 CINCINNATI, Ohio - Up to 75% of homeowners are obsessed with decluttering their kitchen countertops, according to a recent Houzz study. Homeowners are seeking pantry storage solutions to satisfy their desire of an organized kitchen. Pantries are no longer just for storing food items but are serving as multifunctional spaces from prepping food to hosting small appliances.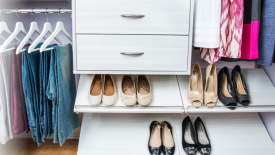 Organized Living, a leading manufacturer of home storage and organization systems, is celebrating their 100th Anniversary this year.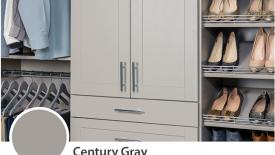 Home storage systems manufacturer Organized Living released a new product finish in honor of its 100th anniversary.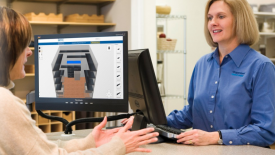 CINCINNATI, Ohio – Organized Living introduced a new online Design Tool featuring Closet Libraries.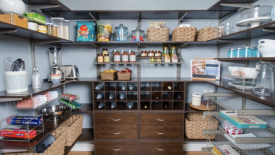 CINCINNATI, Ohio – Clearing the counter is an obsession for 75 percent of homeowners, according to a recent Houzz survey. This obsession is driving homeowners to remodel their kitchens for a fresh, clean design to ease their organizational woes. 
These five trends are topping the charts as the most common updates in a kitchen.
Simple paint colors
With an emphasis on kitchen organization, homeowners are looking for a clean look by using crisp whites and soft grays.