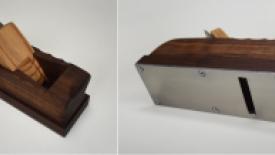 The Furniture Society's November IG Challenge is a chance to showcase tools you made yourself.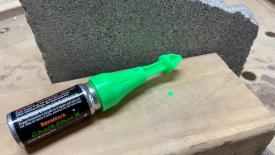 DuraMark ChalkShot marks precisely on most surfaces.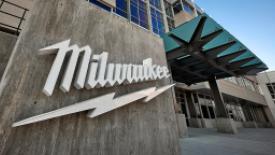 The 150,000-square-foot location in Greenwood will house tool repair and warehousing space.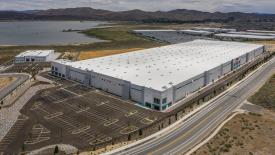 The new Reno facility also includes a detached 28,000 square foot state-of-the-art training center.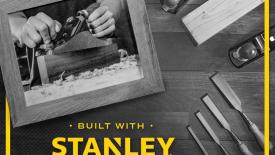 Stanley Black & Decker is marking the 175th anniversary of Stanley Tools with a contest.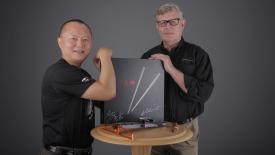 Founder of Bridge City Tool Works and designer of iconic hand tools John Economaki to stay on for two years under new ownership.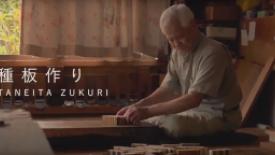 Japan's ancient art of Hakone marquetry is used to provide intricate decorations on wooden boxes and other items. Woodworkers painstakingly cut pieces of different wood species and glue them together to form geometric shapes and patterns. Using only hand tools, they slice off thin sheets from the blocks to be applied like regular veneer to other woodwork projects. This poetic video shows master craftsmen Tanegi and Taneita Zukuri in action making this beautiful marquetry.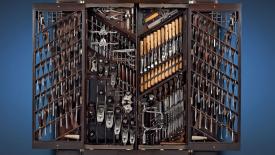 M.S. Rau Antiques is selling an antique craftsman's tool cabinet, a "compendium of woodworking tools comprises 210 antique and vintage specimens stored within a marvelous, custom-crafted wall cabinet," as the seller describes it. American and British tool makers are represented in this one-of-a-kind collection, including Stanley, Stormont, Disston, and Sorby Mortise.
The selection includes planes, chisels, and saws, auger bits, squares, and spokeshaves in excellent condition. Each tool has a dedicated place within this multi-layered cabinet.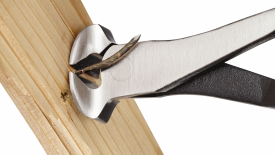 MILWAUKEE, WI – Milwaukee continues to rapidly expand its Hand Tool offering with the introduction of 5 new pliers, designed from the ground-up as solutions for trade-specific applications. Of interest to woodworkers: The smooth head of the new 7" Nipping Pliers will not mar finished surfaces during pulling and prying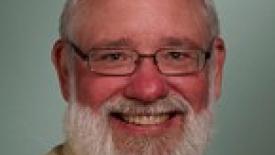 I remember the day like it was yesterday. I took those first few swipes on a piece of scrap wood and discovered the magic. I was able to get thin, whispy shavings. That day changed my woodworking forever.