Bridge City Tool Works sold to Chinese manufacturer
June 11, 2018 | 8:26 am CDT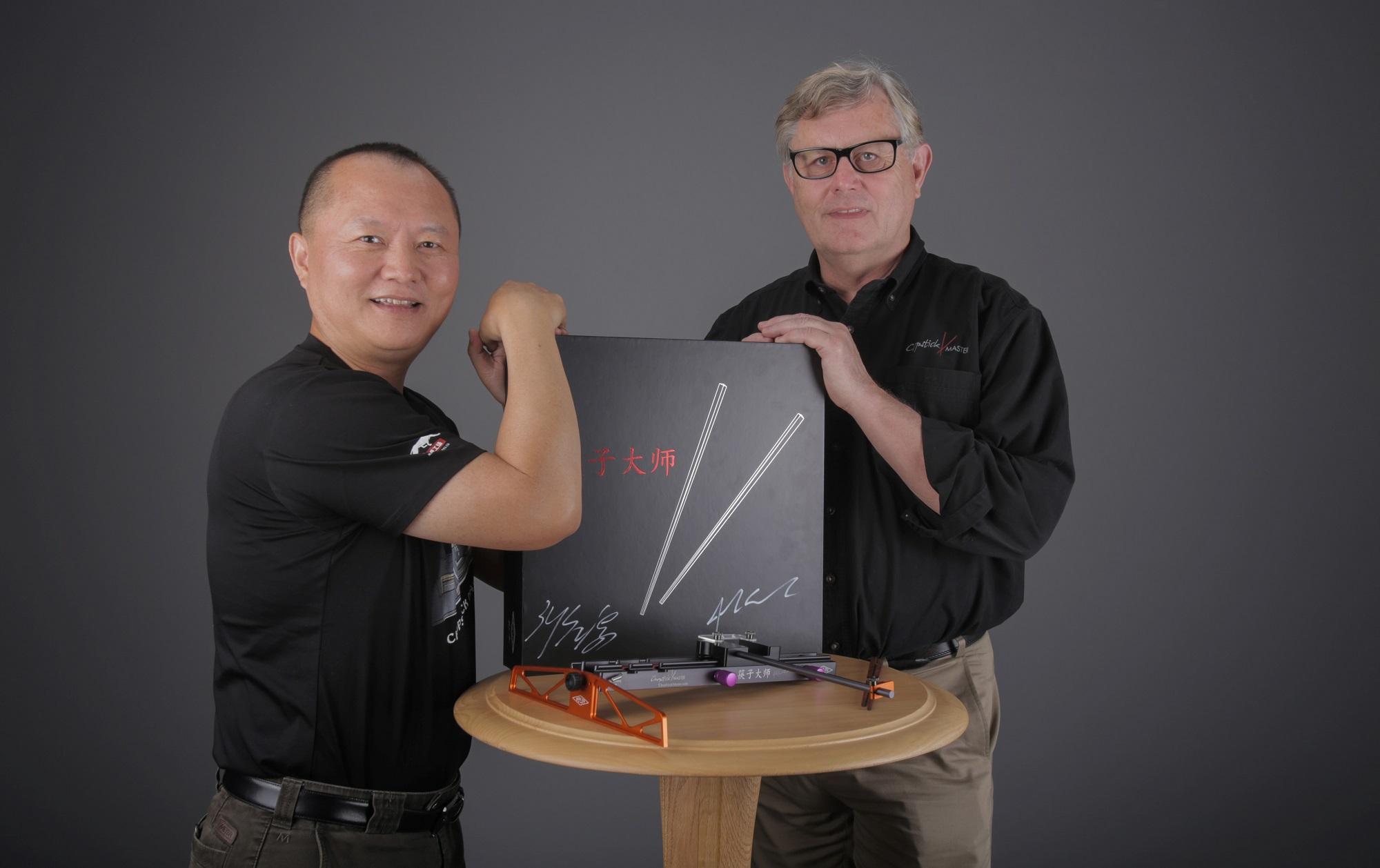 PORTLAND, Ore. – Bridge City Tool Works, a respected manufacturer of heirloom-quality woodworking hand tools, is being acquired by Harvey Industries Co. Ltd., a woodworking machinery manufacturer based in China.
The sale means John Economaki, iconic tool designer and founder of Bridge City will step down after running the company 35 years. He hands the reins to his friend and Chinese licensing partner, Jack Xu, CEO of Harvey Industries. Xu entered the U.S. market formally last year with the introduction of a Harvey branded lathe and the Harvey Gyro G700 dust collection system. It operates the U.S. business from Montclaire, California. 
Economaki says passionate customers of Bridge City "will hardly notice the change." Under a licensing agreement that went into effect several years ago, Harvey has been building more than two dozen Bridge City tools for international distribution. That includes everything from try squares to planes to the award-winning Chopstick Master.
Bridge City Tool Works has long been recognized for its superbly manufactured hand tools, such as this commemorative low-angle plane.
Jack Xu and John Economaki first met in 2013, and quickly realized they shared a common set of beliefs and values. "I made the decision to add Bridge City to the Harvey family of innovative products because I believe that tools ought to inspire their owners," said Jack Xu. "John and I share the belief that 'good enough is not good enough,' a business philosophy that permeates our entire company. I know there is a perception in America that tools made in China are somehow inferior, and in some cases that is true. We are acutely aware that for Harvey to achieve our corporate objectives, we cannot afford to let anyone down, particularly the current and future customers of Bridge City Tool Works."
Economaki says he has no doubt that he's made the right decision. "When I read the correspondence from international customers who have been buying Bridge City tools made by Harvey," Economaki said, "I know that they will successfully continue to travel the path of quality and outstanding customer service we have enjoyed for the past 35 years."
Bridge City Tool Works was based on the elegant and useful designs of John Economaki, such as these try squares.
Although Economaki is passing leadership of the company to Xu, he plans to stay involved. Economaki will continue to design "fun stuff" for Harvey for at least for the next two years. And Economaki will head the Harvey quality control department. All to ensure that the legacy of quality continues.
Harvey Industries manufactures industrial quality woodworking machinery sold in more than 100 countries around the world. In North America, Harvey has been an OEM for many of the best-known woodworking brands and currently sells select machinery under its own name.
For more about Bridge City Tool Works, visit www.bridgecitytools.com.
Have something to say? Share your thoughts with us in the comments below.