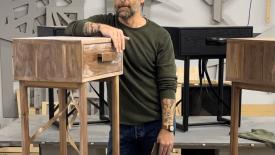 Matt Buell offers more advice to his younger self about running a woodworking business.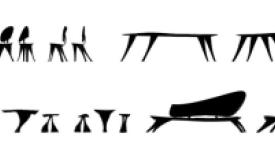 LONDON – An Italian architectural design studio based in London has created a collection of burnt cedar living room furniture inspired by Japanese calligraphy.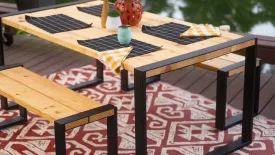 Minden, Nev.-based custom furniture manufacturer Semi Exact has received a $600,000 grant from StartUpNV, an incubator, and accelerator for Nevada-based startup companies.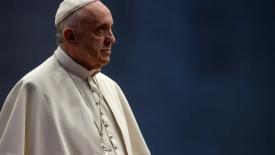 Pope Francis is making a historic visit to Canada, July 24-30, and in honor of the papal visit, a Canadian company was tapped to make some historic furniture pieces for the event.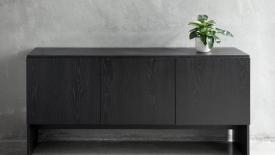 VANCOUVER, British Columbia – Custom furniture maker Union Wood Co. is expanding its Slab Collection big time.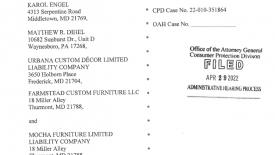 Maryland AG files charges and preliminary injunction against furniture sellers. The charges include failure to provide ordered furniture or deposit refunds in violation of the Consumer Protection Act.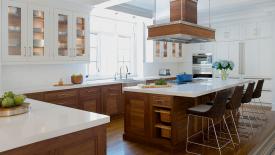 Custom furniture company, William Ohs, acquires custom cabinetry maker, Draper DBS.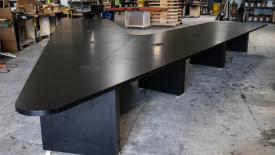 The company continues to build custom and office furniture.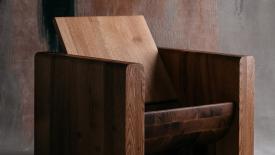 When a 130-year-old rotting oak on his family's private woodlands had to come down, Patrick Murphy, owner of One Wood, decided to give the tree a second life as custom furnishings.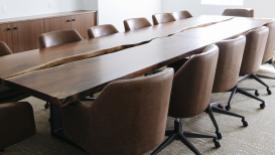 The company continues to build custom and office furniture. Their new brand book shows their services, products, and the markets they serve.