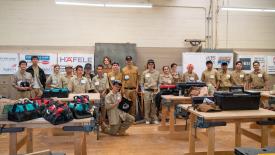 Forty-three Woodworking Students Competed at the SkillsUSA California State Conference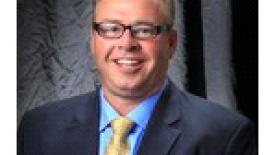 The Association of Woodworking & Furnishings Suppliers installed five new board members for the 2022-2023 board term, beginning their first of two, three-year terms.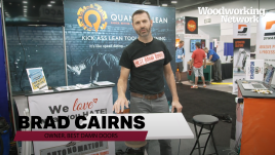 "What do you hate more than anything?", Brad Cairns, owner of Best Damn Doors in St. Thomas, Ontario asked his customers. They all said "Sanding!". Brad takes us on a tour around their booth at AWFS 2021 in Las Vegas including a showcase of their new sanding robot.  Brad is also a popular lean manufacturing columnist for FDMC Magazine and will be exhibiting at the upcoming WMS show being held November 4-6 at the International Centre in Mississauga, Ontario.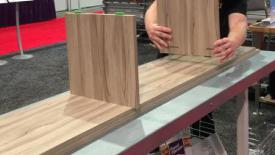 The Great Closets Challenge is coming to AWFS 2021, July 20-22. Register now for a chance to show off your skills and compete for prizes.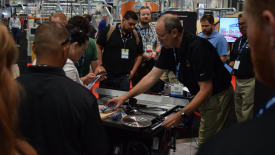 Along with registering for the show, exhibitors and attendees are also able to reserve hotel rooms at discounted rates.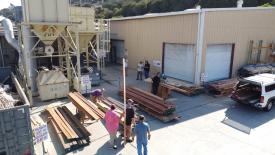 ANAHEIM, Calif. -- In July, the Society of Wood Manufacturing (SWM), a Southern California industry-education focused group, recognized a challenge that many high school woodworking teachers would soon face as the new school year began: how to teach woodworking while students are distance learning due to the pandemic.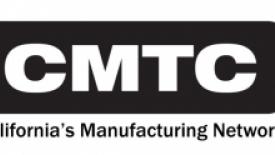 Due to the global outbreak and spreading of the Coronavirus, U.S. small and medium-sized manufacturing businesses have experienced significant impacts to their businesses. For some, it has created setbacks that have affected their ability to survive both during the Coronavirus pandemic and afterwards.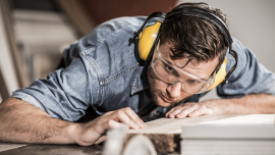 AWFS will monitor the job board closely to be sure AWFS members and the industry are benefiting for open jobs and needed skills.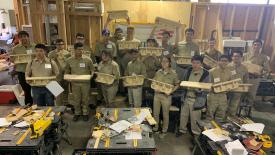 Skills USA is serves middle school, high school and college students who are preparing for careers in trade, technical and skilled service occupations.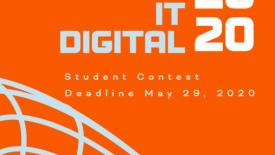 In Design it Digital, students are presented with three hypothetical scenarios in which a client is asking for a custom piece of furniture.