AWFS names board members; installs president
April 8, 2022 | 5:16 pm CDT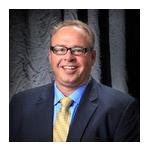 ANAHEIM, Calif. – The Association of Woodworking & Furnishings Suppliers installed five new board members for the 2022-2023 board term, beginning their first of two, three-year terms. The new members include: 
-- Phyllis Crystal, president of Uneeda Enterprizes
-- Cassey Gibson, engagement specialist at Innergy
-- John Benjamin Henderson, president of John Henderson and Co. LLC
-- Phil Polston, national sales manager at Cabinet Vision Production Software
-- Christina Relyea, director of sales and marketing at JB Cutting Inc.
The new board members will be joining the returning board, starting with the AWFS executive committee, led by Rob Howell, president of WSI Machinery Inc. Howell was elected AWFS president, for the 2022 – 2023 executive term.
In addition, two current board members are joining the executive committee, with Bob Brown, executive vice president at Royal Plywood, serving as chair for the 2023 AWFSFair, and Mark Alster, national sales manager for Leitz Tooling System, moving to secretary/treasurer for AWFS.
The remainder of the Executive Committee includes: 
Michael Cassell, senior product specialist for Automation Systems and Shoda Machinery; AWFS vice president
Dan Hershberger, Holz-Her product manager for Michael Weinig Inc.: AWFS immediate past president
Philip Martin, president of 3C-IRM; AWFS past president
The following board members will be serving their second term: 
Karl Frey, western division manager for Colonial Saw Co.
Brian Hansen, director of technical and industrial business development for Gemini Coatings
Randy Jamison, chief commercial officer for Biesse America, Inc.
Hannah Khalaf, marketing manager for Surfprep Sanding
Jonathan Thompson, sales manager for E.B Bradley Co. & West Coast Laminating
See all board members here.
Have something to say? Share your thoughts with us in the comments below.