Brad Cairns gives a tour of the Best Damn Doors booth at AWFS 2021
August 11, 2021 | 5:49 pm CDT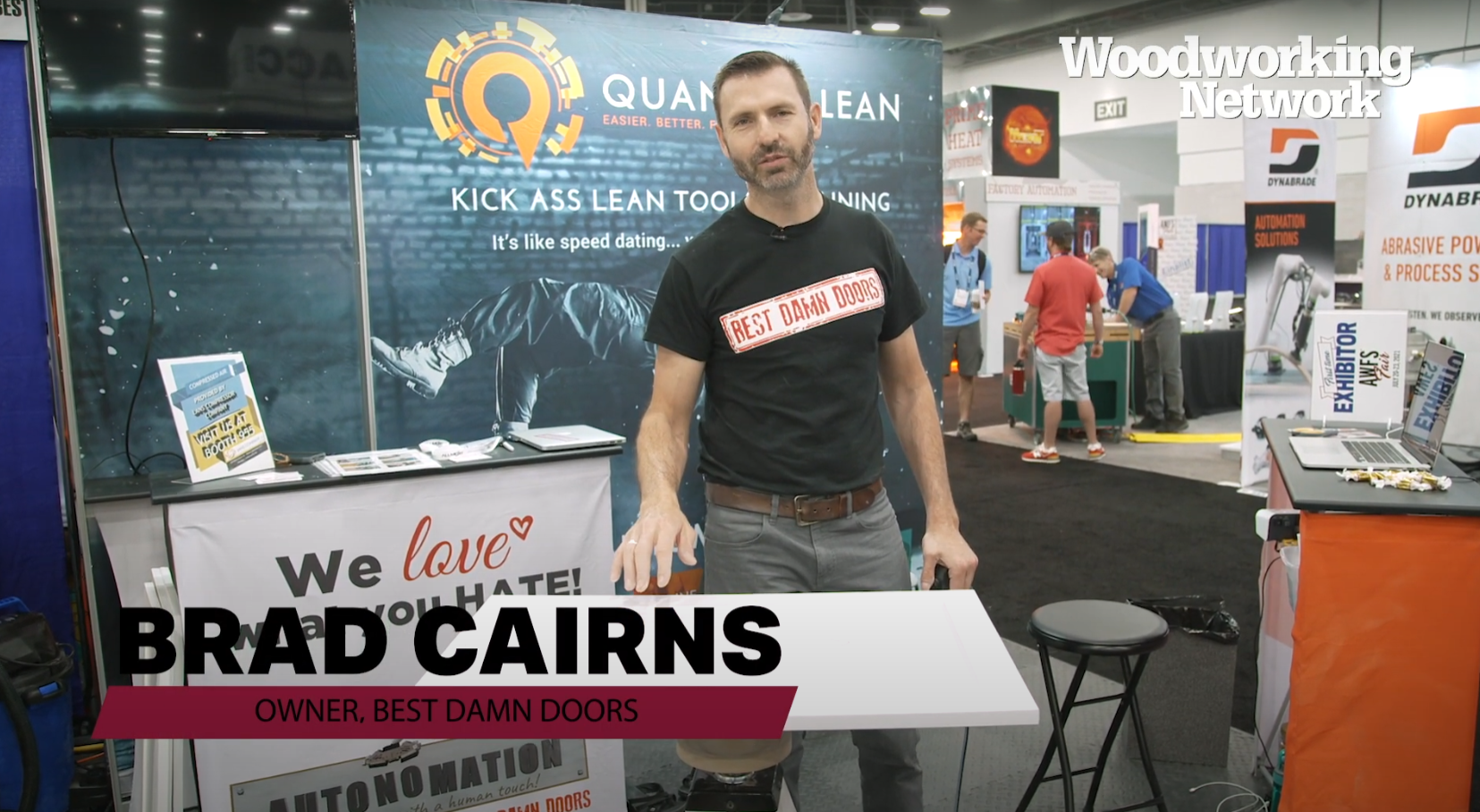 "What do you hate more than anything?", Brad Cairns, owner of Best Damn Doors in St. Thomas, Ontario asked his customers. They all said "Sanding!". Brad takes us on a tour around their booth at AWFS 2021 in Las Vegas including a showcase of their new sanding robot. 
Brad is also a popular lean manufacturing columnist for FDMC Magazine and will be exhibiting at the upcoming WMS show being held November 4-6 at the International Centre in Mississauga, Ontario. 
Best Damn Doors: http://bestdamndoors.ca/
WMS 2021 Event Info: http://www.wmscanada.ca
Have something to say? Share your thoughts with us in the comments below.