Brad Cairns switches from doors to face shields
April 1, 2020 | 11:05 am CDT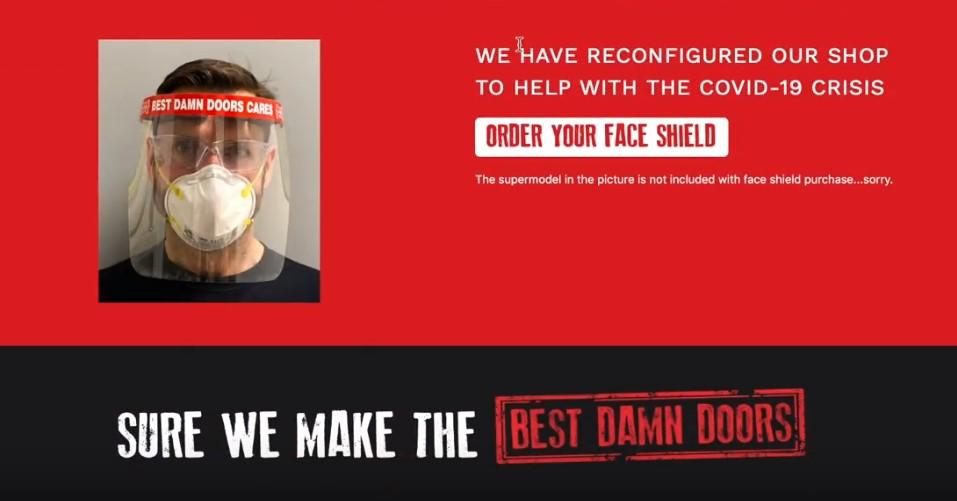 ONTARIO, Canada – Popular FDMC lean manufacturing columnist Brad Cairns announced he has switched all production at his Best Damn Doors factory from making doors to making coronavirus-related protective equipment.
"We have gone ALL-IN on this fight," Cairns said in an email. "The entire plant is dedicated to making PPE Face Shields, and we have ramped up from the prototype phase to 5,000 units per day capacity in under a week. WE NEED TO BEAT THIS THING so we can all get back to work."
All 14 people in Cairns' 8,000-square-foot plant are involved in the project, making plastic face shields of their own design that can be washed and reused and adjust to fit all wearers, including with glasses or wearing other protective gear such as face masks.
"We have capacity to make 50,000 kits per day if people want to put them together themselves," said Cairns. "They come in packs of two and cases of 64, and we can ship globally. With volume we are continuing to lower to price so we can keep getting these in the hands of the people that need them."
Cairns talks about the project and even demonstrates the face shields in a video he posted (see below).
Have something to say? Share your thoughts with us in the comments below.