Car condo with garage workshop, kitchenette and craft room
March 13, 2023 | 1:21 pm CDT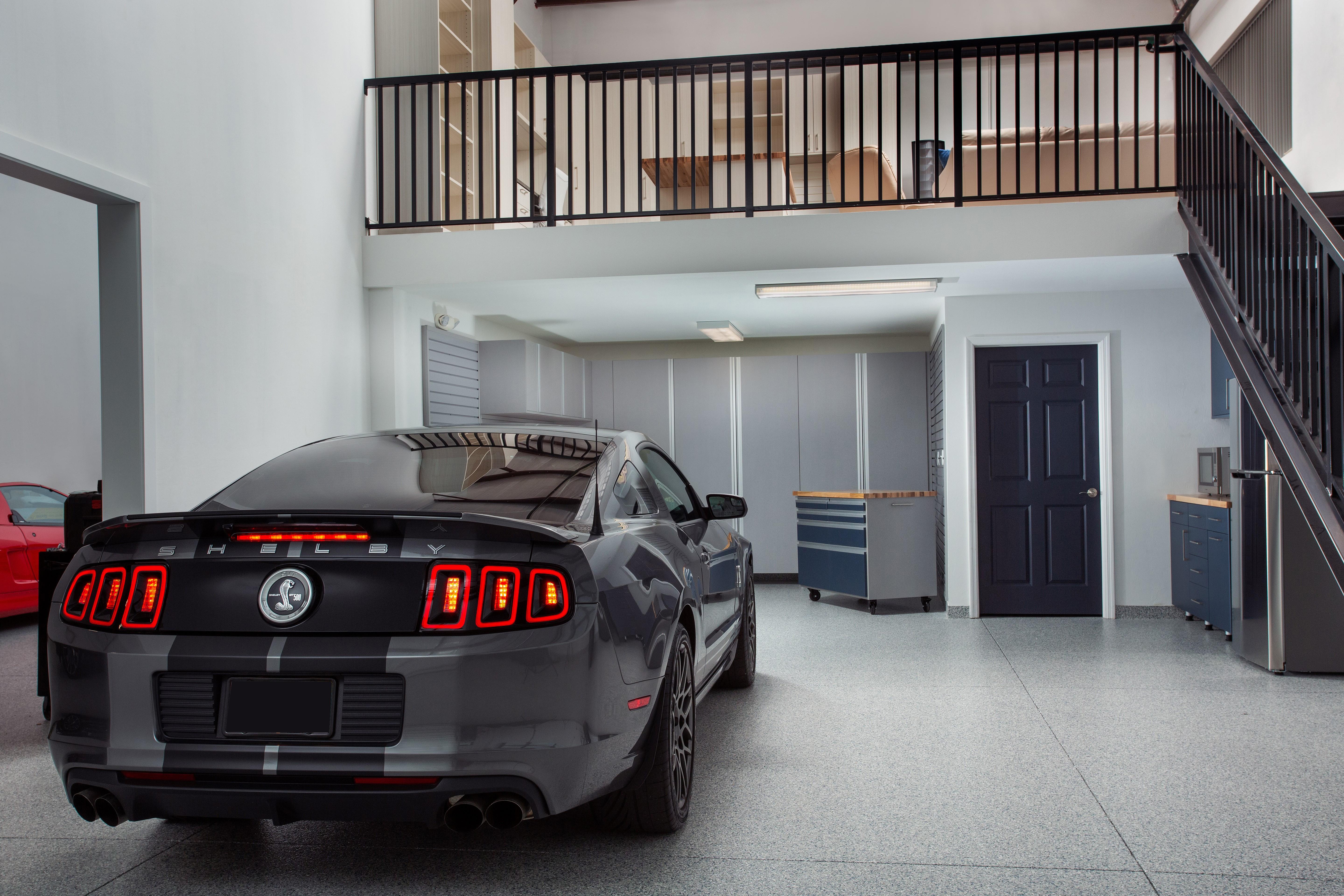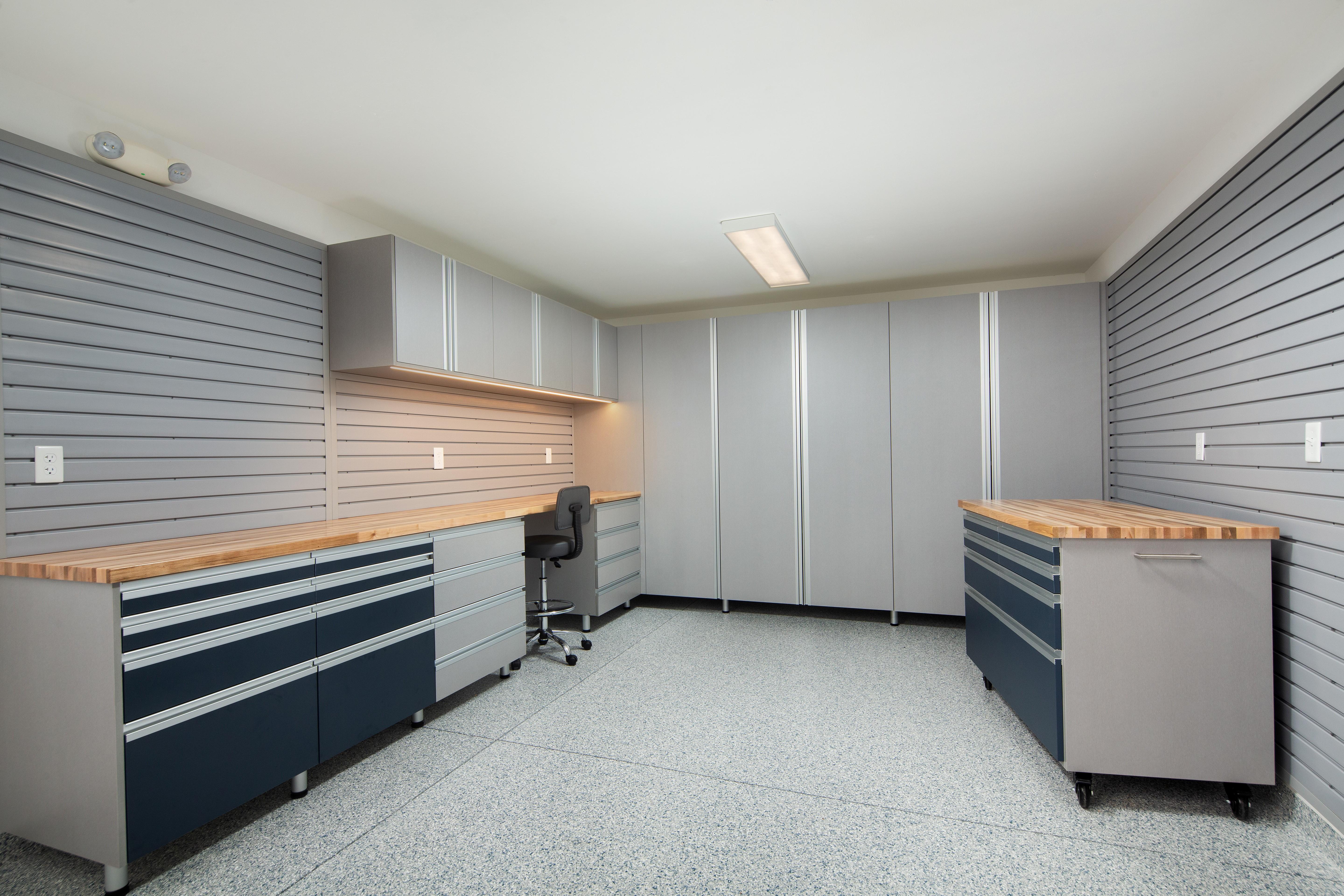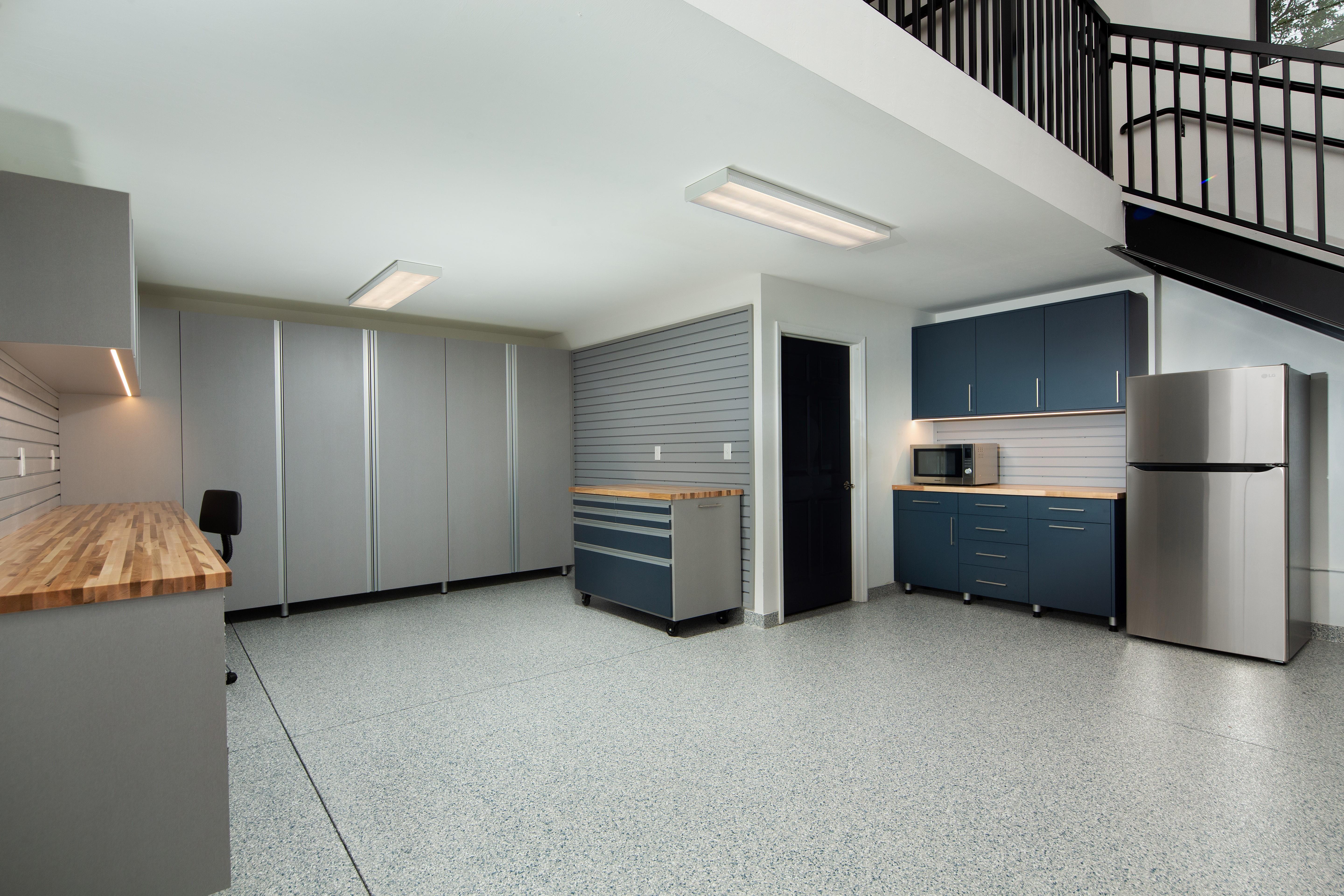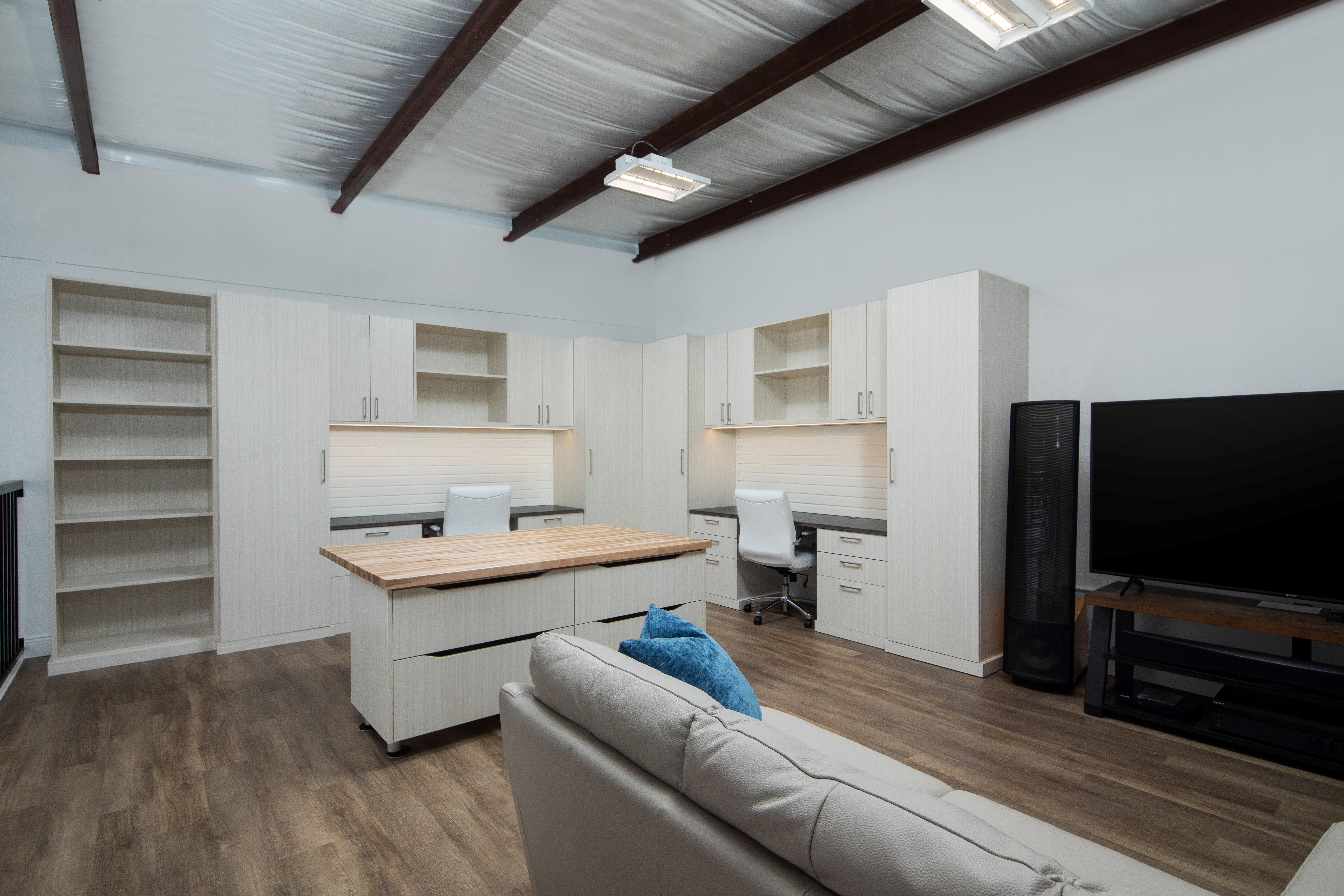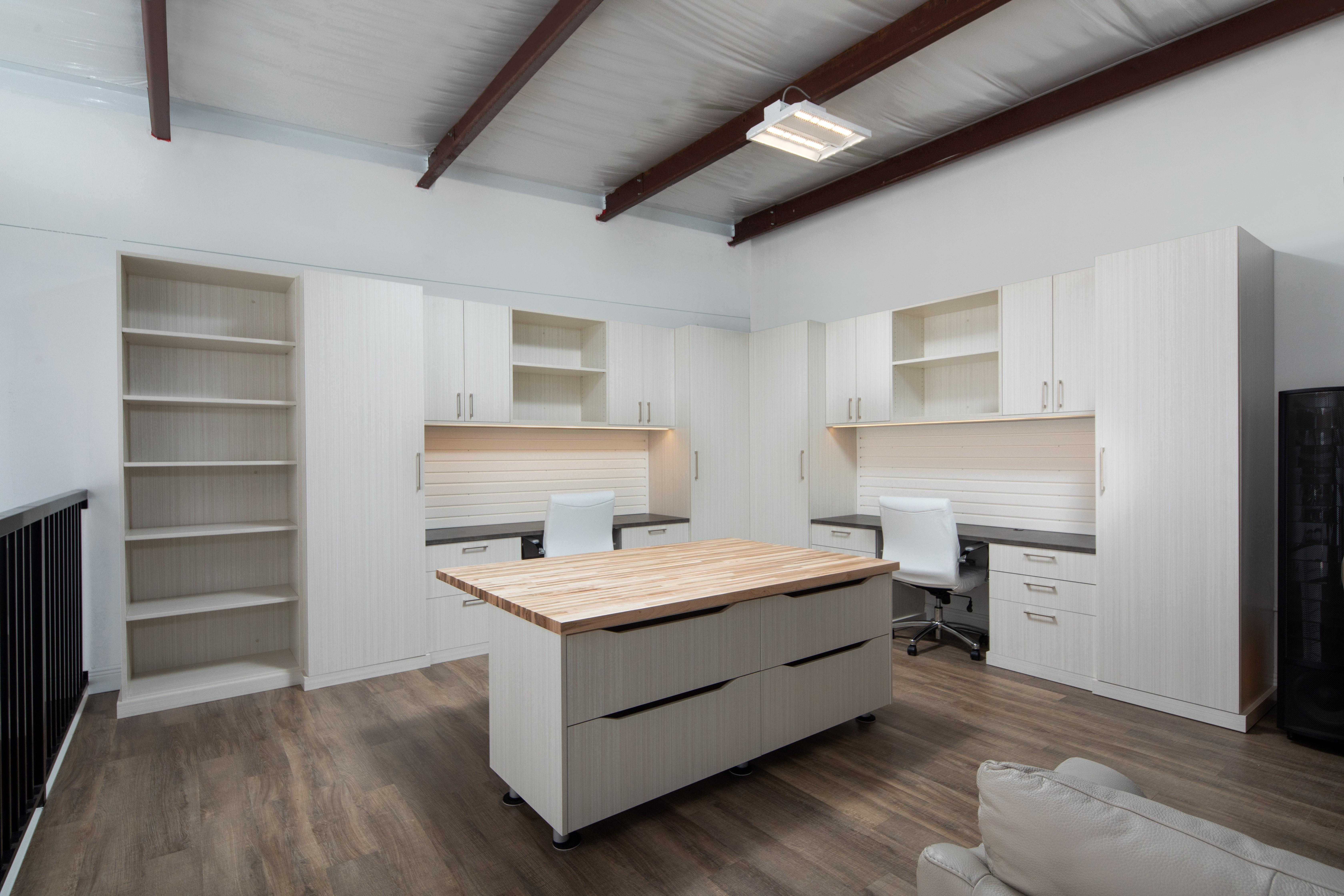 Michella Vaughan and Zoltan Komodi, Encore Garage of Southwest Florida, designed a car condo with features for the entire family. The project is a finalist in the 2023 Top Shelf Design Awards. Winners will be announced on April 13 during the Closets Conference & Expo, to be held in West Palm Beach, Florida.
Category: Garage Over 600 sq. ft.
Project Title: Family Space Car Condo
Project Details: Husband and wife clients asked Encore for a build-out of their car condo unit into three main functional spaces, allowing each to enjoy his or her specific hobbies and
interests while still being together in this "home-away-from-home." Together, the couple needed space for: 
•    A main level "garage" workshop and storage 
•    A main-level kitchenette 
•    A loft living area with a dedicated home office, storage & crafting space, and a casual media viewing area.
Projection Construction: In the main level "garage" workshop and storage area, the client required a substantial workbench and project space with LED task lighting and open and closed storage spaces for various tools and equipment. The made-to-match mobile tool cart was a key element of the build, given the 2,500-square-foot total space on the main floor, primarily used for the client's various motorsport projects and collectible cars. 
Given the time the couple planned to spend here, a cozy kitchenette was also necessary. Adjacent to the main garage workshop area, a coordinating kitchen space with plenty of storage for food and drinks is tucked under the stairs, with LED lighting to brighten things up and enough counter space to prep and serve snacks and light meals without leaving the condo. 
While the upstairs loft is a shared family space, the primary focus was creating a special sewing and craft area for Her. It includes a two-sided island with extra deep storage drawers and a maple counter large enough for multiple projects. A blue-tooth-activated, motorized power drop extends from the rafters to power the sewing machine and extra task lighting. There is also a substantial His & Hers "home" office and storage space and a casual family media area for movies and gaming.
Materials Used: All cabinetry is laminate. The primary color in the workshop and storage area is Silver Frost, with selected highlights of Mysterious. The kitchenette is all Mysterious, while the upstairs is in White Chocolate. The slatwall is HandiWALL Gray. The countertops for the workshop, kitchenette, and loft island are solid maple butcher fabricated in-house while the countertops for the home office desks are Endurance Counters from JBC in Fog Slate. Embedded LED lights and lenses are from the Loox5 collection at Hafele. The main garage floors were coated with a full broadcast flake system using a 100% solids epoxy base coat and a Polysaspartic topcoat. Flakes are Tidal Wave from Torginol. The floor was completed with a full wrap of matching cement baseboard produced in-house.
Equipment Used: The project was designed, quoted, and installed using BlueSky 3D software.
Have something to say? Share your thoughts with us in the comments below.