IWF announces 2018 Challengers Award finalists
June 8, 2018 | 9:22 am CDT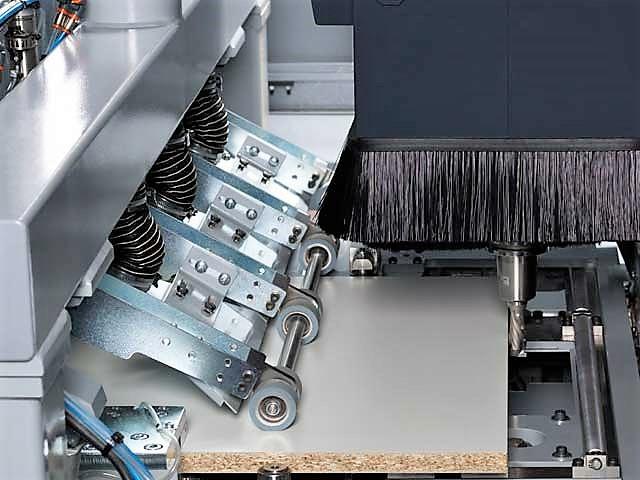 ATLANTA – IWF has announced 23 finalists for the 2018 Challengers Distinguished Achievement Award competition.
The purpose of the Challengers Award is to encourage and promote the development of innovative new technology in the field of woodworking machinery, supplies, and services for the furniture, kitchen cabinets, architectural woodwork, store fixture, upholstery, or specialty and general wood product industries.
The finalist judging takes place the day before IWF opens. On that Tuesday, the finalists perform live demonstrations for the panel of judges, who then make their final decisions on the most innovative product developments.

The Challengers Award culminates with a presentation held on the show floor on opening day during which the winners are announced and presented with the bronze sculpture.
Company Name - Entry Name
Aircle Tech, Inc. - QaX Series of LM Systems
Axiom Tool Group - Axiom Stratus Air Cleaner
Cefla North America - J-Print TD with my Texture Technology
Doucet Machineries Inc. - ALYX - Clamp Carrier Automatic Loading
Eagle Machinery & Supply, Inc. - EagleEye Talon Vision Saw
Fasco America - Lignoloc Collated Wood Nails
Felder Group USA - Format-4 creator 950
FIAMA/Automation Continuum Inc. - Multi-Function Measurement Display
Hafele America Co. - Hafele ixconnect Spreading Connector SC 8/25
Machine Tool Camp - HARP CNC Machining Center
Padsmore Inc. - Padsmore VM Block
Peak ToolWorks/Frontline Tooling - Endurance Diamond Tooling
Rampa Tec Inc. - Rampa SKD330 Insert
RSA Solutions - Production Coach
SCM - SCM Router with HE-POD Technology
Stafast Products, Inc. - Brain Automation Cell
Ventless LLC - Ventless Spray Booth
Weinig/Holz-Her - Weinig ServoLock Tool Wrench
Have something to say? Share your thoughts with us in the comments below.