Connectors keep panels together with no glue or tools
July 23, 2018 | 1:20 pm CDT
Hafele America's patented ixconnect spreading connector SC 8/25 is a one-piece connector that requires no glue, no dowels, and no tools to install. The ixconnect spreading connector SC 8/25 was a 2018 IWF Challengers finalist.
Hafele says that putting together small furniture can be an inefficient struggle with tools, clamps, glue, dowels, screws, and frustration. The company hopes to change this with the ixconnect connector.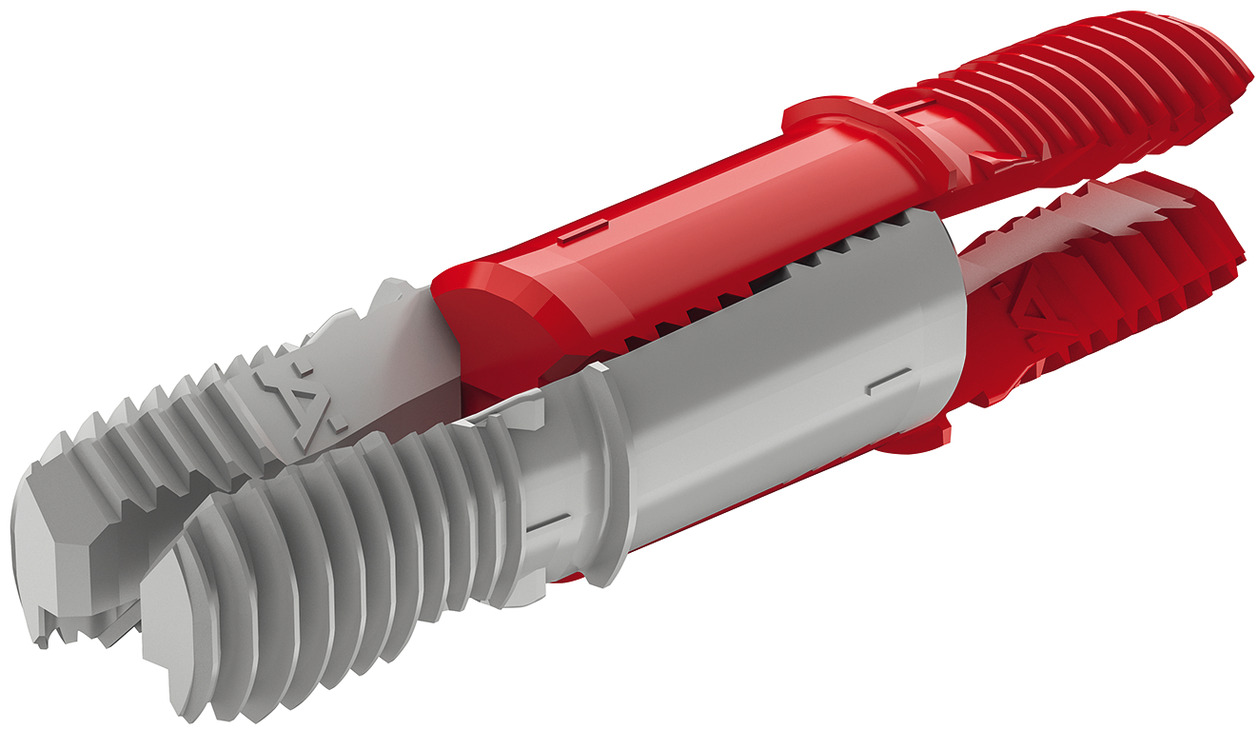 "The SC 8/25 is really going to be a game changer for some companies and shops, especially those with scale of manufacturing," says Jon Farlow, product manager for Hafele. "Efficiencies are gained at every step of assembly as there's no longer any need for glue, dowels, or even tools."
The connectors are pushed into an 8mm hole before the panel components are pushed together by hand. Both bolt components of the connector will synchronously expand in the drill hole. Used for cabinets, small furniture items, and drawers, the connectors feature a fixed concealed connection, which means the panels won't come apart according to the company.
ixconnect spreading connector installation
Made for a minimum thickness of 15mm, the ixconnect connectors are made from plastic and can be used in MDF and chipboard panels in combination with wooden dowels.
As a complementary addition to the ixconnect connector, Hafele also offers the ixconnect rear panel connector G-13/20. Using a wedge design, this connector is inserted into the rear panel groove to ensure drawer bottoms stay in place with no wobble or vibration.
ixconnect rear panel connector G-13/20
Have something to say? Share your thoughts with us in the comments below.