Handy jig makes setups easy
July 1, 2022 | 9:29 am CDT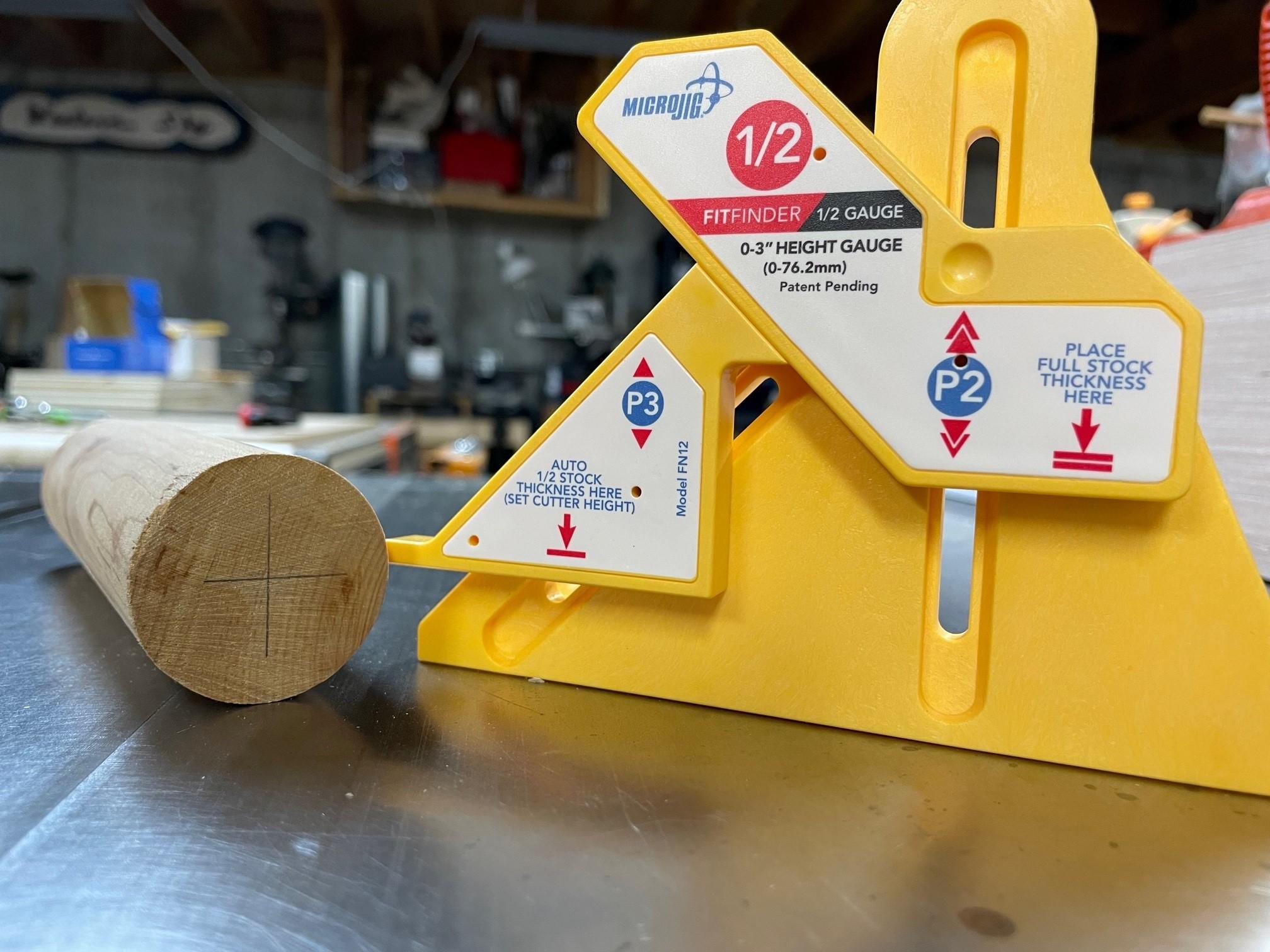 Anything that saves time and increases accuracy is something I'm interested in. MicroJig, a company long known for its clever jigs, has introduced the FitFinder ½ gauge to do just that.

Geometry in a jig
The FitFinder ½ gauge has two sliding parts that act against each other automatically to locate the halfway thickness of workpieces up to 3 inches thick. You first loosen two locking knobs on the back then place your workpiece to measure under the tall slider. Moving that slider moves the half-measure indicator by a clever trick of geometry. Once the setting is found, locking the knobs secures it.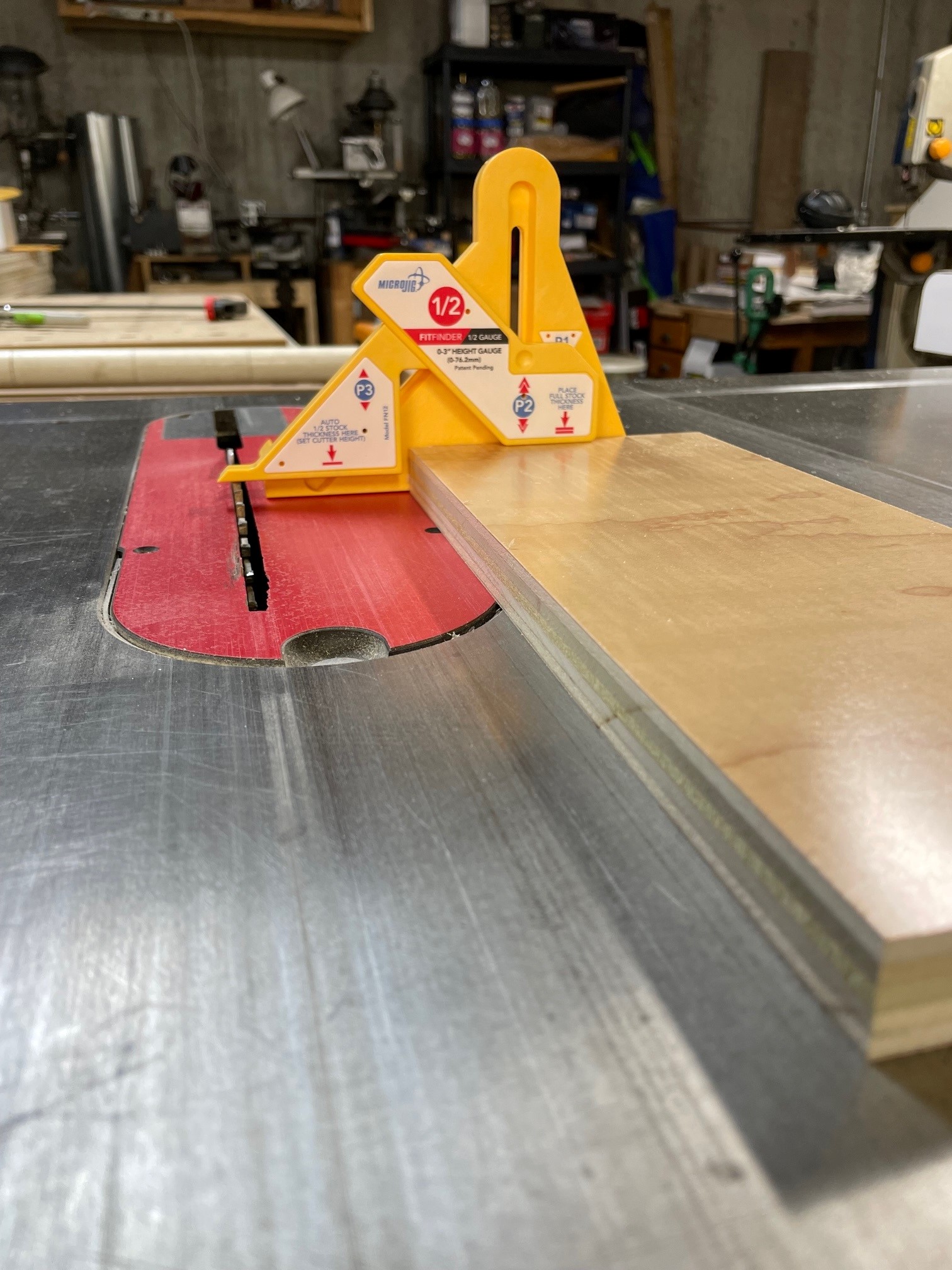 How to use it
The first use for this tool is machine setups. For example, the gauge makes it really easy to set a router bit in a router table or a hand-held router to half the thickness of a part. A related use is to locate the center of symmetrical bits for precise machining.

I especially like using the tool for setting up cuts for rabbets and dadoes on the table saw. Magnets embedded in the base of the tool hold it securely on the table saw top as you adjust the saw blade height to just touch the underside of the half-gauge. 

Use it to set fence positions precisely on a router table, table saw, or band saw. Just lay the gauge on its side with its base against the fence. Find the center of round parts for turning. Use the gauge as normal to measure the half thickness. Then put the part against the half-size indicator and use the base of the tool to scribe or mark center lines on your part.

This is the kind of tool that the more you use it, the more uses you will find for it. Learn more at microjig.com. 
Have something to say? Share your thoughts with us in the comments below.