Going cordless with a rotary tool
August 1, 2022 | 8:14 am CDT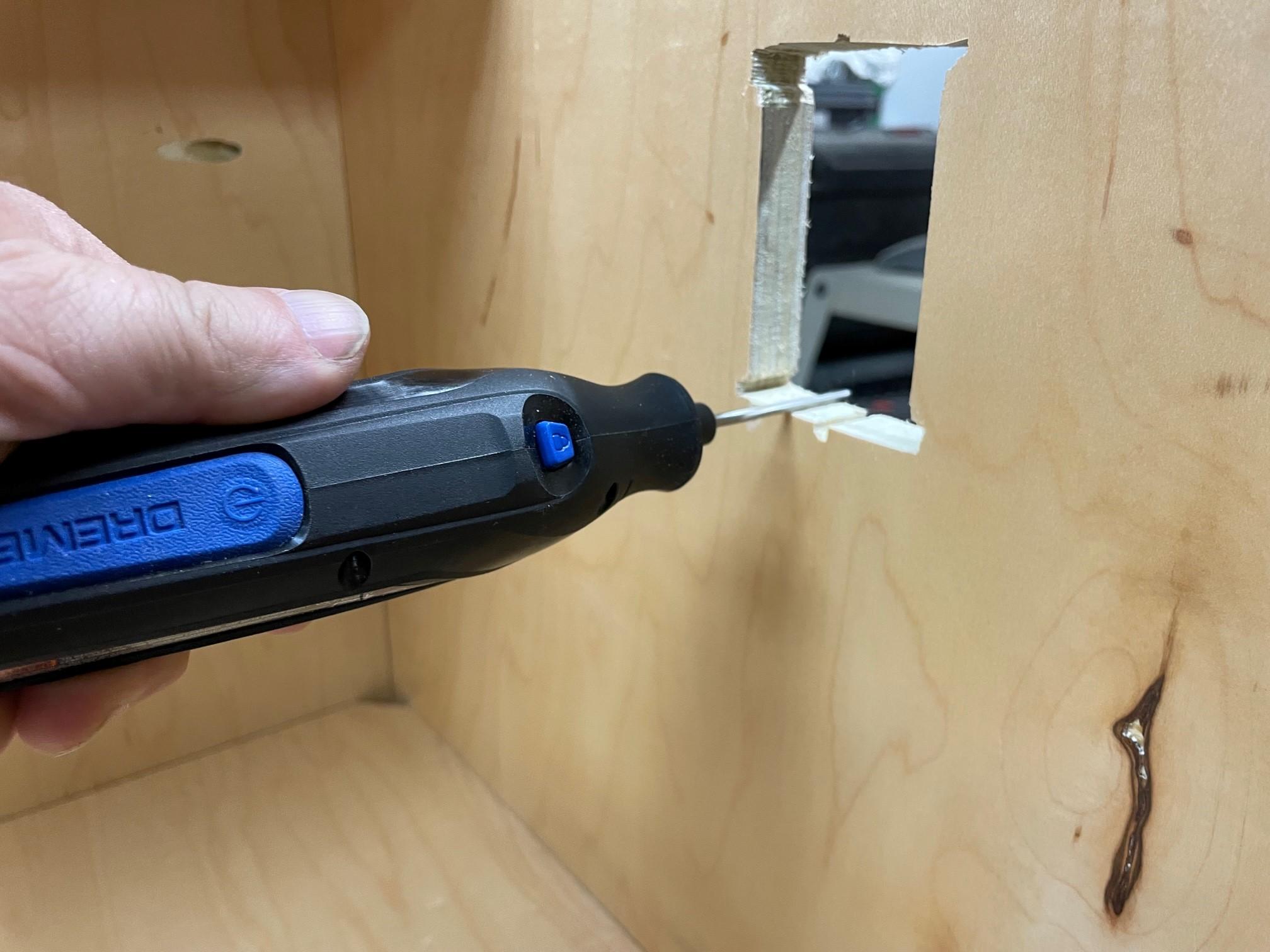 Depending on what kind of woodworking you do, you could have a completely different outlook on rotary tools. You might see them as hobby tools or indispensable assets for detail work. Now Dremel, the company that invented the lightweight power rotary tool and whose name is inextricably linked to those tools has made them even more useful by doing away with the cord on some models.

I've long used rotary tools for detail work especially in building musical instruments or in fine metalworking applications such as gunsmithing. But they can also be great emergency problem solvers in cabinetry and furniture to clean up joints, fine-tune scoring fits, and to work in hard-to-reach locations like sanding detailed mouldings or turned profiles.

Why rotary tools
A rotary tool is basically a small, lightweight, high-speed motor inside a hand grip with a chuck to take a wide variety of tools. 

There are precision burrs, sanding and polishing attachments, grinding stones, and even spiral saw blades for cutouts in wood or wallboard.

Simple versions of the tool from Dremel and other makers run at a fixed speed with a long cord that always seems to get in the way of delicate work. 

More advanced versions have trigger-operated or dialed-in adjustable speeds. Going beyond the handle-powered units, there are dedicated rotary carving tools on extended shafts that bring more power to the equation.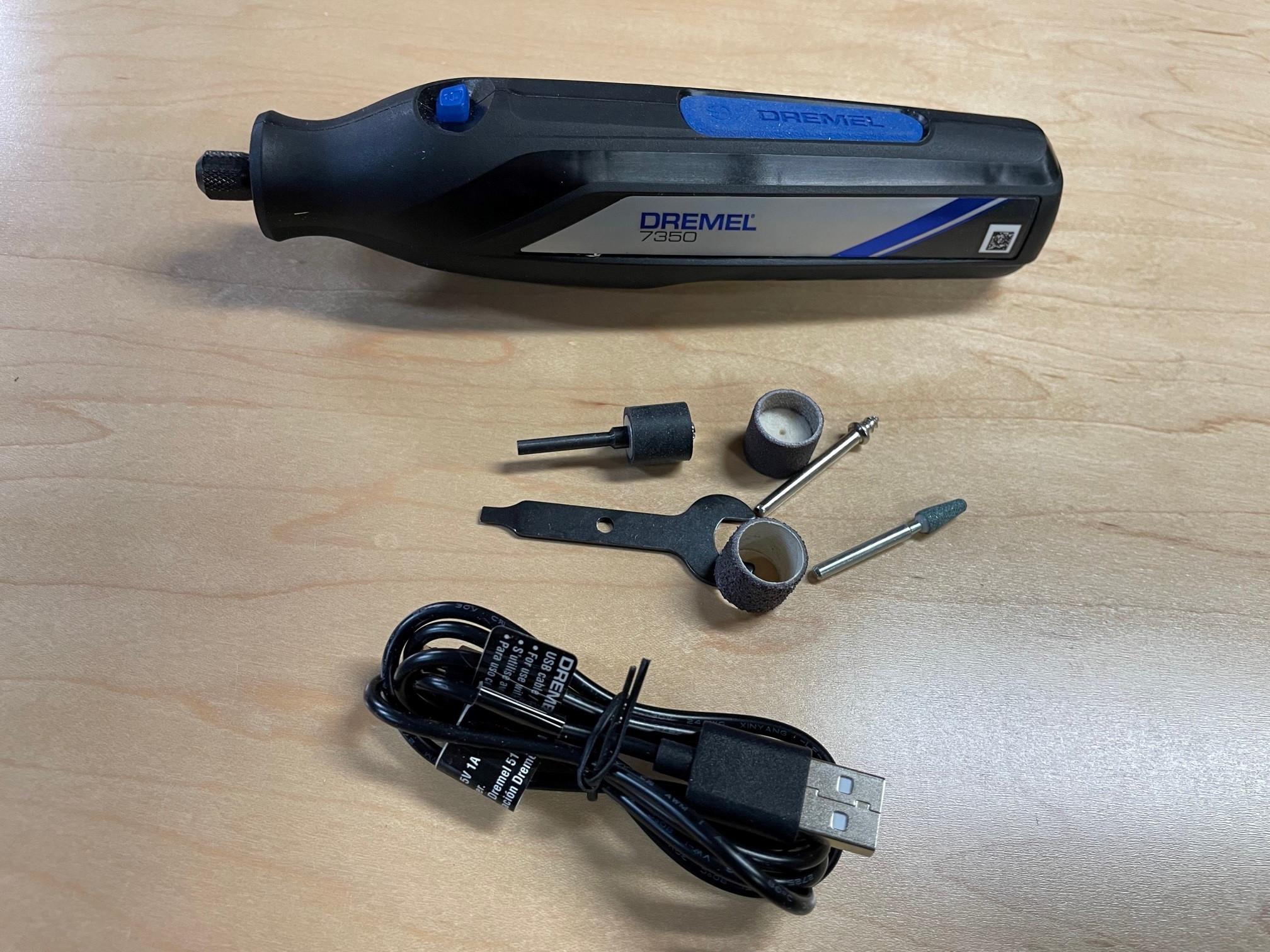 No-cord freedom
Recently Dremel sent me their Model 7350 unit to try. 

This is a basic cordless model that charges through a USB cable and runs at a fixed 12,000 rpm. It's powered by a 4-volt lithium battery and comes with a selection of five tools, but it will run any of the hundreds of bits and tools that have been developed for Dremel-type rotary tools with a collet capacity from 1/32" to 1/8".

As basic as this machine is, it is a joy to operate. Just not having to maneuver a cord around is a pleasure. I was cleaning up an electrical outlet opening in a microwave cabinet I was building, and it was easy to reach into the cabinet with the cordless rotary tool to precisely cut and sand the opening.

If you use a rotary tool only occasionally, this basic model might be all you need. If you are looking for more power and options, Dremel also offers upgraded cordless options with variable speed. Learn more at www.dremel.com. 
Have something to say? Share your thoughts with us in the comments below.