Work out at work: stand-up desk features accompanying treadmill
April 17, 2017 | 12:51 pm CDT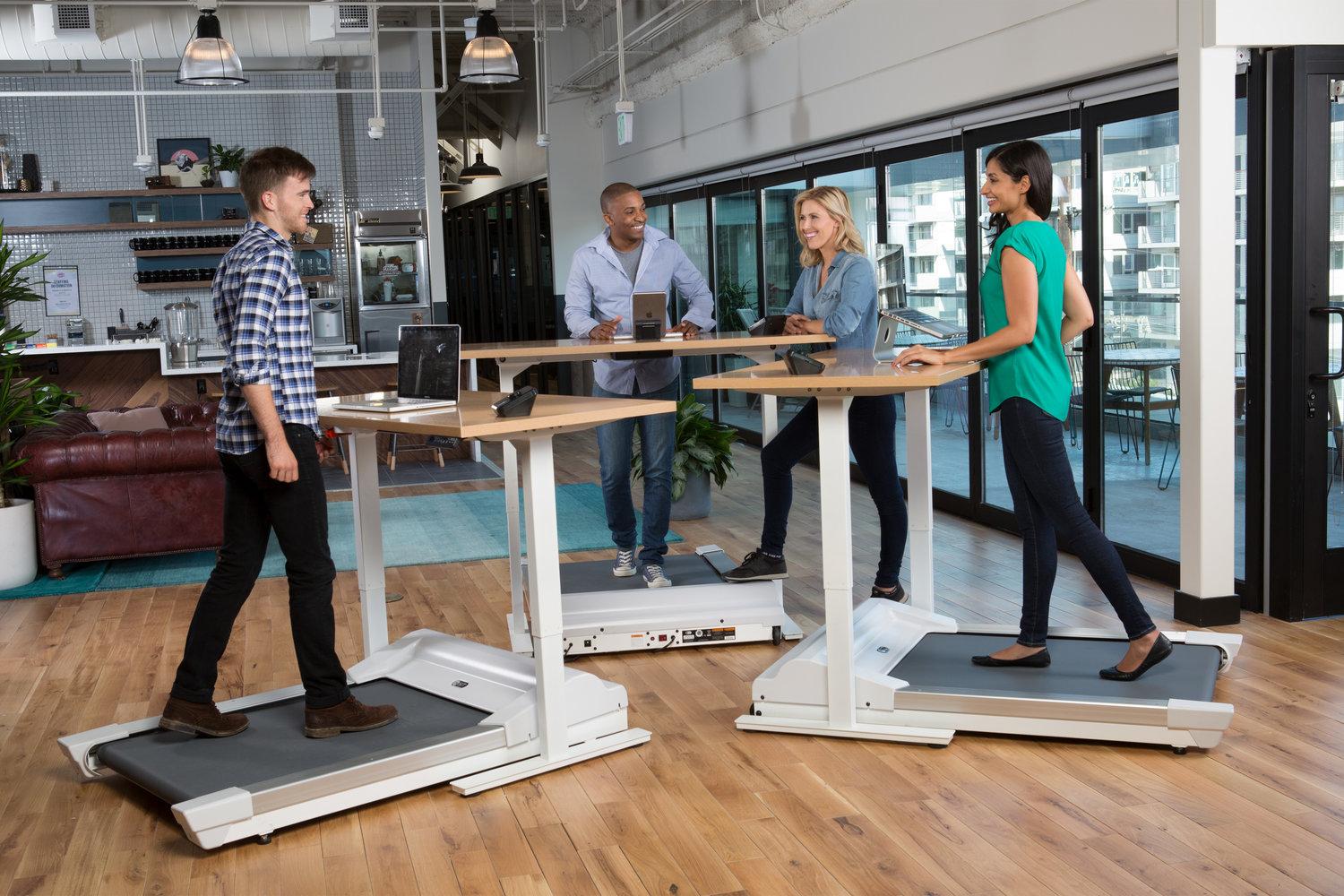 Unsit's Walk-1 treadmill desk takes workplace health to the next level – it allows you to actually work out as you work.
Featuring quiet and slow speeds, a simple desktop controller with USB charger, and an accompanying mobile app that tracks steps, distance, calories, walking time and total standing time, Unsit says its Walk-1 can be more beneficial than actually going to the gym.  
The desk itself is made of laminated veneer of commercial grade thickness. It features electronically-controlled height adjustment ranging from 29 inches up to 48 inches.
Walk-1s are 50 percent wider than regular treadmills, says Unsit, allowing workers to work comfortably across the entire width of their desks. They're also a foot shorter than average treadmills.
As society becomes increasingly concerned about health, more research is showing that the traditional sitting desk is bad for your health. Research has shown that in societies that lack "desk jobs", back problems occur at a lower rate. Those who sit much of the day are at increased risk of cardiovascular disease and Type 2 Diabetes.
"Since receiving my new desk at the office, I feel healthier and more productive," says Jeff Eulberg of Principal Evergreen's wealth management, a client of Unsit's. "The functionality is incredible, the wide tread helps me move around and the controls are easy to operate. I will never go back to a traditional sit down desk."
Have something to say? Share your thoughts with us in the comments below.