Is this 20th Century woodworking tool wall case worth $150,000?
March 14, 2016 | 8:34 am CDT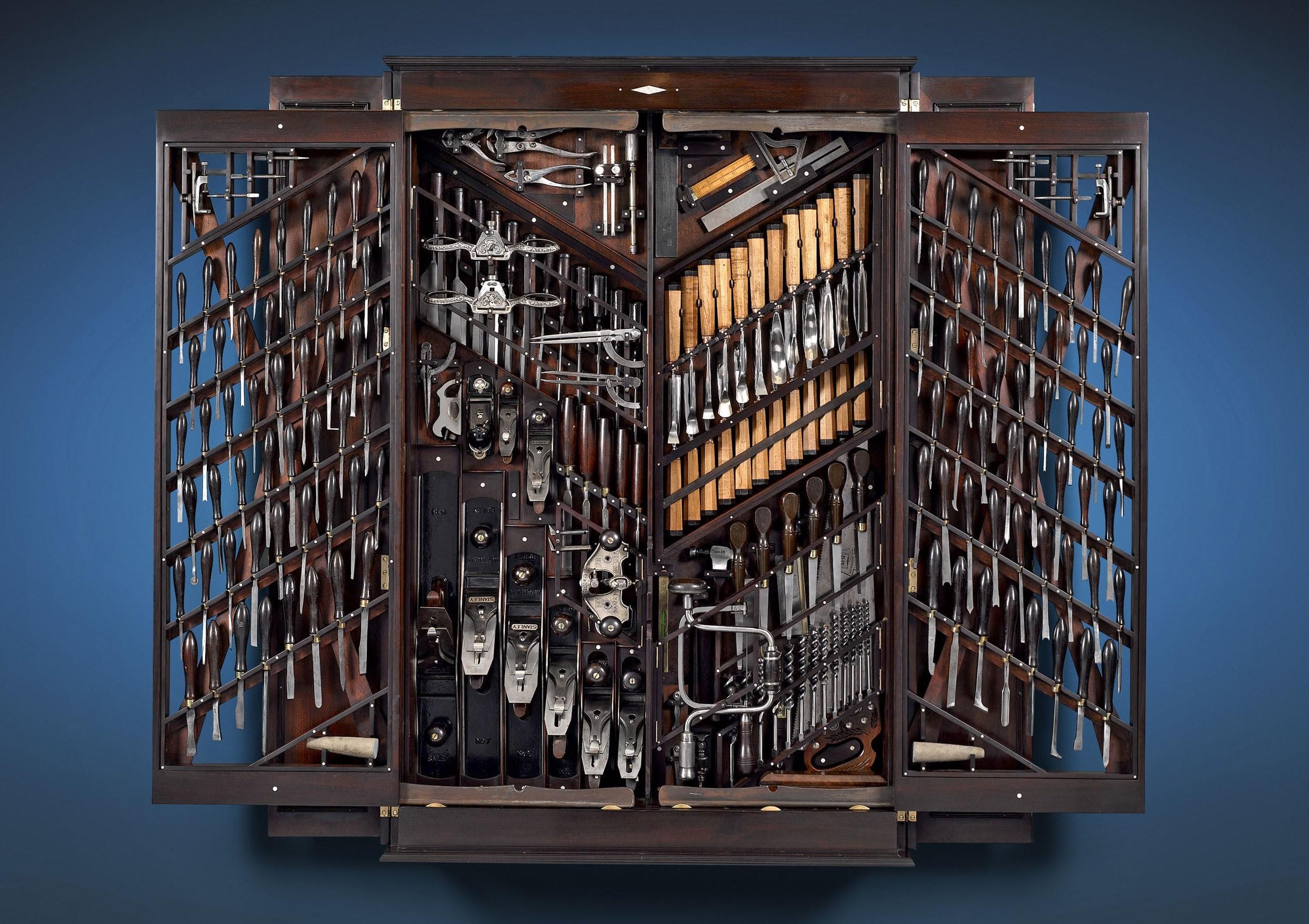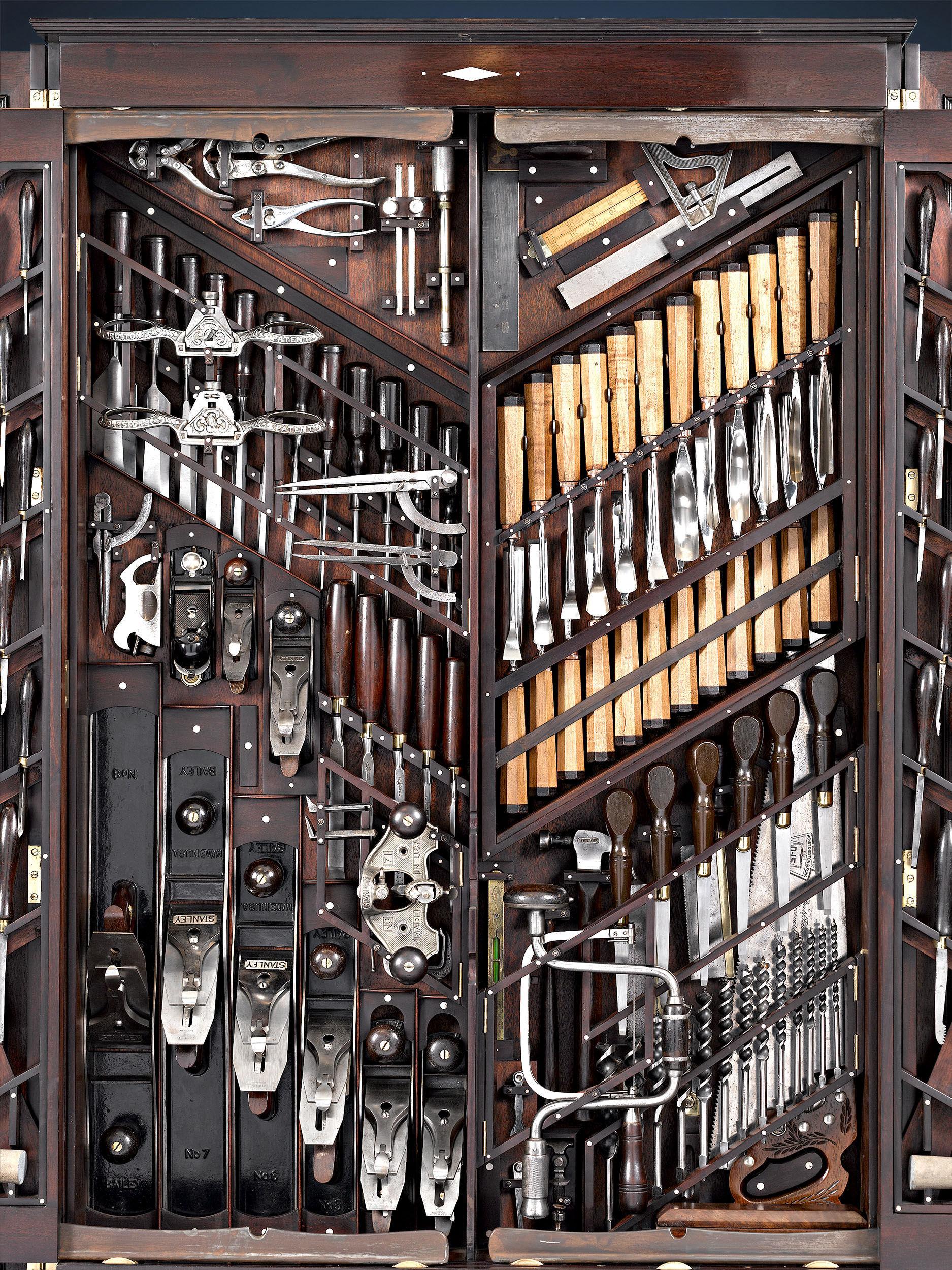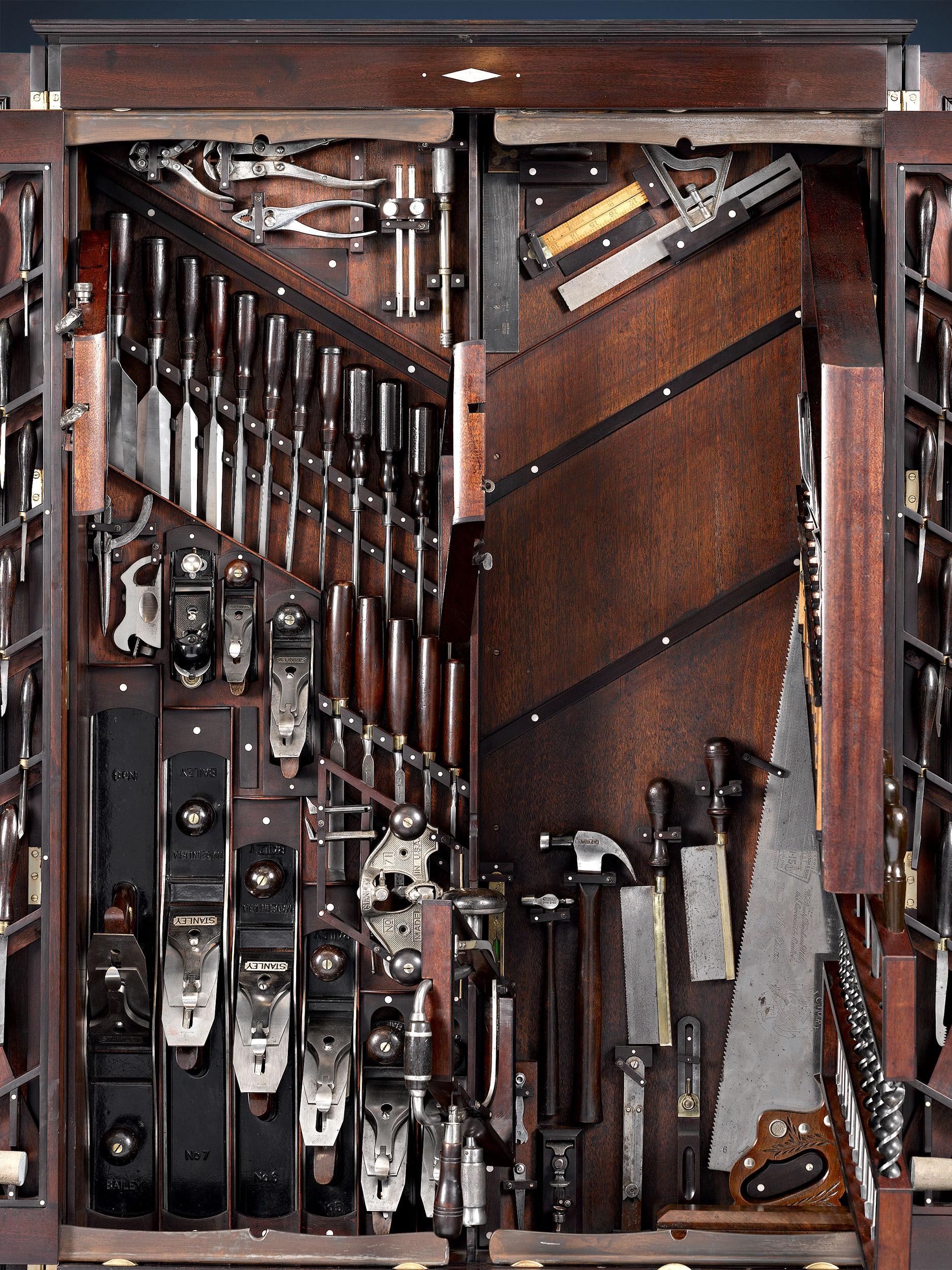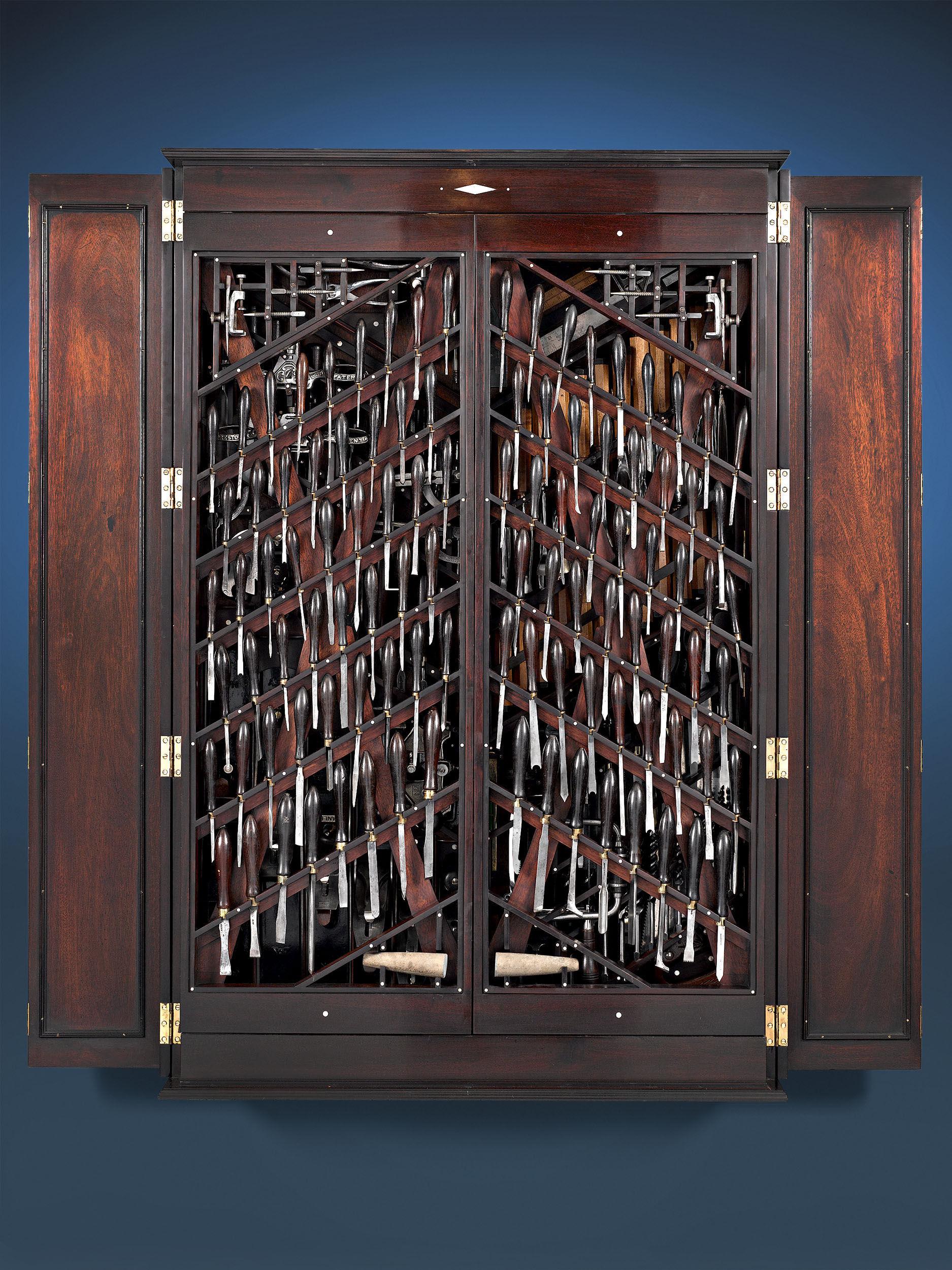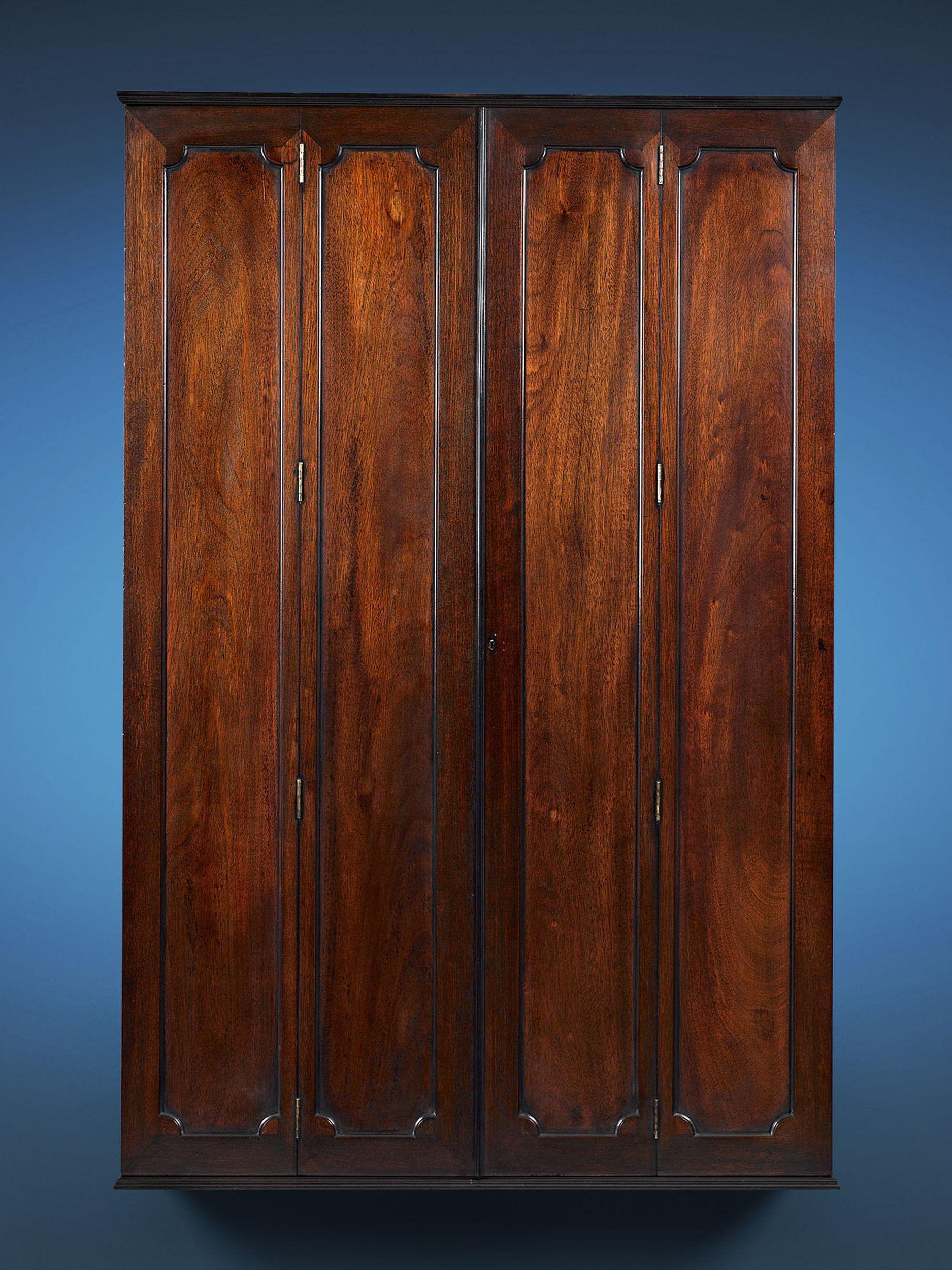 M.S. Rau Antiques is selling an antique craftsman's tool cabinet, a "compendium of woodworking tools comprises 210 antique and vintage specimens stored within a marvelous, custom-crafted wall cabinet," as the seller describes it. American and British tool makers are represented in this one-of-a-kind collection, including Stanley, Stormont, Disston, and Sorby Mortise.
The selection includes planes, chisels, and saws, auger bits, squares, and spokeshaves in excellent condition. Each tool has a dedicated place within this multi-layered cabinet. it was created specifically to house this fascinating collection.
"The compendium, by its sheer breadth and complexity, was acquired over the course of many years by a truly gifted woodworker who treasured their tools to such an extent that they created this amazing cabinet to house them," says he auctioneer. "With the tools contained in this cabinet, a skilled cabinetmaker's only limitation is his or her own imagination."
M.S. Rau says the antique tools by themselves would command premium prices if sold independently, as they are highly prized by collectors of antique and vintage woodworking instruments. "An extensive collection of this magnitude, housed in its specialized, hand-crafted cabinet, is simply never seen - making this compendium an immense rarity," says M.S. Rau.  
The cabinet measures 37 1/4" wide x 9 1/2" deep x 57" high, and opens to 70 1/2" wide. The collection includes 10 Stanley planes, 8 Stanley chisels, Disston saws, punches, clamps, etc.
Read more about the tool cabinet>>
Have something to say? Share your thoughts with us in the comments below.