Walker Woodworking Increases Capacity with CNC Router, Its First
July 10, 2014 | 12:23 pm CDT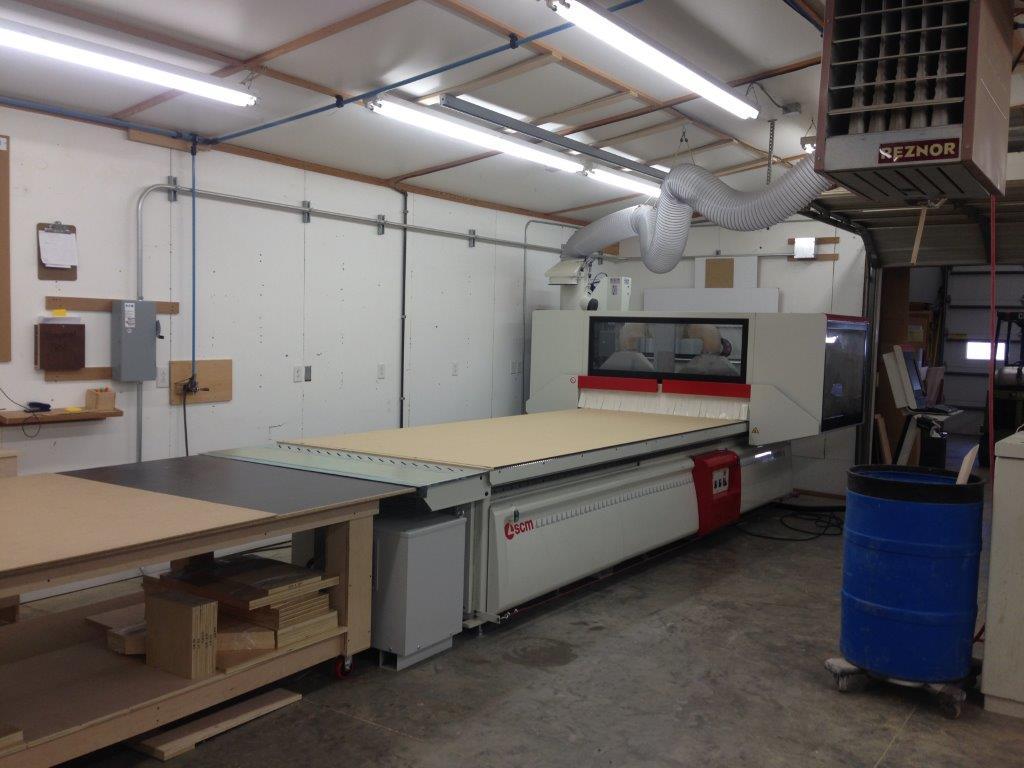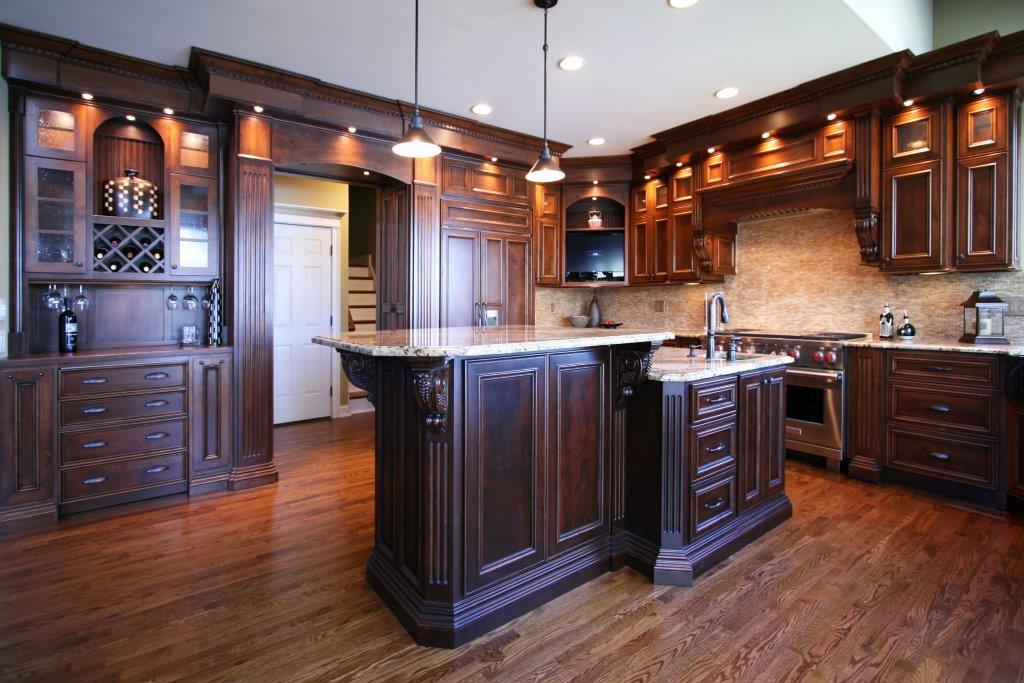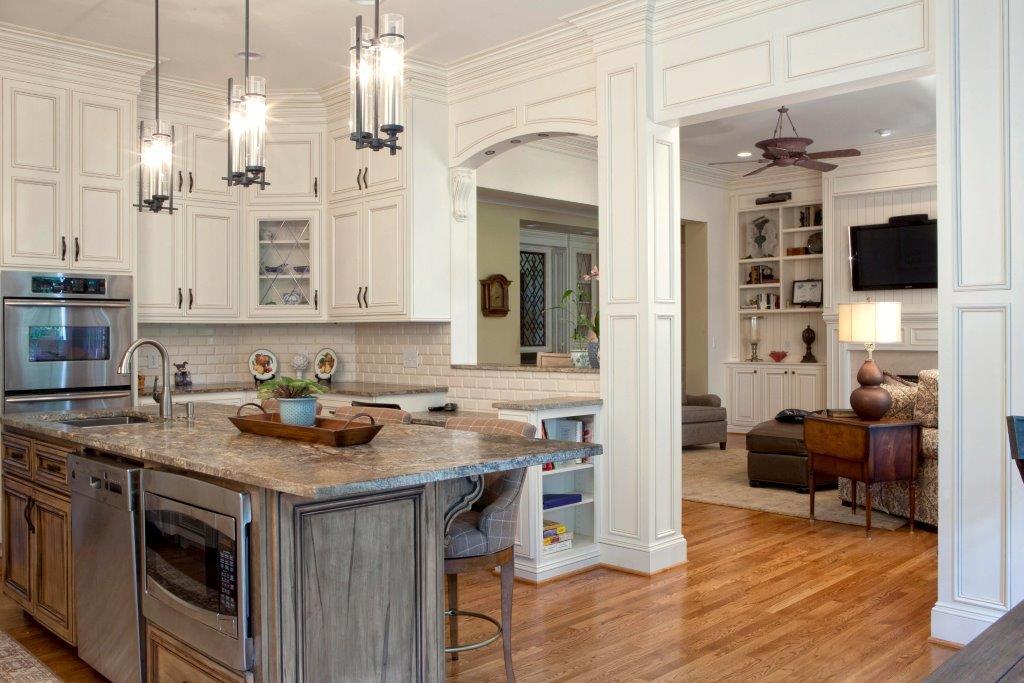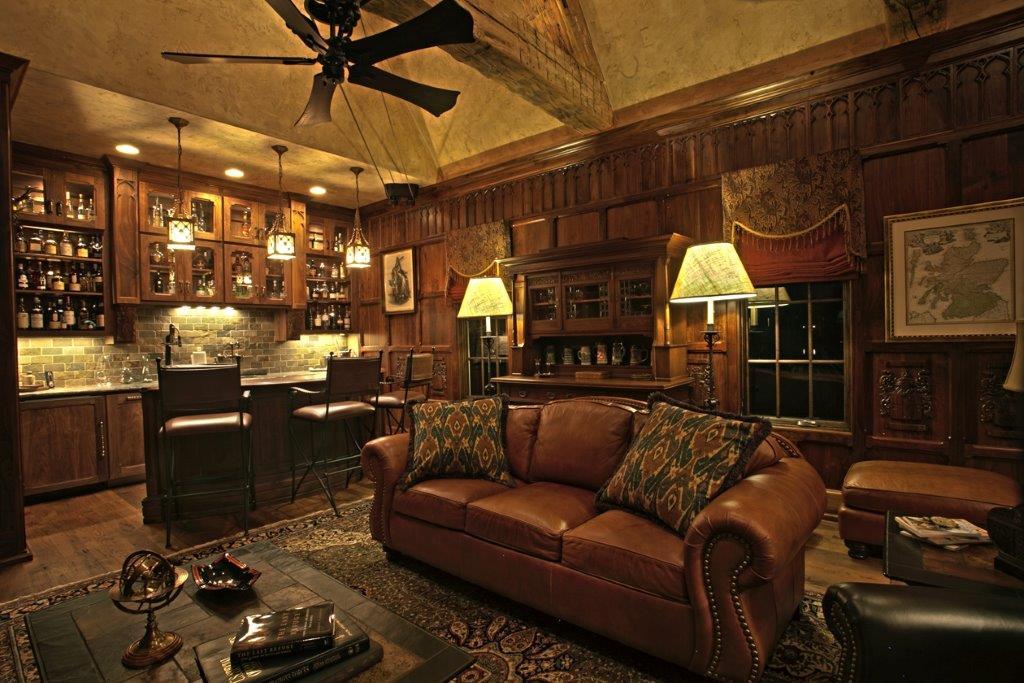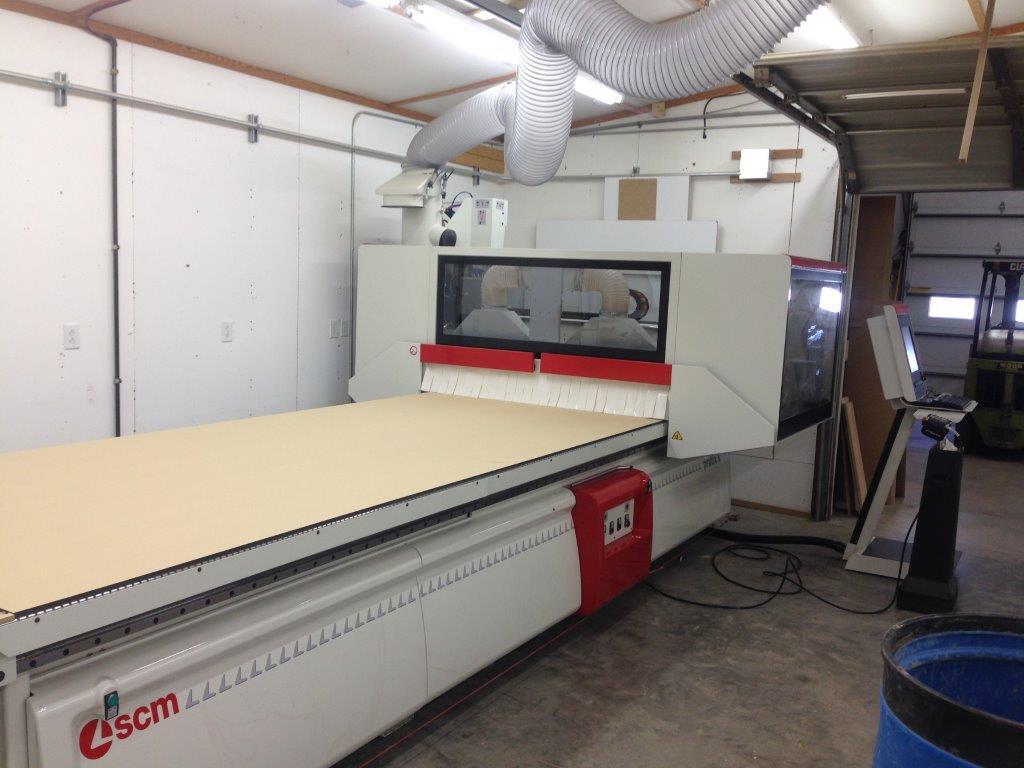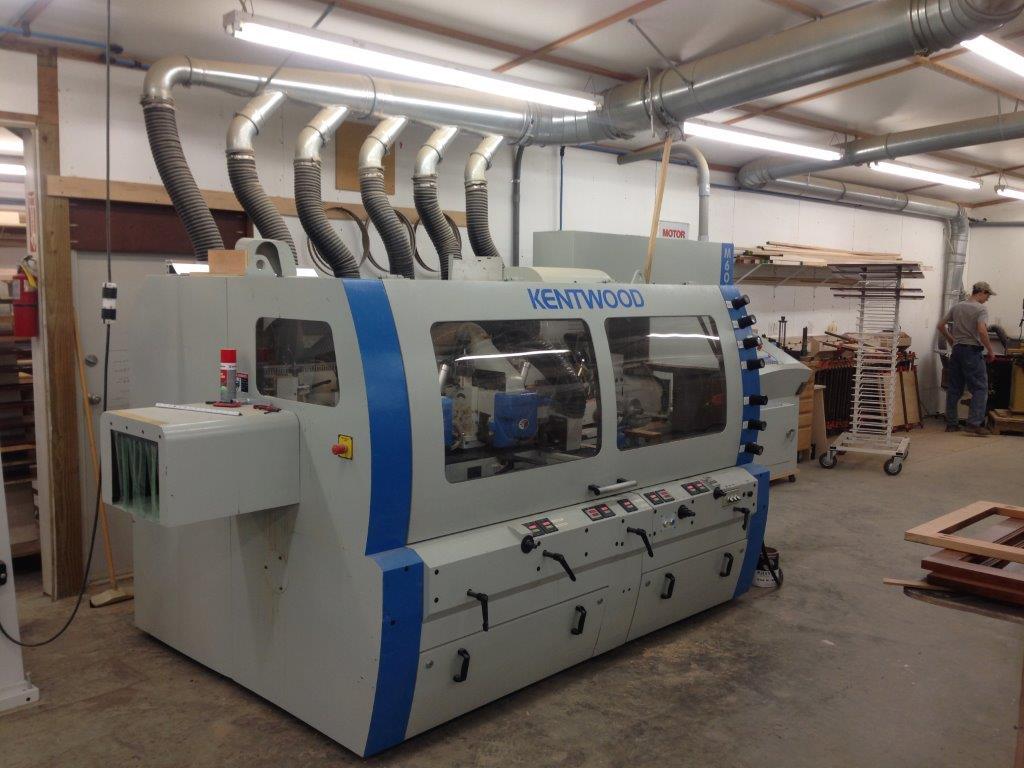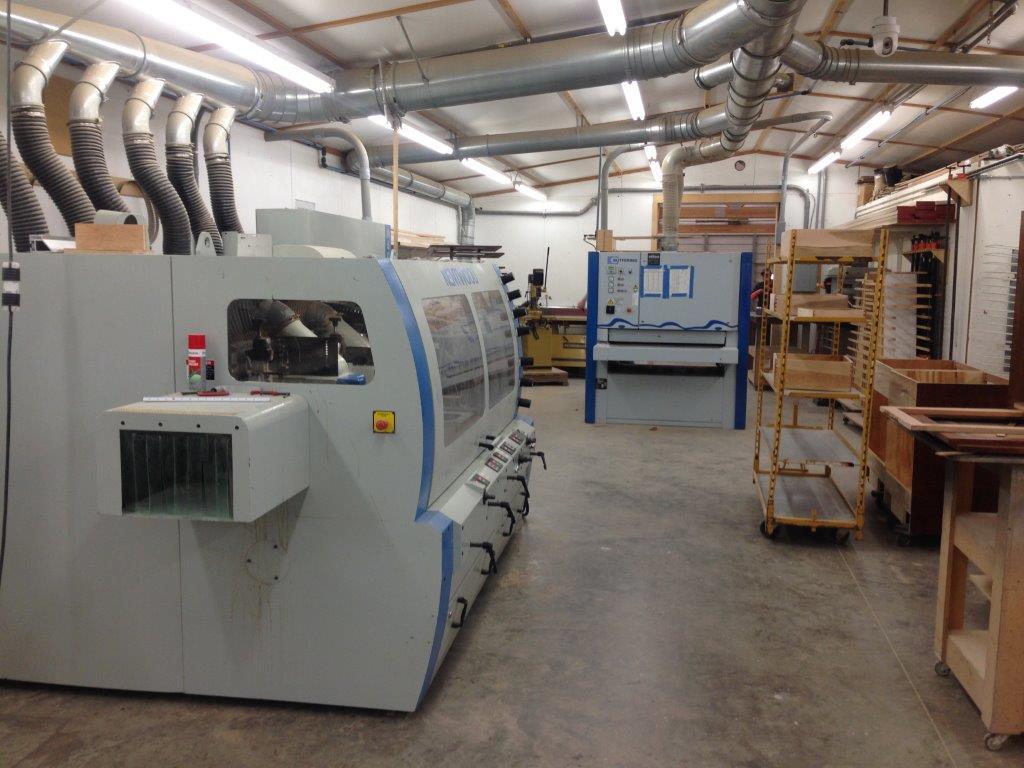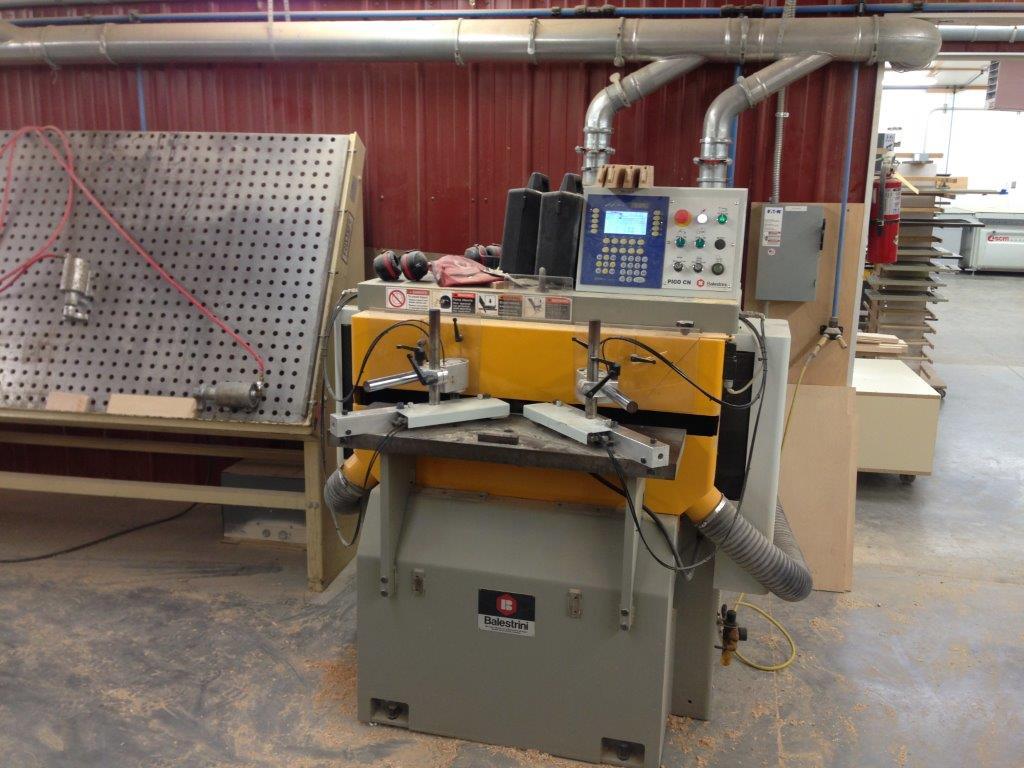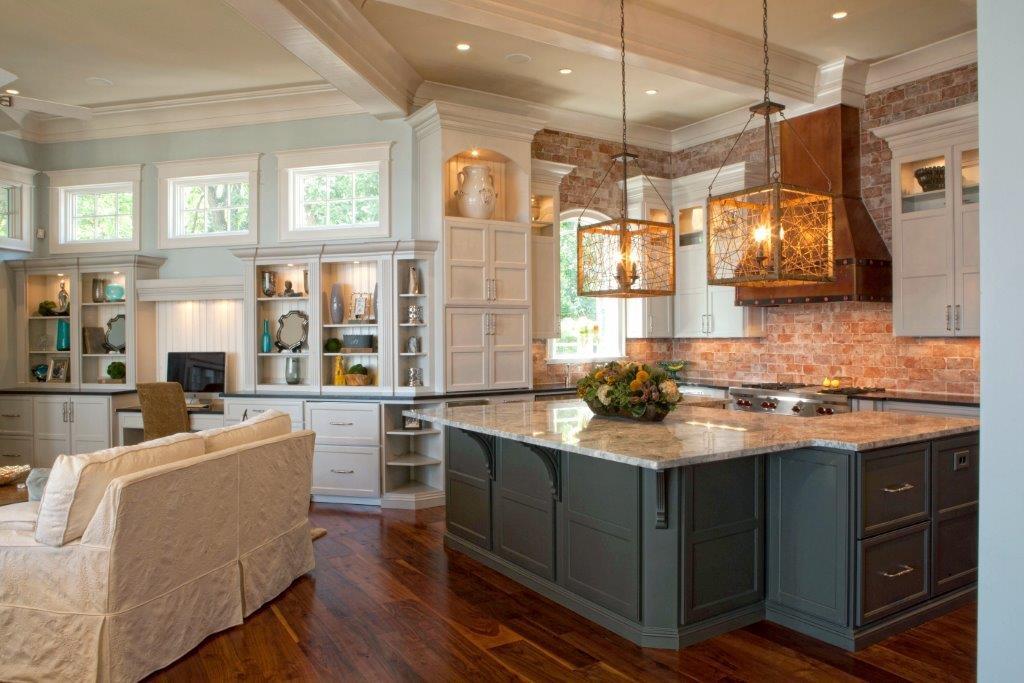 Nestled in the heart of U.S. furniture country, in the foothill town of Shelby, NC, master cabinet maker Travis Walker started making wood projects part time in 1996. Today, Walker Woodworking has a 7,000-square-foot shop and enjoys monthly sales of approximately $208,000.
The recovering U.S. housing market is driving sales, which amassed $2.5 million at the firm in 2013. Yet after building and installing high-end cabinets in more than 400 kitchens in and around the Charlotte metropolitan area, Walker still is not satisfied. He wants to achieve even more.
A new computer numerical control (CNC) router, manufactured  by SCM Group and installed last November, may help him to increase cabinet capacity and sales by as much as $60,000 to $100,000 per month, the business owner calculates. While the machine's compact footprint is ideally suited for Walker's small wood shop, a larger facility is necessary to reach his volume and growth goals.
"I want a bigger shop," says Walker, who foresees his expansion dream being realized within the next 30 months or so, when he hopes to triple in size. "I envision maybe 25,000 square feet," he adds. "Not more people, just more space to help us keep up."
With more room to work and fewer production bottlenecks, Walker figures his team can push another $700,000 to $1.2 million annually out the door.
Walker added the Pratix S15 BR working center for custom-made interior furniture this past fall. It represents the firm's first CNC router of any kind.
"What took us eight hours to do using table saws now takes two [hours]," he notes. With the SCM router technology, Walker Woodworking can process a single sheet of plywood in eight minutes. "One sheet used to take an hour," he points out, adding that plywood is what they have been cutting for the first six months of the new router's operation. "We don't use particle board, and we haven't learned how to cut solid wood yet." For cabinet backs, Walker's team uses ¼-inch medium-density fiberboard (MDF).
Steep Learning Curve
Walker Woodworking decided to add the high-tech CNC router after seeing it in action at the SCM booth at the 2013 Association of Woodworking & Furnishings Suppliers (AWFS) Fair in Las Vegas. At the same time, the firm also added Vero Cabinet Vision. While the hardware-software combination already is paying dividends, the production efficiencies haven't come without growing pains.
"There has been a big learning curve," explains Walker. "I wasn't truly prepared," especially with the software conversion occurring simultaneously. "I didn't think it would take a full-time person in the office to run the machine for two to three hours a day. I had to change my mentality."
To accommodate, Walker adjusted personnel: A production manager became a CNC engineer, "and I moved a guy from the shop into the production manager role," he says. In addition to initial tweaks of router settings, the company now has weekly "CNC meetings" to go over issues. The Pratix operator uses the extra time to float around the shop doing other things, he adds.
The new CNC machine can route dados for mortise and tenon joints, making assembly faster. With the computerized technology, "tenons line up perfectly," Walker notes. "There's no [more] physical measuring or making marks."
In addition, the Pratix is versatile enough to handle different types of plywood: unfinished and prefinished on one or both sides. "So, an entire cabinet doesn't have to go to the spray room," Walker explains. "It can be assembled later." Just the front frame and doors can be sprayed, for example. "The rest doesn't even need to be cut until it's time to put it together," Walker says.
Equal Opportunity Market
Walker's cabinet clients are primarily residential homeowners from the Charlotte metro area. "We also do work [for customers] in Asheville and in the mountains, and even a little in Charleston, South Carolina," which is 250 miles away, says Walker, who started his namesake's woodworking firm in a garage 18 years ago while still working full-time as a paramedic.
He and his company have built custom cabinetry in $200,000 houses and $7 million mansions, where one affluent customer spent $300,000 on cabinets alone. "Some jobs are just on a smaller scale with less detail, but we use the same [high] quality of materials," Walkers explains, not to mention craftsmanship.
"We've even done a job in a manufactured home, too," he notes. "The lady had lived in her double-wide trailer for a long time and liked it there." She didn't want to move but she did want to remodel her kitchen. Walker Woodworking's $13,000 price quotation came in about $3,000 under competing quotes from big-box home improvement stores Home Depot and Lowes, Walker adds. "And she got better cabinets [from us]."
Walker began his business venture with the idea of creating unique, hand-crafted, American -made cabinets. He started woodworking as a hobby and borrowed a few thousand dollars from his grandmother to buy tools, hoping to turn his leisure pursuit into a small side business. He began by only working in the shifts during his days off from working as an EMT.
After receiving an order for an entertainment center, Walker hired his first employee, who is still with the company today—along with 23 others, including office workers, installers, shop workers, and an in-house kitchen and bath designer. Incorporated in 2000, the operation now runs two shifts.
Further enhancing return on investment (ROI) is the Pratix's push-off feature, which pushes wood off the table. "It pays for itself," Walker says, "because it keeps the operator working the whole time." In the near future, Walker may add closet renovation to its capabilities. "Our new router can cut melamine particle board," says the firm's owner. "We also may expand into commercial work down the road."
Award-Winning Woodworking
In February 2014, Walker Woodworking was awarded "Best of Houzz" by the leading online platform for home remodeling and design. Featuring nearly 3 million photos, Houzz provides people with everything they need to improve their homes from start to finish. The North Carolina custom cabinet and fine furniture shop was chosen by the more than 16 million monthly users that comprise the Houzz community.
"Houzz provides homeowners with the most comprehensive view of home building, remodeling and design professionals, empowering them to find and hire the right professional to execute their vision," says Liza Hausman, vice president of community for Houzz. "We're delighted to recognize Walker Woodworking among our 'Best Of' professionals for both customer satisfaction and design as judged by our community of homeowners and design enthusiasts who are actively remodeling and decorating their homes."
Owner Travis Walker adds, "One of our laundry room images has been hit more than 15,000 times on Houzz." His wife Stacey serves the company as office manager, book keeper and "marketing guru," according to her husband. "Our closing rate for word-of-mouth advertising is a whole lot better than Google search," he notes.
Walker Woodworking's work also has been recognized with First Place and Best of Show awards at the Spring and Fall Southern Shows in Charlotte for the past four years, major home interior shows for its region. The firm also was ranked 12th in percentage of increased growth sales in Wood Products magazine's list of the Top 100 companies in North America. The company is a member of the U.S. National Kitchen & Bath Association, the most influential kitchen cabinet design organization in the industry. www.walker-woodworking.com
Have something to say? Share your thoughts with us in the comments below.