11 ways tech investments improve manufacturing: WOOD 100 Strategies for Success
October 11, 2023 | 11:52 am CDT
Investments in technology can lead to improvements in productivity, quality, consistency in the manufacturing process. What follows are some examples of new equipment put in place by members of the 2023 WOOD 100 class, which includes cabinet and casework manufacturers, closet and home organization providers, residential and office furniture producers, architectural woodworkers, retail fixture manufacturers, wood component manufacturers, and more.
Now in its 34th year, the WOOD 100: Strategies for Success highlights the innovative as well as tried-and-true initiatives put in place by 100 North American wood products manufacturers to grow their businesses. Here's what some of them had to share about the enhancements made to improve their productivity and profitability: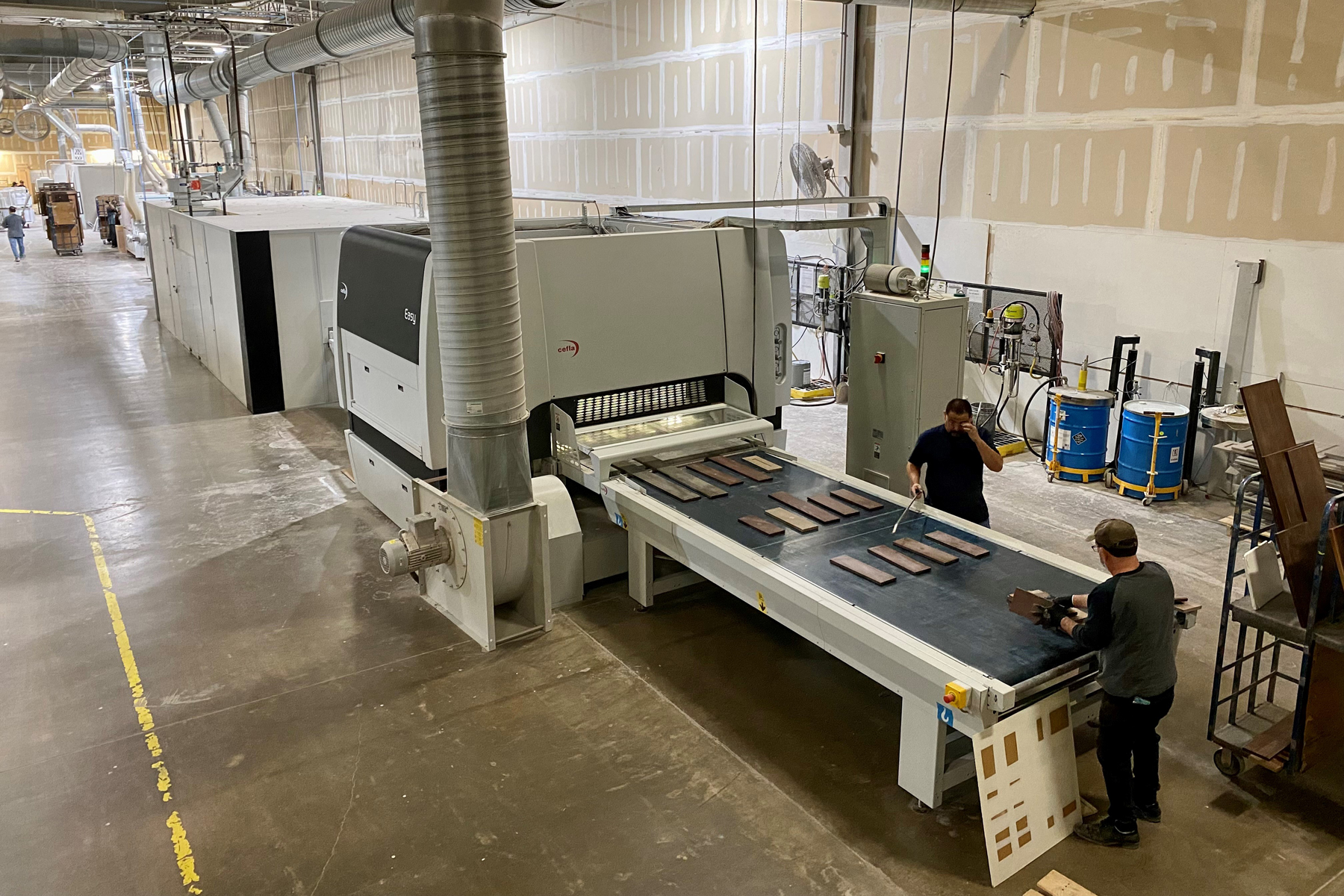 Nations Cabinetry, San Antonio, TX —  The largest tribal-owned kitchen and bath cabinet manufacturer in the United States, Nations Cabinetry has been on a multi-year journey of capital reinvestment and continuous improvement.
"In 2022 we completely revamped how we finish and launched new automated flatlines to begin replacing our reliance on labor heavy manual spray lines," said JW Coady, CEO. The company also deployed two new Cefla UV flatlines to move more of its finishes to UV material and lower its VOC footprint, he added.
"We are currently planning to redesign how we build doors by working with several equipment manufacturers. Our focus will be on automation and scalable small batch production."
Nations Cabinetry provides semi-custom cabinetry to builders and homeowners through its extensive dealer network.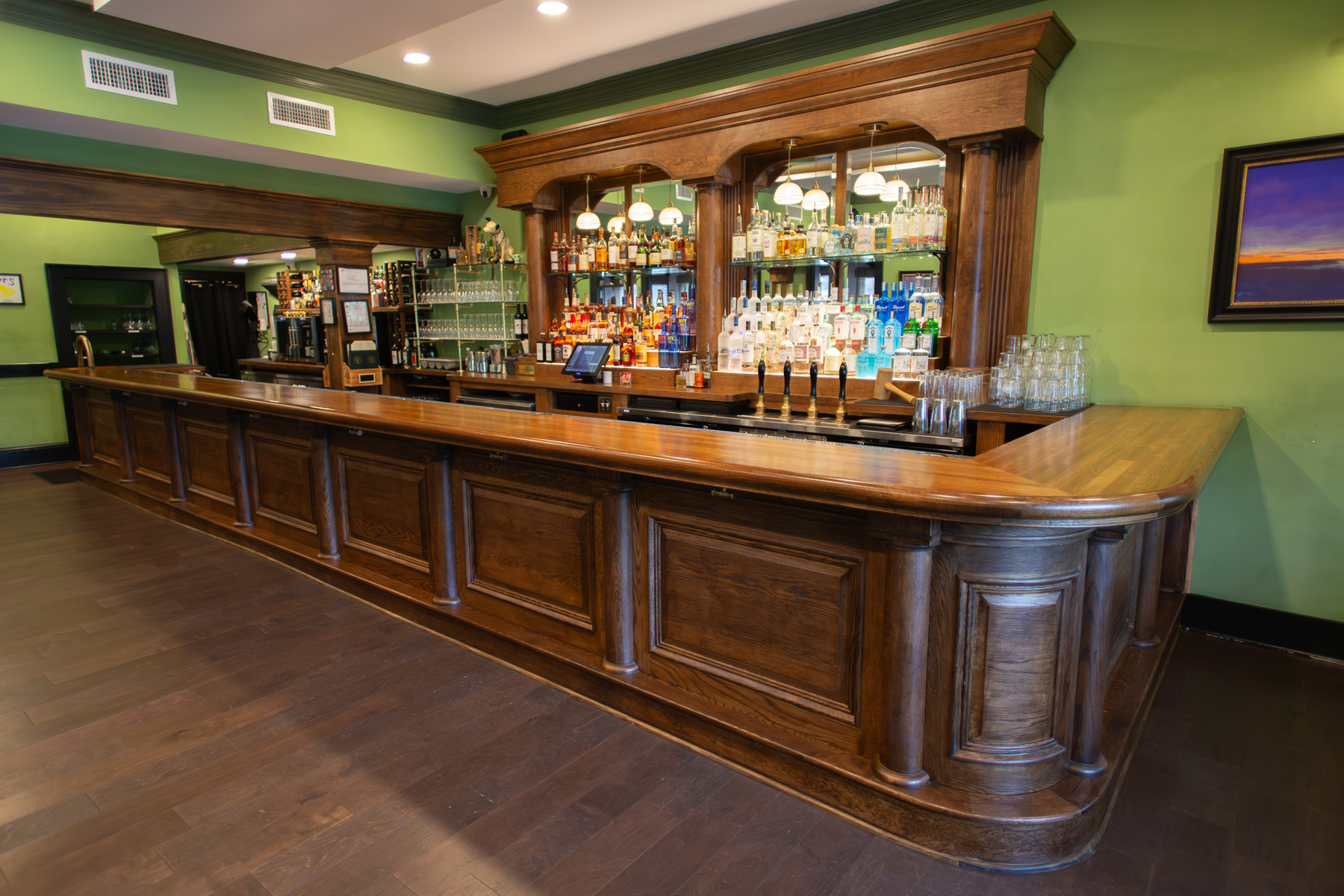 Cape May Woodshop, Cape May, NJ —  A combination of traditional techniques and technology helped spur the custom woodshop's sales to grow 49.3% last year, with projections for 2023 and 2024 also good, said Max Samuelson, owner.
"We are a small woodshop creating furniture, small cabinet orders, commercial space build outs and millwork packages for contractors in our historical town," he said. "Our biggest purchase in 2022 was a Felder AD 951 jointer/planer.  It was a really impactful upgrade to our operation." A Felder widebelt sander was also purchased this year.
Samuelson added, "I think  the main thing that leads to our success is that everyone on the team cares deeply about the quality of the product and each team member enjoys the challenges that our industry brings each day."
More Tech Heads
Boiserie Sébo Woodwork, Orleans, ON
"We implemented our first robotic cell, which feeds and offloads our nested-based CNC machine along with maintaining 11 bundles of material within the cell, accessible by the robot via a 30-foot rail," said Sebastien Boileau, president of the custom cabinet manufacturer. With sales projections looking good for 2023, "We pride ourselves on using the best materials and we maintain a very strict quality control over everything we produce."
Adria Wood Works Inc., Patterson, NY
Sales at the commercial cabinetry manufacturer grew 27.3%, spurred in part by recent investments in a 5 x 12-foot loading and unloading Biesse CNC machine and new spray booth. The addition in 2023 of a Biesse sander and edgebander will also help the company "manufacture and deliver on time and on budget," said Leonard Coku, president. Sales projections for 2023 and beyond are also good.
Cube Millworks Ltd., Edmonton, AB
The purchase of CNC machinery in 2022 helped improve production and spur sales growth of 10.0% last year at the millwork and commercial cabinetry firm. Projections are also good for 2023 and beyond, said Kristie Guk, estimator. Additional investments on the agenda include a new edgebander.
Northway Industries Inc., Middleburg, PA
Sales for the commercial casework and contract manufacturing firm grew 23.0% in 2022, and projections for 2023 and beyond also look good, said Elwyn Peachey, president/CEO. Northway invested in CNC routers with automated panel loading, with more process automation technology planned for 2023.
Staack Moore Woodworking, Philadelphia, PA
Citing its "creativity and problem solving" ability, sales at the custom commercial and residential interior woodwork firm rose 21.9% in 2022, with 2023 and beyond also projected to be good, said John Staack, owner. Aiding production was the purchase of CNC equipment and a new bandsaw. 
Bell Cabinetry & Design, Alpharetta, GA
"Bell has made major CapEx investments to increase technology and automation on the factory floor," said Jonathan Adams, VP of Operations at the cabinetry firm. Sales grew 35.0% in 2022, and projections for 2023 and 2024 are also "excellent." "We have invested in [Homag] automated panel storage and retrieval solutions, new CNC router technology, a new automated [Superfici] flatline finishing line, new [Schubux] drying technology for our coatings and more," he added.
Misty Mountain Woodworks Inc., Belgrade, MT
"We have upgraded to larger machinery with greater capacity. These machines have allowed us to produce more product in less time," said Micah Eckenfels, president of the custom cabinetry, doors, bunkroom and furniture maker. The 47.2% sales growth bears that out, and sales projections for 2023 and 2024 are also "excellent." Along with the purchased heated air make-up unit, planer, horizontal resaw, widebelt and brush sanders, on the agenda for 2023 are a five-head moulder, straight line ripsaw, and dust collector.
Hollywood Cabinets, Shelby Township, MI
A manufacturer of cabinetry for the kitchen, bath and home office, Hollywood Cabinets increased its productivity by adding a CNC router and edgebander for all its panel processing needs. "For 2023, we are planning to add a case clamp  for assembling frameless boxes, along with a bore and dowel insert machine  to speed up production," said Tony Pacella, president. 2023 and 2024 sales are projected to be good.
Sterling Wood Products LLC, Niles, MI
The panel processing/contract manufacturer invested in automation and it shows. Sales more than quintupled, and are projected to also be good in 2023 and 2024, according to Joe Agostino, president, and Sam Whitaker, co-owner/COO. Among the new technology were CNC routers, bore and dowel equipment and a double-end tenoner. The purchase of a panel saw is planned for 2023.
Read more 2023 WOOD 100: Strategies for Success
Have something to say? Share your thoughts with us in the comments below.