17 customer service stories: WOOD 100 Strategies for Success
October 11, 2023 | 12:53 pm CDT
No matter how good your product is, if you don't provide good service you won't keep customers. What follows are some of the methods put in place by the 2023 WOOD 100 class, which includes closet and home organization providers, cabinetry and furniture manufacturers, architectural woodworkers, retail fixtures and commercial casework, and more.
Now in its 34th year, the WOOD 100: Strategies for Success highlights the innovative as well as tried-and-true initiatives put in place by 100 North American wood products manufacturers to grow their businesses. Here's what some of them had to say about their customer service strategies: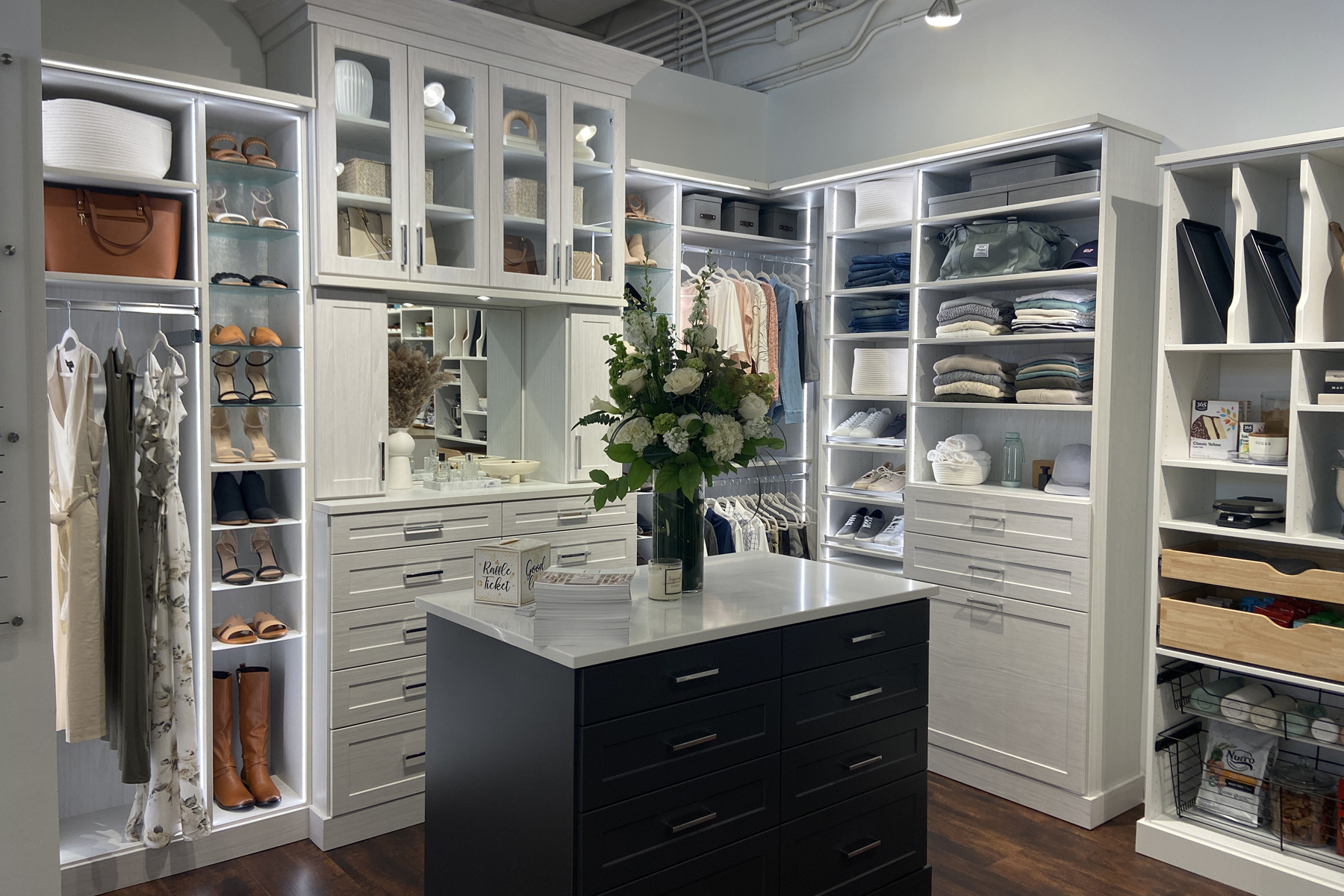 Inspired Closets Chicago, Bensenville, IL —  An expanded online presence, improved processes through a lean focus and the purchase of new vans contributed to help the custom closets and home organization firm grow sales 9.0%.
"We stepped up our online presence," said Michael Carson, owner. "We also worked hard to ensure that we had the right people with the right values in the right seats."
Sales projections for 2023 and 2024 are also very good, especially as the company's new showroom will be a customer draw.  Recently opened at The Mart in Chicago, the showroom showcases Inspired Closets' diverse design options through the use of several vignettes, including  a custom walk-in closet with an island, a pantry and home office solutions. The company also offers garage systems.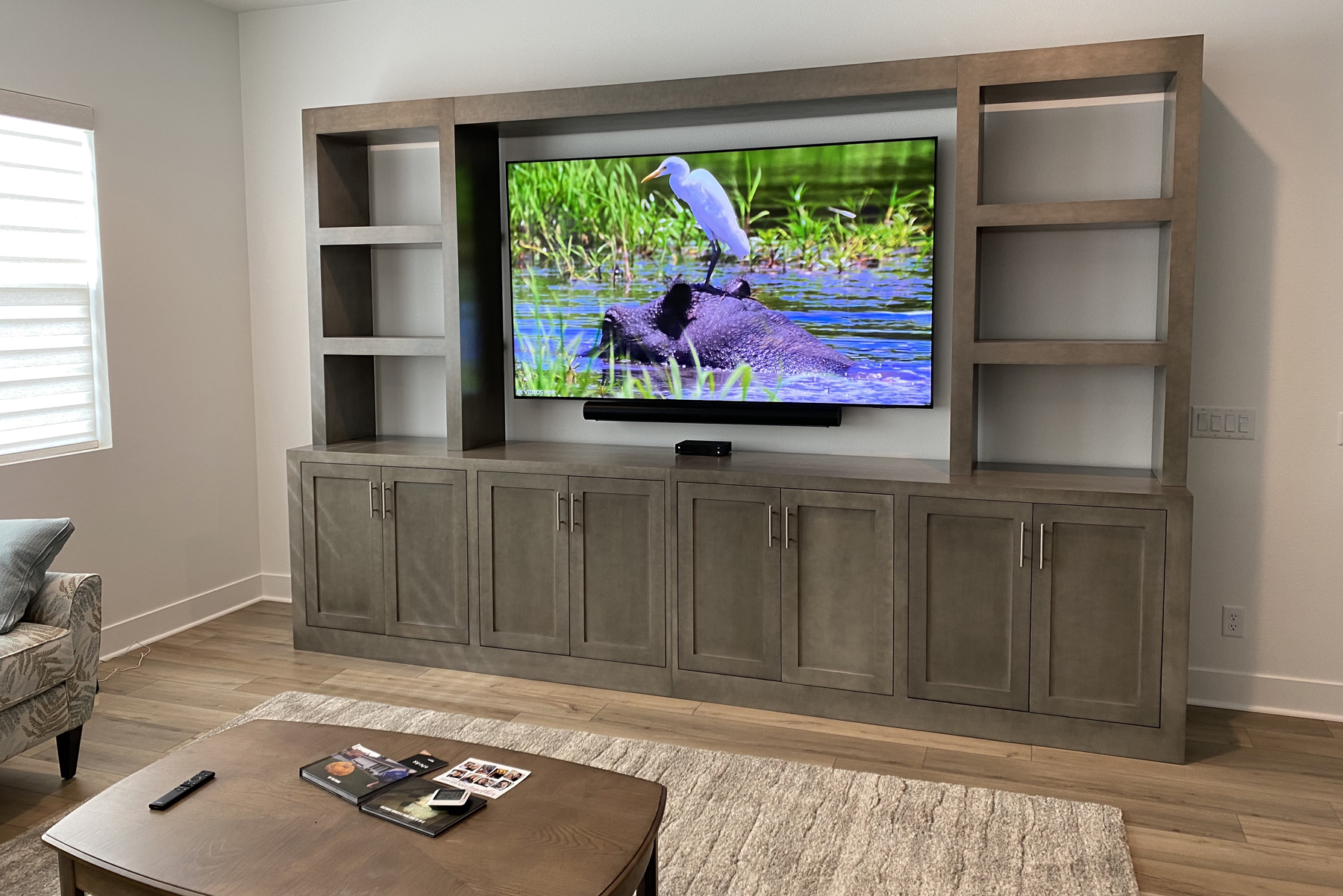 Diamond Case Designs, Inc., Anaheim, CA —  "We completely redesigned our web site to provide a better online presence and continued to focus on the personalized service and customized solutions that only a family business can provide," said Steve Hartfelder, owner.
Diamond Case Designs is a full service audio/video integration provider, producing custom home theater furniture, built-in entertainment centers, motorized lift cabinets, entertainment furniture, and home office furniture. Along with installation, it provides  personalized training for customers throughout Southern California.
"We carefully listen to our customers' needs and pride ourselves on recommending just the right solution to meet and exceed their expectations."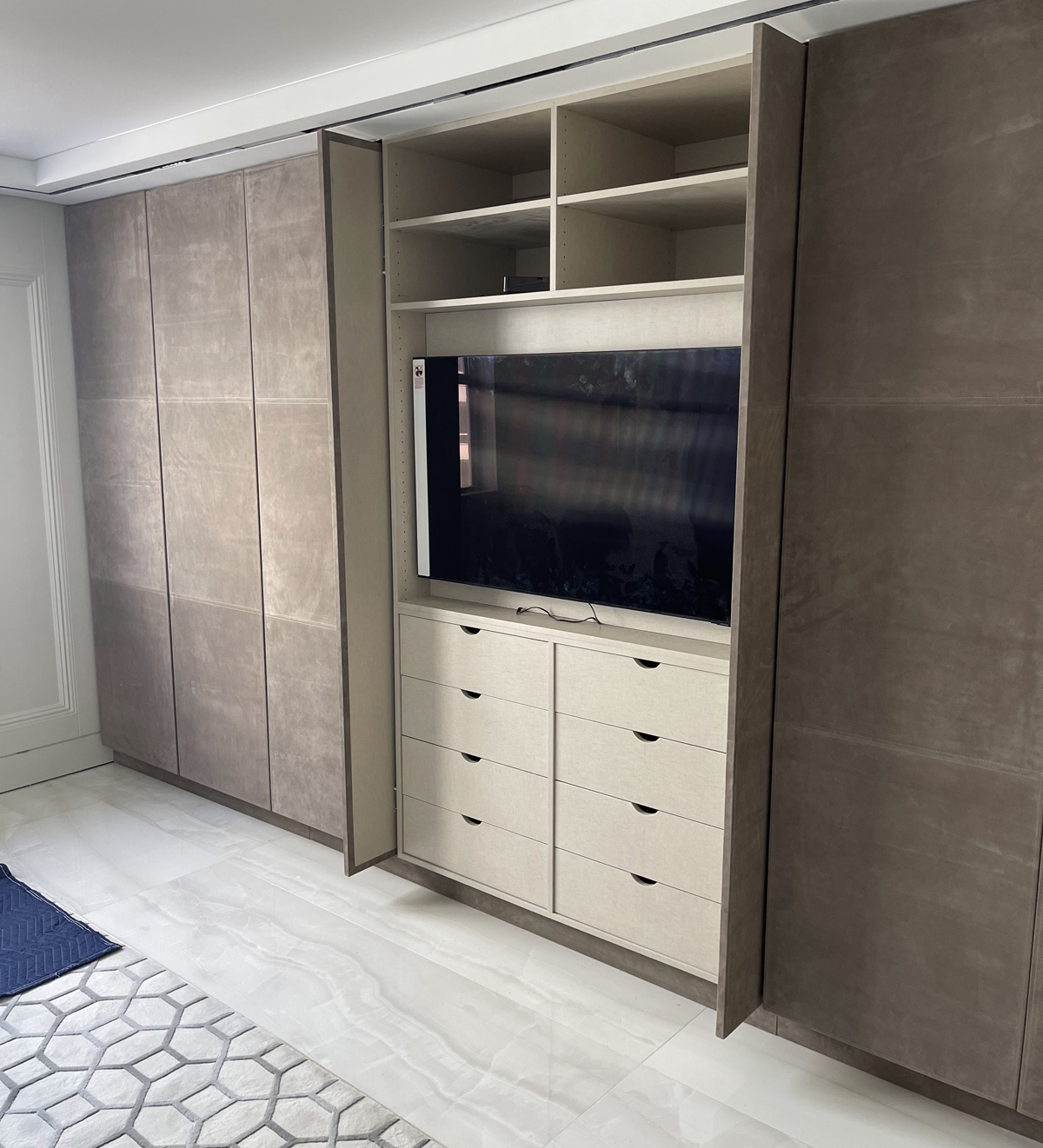 Morantz Custom Cabinetry Inc., Lauderdale Lakes, FL —  The custom residential cabinetry firm recently expanded its product options by sourcing "new and innovative materials such as EcoDomo leather sheets and metals, and a wider range of TFL sheets to attract a wider clientele and to keep our builders and designers interested and excited," said  Harold Morantz, president.
"We also redid our website with newer projects and reached out to a more focused wealthy clientele who appreciate quality. We then sent out weekly photos of projects in production to our clients and designers to keep them excited as projects of complete homes can take a long time," he added. The constant communication, he said, also increases everyone's confidence in the process.
The strategy is working, Morantz said, with sales projections for 2023 and 2024 considered "excellent."
More Service Specialists
American Woodwork Inc., Peachtree City, GA
Sales at the architectural millwork and commercial casework firm grew 28.0%. "We focused on building trust, delivering quality, embracing innovation, and prioritizing customer satisfaction," said CEO Frankie Jordan. "Our skilled professionals and craftsmen worked diligently to ensure that each project was completed with precision, care, and attention to detail. This dedication to quality set us apart and contributed to our overall success." Also, he added, "By staying ahead of industry trends and implementing innovative solutions, we were able to exceed our clients' expectations and provide them with the best possible outcomes."
Fenton Jagan LLC, Hempstead, NY
Fenton, Jagarnauth, president, credits "customer service first, quality second and a turnaround time of less than seven days" for the company's whopping 106.5% sales growth; projections are also good. "Notably, all previous sales were done without any online presence." The firm specializes in closets, and will soon add casegoods and other laminated products.
Hardwood Floors of Hillsboro LLC, Hillsboro, WI
"We are a smaller business that does customer service and quality extremely well. We also pay great attention to detail," said Salena Ball, co-owner of the wood flooring company. Sales rose 6.5% in 2022, and 2023 and 2024 also look good.
Mark Hall Cabinetry, Columbia, MO
"We work hand-in-hand with the contractor and homeowner," said Stephanie Hall, owner/designer. "We pride ourselves on offering full customizations and we work with the customer to achieve the vision they have." Sales rose 15.8%, with 2023 projections also "excellent." The custom cabinetmaker recently added a Biesse CNC router and Felder shaper to the shop, as well as technology to make its own pigments.
SEI, Fredericksburg, VA
Dave Schiller, sales, credits SEI's design-build process and service, and "acting quickly to customers' requests," for the cabinetry, closets, built-ins and interior carpentry firm's 21.9% sales growth. 2023 sales are also projected to be good.
Saint Louis Closet Co., St. Louis, MO
"By offering 100% customer satisfaction upon installation, we have become a market leader in the St. Louis marketplace.  Also by being the only woman-owned, locally-owned business we've been able to service the needs of our community and the desires of clients to shop small businesses," said Jennifer Williams, president. Sales at the closet and organizational systems firm rose 11.4%, with 2023 and 2024 also projected to be good. Aiding production is a new Homag Sawteq panel saw and two Ritter line-boring machines.
Rustic 101, Encinitas, CA
A philosophy of "customer full satisfaction" has helped the custom cabinet, door and architectural firm  achieve 10.4% sales growth, and its highest sales in 25 years, said James Adame, owner and artist.
Craftsman Specialty Products, Delta, BC
"Flexibility and speed to market are key differences that made 2022 successful," said Richard Wilson, president. Sales rose 3.7% for the cabinet component manufacturer, and projections for 2023 and 2024 are very good. "More customers with difficult problems to solve meant more solutions to bring to the market." A new edgebander, dovetailer, drawer clamp, end drilling machine and notcher also aided production.
Heritage Custom Woodcrafters, Pulaski, TN
Sales at the residential cabinetry and built-ins manufacturer grew 5.3%, with 2023 projections called "excellent." "By having established a solid customer base and contractor relationships, it allowed us to continue providing the quality products that people in the region expect from us. And adding an employee enabled us to get our product out the door when the customer needed it," said Brian Mast, partner.
Northshore Woodworks Inc., Northfield, IL
Customer service, including "staying on top of the client's needs and schedules to the best of our ability," helped spur 20.8% sales growth at the custom cabinetry firm, said Henry Seul, president. 2023 and 2024 sales also look good. Recent investments in a sliding table saw and moulder have helped aid production.
Roth Wood Products, San Jose, CA
"We pride ourselves on our great customer service. Clients know they will get the high quality product they are used to and that we stand behind our work. We will make sure the end product is what the client wants and expects," said Kristen Roth Kolstad, president. Sales at the custom cabinet firm grew 4.4%, with 2023 also projected to be good.
Brave Custom Woodworking, Manassas, VA
At the custom millwork shop, "We continue to make the customer our number one priority," said Jesse Cline, owner. The strategy is working, as 2022 sales rose 5.3%, and 2023 and 2024 are also looking good. The shop specializes in residential and commercial cabinetry and built-ins for every room.
Extreme Wood Works of South Florida Inc., Miami, FL
"Rapid reactivity with clients via email and over the phone, [providing] quality and detailed work," spurred sales a whopping 122.2%, with 2023 and 2024 projections also good, said Martha Hernandez, owner. The firm makes custom residential closets, cabinetry, and built-ins, plus commercial displays and fixtures.
L.L. Johnson Lumber Mfg. Co., Charlotte, MI
"Our employees are knowledgeable in what we provide, giving customers the satisfaction that we will steer them in the right direction and provide a quality product," said Connor Johnson, controller. Sales for the wood and panel machinist and lumber provider grew 8.5%, with future projections also good. A glue wheel was bought in 2022, with a planer/sander planned for this year.
Read more 2023 WOOD 100: Strategies for Success
Have something to say? Share your thoughts with us in the comments below.