17 steps to enhance productivity: WOOD 100 Strategies for Success
October 11, 2023 | 11:29 am CDT
Investments in process improvements, lean manufacturing, technology, and training are helping these wood products manufacturers increase production while improving quality and efficiency. What follows are some of the strategies put in place by the 2023 WOOD 100 class, which includes cabinet and casework manufacturers, closet and home organization providers, residential and office furniture producers, architectural woodworkers, retail fixture manufacturers, wood component manufacturers, and more.
Now in its 34th year, the WOOD 100: Strategies for Success highlights the innovative as well as tried-and-true initiatives put in place by 100 North American wood products manufacturers to grow their businesses. Here's what some of them had to share about the enhancements made to improve the production process: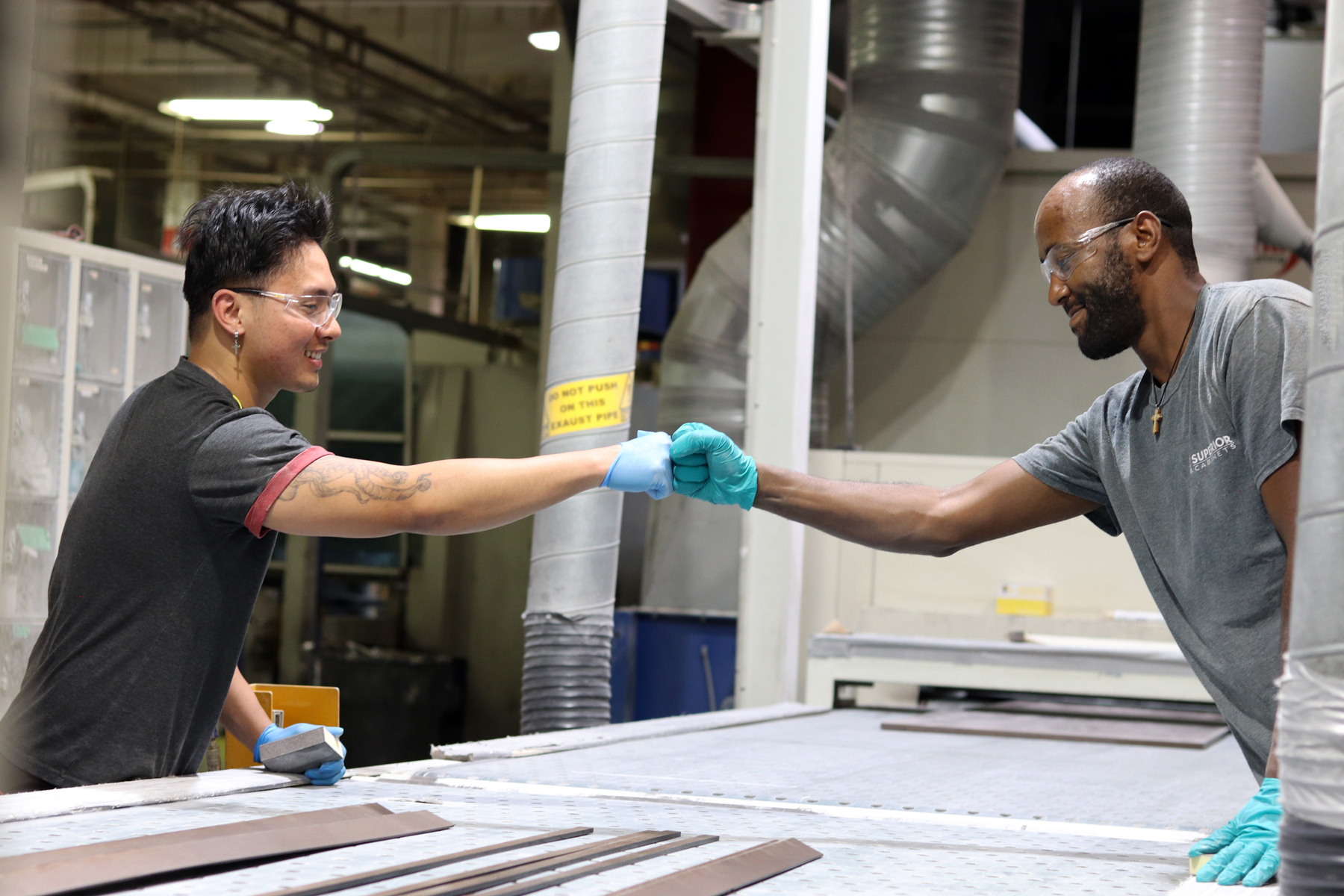 Superior Cabinets, Saskatoon, SK —  Sales for the semi-custom cabinet manufacturer rose 20.2%, and projections for 2023 and 2024 also are good. "For us, it's been a return to basics, with a heavy focus on customer service, and all divisions aligned to delivering complete and on time," said Jack Laninga, executive vice president. 
Superior sells through retail stores and a network of over 250 dealers in Canada and the United States. Along with the addition of a 61,000-square-foot building, investments in technology have enhanced production, including two new edgebanders, a dovetail workcell/machinery, overhead router and flatline finishing system.
"With the benefits of a stable supply chain, we can now put a heavier focus on the development of new products; while painted goods remain strong, prefinished products are gaining in popularity in both the entry-level and luxury markets."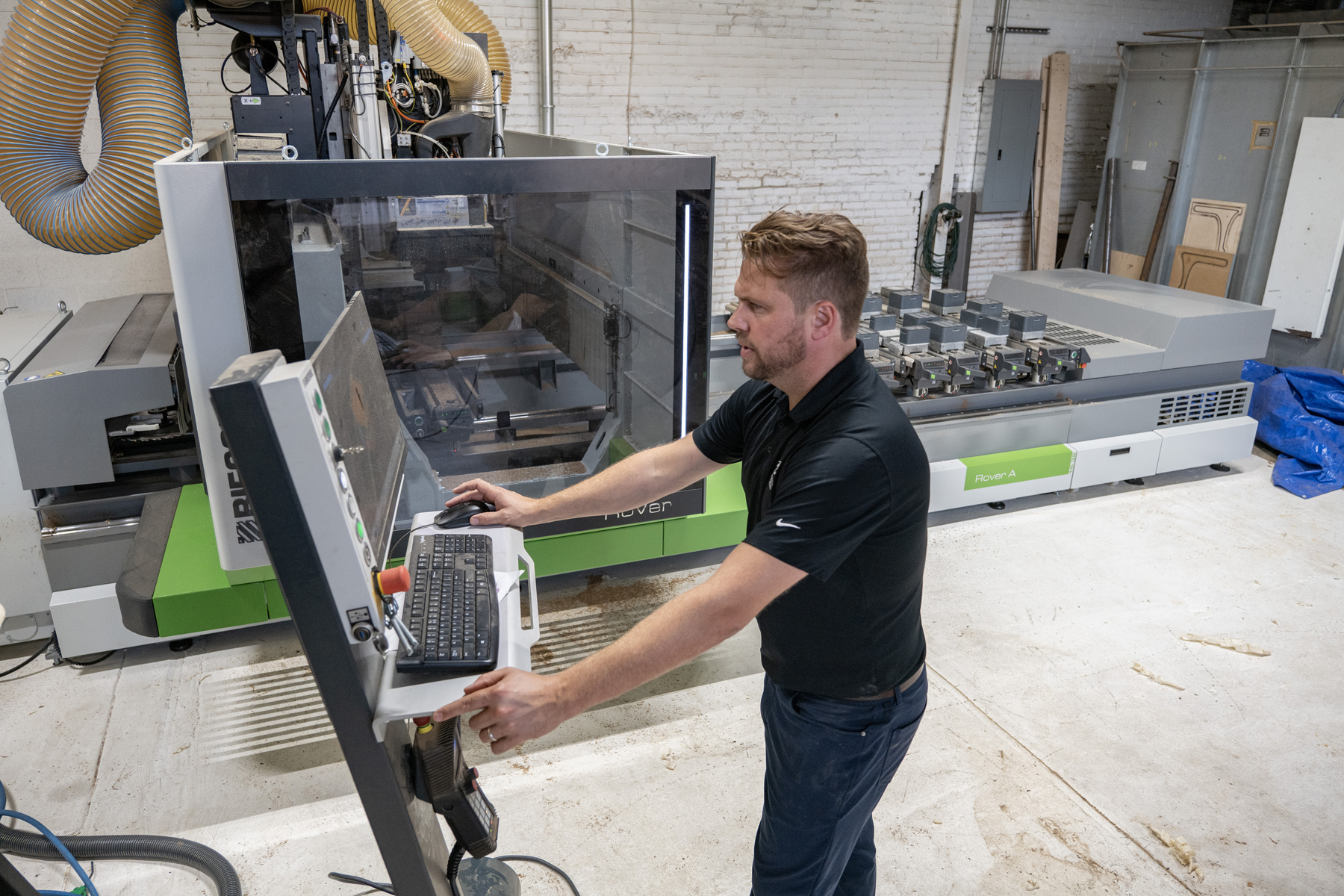 Goebel & Co. Furniture, St. Louis, MO —  Emerging from COVID with lucrative projects catering to the ultra wealthy, the custom solid wood furniture maker sought to expand. It refocused a portion of the company on high volume through in-house CNC manufacturing, along with the elimination of subcontractors. The strategy proved successful: 2022 sales grew 29.7%, with 2023 and 2024 projections also good.
"We added our in-house automated manufacturing department with all of the peripheral machinery, dust, collectors, computers, and electrical upgrades," said Martin Goebel, president. Among the purchases was a 5-axis  Biesse Rover A, now the nucleus of the shop floor. High-intensity LED light and other shop improvements were also made.
"Everything is about precision at the volume, bringing unparalleled quality at middle-class attainable prices."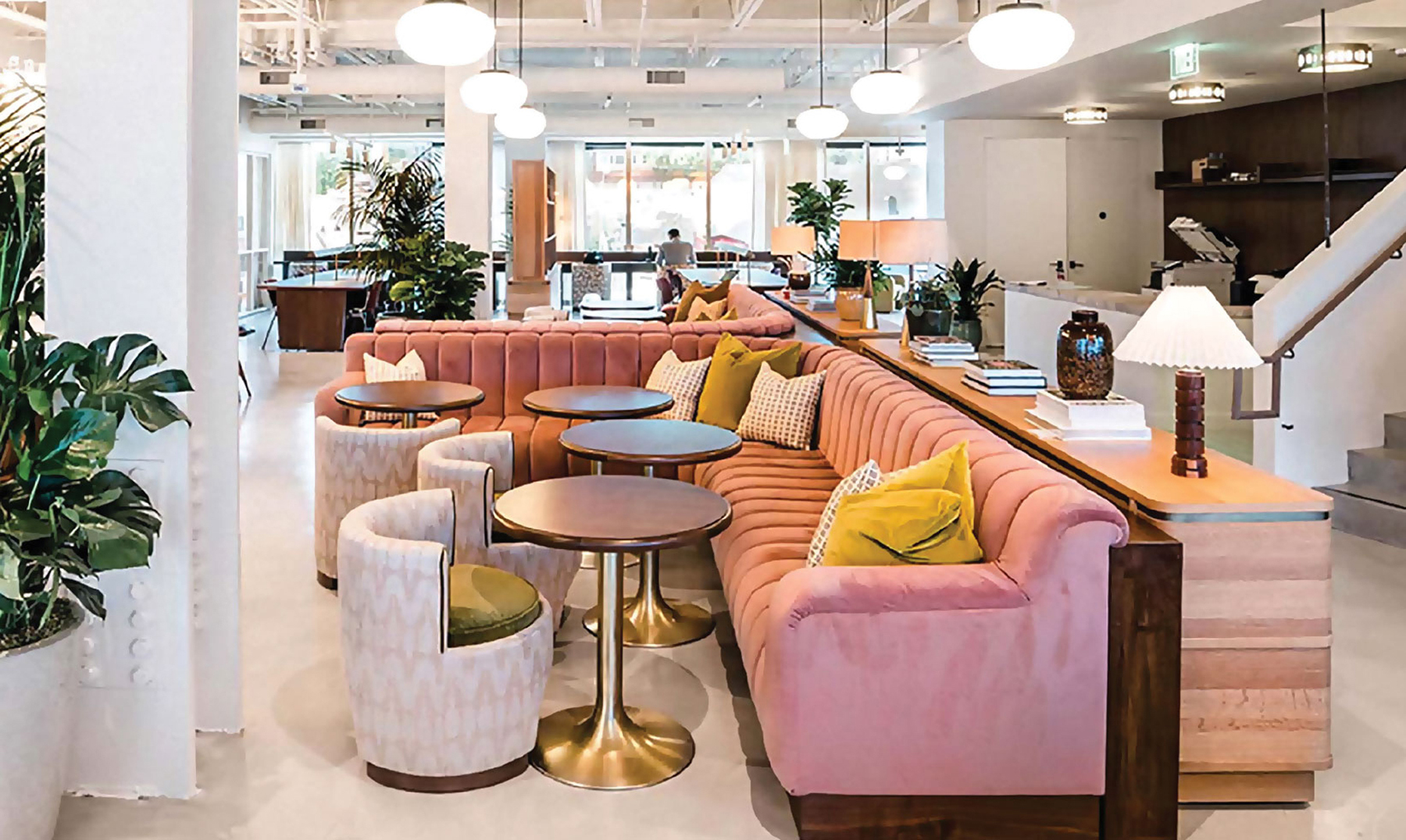 RFP Design Group Inc., Mississauga, ON —  Sales for the millwork, fixture and furniture maker grew significantly – and it's not done yet. "Over the past two years, our company has experienced an exceptional growth rate of 140%, a remarkable achievement that can be attributed to our strategic focus on two pivotal factors: the continuous improvement of employee skills and the integration of state-of-the-art equipment into our operations," said Andrew Moretti, president.
"Recognizing that our employees are at the core of our success, we placed a strong emphasis on enhancing their skills and expertise," through comprehensive training programs, workshops, and professional development opportunities. Investments and integration of new technology, including a 5-axis CNC router and robotic sanding, "led to increased efficiency, precision, and output capacity."
More Top Producers
Apple Blossom Woodworks, Peoria, AZ
Sales for the custom furniture maker grew 31.2%, with projections for 2023 and 2024 also very good. "In a year when demand across the furniture making industry was high we believed that we needed to narrow the lead time necessary for us to make most custom items. In order to move the needle we purchased two large pieces of machinery and increased the size of our staff," said Philip Glassmeyer, owner. Along with the recently purchased Felder Format sliding table saw and a double surface jointer/planer from Cantek, a glue rack is planned for 2023.
Inspiration Home, Sevierville, TN
Sales at the full line storage system manufacturer grew 63.2%, with future projections also very good. "[Inspiration Home] made  great changes in the infrastructure of the company which allowed us to become more productive and increase production without increasing our labor force," said David Tinker, owner. Also aiding production were recent purchases of a drill and dowel machine and an edgebander upgrade.
Creative Woodworks, Sugarcreek, OH
"We added high production CNC equipment to accommodate very short lead times, as short as one or two days," said  David Yoder, owner. Recent investments at the cabinet components firm include a Stefani edgebander with an edge automation conveyor and an Omal peanut insertion machine. Sales grew 10.6% in 2022, with future projections also good.
Koetter Woodworking Inc., Borden, IN
President Jerry Koetter credits "a combination of customer service, employee skills and increased productivity," for helping the architectural millwork, cabinetry and furniture firm achieve 15.9% growth in 2022, with future projections also good.  "[We] continued investments in employee training as well as investing in new manufacturing technologies," he said. Recent equipment purchases include Weinig Conturex CNC processing centers, KVAL door hanging equipment, and material handling machinery from Koch. A Giardina finishing system is also planned.
Valley Custom Door, De Pere, WI
Owner Steve Mashl credits increased productivity along with "a focus on serving our core customer base and maintaining our high quality standards for our products" for spurring the cabinetry components firm's 6.2% sales growth. Along with a planned investment to expand the facility, the company recently purchased an Omga miter saw for applied moulding applications, a Bacci miter door machine, Costa planer/sander, software and finishing equipment to aid production.
Anton Cabinetry, Arlington, TX
"At Anton we continue to work on our lean construction processes and clarifying standard works for all departments. This has led to less rework and better workflow," said John Anton, president of the commercial architectural millwork firm. Sales grew 43.1%,, and are projected to be excellent in 2023 and 2024, with planned upgrades being made in software, sanding and doweling equipment.
JEM Wood Works LLC, Covington, LA
Owner Joseph Martorana credits group prayer, the purchase of a CNC machine and lean manufacturing when possible for helping the company achieve success. "The results are less stress, we're more organized, more productive, and more creative." Sales grew 50.0%  at the manufacturer of lightweight furniture for workboats, with future projections also good.
Diamond CNC, Nanticoke, ON
The cabinet manufacturer credits automation and continuous improvement  with helping spur its 7.2% sales growth. Projections for 2023 and 2024 are also good, said Mike Clare, CFO. Aiding production has been a recently acquired CNC beam saw, edgebander and grinder, with sanding technology also on tap for 2023.
Ovation Cabinetry, Salina, KS
Along with lean manufacturing, Joe Lorentz, senior management, credits the cabinet manufacturer's employees for its success. "We have an excellent team that is extremely loyal to Ovation. During the pandemic everyone stepped up and took on more than their normal role would be.  We  are grateful for each other."
Lewis Cabinet Specialties, Tremonton, UT
Sales at the cabinetry components manufacturer grew 14.4% in 2022. "We focused on internal efficiencies and getting rid of the 'waste' time in our production lines to produce more without having to add more labor," said Jardee Sandall, VP Sales & Marketing. "We also purchased a handful of new machines that came with increased efficiencies naturally, as the machines they replaced were old." Recent purchases include a gang ripsaw, moulder, nested-base CNC router, and a saw.
My Door Factory, St. Thomas, ON
"Our company has always focused on continuous improvement.  And in 2022, we reached a point with new technology and processes that dramatically transformed our productivity. The robotic and automated solutions [Cosmo robotic sander and Ultimate edge sander from Stolbek Machines] we implemented reduced the labor hours needed to manufacture [cabinet] doors as well as increased the consistency and quality of our door manufacturing," said Ryan Tabone, Business Development manager. "Workers are happier they are now able to use robotic solutions that reduce the physical strain of manual sanding." 
Top Drawer Components, Apache Junction, AZ
Sales at the dovetail drawer and cabinet components maker rose 90.2%,, with future projections also good. The firm increased the efficiency of its present production systems and added more employees, said Michael DeLaney, sales account manager.
Wood Master Guild Inc., Pompano Beach, FL
Sales rose 21.1% for custom woodworking shop, and projections are also good for 2023 and 2024. Along with new technology, including an edgebander, co-owner Giuseppe Van Oordt credits the craftsmen's skills for the success.
Foggy Bottom Woodworks, Muscoda, WI
"Our focus on customer service and increased efficiency helped us to increase throughput," said Rick Tisdale, owner. Sales at the cabinetry and millwork manufacturer grew 47.1%, with projections for 2023 and 2024 also good.
Read more 2023 WOOD 100: Strategies for Success
Read the FDMC October issue online
Have something to say? Share your thoughts with us in the comments below.