44 business plans for growth: WOOD 100 Strategies for Success
October 11, 2023 | 10:11 am CDT
Creative problem solving, improved corporate communications, expansions, acquisitions, employee investments and effective supply chain management are just a few of the ways these WOOD 100 firms have grown sales and improved business. What follows are some of the strategies put in place by the 2023 WOOD 100 class, which includes cabinet and casework manufacturers, closet and home organization providers, residential and office furniture producers, architectural woodworkers, store fixture manufacturers, wood component manufacturers, and more.
Now in its 34th year, the WOOD 100: Strategies for Success highlights the innovative as well as tried-and-true initiatives put in place by 100 North American wood products manufacturers to grow their businesses. Here's what some of them had to say about their business strategies: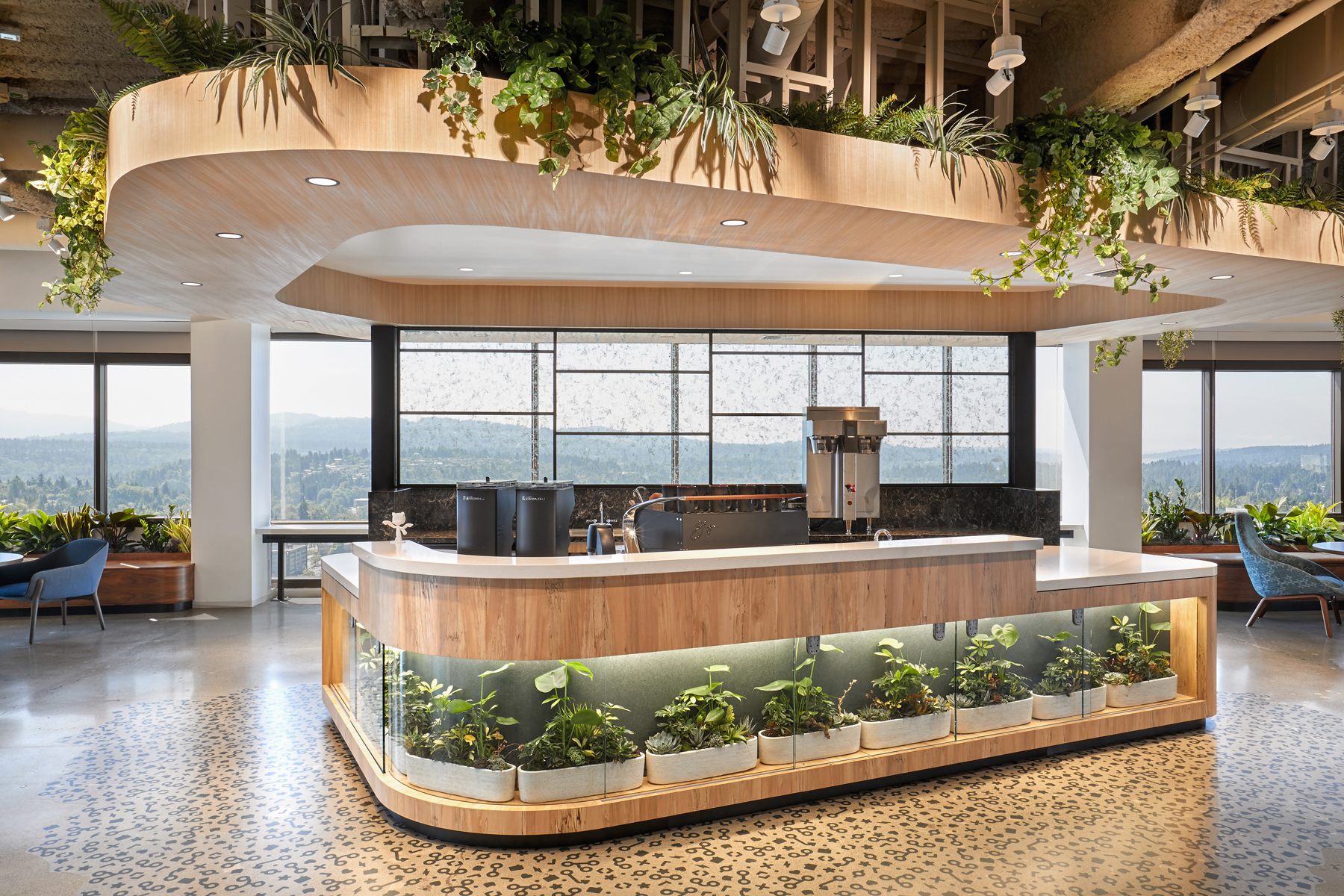 Northwest Woodworks Inc., Woodinville, WA —  Excellent customer service and creativity helped spur an 11.5% sales growth in 2022, for the manufacturer of custom casework and architectural millwork for commercial projects.
"Lots of pent-up demand and material shortages coming out of the pandemic required some pretty creative problem solving to meet schedules," said Tim Hare, principal. "We greatly increased our communication on schedule expectations with our customers to include lead times and alternatives, to keep projects on time and on budget."
Projections for 2023 and 2024 are also very positive. Investments in new equipment, including a Holz-Her edgebander, have aided production at the 24,000-square-foot facility, where CNC technology, bar-coding, and systems software are utilized.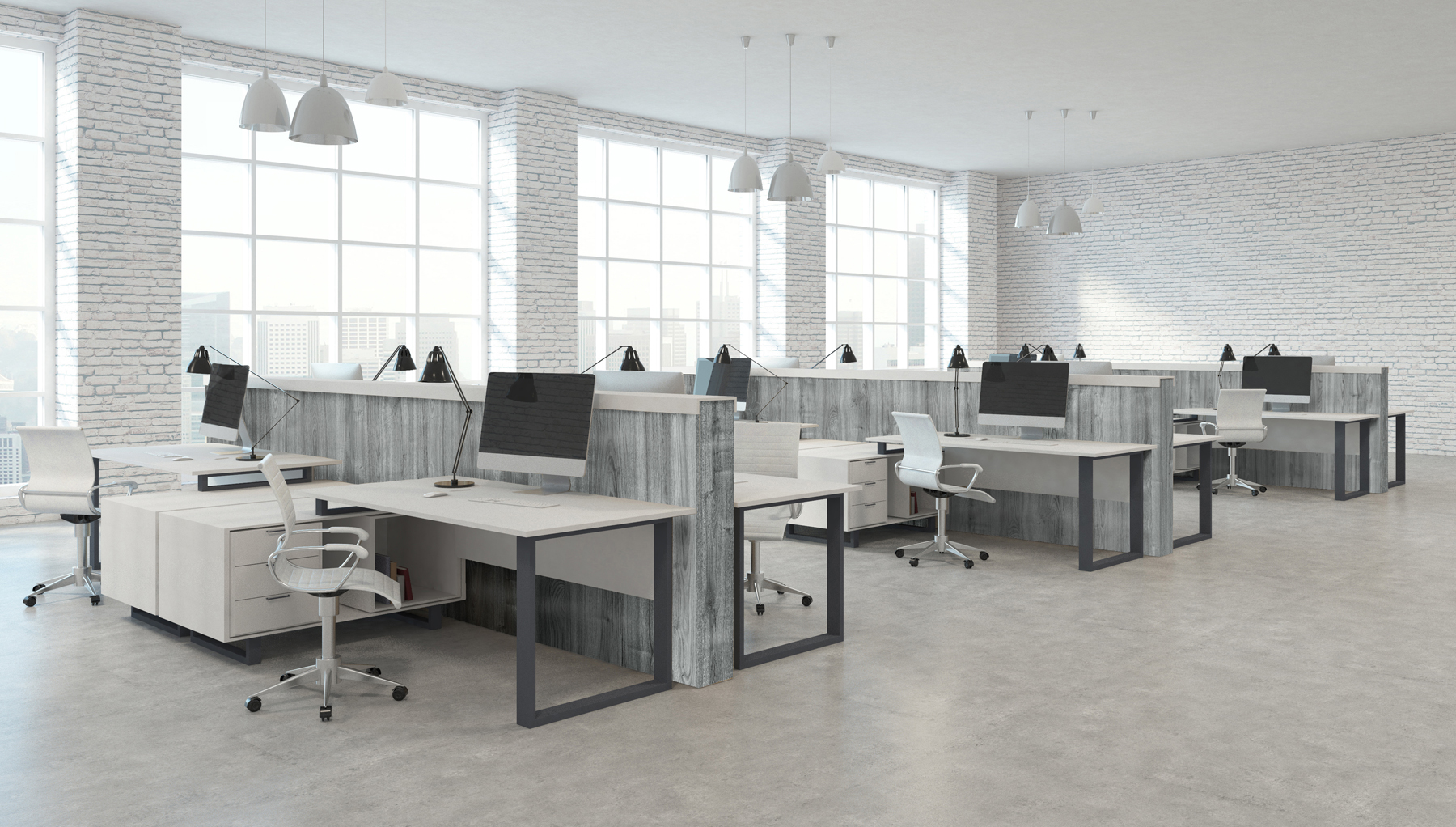 Panel Processing, Inc., Alpena, MI —  The panel processing giant and commercial caseworks manufacturer controlled costs and focused on reduced delivery times, resulting in a 10.1% rise in sales.
"Researching new supply chains [helped] reduce gaps in the availability of raw materials in supply channels," said Stacy LaFleche,  national Marketing manager. Planned purchases of a CNC router and edgebander, will also aid production.
Employee-owned, the firm fabricates panels and components to customer specifications. Products include: raw, laminated, painted, and coated board;  RTA furniture; displays; and fixtures. "We provide products and services for a vast array of markets, including retail, hospitality, office and education, healthcare, furniture, flooring, kitchen and bath, toy and game, financial institutions, storage and home organization, and cannabis dispensaries."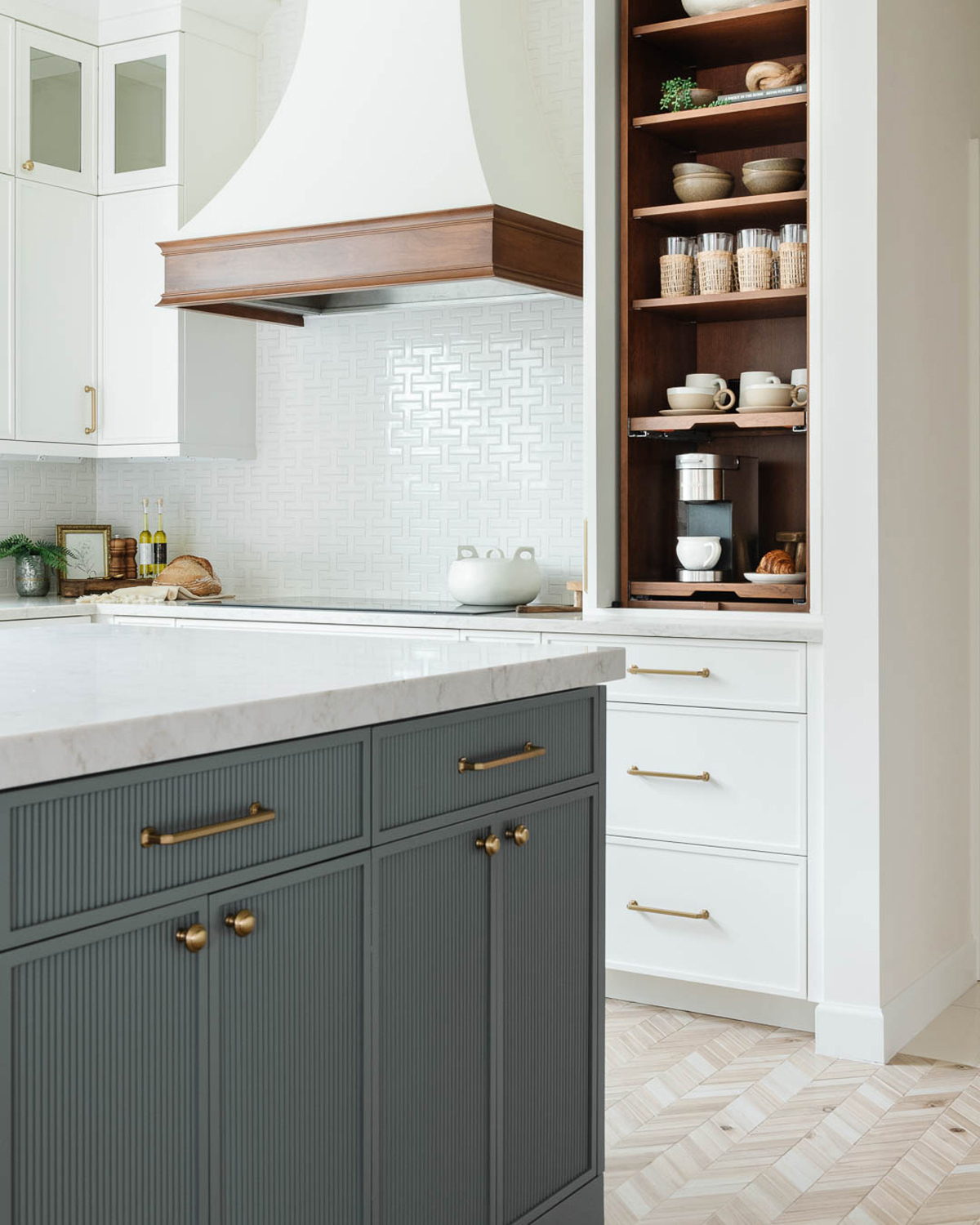 Schlabach Wood Design, Baltic, OH —  "Following a uniform pricing system allowed us to learn our true cost and price our products correctly. Also, we began to understand the value that our service throughout the home building and remodeling process adds for our customers," said Michael Schlabach, CEO.  The strategy has been a success; sales rose 23.2% and projections are also very good.
The custom cabinetry firm also improved its production process, adding a walk-through finish booth with side ventilation "which makes our sprayer more efficient and reduces dust in the finish, leading to higher quality," and an AC and  fire suppression system. "We [also] finished upgrading all table saws to Saw Stop in order to create a safer work environment."
Plans call to purchase an SCM Omal HMT3100 CNC, which will bring all door construction in-house after 30 years of outsourcing, Schlabach said. Solar panels and a plant expansion are also underway.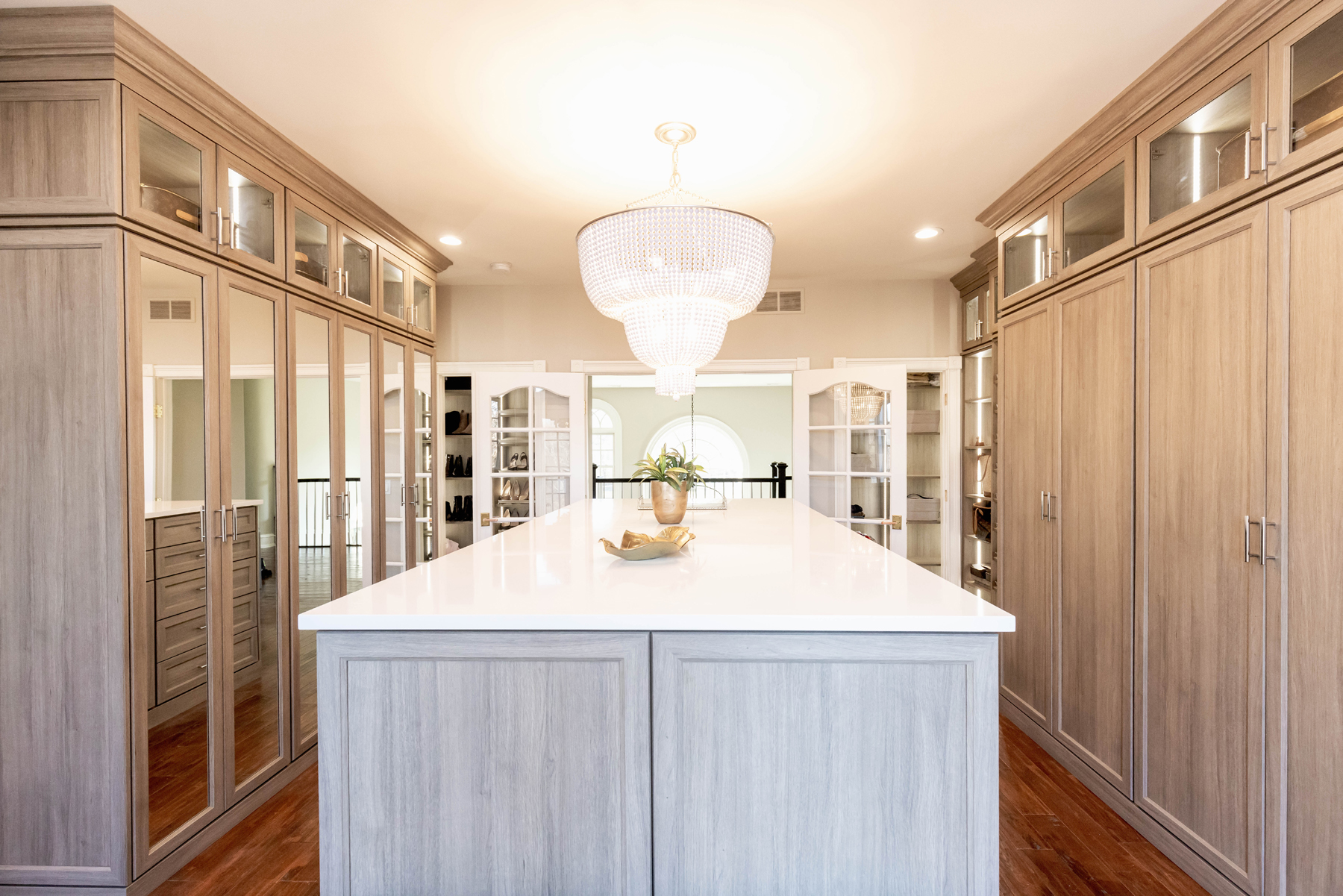 Diplomat Closet Design, Downingtown, PA —  Sales rose 20.1%, with 2023 and 2024 sales also projected to be excellent.  The company designs, manufactures and builds  custom closets, home offices, garages, entertainment centers and kitchens.
"We have great employees and full transparency with our numbers.  They know what their goals are and the overall vision and direction of the company. We streamlined processes and pushed our employees rather than making new hires," said Ryan Lindstadt, president. 
"The leadership team was involved in an acquisition to expand the wholesale side of the business, so most of the day-to-day was handled by our wonderful employees. They each stepped up and made it happen without a glitch.  It wasn't an easy process, but one that elevated  each of them into individual leaders and helped hold each other accountable in order to get through  a busy time."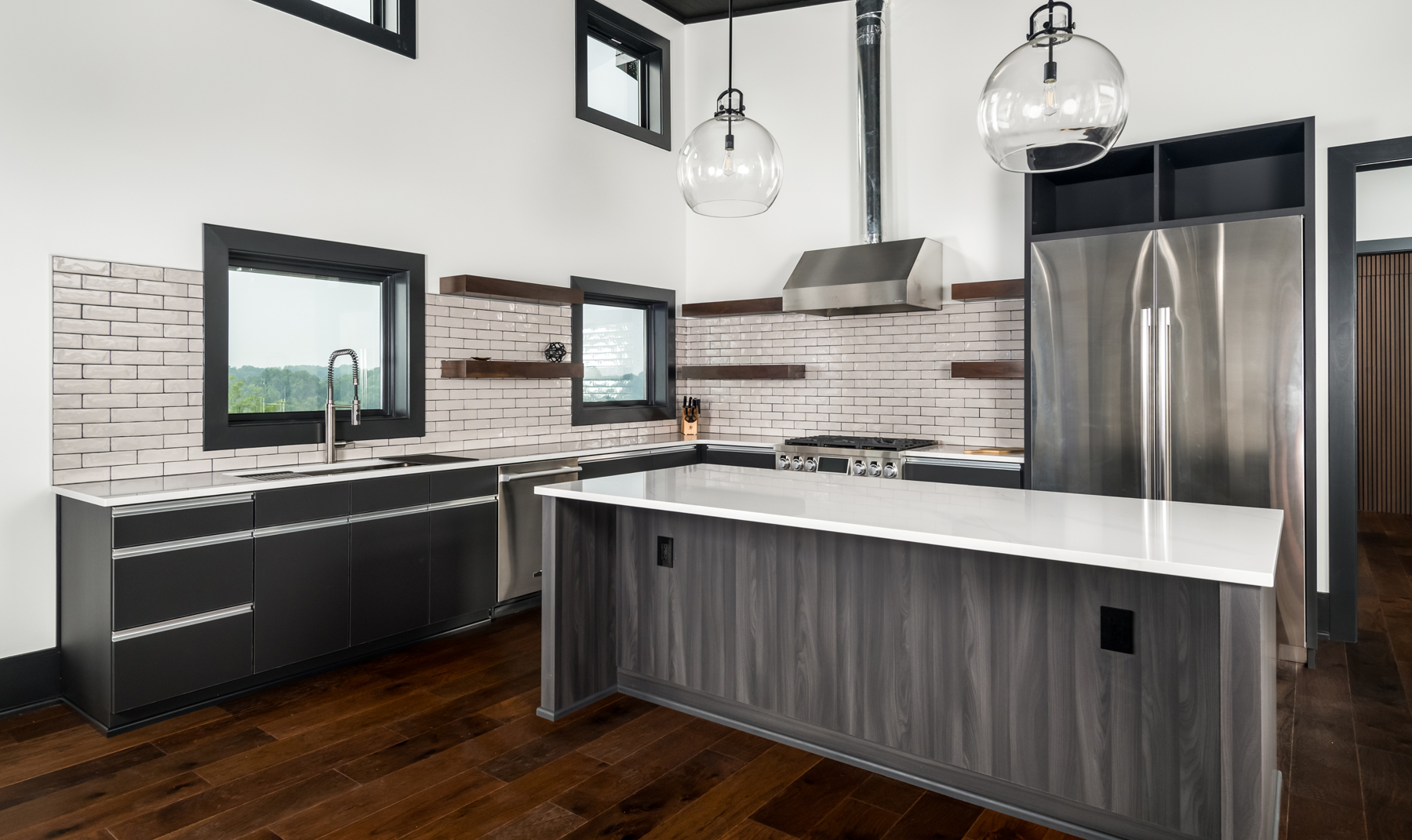 Custom Creations Inc., Nicholasville, KY —  Sales are cooking for the commercial casework and custom residential cabinetry manufacturer, with projections for 2023 and 2024 also looking good, said Brad Blunt, president.
"We implemented a sales and marketing plan to increase our customer base along with investment in tools, equipment, and staff training," he added.
The company recently invested in material handling equipment to aid the production process. The 14,000-square-foot facility also has in place CNC routers, a commercial spray booth and an edgebander, along with other standard machinery.
"As a company committed to exceeding our customer's expectations daily, we continue to implement strategies for future growth and development."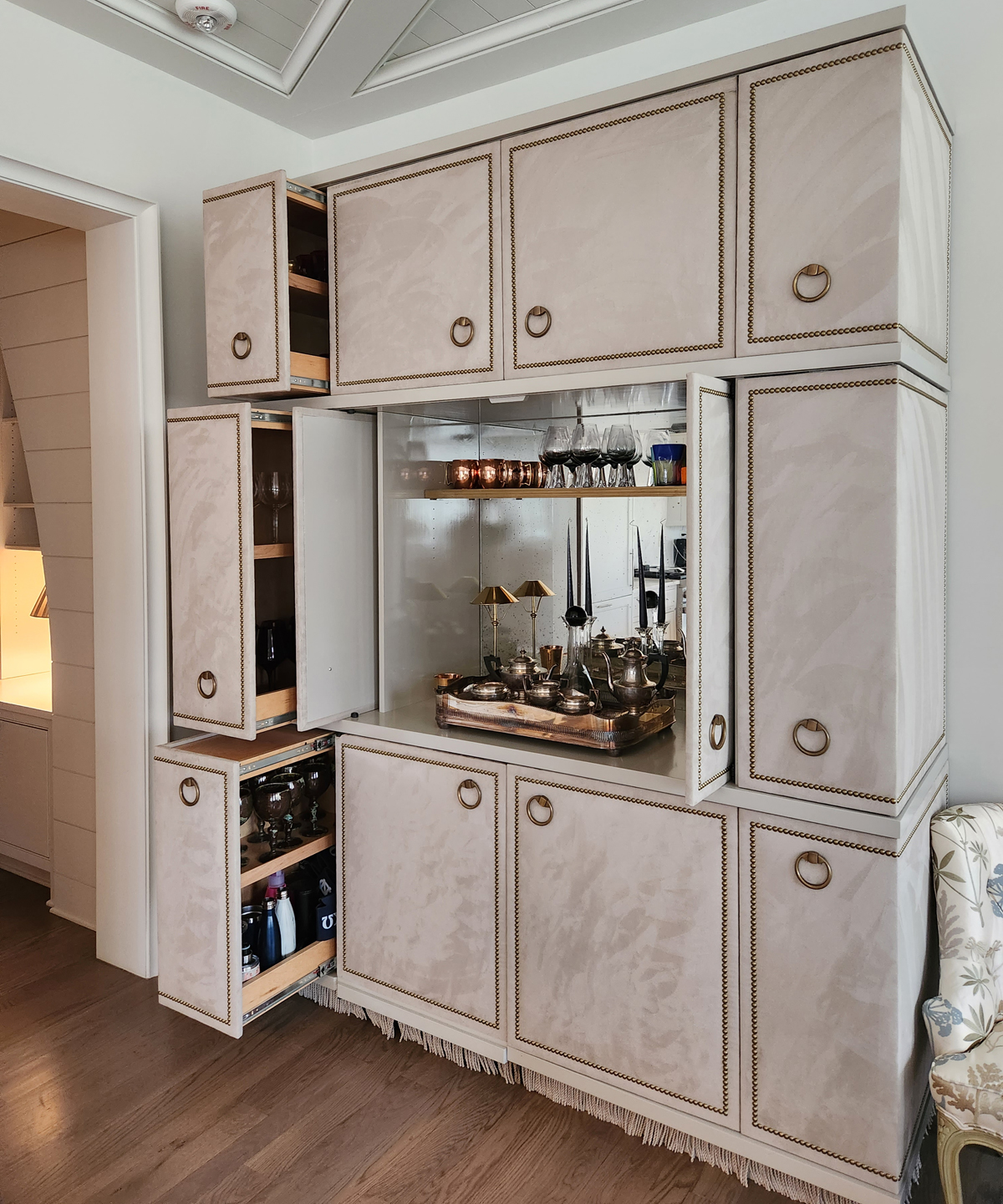 Bill Truitt Woodworks, Charlotte, NC —  Sales for the luxury custom cabinet manufacturer rose 38.5% in 2022, with projections for 2023 and beyond also "excellent," said Roger Harry, CEO.
Harry credits the skills of the employees for the success. The company worked on a system of scheduling to increase production with maintaining quality control and "developed training programs to teach younger and newer employees the trade," he said. "[We also] renewed our focus on social media to showcase our highly skilled team's work."
Aiding the production process are newly acquired equipment including a CNC machine, straight line saw and a SawStop. Planned purchases in 2023 include a moulder, TigerStop and additional finishing equipment.
"A typical project for us is a kitchen or closet but we do a variety of cabinetry," he added.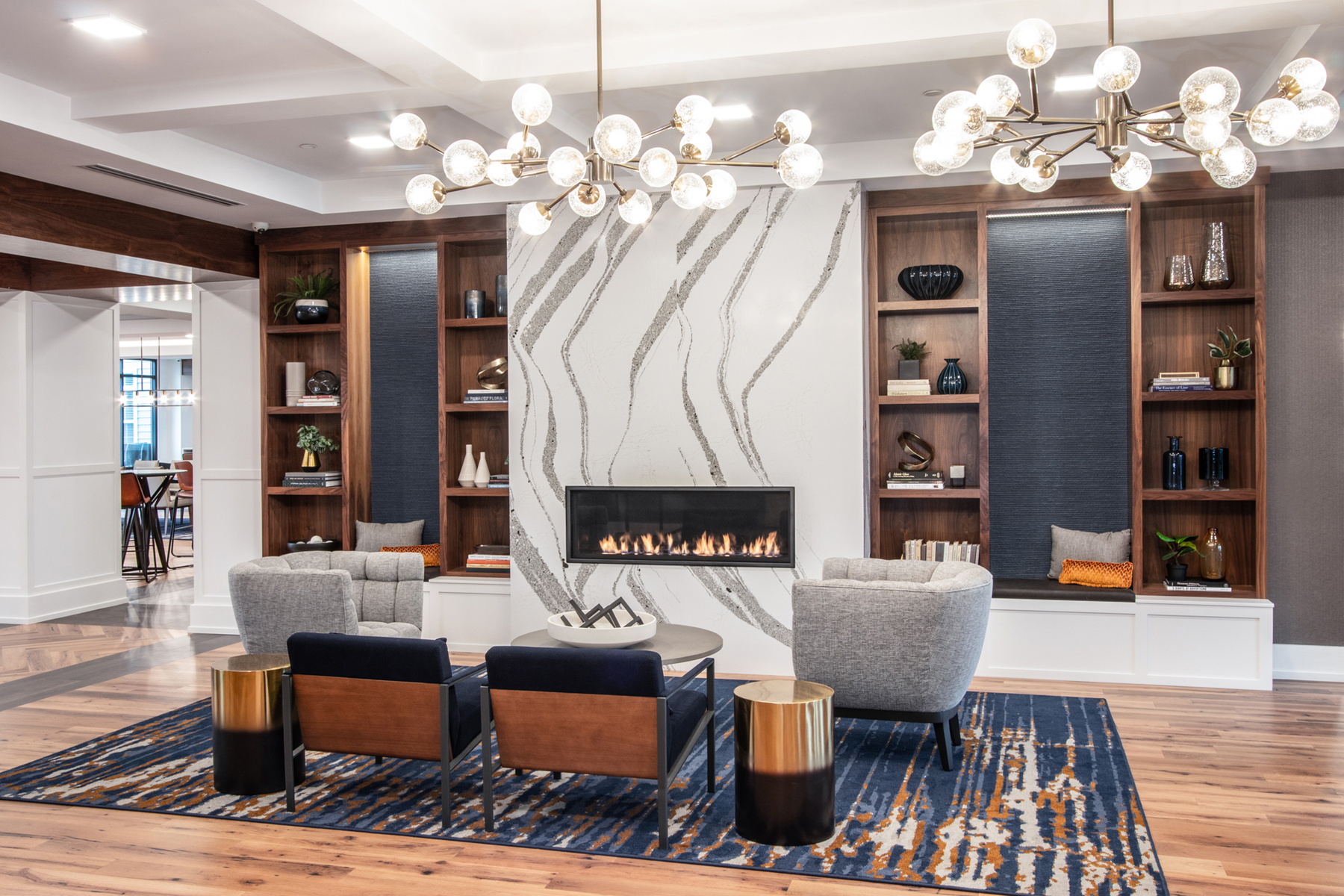 Seven Trees Woodworking, New Holland, PA —  Owner Jarin Smoker credits his employees with the architectural millwork and cabinetry firm's success. Sales rose 23.0% in 2022, with projections for 2023 and 2024 also "excellent."
"In 2020-21 Seven Trees moved into a larger building, tripling our square footage and more than doubling our employee count. This strained our cash flow and profitability considerably," Smoker noted.
"In 2022 we started to improve our efficiency and profitability by utilizing our incredible pool of talented employees, focusing on areas that needed to be improved and working on projects that fit our vision and type of work."  The types of projects include residences, restaurants, hotel public spaces, office buildings, custom doors, and custom private-label furniture.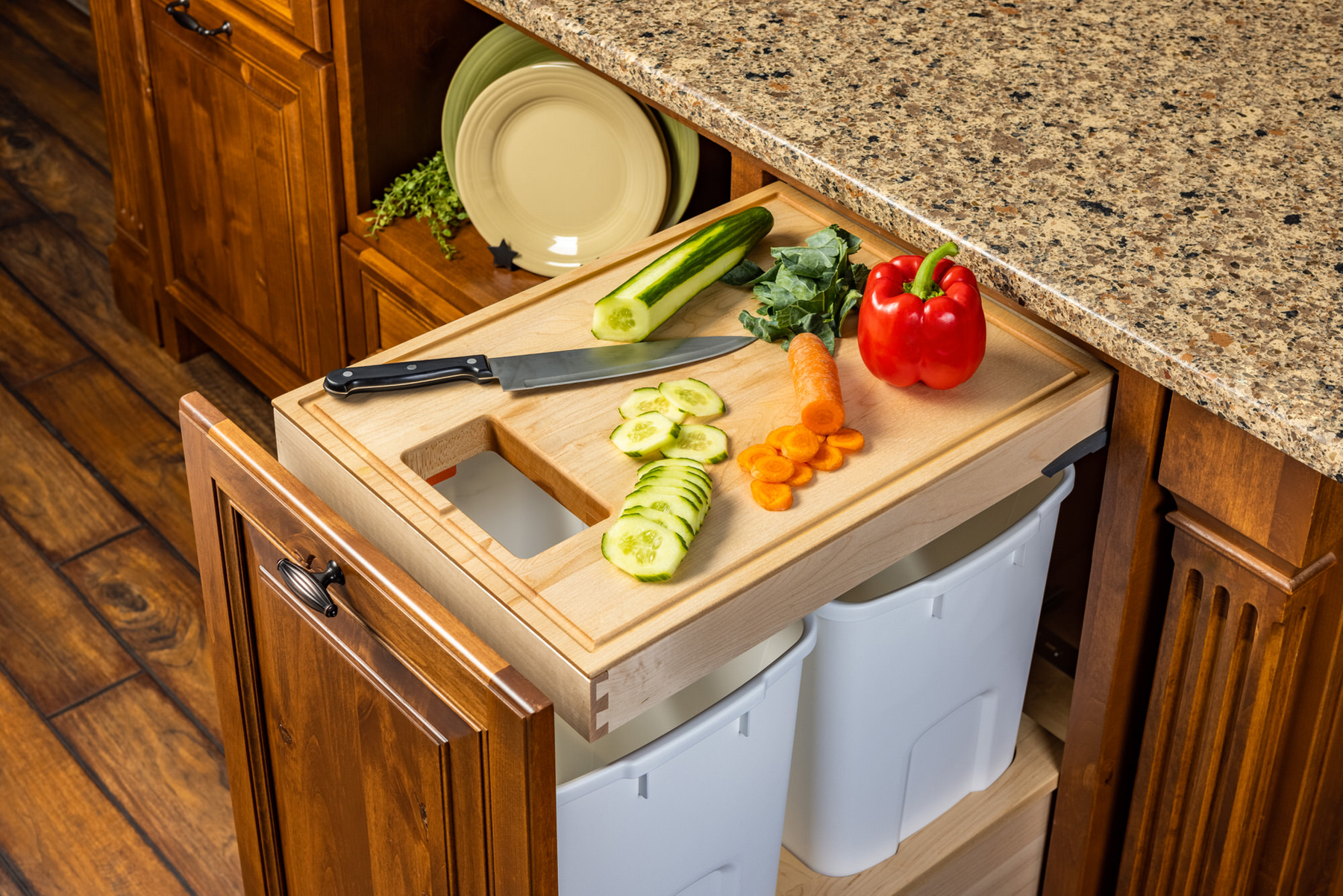 Century Components, Sugarcreek, OH —  "Our success can be attributed to a couple of basic tenets. By concentrating on sourcing materials locally as much as possible and having a stable, highly skilled workforce we have been able to attract new business and more deeply penetrate our current customer base," said Jeff Miller, president of the kitchen accessories/components firm. Sales rose 25.0%.
The company also maintained "the same excellent customer service that we provided to our customers during the supply chain issues that plagued most companies in 2021 and before," and has held to a two-week lead time and 99% fill rate.
"Last year was our biggest year ever and it allowed us to move from our 35,000 square-foot facility to a 75,000 square-foot building in June of this year. We are poised for even more growth in the coming years," Miller said.
More Master Plans
Cosmo Cabinets, Eatonton, GA
Four factors helped spur the cabinet firm's 45.2% sales growth, with projections for 2023 and 2024 also very good. "1. Hiring the right team. 2. Increasing capacity through investing in new technology and equipment. 3. The adaptability towards changes and trends. 4. Establishing the company culture and ingraining that into every single person in the team," said Umaesh Khaitan, CEO.  The manufacturer of cabinets for multi-family, senior living, and affordable housing projects recently purchased a panel saw, multi-head drilling machine, feed-through drilling machine, chop saw and edgebander to enhance production.
Wisconsin Built, Deerfield, WI
Sales grew 18.2% and projections for 2023 and 2024 are also good for the architectural woodwork and retail store fixtures manufacturer, whose products are found in restaurant interiors, retail stores, department stores, and healthcare facilities. "Our diverse markets  allow for  a sustainable  customer base and growth in focused areas," said Dan Petersen, CEO. Recent investments in an automatic case clamp and two-sided dowel inserter are also aiding production.
NCI Wood Designs Inc., Miami, FL
The custom cabinetry, closets and wall paneling producer credits employee skills and attention to detail with helping the company's sales grow 11.1%, said Christian Acevedo, president. Along with a CNC router and dust collection system, the company also invested in an edgebander to enhance its capabilities.
Metropolitan Cabinets & Countertops, Norwood, MA
"Through our high-quality products, competitive pricing and reasonable lead times we were able to successfully close sales," said Stuart Elfland, president. "Our reputation locally, combined with  strong referrals, has allowed us to do limited advertising while consistently bringing in new business." Sales projections for 2023 and 2024 are "excellent," he added. Cabinets are milled and countertops are fabricated in the company's 150,000-square-foot facility, where it recently added a Morbidelli CNC nested-based router to its lineup.
BOFF Wallbeds, Sherbrooke, QC
Sales for the wall beds and storage cabinets manufacturer grew 21.7%, with projections for 2023 and 2024 also good, said David Blais, GM. Among the strategies used: "We started to 'attack' the multifamily contracts and invest in our own boutiques," Blais said.
Tontin Hardwoods, Grand Rapids, MI
"Since the beginning of this company we have been focused on two primary issues: keeping our staff through positive culture building and improving our customer experience by understanding the specific needs of the customer," said  Jeremy Stokes, president. "We [also] moved our company into a more efficient space, a significant capital commitment that has led to significant productivity gains, employee comfort and safety, and a better customer experience." Sales for the custom moulding and millwork manufacturer rose 12.7%, with future projections also good.
American Woodmark, Winchester, VA
The cabinet manufacturer is investing $65 million over the next two years to expand capacity at its North Carolina and Monterrey, Mexico facilities. "American Woodmark is excited to expand our stock manufacturing operations," said Rob Adams, senior vice president, Manufacturing and Technical Operations." The project will also create more than 500 new jobs.
ROOMI Group Corp., Houston, TX
The architectural millwork firm invested in excess of $2.0 million in AI tools, training, dashboards, and ISO quality processes, said Faisal Hussain, CEO. "ROOMI has invested in peerless integrity for our staffing and leadership.  We feel strongly in doing good work and doing it as a team. Our focus is in using AI to create an honest environment where our hardworking staff can manage client expectations. Though not perfect, we strive for excellence using JIT ERP dashboards and focused training to add value to our clients." ROOMI also invested in a large-scale dust collection system. Sales rose 7.4% in 2022, with projections for 2023 also good.
Continental Woodcraft, Worcester, MA
"We maintained high level of quality while providing value engineering to keep competitive. We also skillfully purchased materials in a volatile market," said John Lasell, VP. Sales are also looking good in 2023 for the commercial millwork manufacturer. New technology added includes a dowel inserter and ERP software.
Witmer Furniture LLC, Abbotsford, WI
Along with reduced delivery times, "[our] building expansion, investment in new equipment and an investment in improving our overall employee experience," have contributed to the residential furniture manufacturer's success, said Kevin Schlinkmann, president & CEO. Among the new technology put in place are a moulder, saw systems and production software. Sales rose 9.1% in 2022, and 2023 projections also are good.
Superior Millworks, Denham Springs, LA
Owner Bret Mounce credits his employees' skills – and the "ability to hire skilled workers" – for helping the architectural millwork, moulding and custom cabinet and caseworks manufacturer succeed. Sales rose 7.3% last year, and projections for the next few years are "excellent." The company also invested in new equipment, including mortise and tenon and panel layup machines, to enhance its production capabilities.
Doors and Drawers, Dexter, MI
Crediting the commercial cabinet manufacturer's long-term relationships with customers, owner Chuck Manitz said, "We worked very hard to continue this relationship and make it stronger by hitting their target dates and needs." The efforts are paying off. Sales grew 4.4% in 2022, with projections also good. Recent investments to aid production include an Intellistore (Homag) material handling and optimization system, CNC routers, case clamps, dowel equipment and Production Coach software.
Premier Builders Inc., Georgetown, MA
President Ken Kumph credits his employees and their skills for helping the custom cabinetry and architectural millwork firm be successful. Plans in place include: "Transition more responsibilities to key employees, continue to focus on architect and designer relationships in high net-worth markets, and solidify the strategy and systems in-house for consistency in process and cash flow." It recently upgraded an edgebander and widebelt sander and improved the process and equipment in the finishing department.
Olek Inc., Orange City Twp., NJ
Sales at the architectural millwork and restoration firm grew 57.9%, and prospects are "excellent" for the next two years. "We're focusing on  sustainable restoration projects, increasing useful 'lives' of furniture, windows and doors," said Peter Triestman, president. "Today's manufacturers mostly engineer for 10-30 year product lives.  We manufacture or restore for 50-100 year or longer useful lives." Olek is also seeing increased productivity on larger contracts, Triestman added.
Crossgrain Cabinets & Remodeling, Washington, MO
"The ability to think outside the box and achieve what others in my area are not," is a strategy that works for the custom cabinet firm, said Matt Weber, owner. Along with lengthy walkthroughs of the home to discuss all the options "I follow up with mockups and samples to assure them of the quality they will be getting with Crossgrain." The company also invested in cabinet design software, a new spray system and a new van for installations.
Hansen & Company Woodworks, Saint Joseph, MN
Sales are going strong at the custom cabinetry and architectural millwork manufacturer, thanks to the company's skilled employees. "We invest heavily into the team here, leading to newly learned skills, higher productivity, a high retention rate, and overall better products for the customer," said Ryan Dammann, Marketing specialist. 2023 and 2024 sales projections are "excellent."
Blue Inc. USA, Conover, NC
"Much of our growth was contributed to investing in new equipment and recruitment. By investing in new equipment, we've been able to increase and expand production lines in our wood manufacturing and profile wrapping divisions. Also hiring personnel for business operations, sales, and marketing has been beneficial in business growth," said Crystal Doster, Marketing manager. Blue offers a diverse range of products and capabilities including cabinetry, CNC machining, engineering, furniture, panel processing, and profile wrapping for a variety of industries. New equipment includes a profile wrapping machine, two nested-based CNC routers and a moulder.
Closettec, Englishtown, NJ
"Retaining our employees was very crucial," to the closets, garage systems and cabinetry firm's success, said Michael Adelfio, owner. Also critical has been customer service with good lead times on installs and "staying ahead of the supply chain crisis by buying materials in larger quantities when available."
Custom Door & Mirror Inc., Farmingdale, NY
"Employee motivation, innovative thinking, machinery upgrades and customer communication," were cited by President Vincent Valantino for contributing to the success. The manufacturer of folding and sliding doors grew 20.0% in 2022.
Shelfology, Rexburg, ID
Sales grew 6.9% for the shelving systems manufacturer. "Team building activities, increased wages, changing the leadership structure to move more people into management positions and reward their hard work and loyalty," were among the policies contributing to the firm's success, noted Melissa Smith, PR/Brand Partnerships director. Shelfology also committed to a "no returns policy for made to order items" and used its "teams more effectively in pushes to keep up with posted lead times."
Steves & Sons, San Antonio, TX
The fenestration giant will invest more than $100 million to build a 310,000-square-foot door manufacturing facility in Georgia. Millions of interior moulded door skins will be produced annually for use in new housing and remodeling. Earlier in the year the firm announced plans to build a 160,000-square-foot door assembly plant in Utah.
Artisan Custom Closets, Atlanta, GA
The closet and home organization firm acquired Carolina Closets and its sister brand, Spacemakers Closets, creating "a regional leader in custom storage solutions in the Southeast." Prior to the acquisition, Artisan Closet's 2022 sales rose 15.8%.
Gat Creek, Berkeley Springs, WV
On its website, the residential furniture maker provides 3D configurable models, AR, and virtual photography for every product configuration."We manufacture nearly every product to order in the customer's choice of maple, cherry, ash, walnut, and two types of painted finishes," said Gat Caperton, CEO. "In order to unlock all the possible combinations for our customers, we have to show them." 2022 sales for the company rose 14.6%.
Showplace Wood Products, Harrisburg, SD
In 2021, the cabinetmaker completed a $2.5 million, 16,800-square-foot warehouse and distribution facility that links its two plants. The expansion now provides a central shipping point for Showplace framed cabinetry and the ShowplaceEVO line, as well as enhanced warehousing and transportation efficiencies company-wide.
Eastern Millwork, Jersey City, NJ
The architectural millwork firm partners with Hudson County Community College on  the Holz Technik Apprenticeship program.
The Tailored Closet/ PremierGarage, Irvine, CA
November 2022 marked the rebranding of Tailored Living featuring PremierGarage as two separate franchises. "We recognize that the home plays an increasingly key component in our well-being and with the separation of Tailored Living featuring PremierGarage into The Tailored Closet and PremierGarage brands, we are able to strengthen our focus on both the garage and the home as separate but critically important areas of every home," said Heather Nykolaychuk, brand president of Organized Spaces LLC, owner of the two brands.
Wood-Mode LLC, Kreamer, PA
Continuing its Focus Forward initiative, the cabinet manufacturer released "5 Keys to Success" as its path forward: inspiration, innovation, craftsmanship, collaboration and sustainability.  "As Focus Forward rolled out over the past year and a half, it became very clear that the areas that had the most impact on the success of our dealers, reps and Wood-Mode as a company are inspiration, innovation, craftsmanship, collaboration, and sustainability. Therefore, we have established those areas as the core pillars around which to base all dealer initiatives, market activities and business decisions in the coming years," said Rod Hunter, GM. 2022 sales grew 6%, with projections also good.
EBSU, Saint-Louis-De-Gonzague, QC
The residential cabinet manufacturer increased its size and scope with the acquisition of Eurorite Cabinets Ltd, a producer of cabinetry, closets and storage solutions. "With this acquisition in the western provinces, EBSU consolidates its leadership position across Canada," said Napoléon Boucher, president and CEO.
Zepsa Industries, Charlotte, NC
The architectural woodwork firm received the New York Landmarks Conservancy's Lucy G. Moses Preservation Award for its restoration and renovation efforts at Trinity Church in lower Manhattan.
Essential Cabinetry Group, Simpsonville SC
The cabinetry firm announced plans to expand its operations in Simpsonville, South Carolina. The $4.75 million investment will create 156 jobs. It also operates plants in Rockledge, Florida and Mifflintown, Pennsylvania. Brands include Tedd Wood, Executive and Designers Choice.
Mark Richey Woodworking, Newburyport, MA
The architectural millwork firm has been certified by the Greater New England Minority Supplier Development Council as a Minority Business Enterprise. It is already a Minority and Woman Business Enterprise in Massachusetts. The firm also does business as WallGoldfinger Furniture.
Indiana Furniture, Jasper, IN
The contract furniture maker entered into a partnership with GOVMVMT, a not-for-profit cooperative purchasing program focused on providing public agencies with the most value — saving time and money — while also supporting and giving back to the communities.
Marvin, Warroad, MN
CEO Paul Marvin announced in December that more than $12.5 million in profits would be shared among the fenestration giant's 7,062 employees, across all Marvin locations in 2022. In addition, the firm's "Well-Being Your Way" new wellness program grants employees full reimbursement for up to $300 per year for anything that supports employees' well-being.
Gibson, Bozeman, MT
Gibson opened the doors on a major expansion of its world-renowned acoustic guitar facility. The addition doubled the size of the Bozeman facility and is expected to add 100 jobs opportunities.
Cabinetworks Group, Livonia MI
In 2022 the cabinet firm announced plans  to invest  $23 million to transform its 206,000-square-foot Mount Union facility from a component plant into an advanced manufacturing and assembly operation that can build and ship fully assembled cabinets.
Ashley Furniture, Arcadia, WI
Well known for its nationwide charitable endeavors, In March 2022 the residential furniture giant partnered with  Sense of Home, to donate over $30,000 in products to aid in the solution to homelessness in the Los Angeles area. A Sense of Home strives to prevent homelessness by creating first-ever homes for youth aging out of foster care with donated furniture and home goods.
Read more 2023 WOOD 100: Strategies for Success
Read the FDMC October issue online
Have something to say? Share your thoughts with us in the comments below.