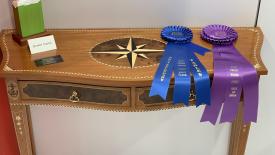 Furnituremaker and artist Scott Grove will create the 2021 Fresh Wood award trophy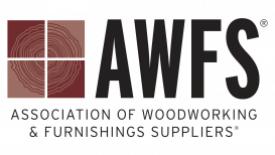 The 2021 Special Theme category topic is Remote Woodworking.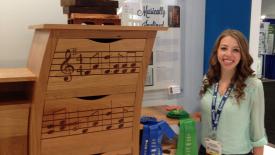 WEST JORDAN, Utah – Sarah Provard's love for music inspired her award-winning furniture design. AWFS Fair attendees awarded the Fresh Wood People's Choice Award, sponsored by Wagner Meters, and a $750 prize to Provard, of West Jordan High School, Utah, for her Musically Inclined cabinet with themed inlay. It also won first place in the High School Case Goods category."There were many inspirations that I had in order to design this wonderful piece," Provard said. "My primary reason for this design is my love for music.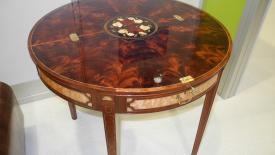 Panel of five industry judges will determine Top 40 Finalists.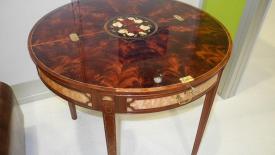 Woodcraft customers were generous again in 2016, donating nearly $2,000 to Fresh Wood, a student woodworking competition.
AWFS Fair woodworking show 2015 Fresh Wood trophy will be designed by master craftsman Paul Schürch Designs. The design replaces the Sam Maloof trophy that has been used since 2003.
AWFS Fair 2015 names Fresh Wood Student Competition judging panel; taps experts in furniture design, lutherie and architectural millwork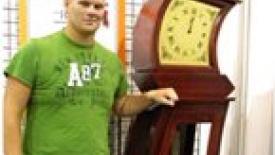 In 2013, Woodcraft and its customers donated more than $6,000 to support Fresh Wood, a student competition founded to encourage and support young woodworking designers and builders.
Woodcraft's AWFS Fair participation this year included support for two student competitions – SkillsUSA and Fresh Wood. Woodcraft provided tools for the SkillsUSA event and a financial contribution for Fresh Wood.
2011 Fresh Wood winners announced July 22 at AWFS Fair in Las Vegas.