Tech Talks -- Interview with Taiwan's Boarke Group
November 17, 2021 | 9:30 am CST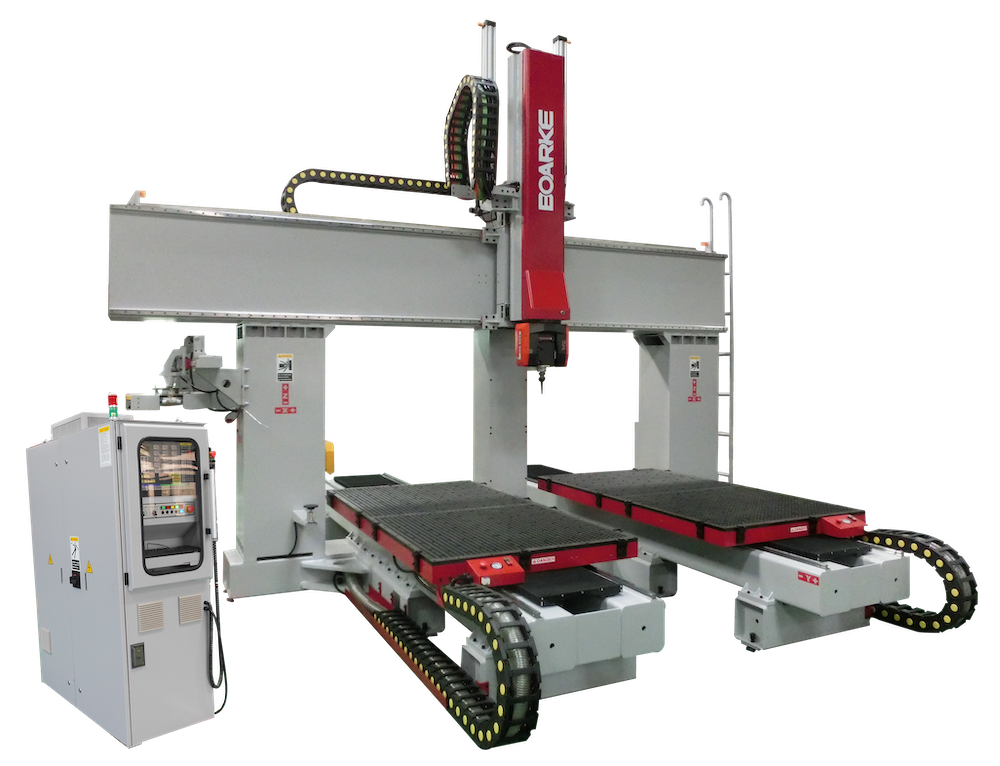 Woodworking Network's Tech Talks has been exploring the Taiwan woodworking machinery industry. According to the Taiwan External Trade Development Council (TAITRA), Taiwan woodworking machinery companies have been working closely with North American machinery brands and furniture factories for decades. In his November FDMC article, Taiwan machinery makers talk technology, innovation to target North America, Editorial Director, Will Sampson discussed how the country is a key player in the global woodworking.
Woodworking Network conducted interviews with four Taiwan woodworking machinery companies to take a deeper dive into their technologies. This series of four articles takes a closer look at Leadermac, Boarke, Bravoprodigy (New Ren Yang), and OAV.
In this article Woodworking Network examines the Boarke Group. The company now has distributors in 48 countries and regions and has exported to more than 100 countries. Its main product line can be divided into three categories: CNC machines, wide belt sanders, and package plant exports.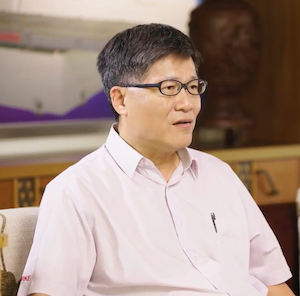 The company said it has been active in the U.S. market since 1976 and that many new ideas are actually developed by U.S. end-users. 
Woodworking Network talked to Bill Hung, the president of the Boarke Group.
Woodworking Network: What sets your CNC machines apart from competitors?
Bill Hung: We provide a variety of multifunctional modules and integrate them on the same machine. Our technology enables the integration of multiple machines into smart production lines to meet customers' needs. Also, our machines feature multiple failsafe devices that prevent operator error from causing serious damage to machines. We provide CAM software services, so the customer can send us an object for machining and we will proceed with reverse engineering and email the CAM file to the customer for subsequent processing.
WN: How are your machines becoming more user friendly?
Bill Hung: We can set the configuration for the control system to match the location in which the customer will be using the machine. Our machines now have automatic length detection systems that help reduce machine preparation times and prevent human error.
WN: How is COVID-19 affecting the pace at which companies are adopting CNC automation?

Bill Hung: Automation is a longstanding trend in the industry, but the impact of COVID-19
has accelerated its implementation. Regular automation systems require specialist personnel to work on site, but automated CNC machines can be monitored, operated, and even repaired remotely via the internet.
WN: How effective is your remote support for machines sold to North American customers?
Bill Hung: Boarke has been offering its integrated remote aftersales service system software for
over a decade. It has been updated several times and is highly acclaimed by our customers. The system was initially used mainly to provide aftersales service and maintenance, but since the pandemic, we have also used it extensively to provide online instructions for new machine deliveries. As long as a customer is connected to the internet, they can access our complete range of services.
Boarke is one of many Taiwan woodworking machinery companies that have been transforming and adopting automated and smart technology. Learn more about three other Taiwan woodworking machinery companies: Leadermac, Bravoprodigy (New Ren Yang), and OAV.
Have something to say? Share your thoughts with us in the comments below.