Tech Talks -- Interview with Taiwan's Bravoprodigy
November 17, 2021 | 10:52 am CST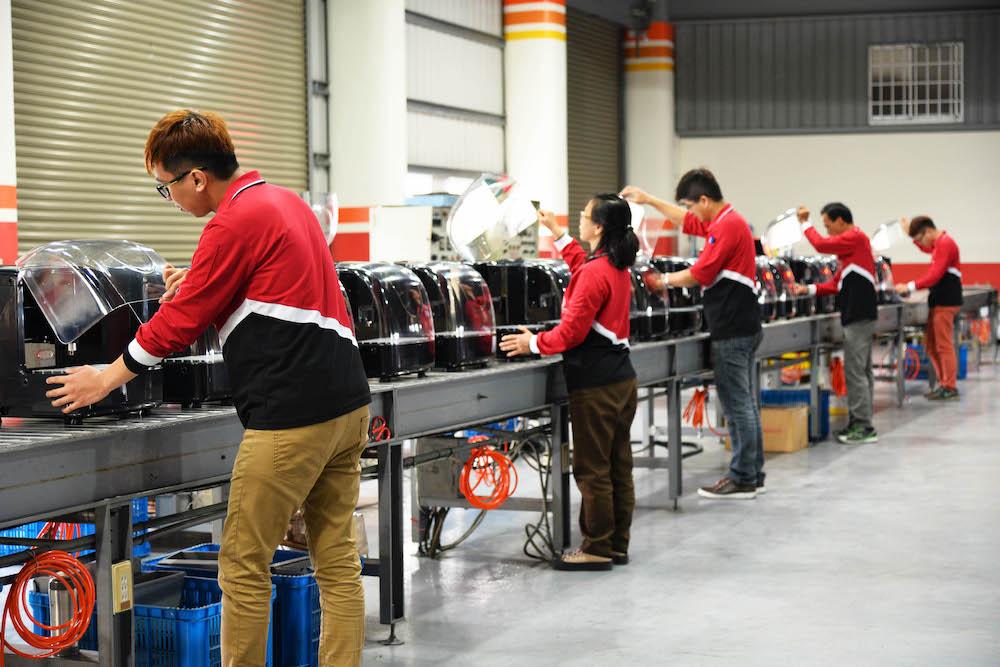 According to the Taiwan External Trade Development Council (TAITRA), Taiwan woodworking machinery companies have been working closely with North American machinery brands and furniture factories for decades. In his November FDMC article, Taiwan machinery makers talk technology, innovation to target North America, Editorial Director, Will Sampson discussed how the country is a key player in the global woodworking industry.
Woodworking Network conducted interviews with four of those companies to take a deeper dive into their technologies. This series of four articles takes a closer look at Leadermac, Boarke, Bravoprodigy (New Ren Yang), and OAV.
In this article Woodworking Network examines Bravoprodigy, a manufacturer of small CNC machines and hobbyist woodworking equipment.  The company's North American strategy is to both promote its own brand through distributors and to partner with other well-known brands to rebrand New Ren Yang products. The company says it sees a future that combines the mini CNC with daily life. Compact size also lends the machines to high mobility, and the machines are seen as perfect for small businesses or side businesses. New Ren Yang sees demand up with rise of the "maker" movement. New Ren Yang, which sells desktop CNC machines under the Bravoprodigy brand, is targeting both the prototyping and DIY markets. Woodworking Network talked to Bravoprodigy's general manager, Steven Chen.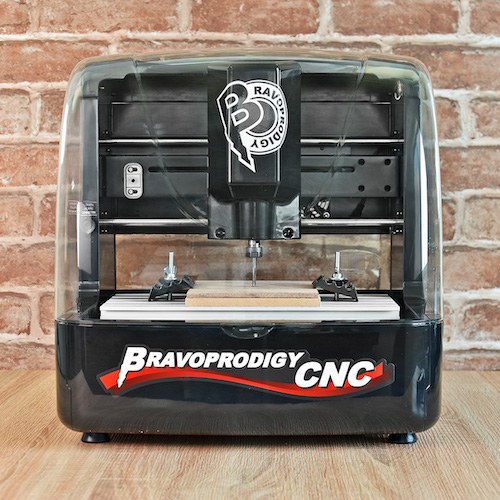 Woodworking Network: Explain how your machines can be upgraded to a 3-in-1 machine with expanded capabilities?
Steven Chen: Many CNC machines can only be used for CNC machining. Our machines can be combined with two optional modules for machining different materials. During the development process, we decided to go back to basics and rethink what users really need from our products. This led us to add laser engraving functions, so that customers can get both CNC machining and laser engraving functions from a single machine. After listening to valuable customer feedback about metal machining, we also decided to develop an impact dot peen marking module. The process of marking metals often involves surface engraving, but despite their similarity to CNC manufacturing machines, metal marking machines tend to be extremely expensive, so we saw great potential in developing an impact dot peen marking module. 
CNC machining, laser engraving and dot peen marking are all forms of subtractive manufacturing. With our 3-in-1 machines, customers can not only engrave and cut materials, but also complete laser engraving and dot peen marking tasks - a single machine can take care of a variety of manufacturing needs.
WN: What makes your CNC machines particularly suitable for new users in Northern America? 
Steven Chen: We tend to talk about three key advantages that are equally applicable to beginners and experienced users: two in the machines themselves and one in terms of our aftersales service. 
Users are often concerned about using large machines, in many cases because they are worried that they will be too difficult to operate and resulting in failures and damage to machines. By contrast, our mini CNC machines can fit perfectly into the small workshop.  Yet they provide a more complete functionality in every detail. The control systems of our small CNC machines are identical to those of their big brothers, so customers can choose a size that is appropriate to their current needs and easily progress to larger machines once they are familiar with our mini machines. 
Another thing worth mentioning is interfaces and control systems. Control systems often require users to configure a large number of parameters and other details, which can be bewildering for beginners, not to mention those interested in more advanced manufacturing applications. The continuity of interfaces across our product range helps to simplify this progression. We are also keen to highlight our outstanding aftersales service. Whether you look at CAD software, CAM software or hardware, our customers benefit from being able to resolve any technical issues directly and efficiently through us.
Learn more about other three Taiwan woodworking machinery companies: Boarke, Leadermac and OAV.
 
Have something to say? Share your thoughts with us in the comments below.