Taiwan machinery makers talk technology, innovation to target North America
November 8, 2021 | 3:57 pm CST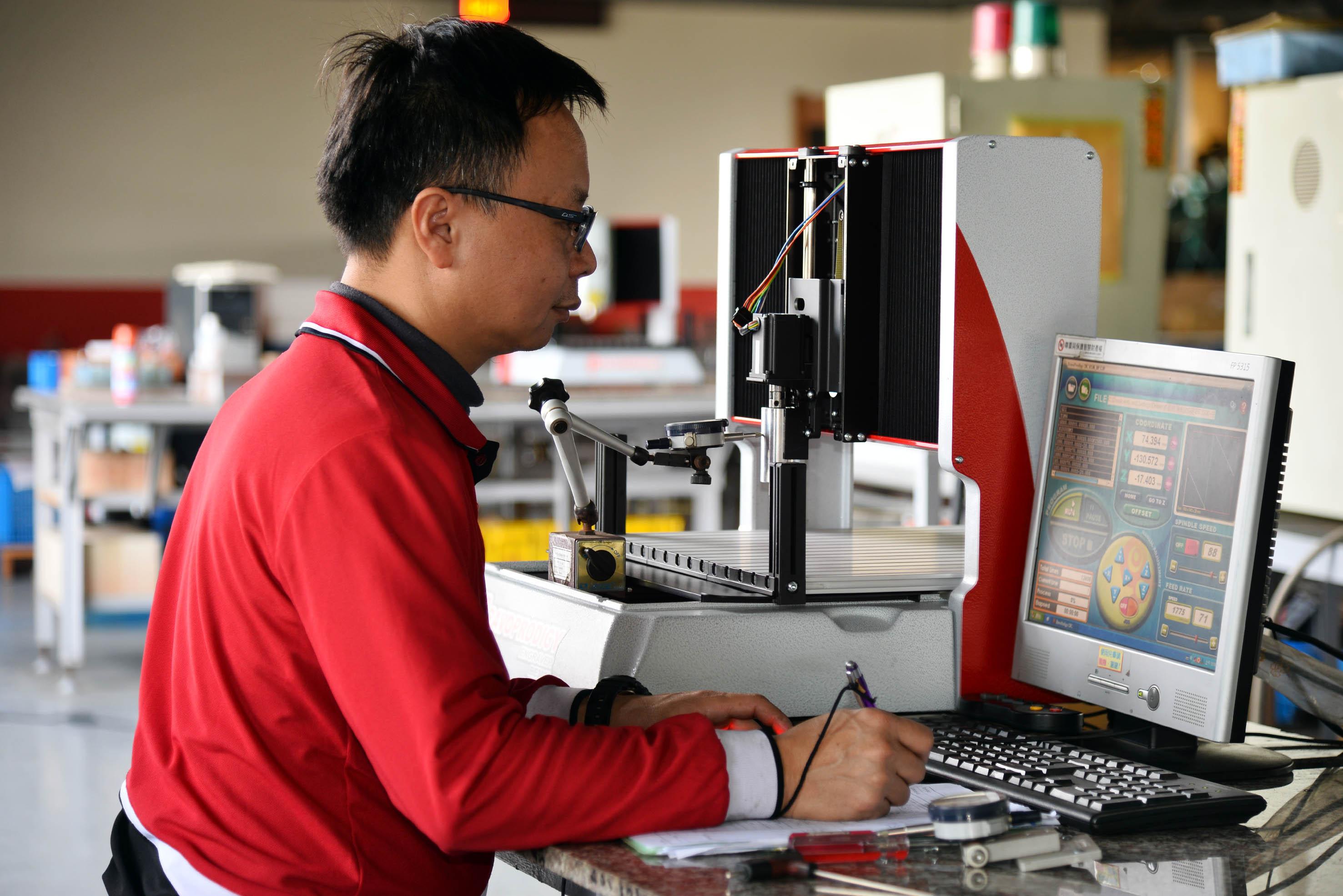 As North American woodworking manufacturers struggle with labor issues, Taiwan machinery manufacturers think they have an answer in new labor-saving "smart" machinery and innovative automation solutions that connect not only Taiwanese machines but those from other countries. It's all part of a campaign spearheaded by the Taiwan External Trade Development Council (TAITRA).

According to the Taipei International Trade Centre (ITC), Taiwan's global exports of woodworking machinery in 2020 were US$713 million, ranking fourth in the global exporting market. Even with the pandemic ravaging the world, Taiwan still achieved strong growth in the first two quarters of 2021, up 35.79 percent. Referring specifically to North American exports of woodworking machinery, Taiwan in 2020 claimed US$479 million in sales, growing nearly 47 percent.

"Under the global trend of smart machinery, and along with joint efforts from the industry and government, Taiwan's woodworking machinery industry has been transformed and upgraded," said Michael Chang, CEO of Leadermac Machinery Co., Ltd., a leading manufacturer of moulders based in Taiwan. "Smart manufacturing has taken on a key role in maintaining competitiveness."

Chang also suggested Taiwan is uniquely situated to respond to market demands and technology. "We have a community of 200 companies in Taiwan that manufacture woodworking machines.  Each of them specializes in specific categories of equipment," Chang said. "Through years of research and development, this hub of Taiwan manufacturers has created a complete and close supply chain that is capable of manufacturing highly customized products."

As examples, here's a look at four Taiwan manufacturers and what they offer to North American clientele. Leadermac: intelligent automation and connectivity
Leadermac Machinery Co. bills itself as the world's second-largest manufacturer of four-side moulders, with products sold by local agents or dealers in 65 countries around the world. Founded in Taichung in 1972, Leadermac also makes high-performance, high-precision products such as flooring machines, grinders, automatic infeed/outfeeds, and whole-line systems. 

"Our goal is to produce the highest quality machinery possible," said Chang. "Advances in CNC technology have allowed our customers to also create high-quality end products with speed and efficiency. Our machines are more stable and user-friendly than ever, and complex functions have now been simplified for the operator."

Some advances include automated tool changing and Industry 4.0 features and remote maintenance. "These intelligent systems capture data on all of the machines' functions, such as spindle and knife conditions, to optimize machine maintenance," said Chang. "Engineering can now solve problems in real time from anywhere in the world."


Boarke Group: CNC technology
Boarke Group has distributors in 48 countries and regions, and exports to more than 100 countries. Its main product line includes CNC machines, widebelt sanders, and package plant exports. The company has been active in the U.S. market since 1976, working closely with U.S. end users to develop new technology and features.

Over the years, Boarke has sold under private brands and co-branded products, but said it intends to increase visibility of its own branded products. A key focus is increasing the user-friendliness of machines for the highly demanding North American market.

"Incremental innovation enhances the product competitiveness, such as the adjustment of the knife axis of the planer widebelt sander by adding a micrometer to allow customers to quickly and accurately adjust the processing thickness," said Bill Hung, president. "In the control system, dual-circuit protection is employed to reduce the loss of abrasive cloth and the risk of downtime. In the customized models, multi-functions are added to the scope of machines so that they can continue to serve, even when the customer's manufacturing process changes."

Boarke sees its major competitors in the U.S. market as companies from Italy and Germany. In addition to affordable prices, the main advantages of Boarke machines, according to the company, are product durability and high customization capabilities. 

Boarke officials note that the COVID-19 pandemic has accelerated the transition to highly automated manfacturing. The company is responding by working to turn single-machine automation into partial process automation, and even entire line automation. Their App remote control is a trending solution for USA makers to counteract pandemic-causes labor issues.

Pointing to past innovations and a number of pending international patents, Boarke Group says it is poised to be at the forefront of modern wood machinery technology.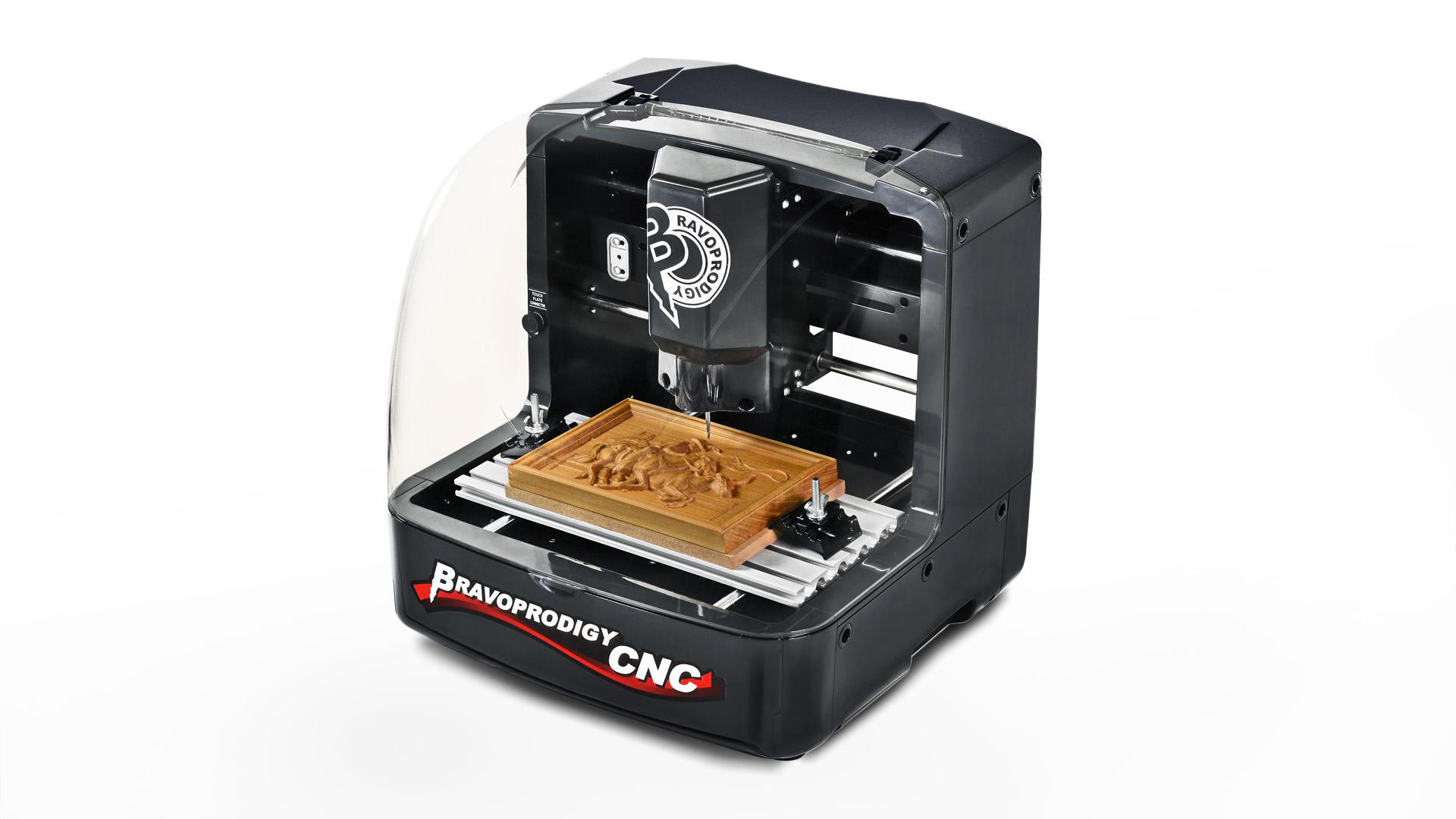 New Ren Yang (Bravoprodigy): prototyping, DIY
New Ren Yang is a Taiwan company best known for its desktop CNC brand Bravoprodigy. The company says its mini CNC can be used to make prototypes, for customizing, and for mass production and even DIY use. 
"The biggest feature of our company's products focuses on the humanized operation and control system," said Steven Chen, general manager. "This is the best tool for CNC beginners to learn the CNC operation."

While many competing machines come from manufacturers requiring users to assemble the machine by themselves, Bravoprodigy machines are designed to come ready to use. "Our machine users need not worry about installing or calibrating the machine inappropriately and the machine accuracy issue," said Chen. 

Currently, the company's North American strategy is to both promote its own brand through distributors and to partner with other well-known brands to rebrand New Ren Yang products. The company says it sees a future that combines the mini CNC with daily life. Compact size also lends the machines to high mobility, and the machines are seen as perfect for small businesses or side businesses. New Ren Yang sees demand up with rise of the "maker" movement.

The machines themselves are versatile. Each machine can be equipped with three functions: CNC, laser, and impact dot peen, with the control system automatically recognizing the different modules. The company also sees great opportunity in classrooms. "This makes Bravoprodigy a designated brand to educational organizations, manifesting the diversity of CNC applications and futuristic combinations with STEAM education," Chen added.

OAV: customized machines
"The primary task of OAV is to provide the highest level of customer satisfaction," said Dennis Liu, general manager. OAV has been making woodworking machinery for more than 40 years, with machines sold to more than 65 countries around the world. 

Key machines include edgebanding, CNC routers, band saws, dust collectors, and sliding table saws. "OAV machinery and tools are produced in accordance with the strictest quality control standards in the industry," said Liu. "All inspection procedures meet or exceed ISO 9001:2015 requirements."
Here's a look at some OAV machines.

OAV's Max370p edgebander is a full-featured edgebanding machine, including pre-milling, automatic gluing, front and rear trimming, top and bottom trimming, rounding, scraping, and polishing functions. 

The A400M sliding table saw from OAV is designed to be a heavy-duty panel cutting machine suitable for large-scale production, making cutting easier and more accurate.

OAV's CNC 4x8 Machine Center is designed for machining complex parts for cabinet doors, solid wood doors, computer desks and furniture.

"For 42 years, OAV's mission has always been about providing solutions that help customers in the woodworking industry to move forward, especially with their smart machinery and best after-sales service, and their top priority is always about creating the highest level of customer satisfaction possible," said Liu.
OAV continues to upgrade its process and equipment, aiming to construct a digitized management system with a high-tech and well-organized facility, to serve a diversified clientele. 

"We listen to our customers' demands and create the products they need as it is OAV's mission to help customers get reliable, user friendly and affordable machines," said Liu. 

Promotion efforts
TAITRA is working to promote these companies and many more from Taiwan to ensure they share a place among international leaders in woodworking machinery. "Taiwan's woodworking machinery manufacturers are known for producing high-quality machines that can compete on a technological level with equipment made anywhere in the world, including Europe," said Chang. "The growth of Taiwan's global woodworking machinery exports is a testament to the quality reputation and trust that our manufacturers have earned. From basic machines to advanced Industry 4.0-enabled systems, Taiwan's woodworking machinery industry provides 'one-stop shopping' for any company's manufacturing needs."
Have something to say? Share your thoughts with us in the comments below.