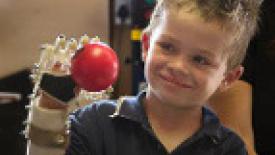 "Lend me a hand" has taken on a totally new meaning, thanks to the inspirational project called Robohand.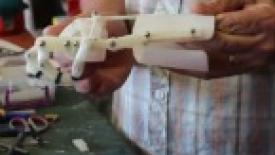 South African carpenter Richard Van As, who lost four fingers in a saw injury, worked with a Washington state designer and 3D printing to contruct the Robohand.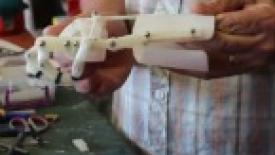 When master carpenter Richard Van As lost four fingers on his right hand in a table saw accident in 2011, he said he was immediately determined to find a way to regain use of his hand to continue pursuing his livelihood.