Architect Refers Cubic Visual Systems for Its Innovative Store Fixturing
September 4, 2015 | 8:52 am CDT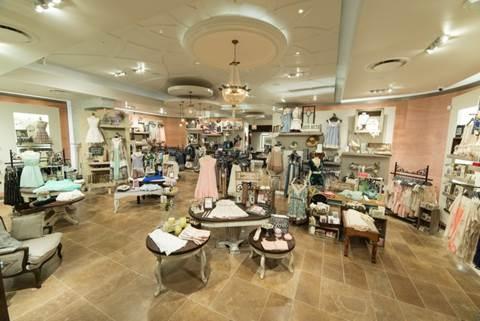 MINNEAPOLIS –  When a prominent retail organization went looking for chic fixturing solutions for its growing women's retail clothing chain, Cubic Visual Systems says it was the millwork and store fixture vendor that had all of the answers.  
The retailer's design team took it upon themselves to travel to Europe and New York, searching for sophisticated solutions that were both affordable and modular. After consulting with their architectural firm, the designers received a referral to Cubic Visual Systems, and determined that this was the vendor that would meet the client's needs.
Scott Parizek, Cubic Visual Systems' Lead Industrial Engineer, met the retailer's design team and tis architect, learning about their unique story and fixturing needs. "I traveled down and visited with the team at great length," Parizek says. 
"Their story is rooted deeply in their Christian faith and this faith touches virtually every aspect of the business model," he explains. "This is a customer-focused organization that needed affordable, modular and creative design solutions that presented their products in a very elevated fashion. Our Flex D System provided the precise solution they were looking for in order to properly present their trusted fashion brand to their customers."
Parizek described how an entire Flex D perimeter system is packed and delivered in one 40' truck, representing essentially a "complete store in a box" deliverable that makes both shipping and installation a snap for the end-user. 
LED embedded in shelving is among Cubic Visual System's innovative offerings.
Additional fixture pieces were added to the mix allowing for a turnkey solution to be delivered and executed.  Cubic Visual Systems brings all of the best elements of Asian manufacturing and European styling to the table for chic retailers like this one.  When affordability is married to highly refined design and modular solutions, the result is simply pure magic.
"We are really excited about our relationship with this company," Parizek concludes with zeal.  "There are dozens of other select retailers that will benefit tremendously from this highly innovative solution."  
With offices in six countries and employing more than 200, Cubic Visual Systems supports a high end international clientele. Headquartered in Kowloon, Hong Kong, its U.S. operations are based in Burnsville, MN.
Source: Cubic Visual Systems    www.cubic.co.
 
Have something to say? Share your thoughts with us in the comments below.