MasterBrand plans 'rebalancing' operations at its Oregon facility
November 8, 2022 | 7:22 am CST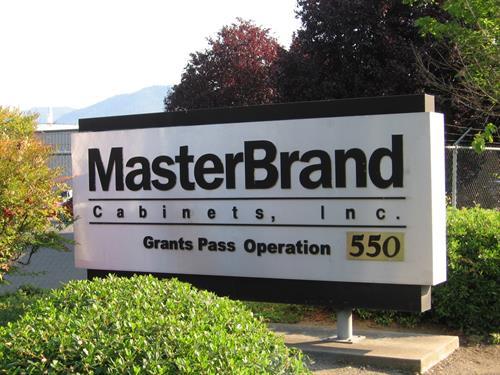 JASPER, Ind. -- MasterBrand Cabinets announced Monday that it was undertaking "rebalancing operations" at its Grants Pass Operations facility.
As part of the company's plans to restructure operations throughout the company, it was changing its staffing levels to "support its growth strategy to better and continue delivering the products and service levels that customers and consumers need."
The Grants Pass Operations facilities changed their staffing levels as part of the rebalance.
Emily Small, director of publication relations, said that "MasterBrand is committed to assisting the affected associates through additional transition compensation, benefits continuation, and coordination with all state and local agencies to help find new employment and resources through our Employee Assistance Program. In addition, MasterBrand encourages employees to apply for openings at other MasterBrand facilities and will provide relocation assistance."
An experienced worker at the factory said the "cabinet factory today (Nov. 7) laid off the whole swing shift, [and the] last day is this Friday."
According to the worker the announcement was made in individual departments at the same time. "There was no prior notice, however, cabinet orders have been dropping in unsustainable numbers to have two shifts," he said. "There was no Oregon Warn Notice given. Laid-off workers will be given an additional two weeks' pay upon their separation.
The worker said the company is eliminating its swing shift at the Grants Pass, Oregon, facility. The worker said that as many as 180 people might be impacted and that only the dayshift workers and swing shift workers with seniority remain. The retained workers have been moved to the dayshift.  
Small said that she could not provide an exact figure of the number of workers who would be laid off, but said it would be less than 180.
MasterBrand, which ranks #3 on the FDMC300 list, has been reorganizing its facilities and has closed plants, eliminated shifts, and shifted production over the last year.
For instance, the company closed its plant in  Lynchburg, Va., manufacturing plant, displacing 250 employees. It planned to eliminate about 100 employees at its Waterloo, Iowa, facility because of a downturn in demand, and reportedly ended its night shift operations at its Jasper, Ind., location that impacted 70 employees,
The company has shifted its production to other facilities and encouraged its workers to apply for positions within the company. 
In addition, the company announced in November 2021, that it planned on increasing production capacity at its Kinston, N.C., plant by investing $13.5 million.
Have something to say? Share your thoughts with us in the comments below.