MasterBrand invests $13.5 million in N.C. plant
November 24, 2021 | 9:31 am CST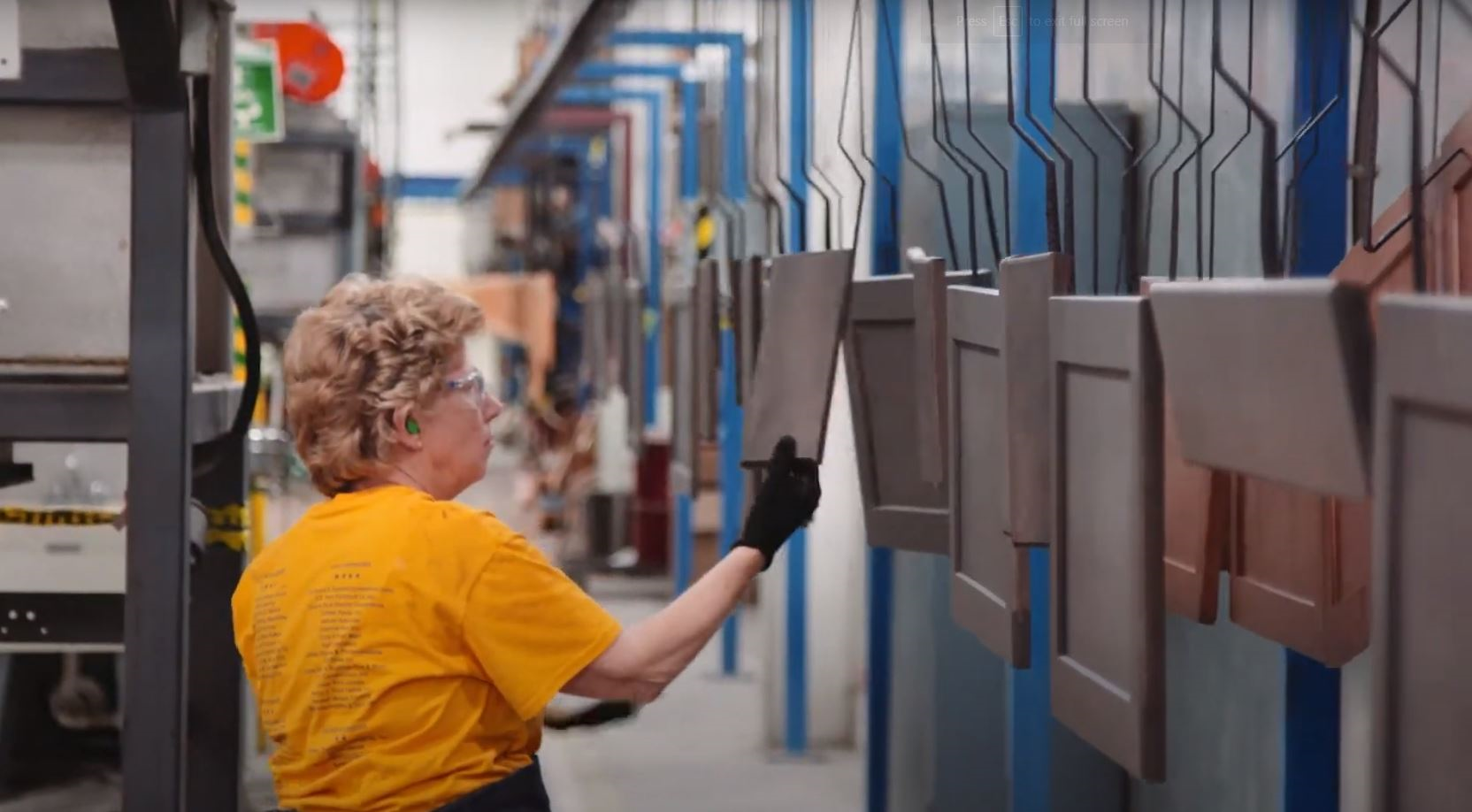 KINSTON, N.C. -- MasterBrand Cabinets, which ranks number six on the FDMC 300 list, will expand its operations in Kinston, N.C., and invest more than $13 million to increase production capacity.
The expansion is expected to create more than 450 jobs over five years,
"It's great news any time good manufacturing jobs come to Eastern North Carolina," said N.C. Gov. Roy Cooper. "MasterBrand Cabinets already provides good jobs for many people in Kinston and Lenoir County and will now add even more opportunities for our ready and able workforce."
MasterBrand Cabinets, a subsidiary of Fortune Brands Home & Security, Inc., manufactures and distributes a wide spectrum of cabinetry products including stock cabinets, semi-custom and custom cabinetry, as well as vanities for the kitchen, bath, and other areas of the home. 
The company's project in Lenoir County will expand its existing facility in Kinston to meet growing demand for its products. The company plans to significantly increase the site's production capacity, with cabinets for kitchens making up the primary output for the expanded facility.
"MasterBrand is committed to investing in our people and facilities through offering competitive wages and benefits; providing a safe and clean working environment; and training, developing, and retaining our associates," said Dave Banyard, president, MasterBrand Cabinets. "We are proud to expand our operations in Kinston, which allows us to better meet the demand of our customers while providing new jobs and strengthening the communities where our associates live and work."
MasterBrand Cabinets' project in North Carolina will be facilitated by a Job Development Investment Grant (JDIG) approved by the state's Economic Investment Committee. Over the course of the 12-year term of this grant, the State estimates the project will grow its economy by $657.8 million.
Using a formula that takes into account the new tax revenues generated by the 464 new jobs tied to this grant, the JDIG agreement authorizes the potential reimbursement to the company of up to $3,878,000, spread over 12 years.
Have something to say? Share your thoughts with us in the comments below.