Sales are soaring at MasterBrand Cabinets
August 16, 2021 | 10:14 am CDT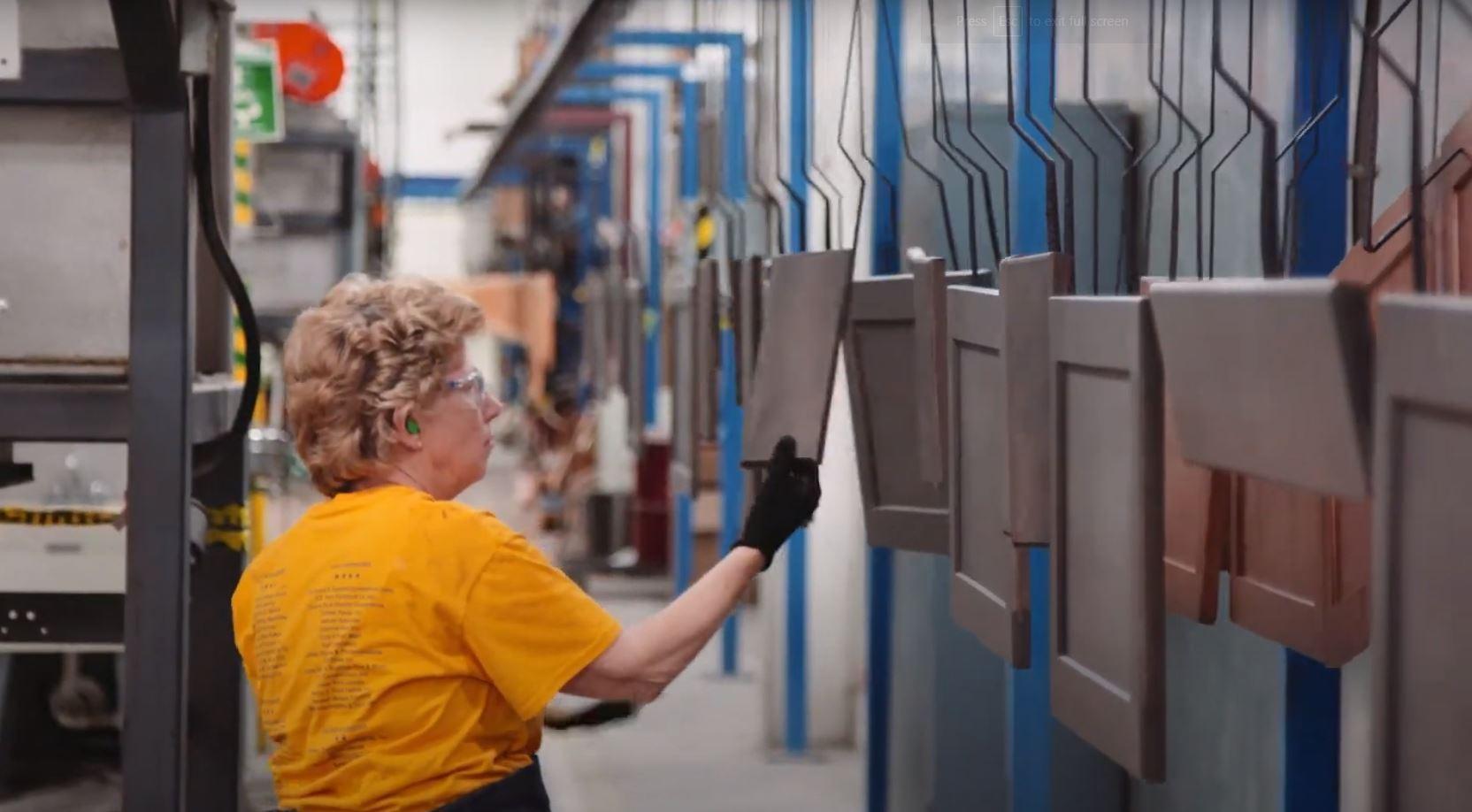 JASPER, Ind. - MasterBrand Cabinets, the sixth-largest company on the FDMC 300 and North America's biggest cabinetmaker, reported a 31 percent increase in sales for the quarter. 
"Our cabinets operations again delivered excellent performance in the past quarter with sales running 31 percent," said Fortune Brands Home & Security (FBHS) CEO Nick Fink. FBHS owns MasterBrand.
"Even when compared to a very strong first quarter, the business achieved sales and operating margin growth. This now marks four consecutive quarters of double-digit above-market growth as the market leader. Demand was impressive in both value and made to order."
"Our current record backlog in cabinets is a clear sign of the strong demand for our products. Additionally, our new facility in Georgia is fully open and ramping up production to serve demand."
Fink credited increased demand from both millennials and baby boomers.
"The two largest segments of the population; millennials and baby boomers both have significant need for housing and home products. Millennials, the largest segment of the population will be a great for us for years to come in forming and upgrading households accelerating the need for homebuilding. This demographic is still in the early stages of fueling housing growth."
"Meanwhile, baby boomers are retiring large numbers with record equity in their homes and retirement accounts and are upgrading and adjusting their homes for their next phase of life. Given the sheer size of these demographics and severity of the US under both, we expect these fundamentals to play out over many years to come."
Headquartered in Jasper, Indiana, MasterBrand operates 16 manufacturing plants and employs more than 11,000 workers. The cabinet giant saw $2.4 billion in sales in 2020. 
Have something to say? Share your thoughts with us in the comments below.