January new residential furniture orders down vs 2021, but up from 2020 figures
April 5, 2022 | 4:10 pm CDT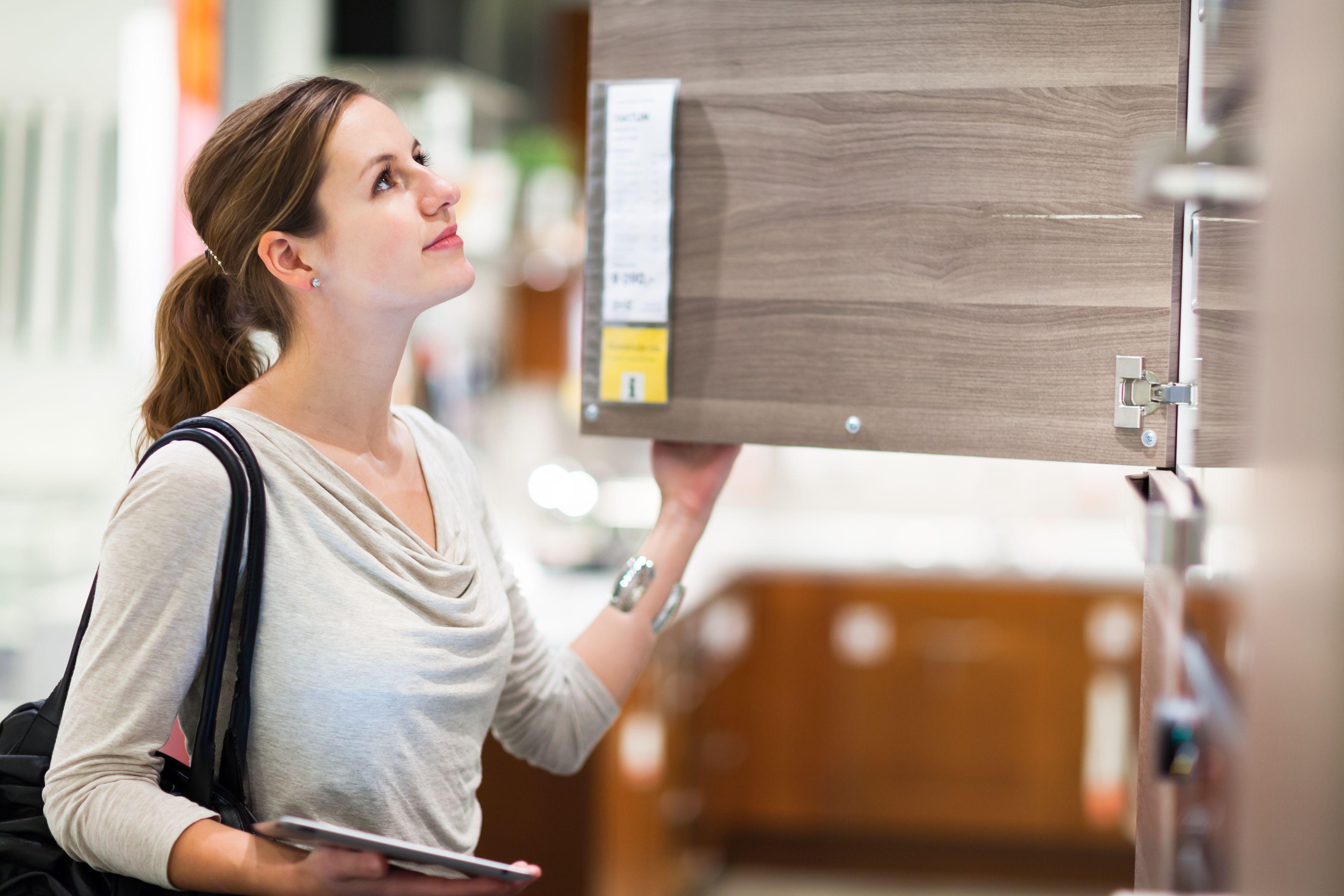 HIGH POINT, N.C. - Although January saw a 12% drop in new residential furniture orders compared to 2021, they are still up by 16% over 2020 figures.
"[E]ven with the 12% decline in overall orders in the January 2022 comparisons to the January 2021 results, some 55% of the participants reported increased orders for the month," noted Ken Smith, managing partner at Smith Leonard.
Shipments were down 3% from January 2021, but as with new orders, they were up over 2020 figures by 7%, according to March's Furniture Insights. Backlogs increased 1% over December making backlogs up 43% over January 2021, the monthly report stated January 2021 backlogs were up 177% over January 2020 so backlogs continue to increase, though slightly, Smith said.
"Receivable levels continue to be in good shape and as we work with clients, we are seeing this in the agings," he added. "Most customers are staying current or very close to it. We know the PPP loan money has helped customers to do this. We just hope the goods can get shipped as soon as possible. Inventory levels have been built back for the most part, hopefully with the right mix of raw materials and or finished goods."
Receivables were up 6% from December but down 5% from January 2021. Inventories rose 4% from December 2021 and showed an increase of 24% compared to a year ago.
"From what we can tell, most of our participants as well as others we talk with are continuing to see some growth but clearly at some more manageable levels. The problem seems to be making enough dents in the backlogs. The lack of employees continues to be a real issue. Add to that the continued issues with freight and other supply chain issues, these times are tough for most to continue to provide good service to customers at the wholesale as well as the retail levels," Smith said.
Despite this, sales at furniture and home furnishings stores were up 7.4% over February 2021 and up 4.4% year to date on an adjusted basis, the report showed.
"Throw in some significant inflation issues (aka price increases), the turmoil in Ukraine and Russia, more virus issues especially in foreign countries, and it really is making things difficult. We have said it before, but I am not sure many would ever have believed that business could be as good as it is from an order standpoint yet being this difficult to deal with," Smith added.
"In spite of the issues mentioned and more not yet covered, consumer confidence remains at fairly high levels and most believe that the economy in the U.S. is still reasonably strong," he said.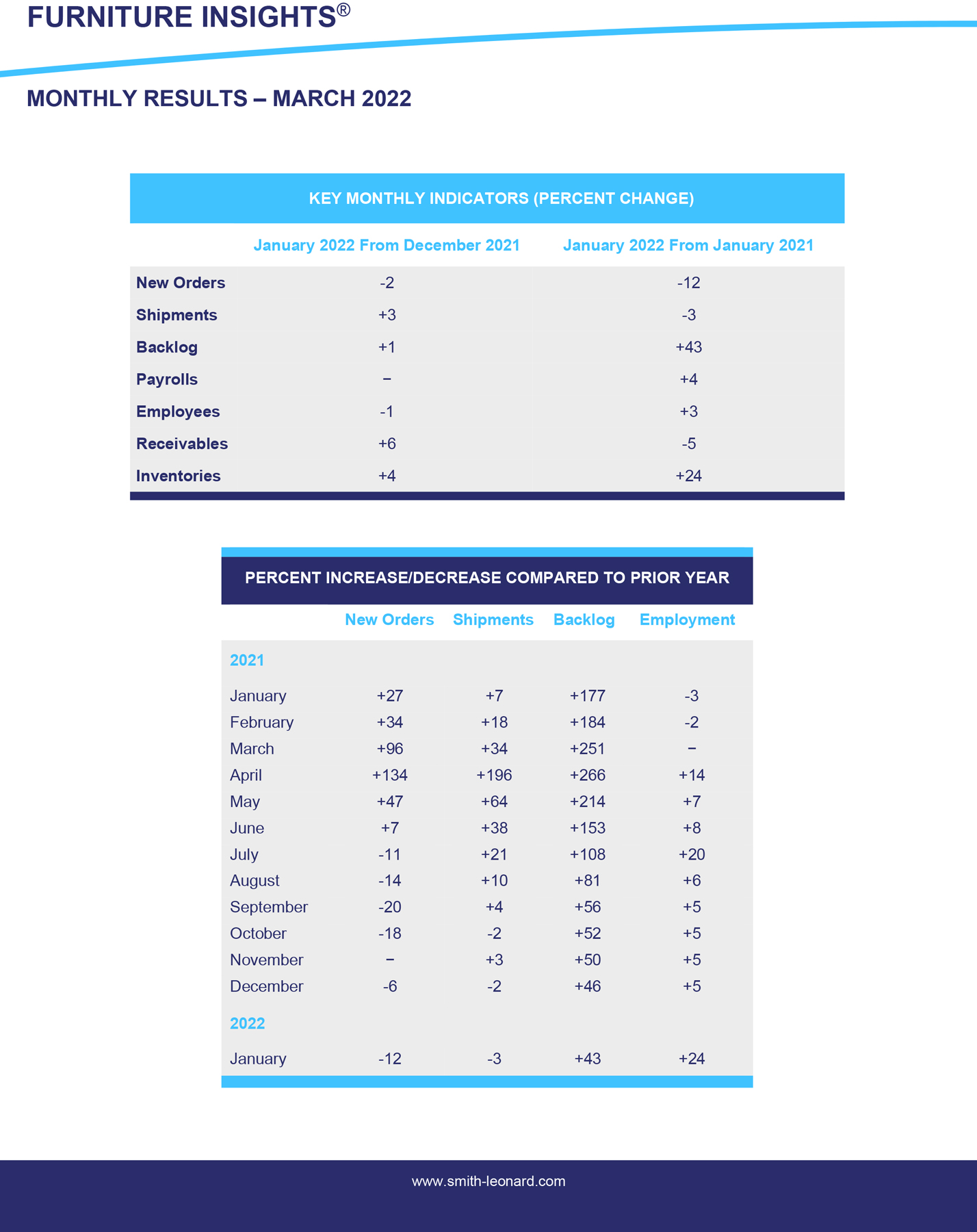 Have something to say? Share your thoughts with us in the comments below.