Despite flat furniture orders in November, residential business still strong: Smith Leonard
January 28, 2022 | 11:21 am CST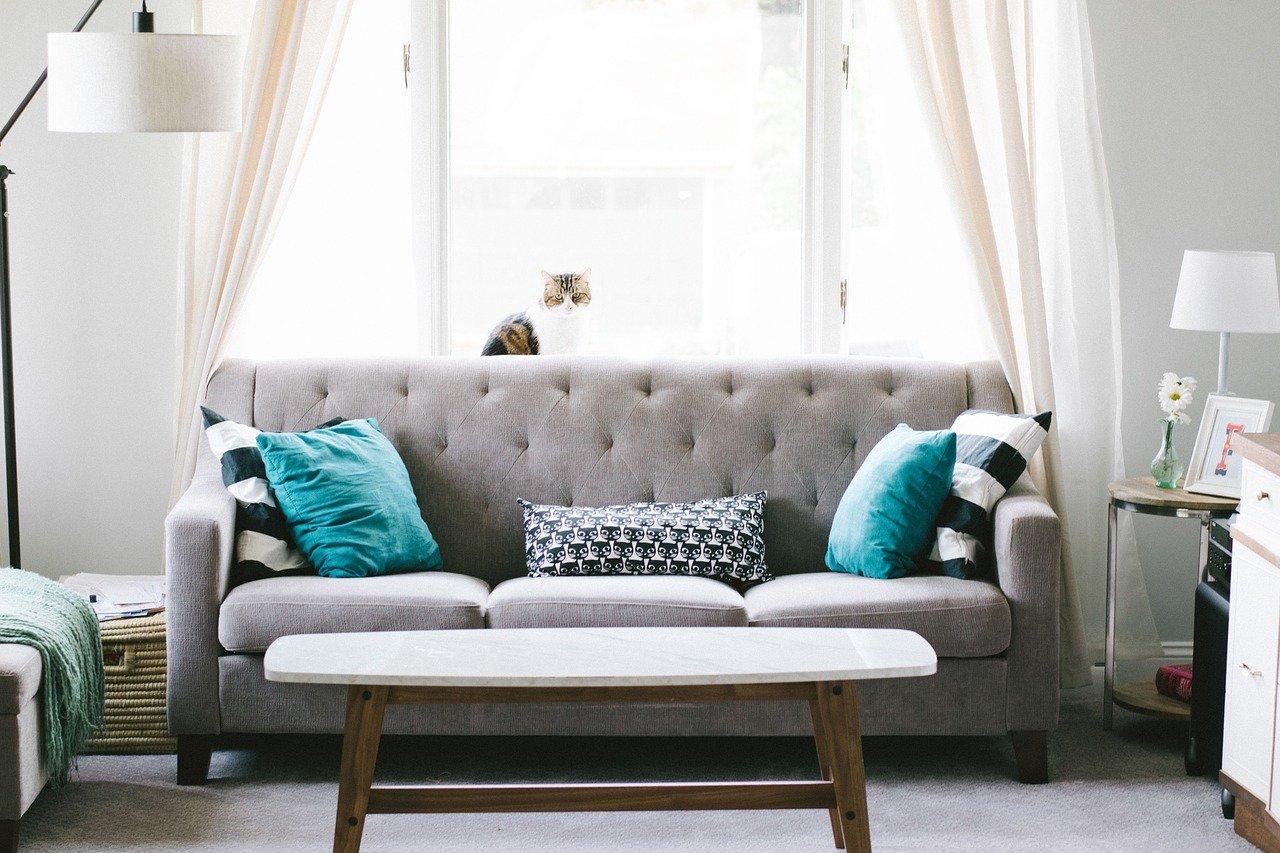 HIGH POINT, N.C. - Although new orders "were basically flat" in November compared to a year ago, "when we look deeper, November 2020 orders were up 17% over November 2019 so that would indicate that incoming business remains at strong levels," noted Ken Smith, managing partner at Smith Leonard.
"Even with orders flat compared to last year, some 68% of the participants reported increased orders for the month," Smith added. Year-to-date orders were up 16% over the 2020 period for 77% of the residential furniture manufacturers and distributors participating in the monthly survey.
November shipments were up 3% compared to 2020 figures for approximately 74% of the participants according to January's Furniture Insights; this is the same increase reported for 2020 vs. November 2019. "There continues to be so many factors that are keeping shipments down as issues with supply chain, workers, imports and freight, continue to suppress shipment levels."
Year-to-date shipments were up 23% for an estimated 87% of the survey participants.
"Backlogs were up 2% over October as once again, new orders in dollars exceeded dollars of shipments. November backlogs were 50% higher than November 2020 when they were up 148% over November 2019," the report stated.
Receivables dropped 2% from October levels, and were also down 2% from November 2020 figures. "Some of this relates to a number of participants receiving deposits on new orders and not grossing receivable levels up in their reporting to us. With backlogs up so much, these deposits just sit there until orders can be fulfilled," Smith noted.
Inventories were up 24% over November 2020. "While in line with shipments, the percent is inflated a bit as last year, inventories were down 7% from November 2019 when inventories had been depleted due to inability to buy product," he added.
On an adjusted basis, sales at furniture and home furnishings stores were up 11.1% over December 2020 and up 26.4% year to date.
"As we have stated the last several months, comparisons are difficult currently. We believe it may be 2024 before we get back to normal comparisons given the uncertainty of the pandemic," Smith said. "While there has been some easing of supplies in some cases, there continue to be numerous issues with supply chain dynamics, labor shortages, and freight challenges, both domestic and international. Some container prices seem to have eased but that may change again when Chinese New Year ends and other countries open back up from COVID shutdowns.
"Another factor in our comparisons is price increases. Wholesale prices to customers have increased significantly, as have prices of raw material and imports. We are seeing significant double-digit price indexes for LIFO calculations (not to get technical, but this means prices this year compared to prices last year end). Since we use dollars for our comparisons, it is clear that the percent dollar increases are not the same as percent of pieces sold."
Despite this, Smith added, "most economic reports appear to be favorable for good conditions into 2022. Now as we hit winter months and weather becomes an issue at all levels, we will all look for spring with hopes of a significant slowdown in COVID cases, etc. and good weather to get us out of the winter doldrums. We know many of you love cold weather as you would not live in cold climates if not, but some of us just do not. Me included."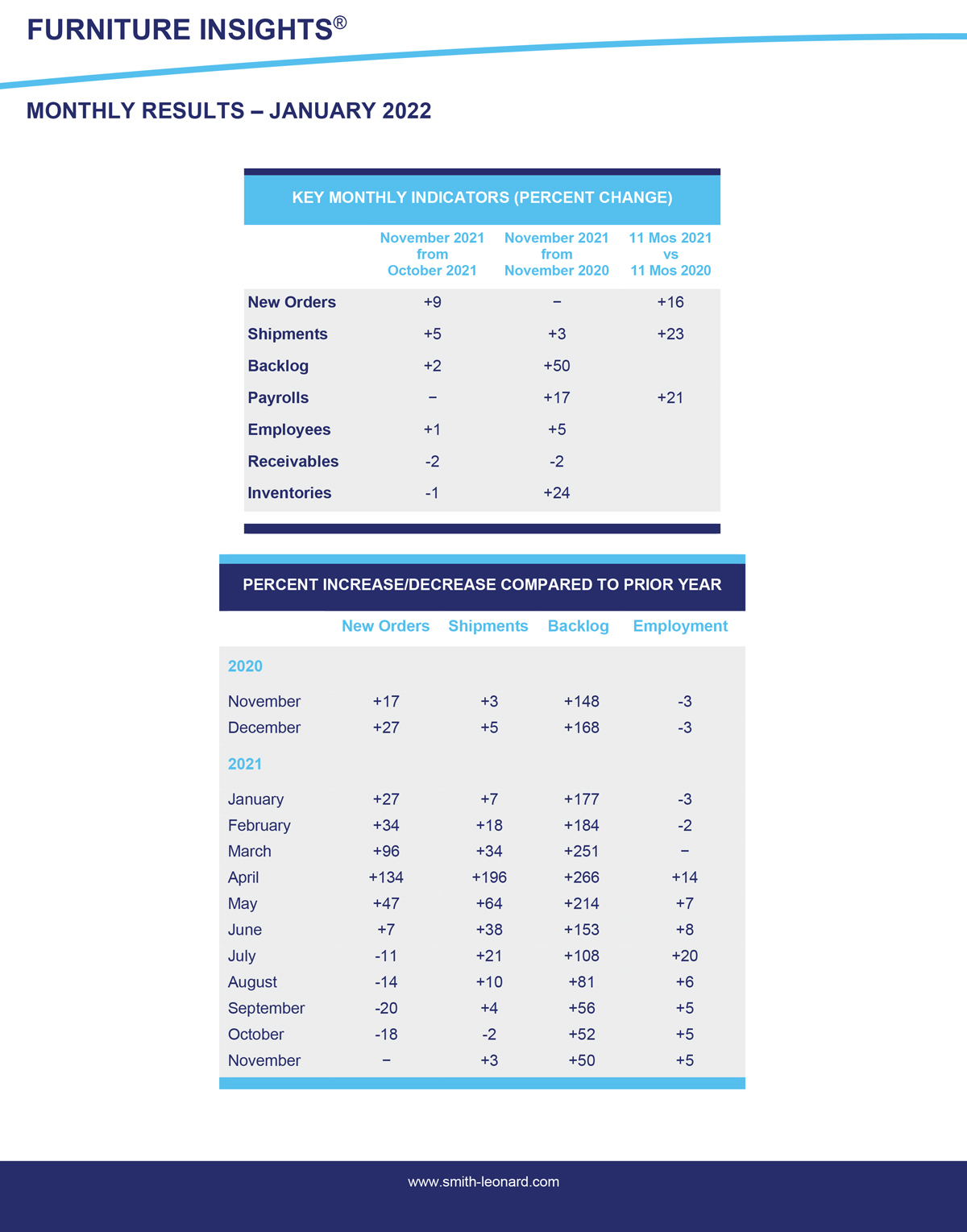 Have something to say? Share your thoughts with us in the comments below.