Despite drop in July, residential furniture orders still up year-to-date
October 1, 2021 | 1:33 pm CDT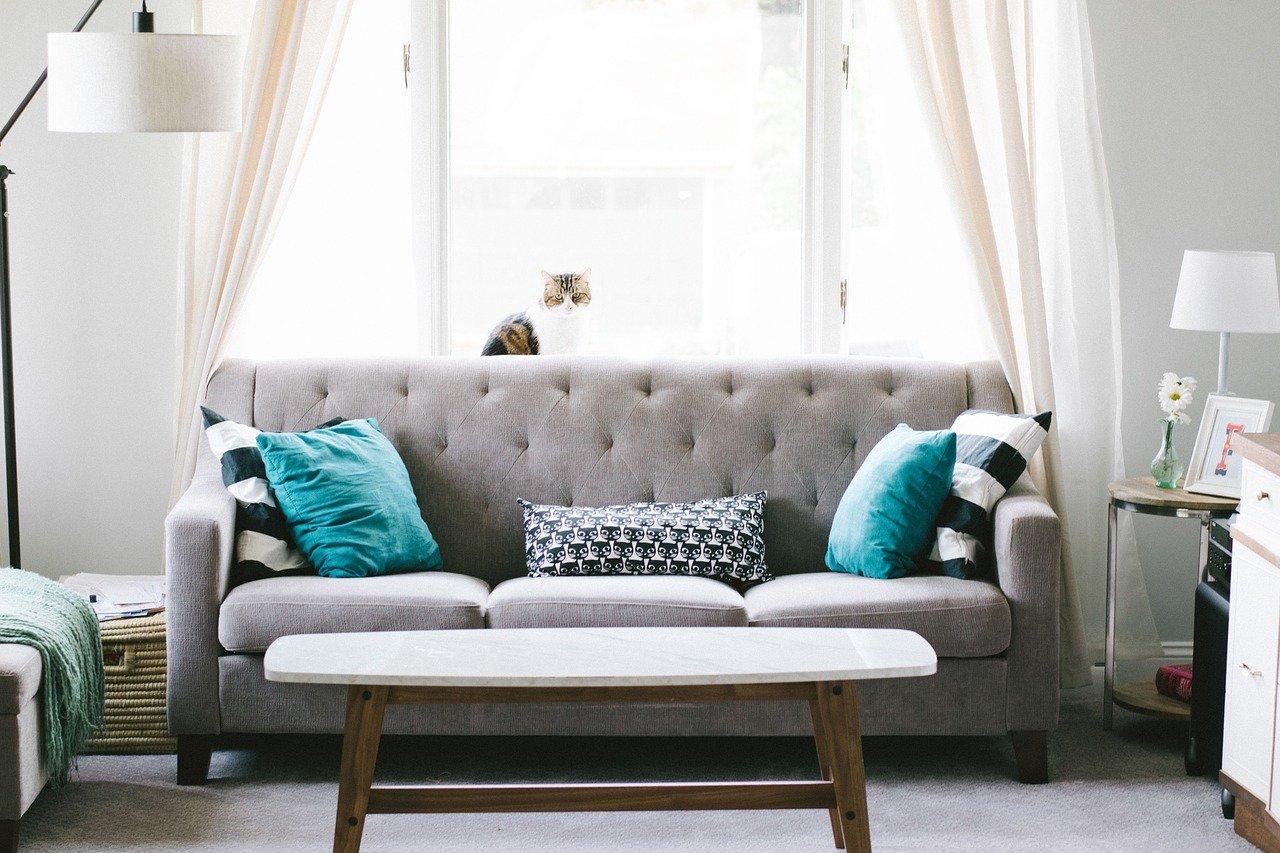 HIGH POINT, N.C. - July new orders for residential furniture dropped 11% compared to a year ago, an impact of the continuing COVID issues facing the nation, reported Smith Leonard in the latest issue of Furniture Insights. It marks the first time since June 2020 that new orders were down from the same month in the previous year.
"But the commentary to that is that July 2021 orders were up 24% compared to July 2019. July 2020 was really just the start of the comeback from the worst of business created by the pandemic, as orders were up 39% over July 2019," said Ken Smith, managing partner at Smith Leonard.
Year to date, new orders were up 39% from the same period a year ago. Orders year to date were up for 91% of the residential furniture manufacturers and distributors participating in the monthly survey.
Shipments were up 21% compared to July 2020 figures for approximately 70% of survey respondents, according to the September Furniture Insights. "Shipments were down 19% from June 2021, but we believe that was related to vacation weeks for most," Smith said.
Year to date through July, shipments were up 39% over the 2020 period, with some 91% of the participants reporting an increase. 
Backlogs were up slightly from June, but 108% higher than in July 2020, according to the analyst firm. "We realize that backlogs are too high, but they are being held back due to shortage of materials and labor as well as all sorts of freight issues," Smith said.
Receivables were up 36% over July 2020, which Smith said was in line with the year-to-date shipments increase of 39%. "Receivables only declined 2% from June while shipments were down 19% but we think most of that difference was timing. We continue to hear that receivables are in good shape for the most part so as best we can tell, most retail customers are able to stay current.
While July inventories were up only 5% over June figures, Smith said, "Inventories were up 51% over last year, but last year inventories were down 10% so some of that is timing and the rest is participants knowing that having inventory now is critical. The issue now is, do you have all of the 'right' inventory that you need."
Meanwhile, sales at furniture and home furnishings stores in August were up 15.6% compared to a year ago, and up 35.2% year to date over the same period in 2020.
"The 'Whack a Mole' world we seem to be living in continues. Most of the folks we talk with seem to feel that is a good description. If one thing gets fixed, something else comes along as an issue," Smith said. "We won't get into all the intricacies of those issues as most of you are living with them every day. In most stories we read today, the issues at the ports, for the most part, are a real mess and the backlog is so big, it is questionable how soon it can be fixed."
The cost of materials and labor continue to be among the top concerns, he added. "The cost of materials keeps going up and is really becoming a problem for people quoting prices for future delivery. One non-furniture client reported they are taking orders for their products but not quoting prices until closer to time to make the product. Could custom order furniture pull that off? Or imported case good suites? Maybe not, but it is an interesting concept to consider.
Labor seems to be getting a bit better but so many people that left the workforce have decided not to come back, even with unemployment payments being cut. But most we talk with are getting more people in the door to interview. The next concern is retaining the talent once found."
Smith continued, "While confidence is down some, most feel that the economy should continue to be positive into 2022. The new COVID variant has spooked some people and vaccinations are still an issue, depending on which side you are on. The stock market is also becoming unpredictable, unfortunately right here coming into High Point Market time. Let's hope we can get the COVID issue settled down as we get closer to 2022."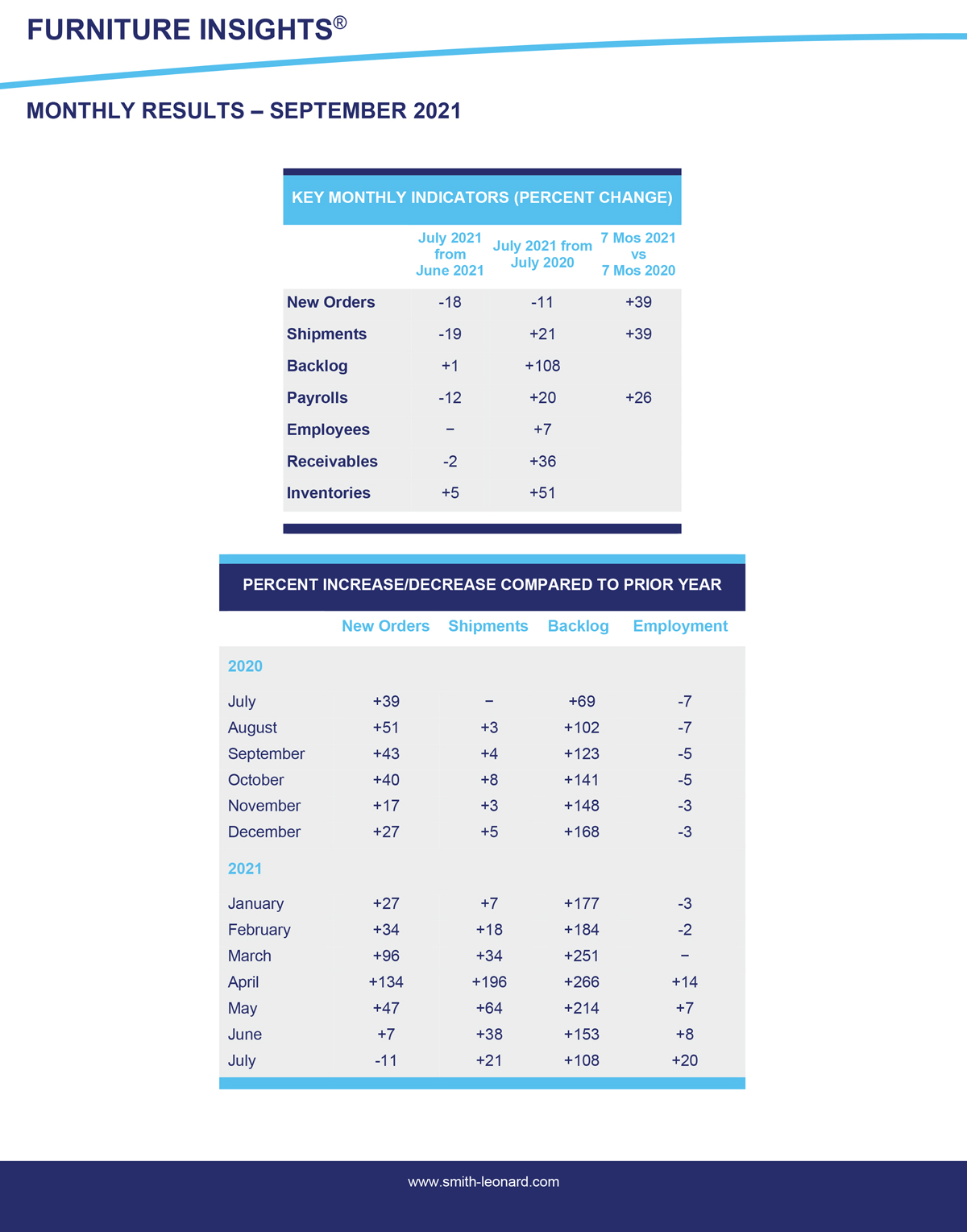 Have something to say? Share your thoughts with us in the comments below.