New residential furniture orders dip in December, but up over pre-pandemic figures
March 1, 2022 | 2:03 pm CST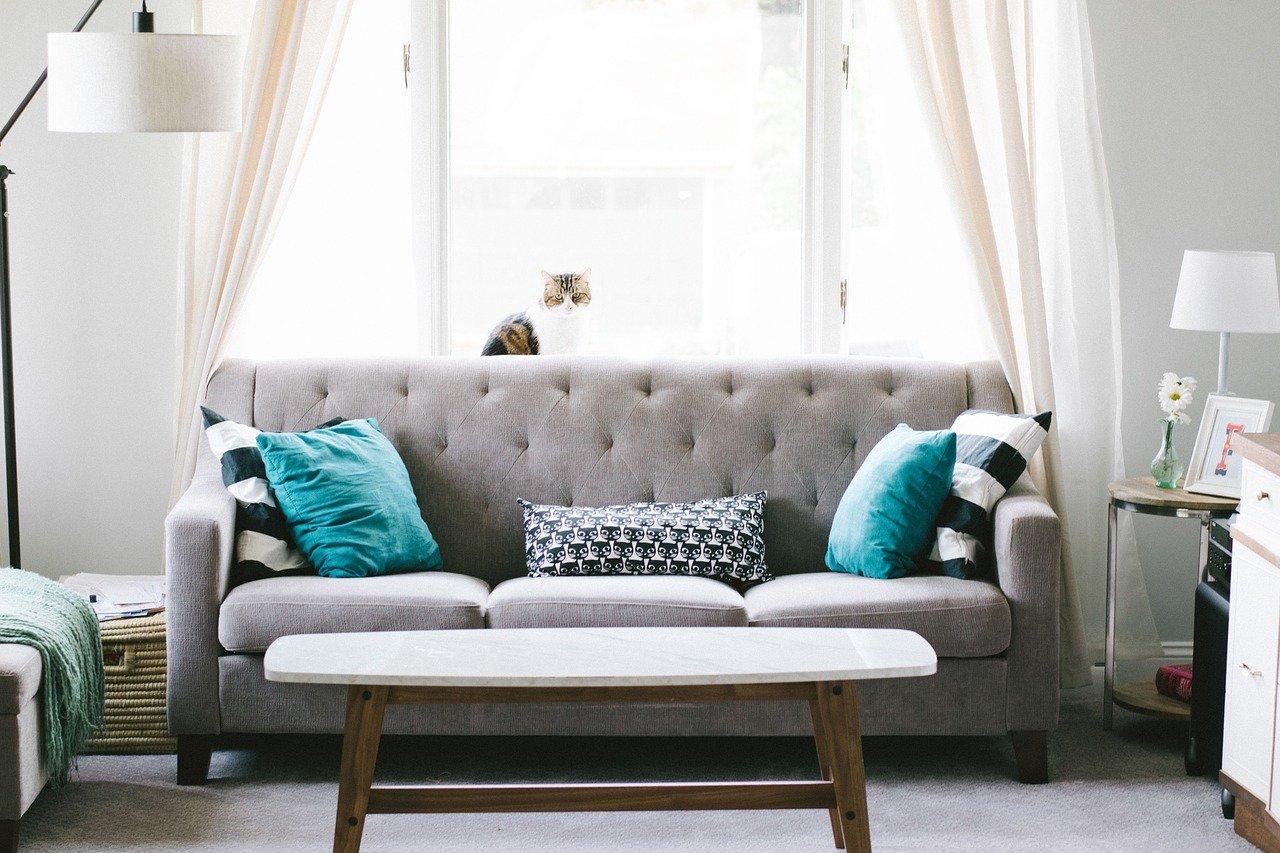 HIGH POINT, N.C. - Despite December's 6% drop in new residential furniture orders compared to 2020, they are still up by double-digits over 2019 figures.
"On the surface, the results were beginning to show some slowdown in business which has been somewhat expected. December new orders were down 6% from December 2020. But looking back, December 2020 new orders were up 27% over December 2019. So, December 2021 new orders were up 19% over December 2019, continuing the string of good business for the industry," noted Ken Smith, managing partner at Smith Leonard.
Year-to-date new orders were up 14% over 2020 for 77% of the residential furniture manufacturers and distributors participating in the monthly survey. For comparison, 2020 was up 15% over 2019.
December shipments fell 2% compared to 2020 figures according to February's Furniture Insights, however, compared to 2019, they were up 2%. "All the same supply chain issues and labor issues continue to impact shipments. Shipments were actually up for about two-thirds of the participants but some of the ones that were off, were off significantly," Smith said.
"The increased orders coupled with shipments not able to keep up, meant backlogs continued to grow, with December backlogs up 46% over last December when they were up 168% over December 2019."
Year-to-date shipments were up 20% over 2020 for an estimated 87% of the survey participants.
"With the dollar amount of orders still higher than dollar shipments, backlogs rose again, but only 1%. Compared to last year, backlogs were up 46% which doesn't seem all that bad until you realize that last December, backlogs were up 168% over December 2019," the report stated.
Receivables were down 2% from last December in line with the decrease in shipments for the month and down 9% from November. Shipments were down 12% in December vs November, "so again in line," Smith noted.
Inventories were up 4% from November and up 25% from December 2020. "Inventories appear in line with increases in orders, etc., assuming they include the right product. Many have bought a lot of product just to have either materials or finished products to have things to sell. As business finally slows somewhat (when we are not sure), we hope that some warehouses and plants do not have what will become discontinued products in the end," he added.
On an adjusted basis, sales at furniture and home furnishings stores were up 2.7% over January 2021.
Expectations for the April market in High Point are positive. "Business has continued to be very good for most in the industry. While new order writing has tended to show some slower growth, that is probably good for most. Many have looked for more capacity but finding people to work there is a different story, so backlogs remain a significant issue. Also, prices have continued to have to be raised, but it appears that retail customers are accepting the increases, reluctantly of course, but realizing that the needs are real. And retail customers, who do not know what furniture should cost, hear that prices are up but realize, most everything is going up," Smith said.
However, he cautioned, "The Russia/Ukraine issue will create more problems around the world as most any sanctions that will have meaningful results will have negative results on the U.S. as well as other countries. We will not attempt to get into all of that other than to say that the pandemic has caused enough issues, and serious fighting in Ukraine will have some serious effects of the world economy and the U.S. We can only hope that it is short lived."
As a final note, Smith said, "First, let us say that all of the results [provided] were from a time before the aggression by Russia into Ukraine. Our thoughts and prayers go out to all of the folks involved in this issue and we hope it is over soon with as little damage and loss of life as possible."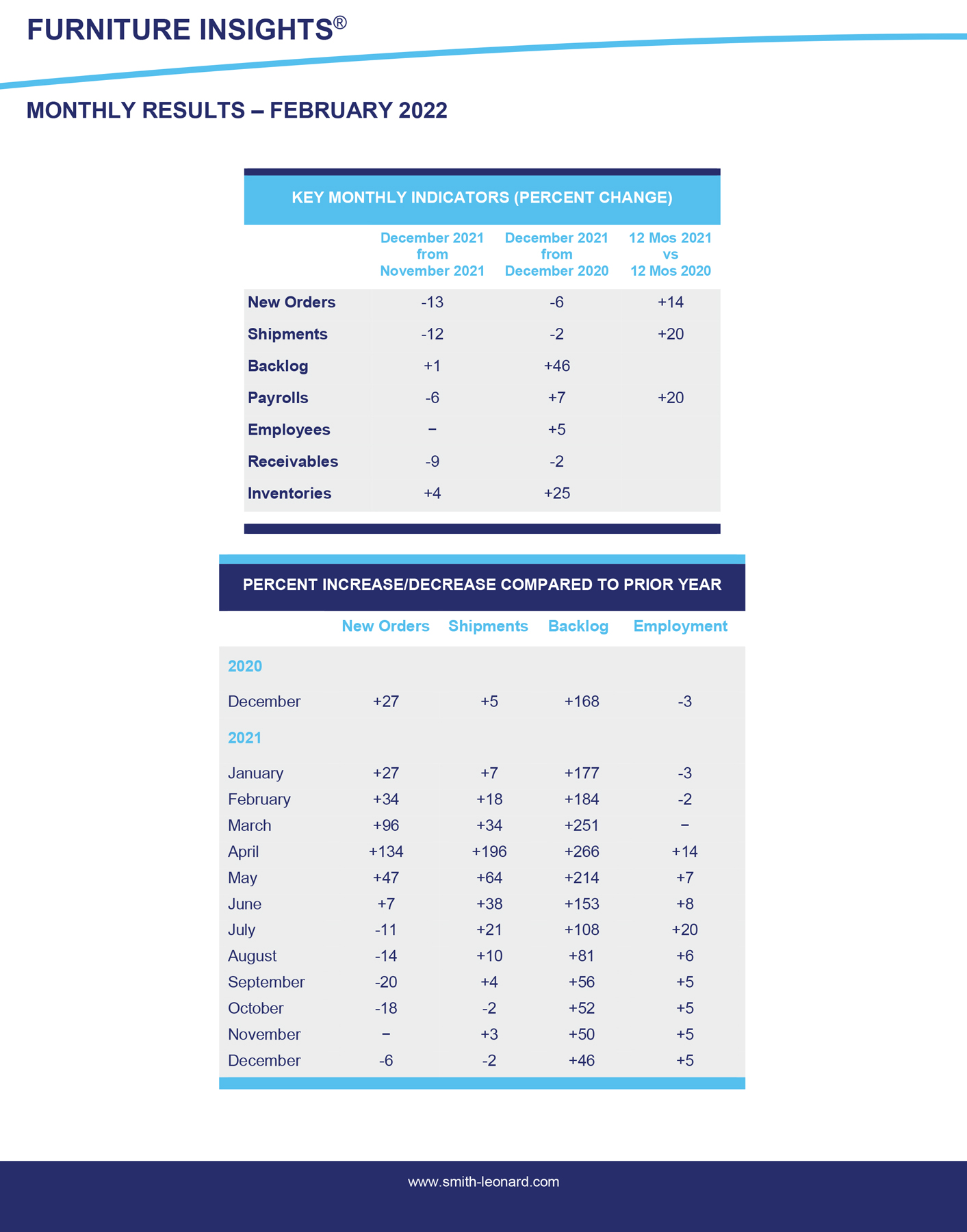 Have something to say? Share your thoughts with us in the comments below.