ROOMI Group's award-winning formula
May 4, 2022 | 4:13 pm CDT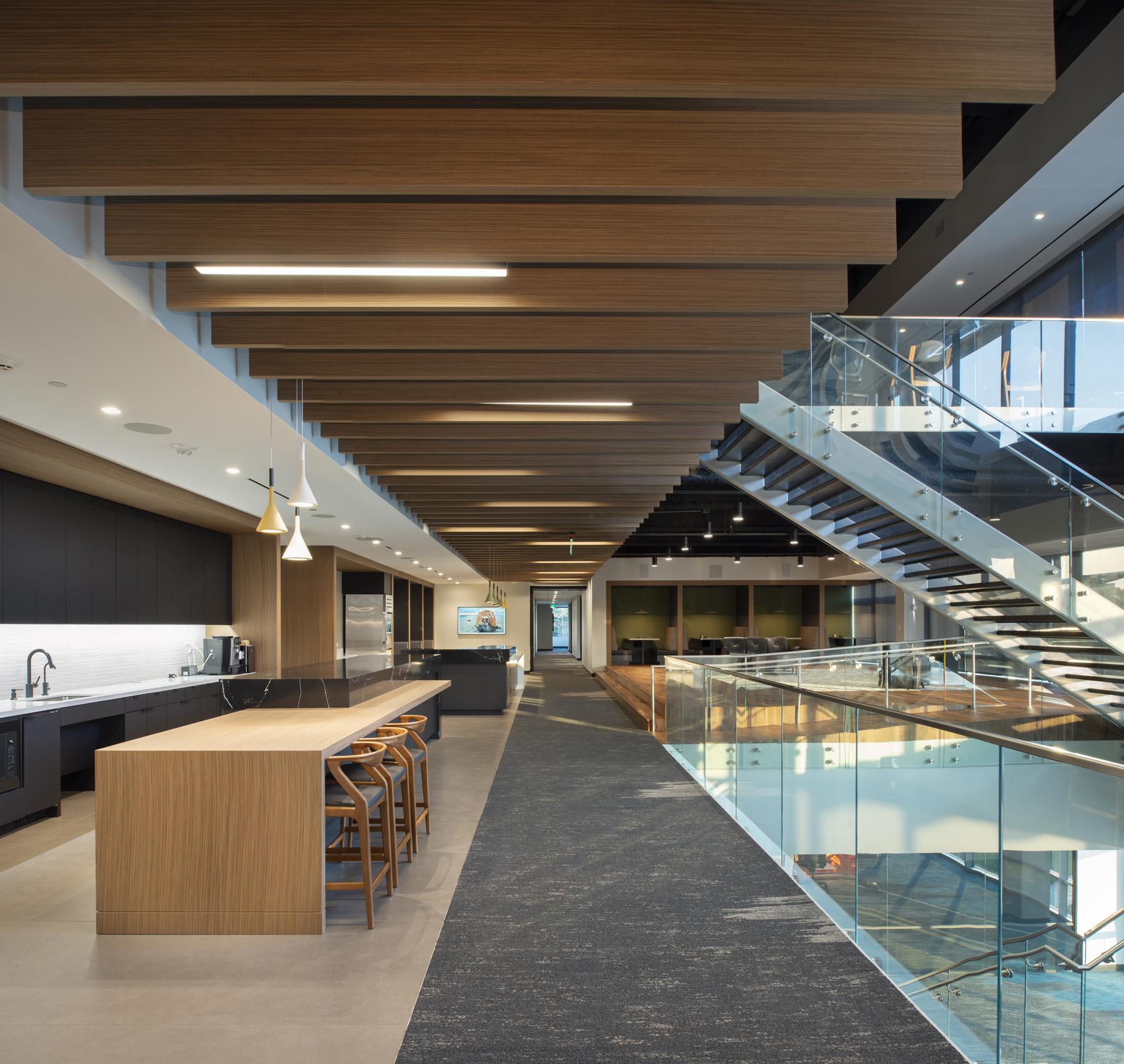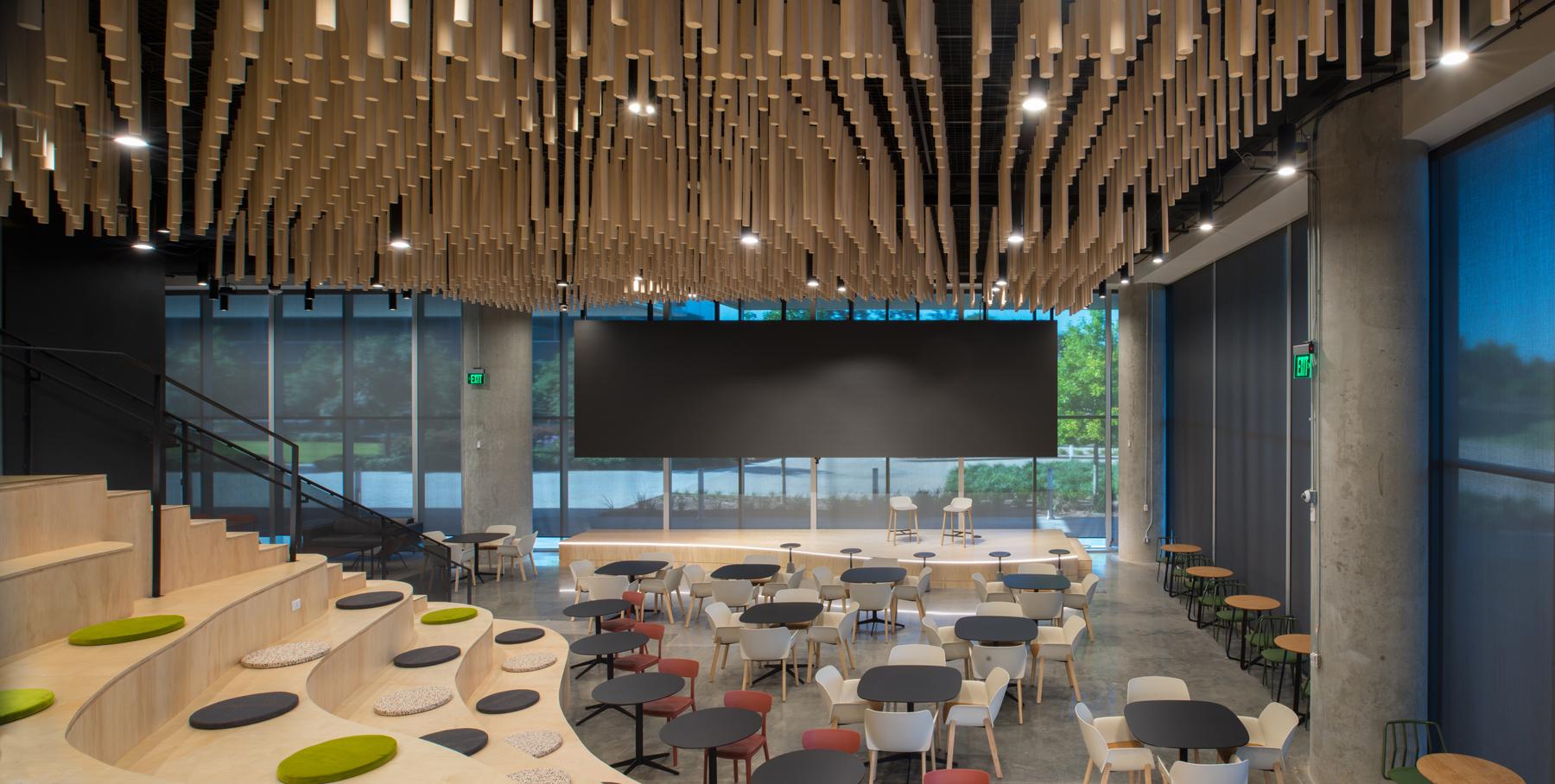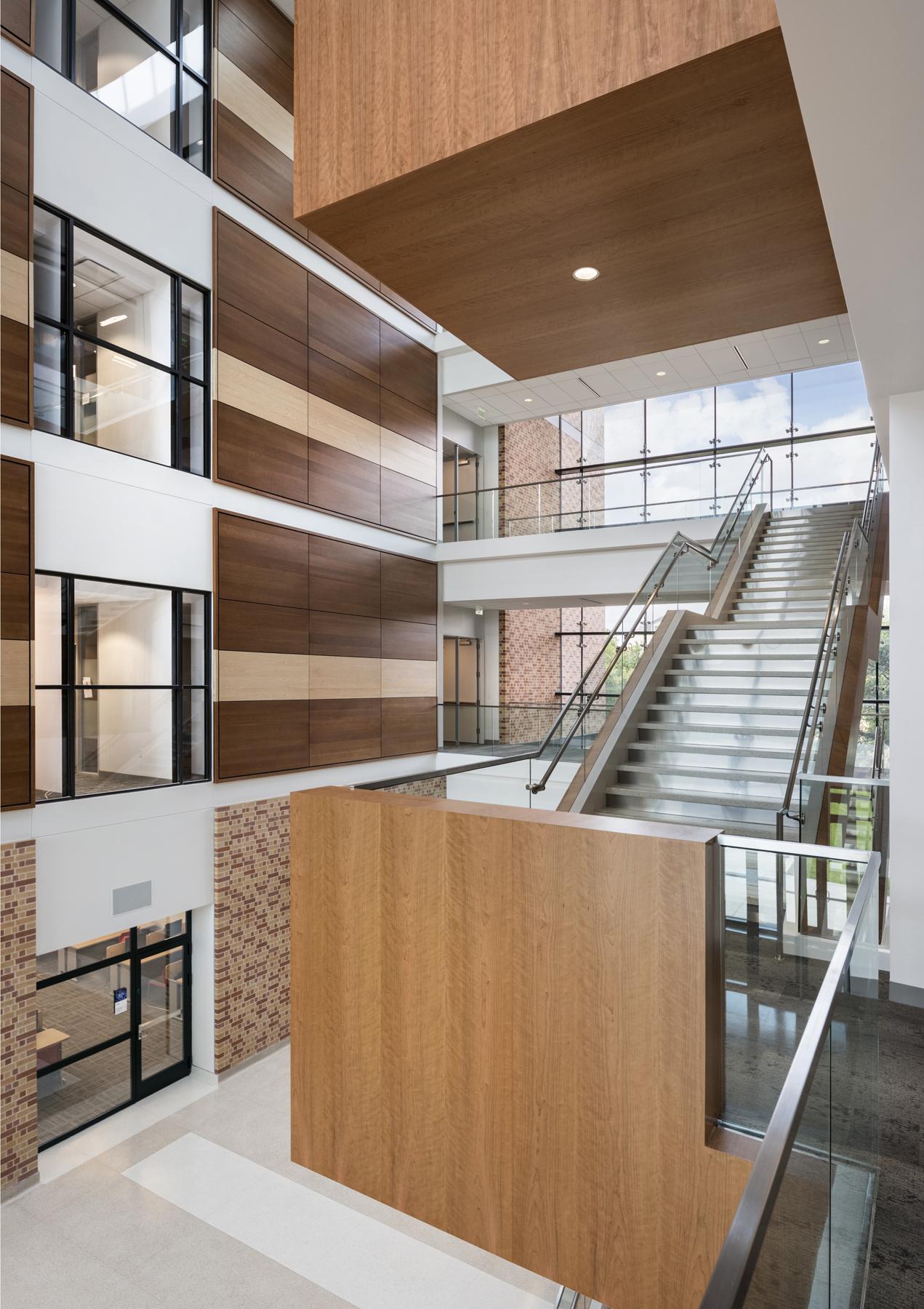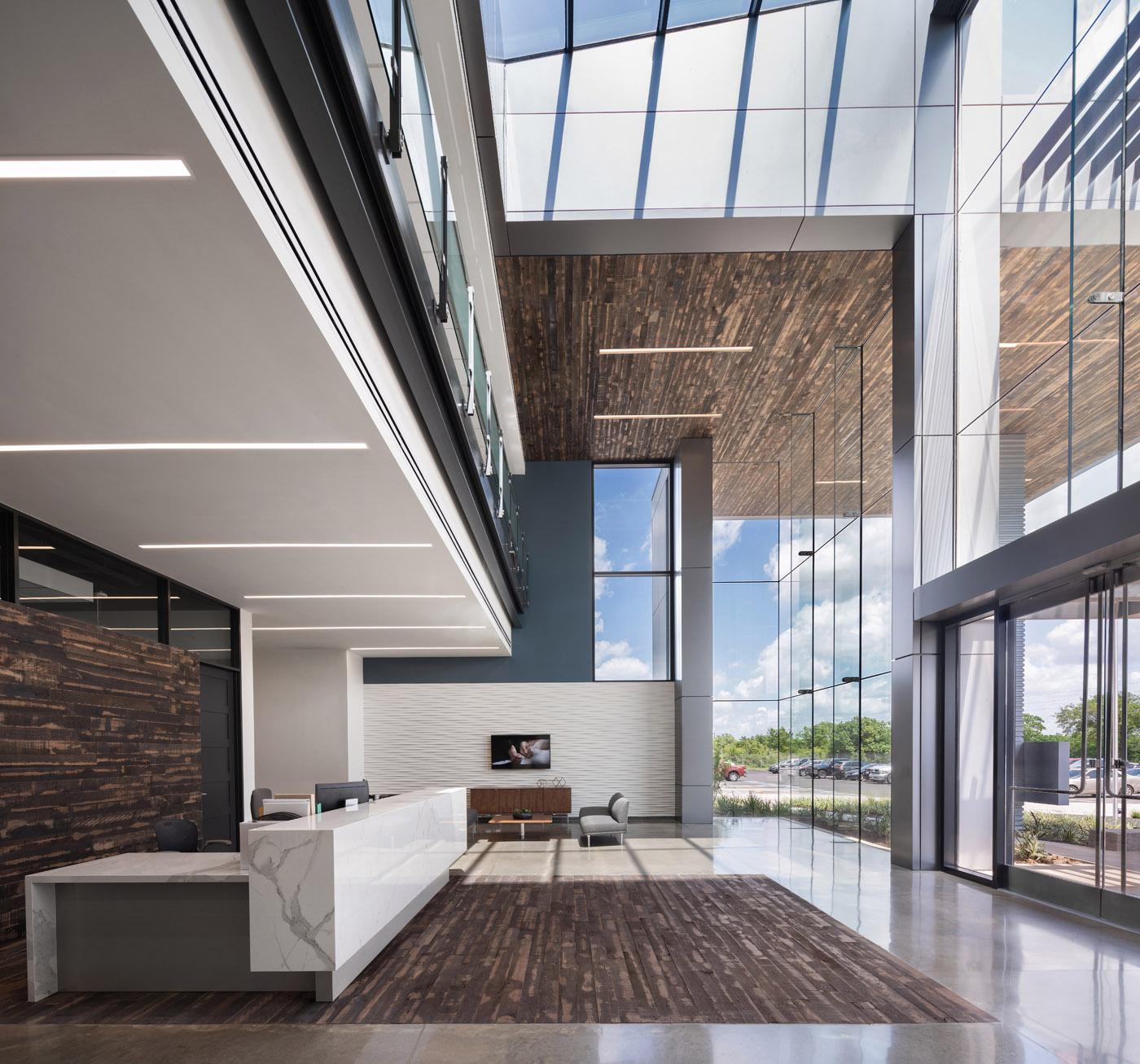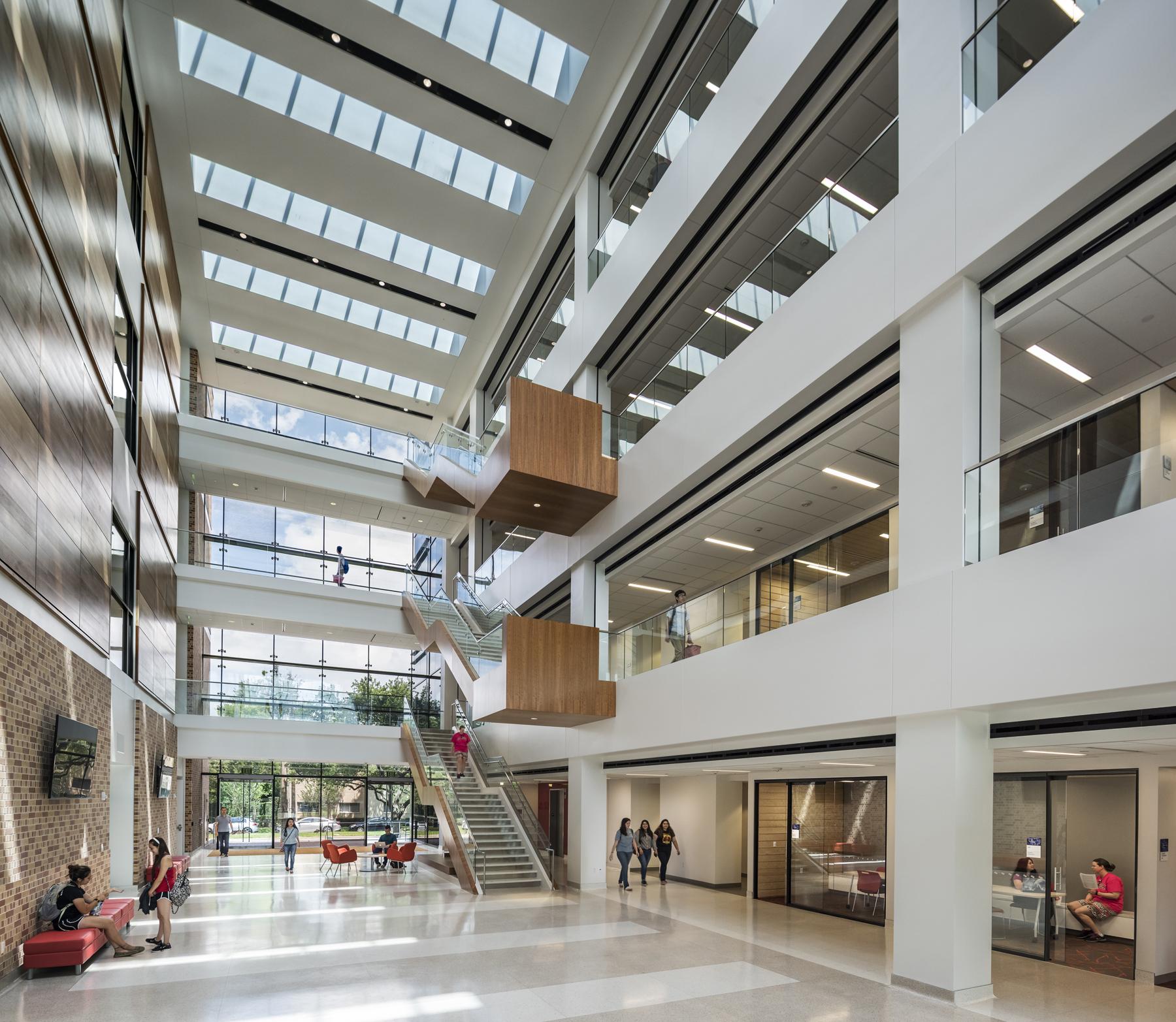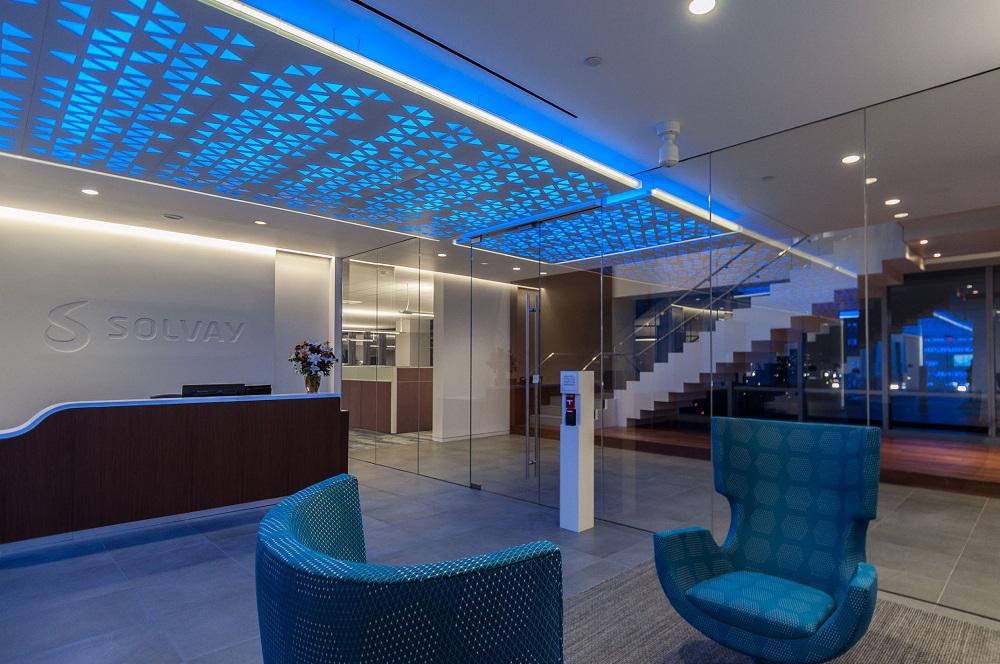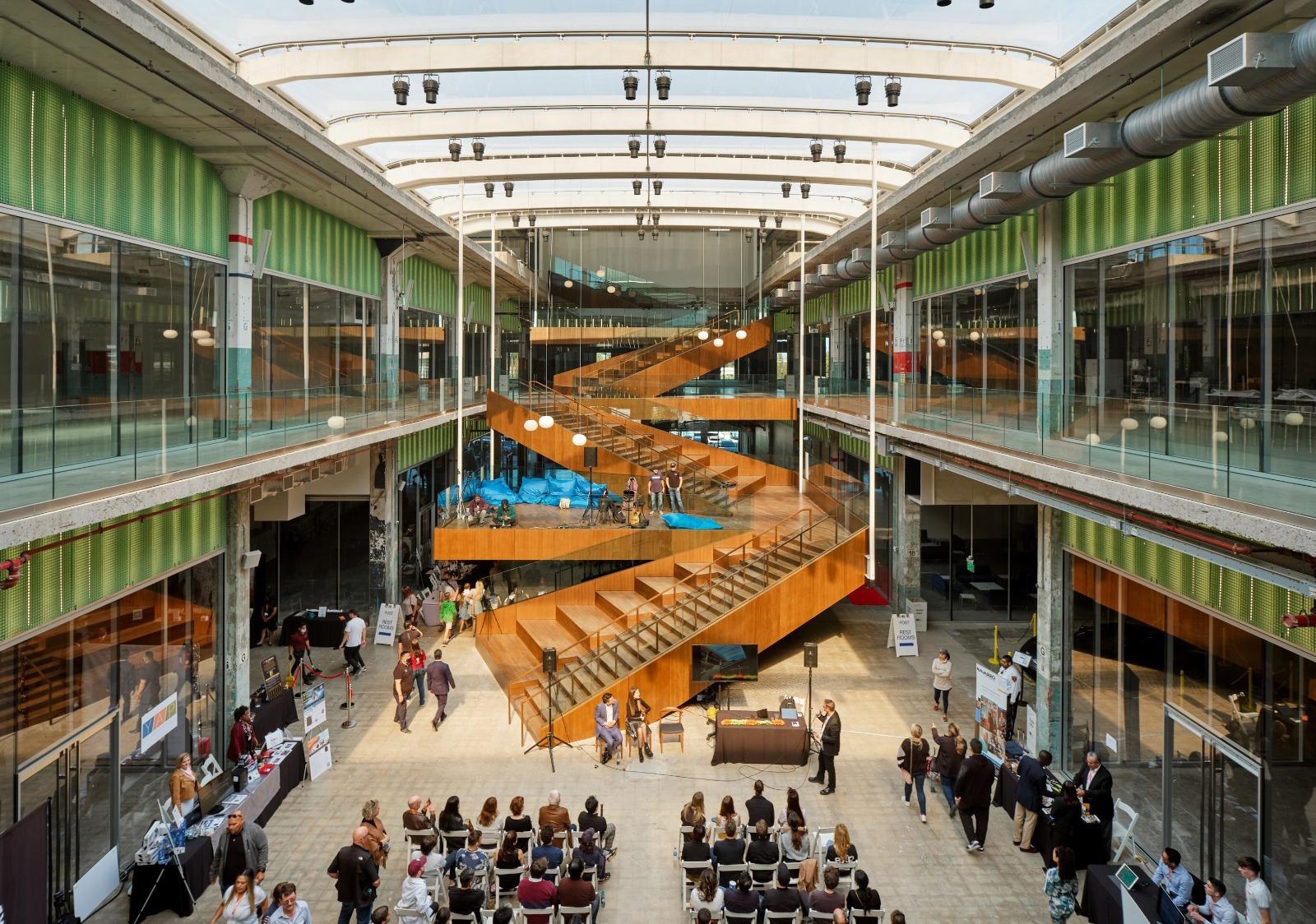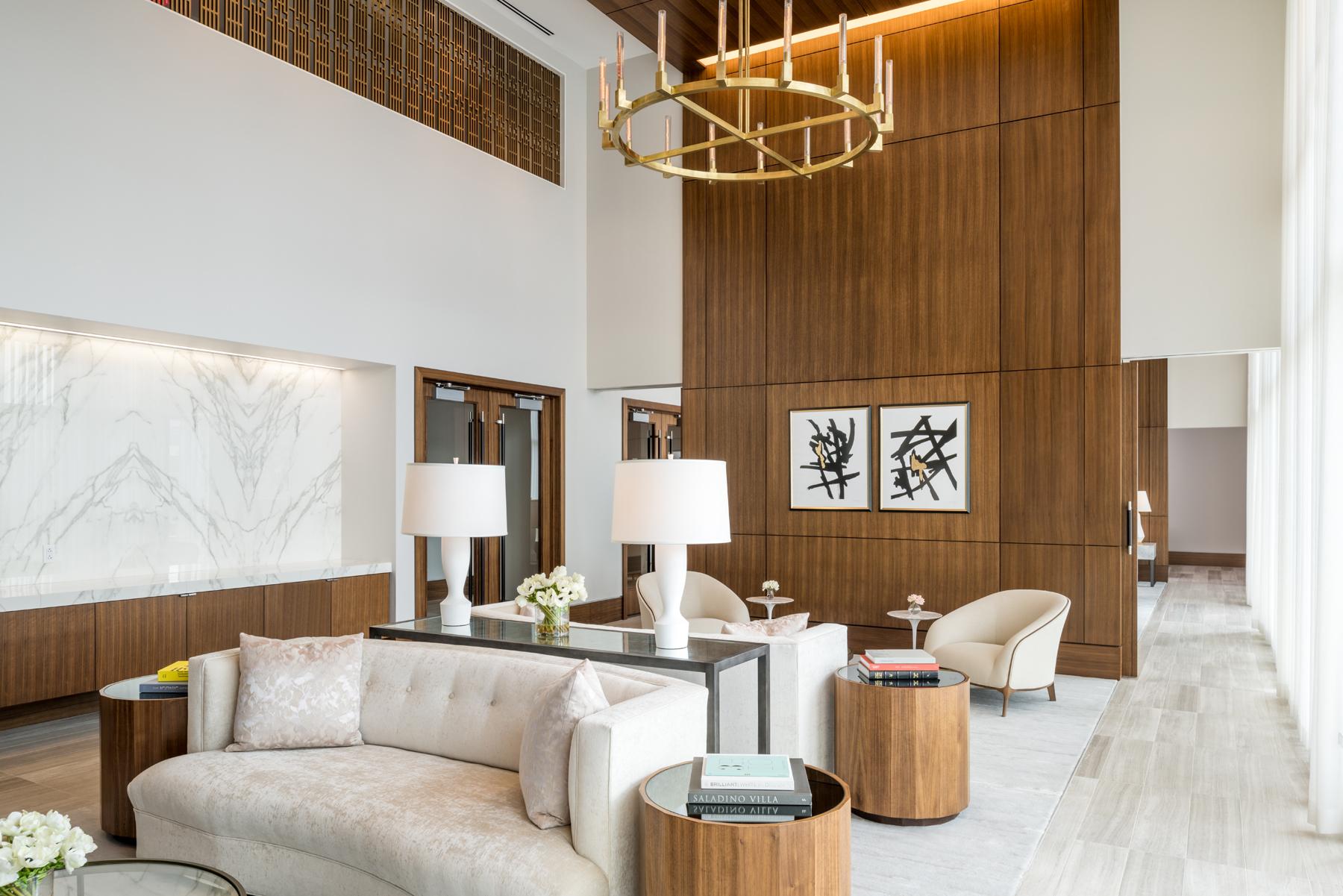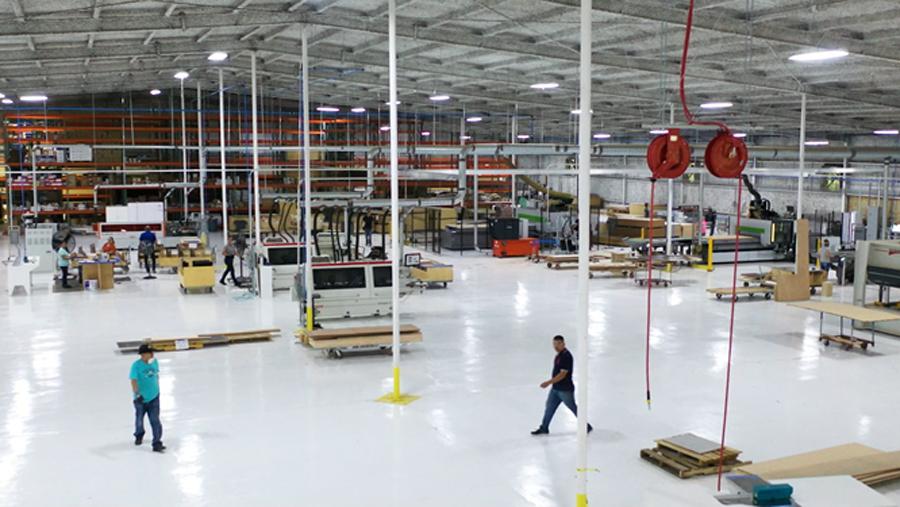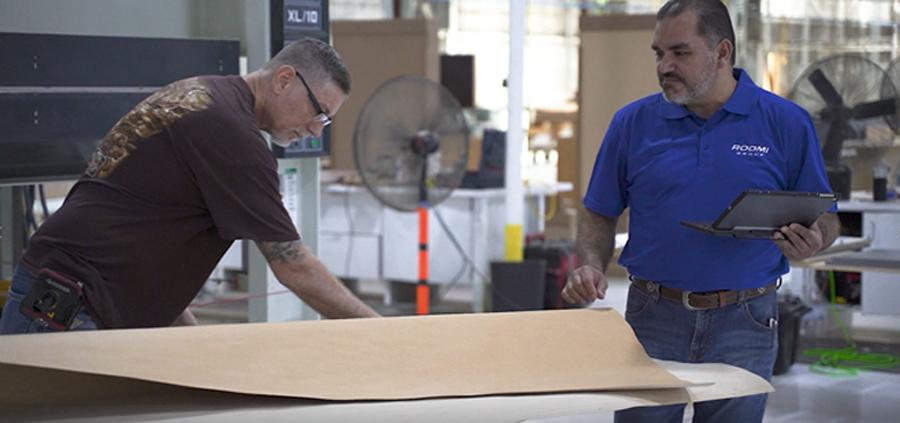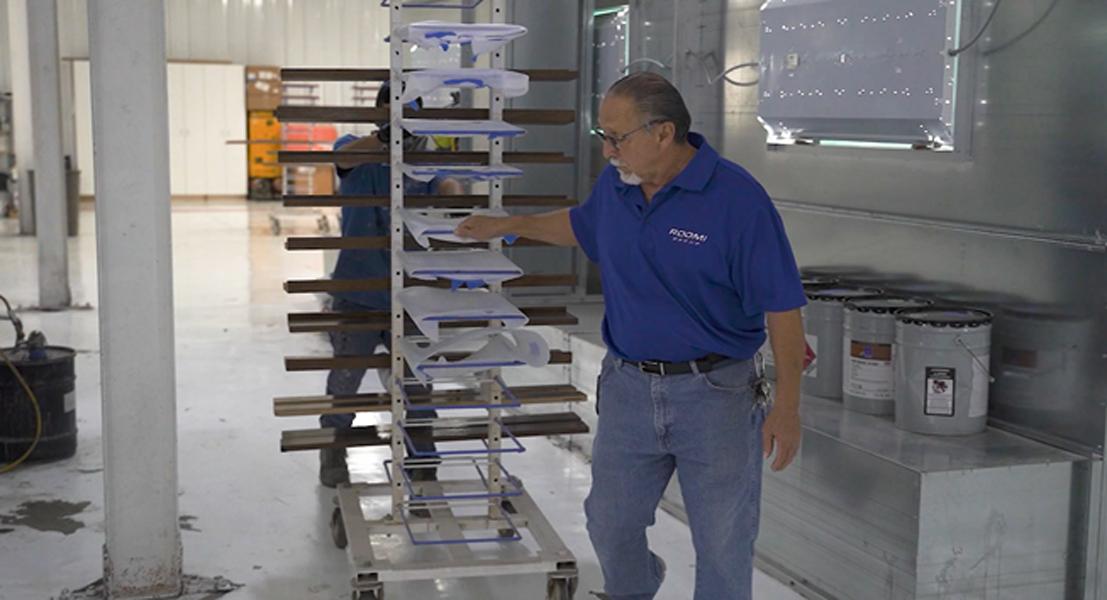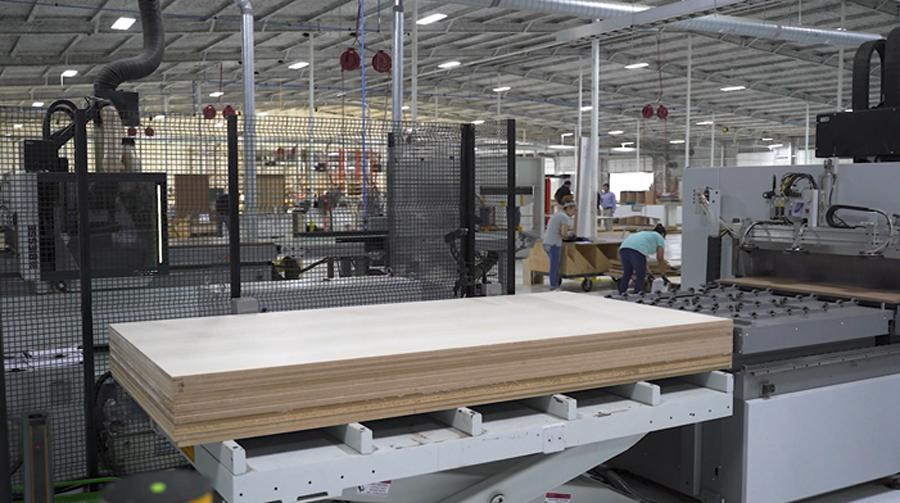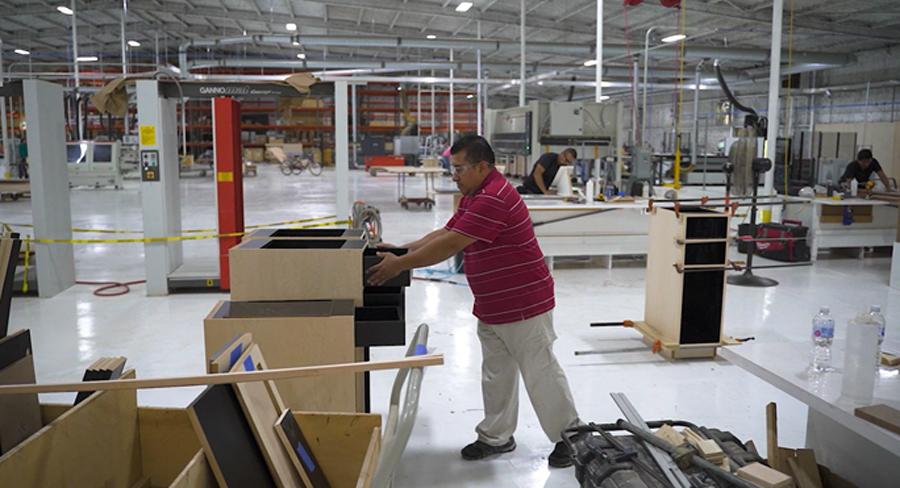 Complex or unique project? It's no problem for ROOMI Group Corp. This architectural woodwork manufacturer has a reputation for quality and craftsmanship, and its willingness to say "yes" to any project, makes it one of the busiest firms in Texas, if not the nation.
In fact, the roughly 400,000-square-foot fully automated, robotic facility, which is located on 15 acres in Houston, is the nation's largest single production plant based on infrastructure for the market segment. ROOMI Group also ranks 158 on the FDMC 300 list of largest North American wood products producers, based on sales.
Led by brothers Faisal Roomi Hussain, chairman and president, and Furqan Roomi Hussain, CEO, the family-owned architectural woodwork firm has grown significantly in size and scope since its founding in 1990 by their father, the late Hafiz Wajid Roomi Hussain. (See ROOMI's Rich Heritage, below.) The vision, though, has been consistent.
"Premium woodwork was always the vision from inception. As it requires discipline, high-quality ingredients and exclusivity in each outcome; there is a unique appeal in premium woodwork which pulls us at ROOMI to help our clients realize their vision," said Faisal Hussain. "Each piece, on each project we construct, gives us the opportunity to build something new and something different, which in turn constantly fuels our growth and skills."
Along with its capabilities, ROOMI's culture sets it apart. "Primarily, we have a very strong client-focused center, and in each process, document, product, concern and challenge; we are proud to have a solution-driven approach. Our clients speak highly of our proactive culture of problem-solving," he said.
"At ROOMI, there is continuous training provided on being proactive and transparent to our staff, and this resonates with our success. Our staff works collaboratively as a single unit to step forward to face daily challenges with a tribal mindset to serve."
He added, "Regardless of the size or complexity, ROOMI is known as a consistent quality fabricator. Our products and projects reflect this theme of exceeding expectations frequently. Even during COVID, when resources were limited, ROOMI was able to maintain our high levels of quality company-wide."
Project diversity, complexity
ROOMI's client base is diverse and includes Fortune 100 corporations, law firms, educational and health care organizations, as well as those in the religious, retail, and high-end multi-family markets.
"ROOMI can pivot between the markets because our goal is not to build to any one type of customer. We are loyal to high-quality demands in challenging environments. If these two ingredients are identified on a project, we can most certainly be competitive," Hussain said.
"The core of our building practices is custom manufacturing. This has led us to invest in highly flexible automation, equipment and AI. We prefer not to build the same products repeatedly nor do we pursue the same type of projects — rather, we want to challenge ourselves to stay agile and highly adaptive to emerging markets and futuristic designs."
Among ROOMI's memorable projects is the award-winning Live Nation Theatre at Post HTX in downtown Houston, where the building's historic designation added challenges and constraints on the products and design. Completed earlier this year, it included a five-floor split plan staircase and co-working space wrapped entirely in wood. "This single element required nearly 10,000 man-hours of complex panel and trim installation on a single unit. It is a true piece of art even today."
Complex grain directions in conjunction with angles and slopes made for a challenging project, and ROOMI spared no expense to maintain a complex QA/QC (quality assurance/quality control) process throughout the fabrication and installation "to endeavor a smashing success."
A member of the Architectural Woodwork Institute (AWI) and a licensed QCP manufacturer, ROOMI has been lauded numerous times, most recently for its work on Houston's Marathon Oil Tower luxury lobby and co-working spaces. Designed by Page Southerland Page and fabricated and installed by ROOMI, the award-winning, LEED Gold-certified project included a co-working lobby area, sculptural cafe service counter, cabinetry and a decorative privacy screen in the dining area, using a mix of European oak, metal, and stone. The prestigious AWI award advocates the commitment to quality and precision woodworking exhibited by ROOMI.
Manufacturing prowess
ROOMI has grown significantly since its start in 1990, from a 7,500-square-foot shop, with 10 employees, to roughly 400,000-square-feet, with approximately 140 employees today.
"Our 15-acre campus has plenty of room for future expansion as we grow to serve additional markets," Hussain said. "At ROOMI, our investment in technology is driven by our desire to be current with the latest ERP, JIT and AI tools. We believe in serving our employees with constant training on emerging technologies to help manage our high-quality constraints and shifting deadlines."
The company utilizes lean manufacturing principles, and on any given day has more than a dozen projects in "live" production, with another dozen in preconstruction and design. "We have dedicated management teams who help identify bottlenecking and constraints for ROOMI to deliver each project on time. We are proud of our ability to work collaboratively with all the challenges imaginable to deliver a high-quality result on time."
Typically, ROOMI's woodworking enterprise is built upon a total commitment to providing quality products and exceptional service. Often, ROOMI is specified in the development stages of a project and "this allows us to control the narrative in the selection of finishes, means and methods. Our teams take a holistic approach with each client. We study the design intent to understand the motive behind the products. We then develop deliverables to help satisfy the goal and also meet the needs of the project. Our designers work closely with our clients to capture the intended impact of the woodwork investments. We use live samples, mock-ups and flitches to focus on maximizing material yields. We manage the project from concept to completion with a constant focus on budgets and contingencies. The project moves from our estimating department, develops through our project management and operations teams and continues deeper into manufacturing," Hussain explained.
Specifically, the project then moves to Operations, where every detail is analyzed and approved for production. "This is where old-school craftsmanship meets high-tech robotics and AI. We have numerous machining centers which are calibrated, tooled, and readied by our engineers. These create the heart of our machining department. They process, sort, label and relay the necessary parts for our craftsmen for manual quality checks and pre-fabrication," he added.
Vertically integrated, ROOMI lays up its own veneer and laminate panels, and has a ready supply of cores in stock. "We carry nearly $2 million in raw materials inventory plus our investment in our veneer logs. This is essential for us to have a fluid supply to our production departments."
Significant investments in technology were made recently to improve productivity. In use are: five 5x12 Biesse CNC nesting machining centers; six SCM and two Holz-Her edgebanders; two Kuper veneer splicers/guillotines; three HMT laminators; two hot and two cold presses from Italpresse; three SCM veneer sanders; three Larick profile sanders; a Weinig CNC moulder; three Felder shapers; six Felder sliding saws, custom dust collection/air handling systems to minimize dust, along with eight Toyota forklifts. In the finishing shop, ROOMI has three Stanza automated spraying chambers, six SAMES Kremlin spray systems and eight Prime Heat drying ovens. ROOMI uses Microvellum drafting and engineering software, along with IER and proprietary ERP software, and proprietary ERM software.
"Having a solid infrastructure is vital for the core to grow," Hussain said. "With our 2019 expansion we were able to lay out a long-term strategy based on waves of new investment every 24-30 months."
He added, "ROOMI has step-up investments scheduled in 2023 and 2026. Both targets will have a reinvestment of nearly $2.5 million in equipment and we are additionally dedicating $1.2 million in AI/robotics. We are also currently working with European machine manufacturers to rewrite certain codes to work around our time studies for auto loading/parts management, waste management and robust AI identification for moving parts through our production line. It is exciting to lead the industry in taking optimization production tools and adding AI for an absolute symbiotic process."
Sustainability & initiatives
Along with being a lean manufacturer, ROOMI is FSC-certified and environmentally sustainable. "ROOMI believes in serving the planet, and as such we only use low-VOC emitting adhesives and solvents in our production line.  We also maintain less than 7 percent waste from any sheets or panel processing by implementing nesting of parts on the production runs." The company also has chippers and grinders to process wood waste for sale to composite panel manufacturers. 
Although most clients are "value-driven" decision makers, ROOMI continues to "build to a LEED standard as a habit," while managing its margins. "We do not want to switch off our standards based on margins, and in the past five years, we have maintained all core used on all projects as NAUF and all solvents are low VOC regardless of the financial input from the project. This standard has given us an extra layer of pride as we continue to grow and share our building standards to serve the planet."
Also unique is that ROOMI is 100 percent paperless in every department; it achieved this goal in 2015. "Our craftsmen are our engineers. They are capable of merging and interfacing with our robust IT infrastructure to build using true collaboration tools and JIT link up data distribution based on activity updates."
The company also has invested in other areas, including office improvements and training/retraining. "We are proud of our proactive planning tools. And we maintain ease of user interface as the center of all IT investments. Our staff realizes and is extremely appreciative of our goals to help them accomplish their tasks faster while keeping everyone cohesively organized."
Hussain added, "We are also extremely proud of our process and its operators. We build projects and products that matter. And our core value is reflected in our work and the results we deliver. Everyone is passionate about creating high-end woodwork designs. At ROOMI, we just figured out how to harness the passion using technology."
ROOMI's rich heritage
ROOMI Group attributes its strength and success to its rich heritage which dates back to old-world Persian loggers supplying unique rare logs to India and Nepal, and includes wood carving and furniture building for the Maharajahs of India and the Shahs of Iran.
Fast forward to 1985, when Hafiz Wajid Roomi Hussain arrived in the United States from London, armed with degrees from the Institute of Furniture Technology and a passion for furniture making. "He had a dream to be a quality furniture builder, known for timeless design," said Faisal Roomi Hussain, Hafiz's son and current chairman and president.  "This was the simple plan upon which ROOMI was founded.  The plan to build quality work which would stand the test of time."\
Five years later, ROOMI Group was formed. "Initially, ROOMI was focused on modern European-style cabinetry with a smaller clientele seeking premium woodwork and furniture," he said. "Following the trends, ROOMI quickly carved a niche as a quality fabricator.  Over the past 30 years, our focus has transitioned to performing premium architectural woodwork.  Little by little, year by year, the company has evolved its processes to the discriminating demands of our clients."
Along with Faisal Hussain, the family-owned business is led today by Furqan Hussain, CEO, and their best friend Syed Jawad Rizvi as CFO. In recognition of their efforts on behalf of the company and the community, both Faisal and Furqan have been honored by various groups, including Faisal's inclusion in Marquis Who's Who Top Executives in 2019, and Furqan's profile as a Top 10 Construction Leader of 2022 by iE Magazine.
The company also has been featured multiple times in the WOOD 100: Strategies for Success, and is included in the FDMC 300, an annual ranking of the largest wood products manufacturers in North America, based on sales. "Since inception ROOMI has steadily led the industry in automation and robotics to deliver high-quality results," Faisal noted. For more on ROOMI, visit roomigroup.com.
Watch a video about ROOMI Group youtu.be/vUnwCHzOPdM.
Have something to say? Share your thoughts with us in the comments below.