This wine cellars firm is ahead of the curve
August 30, 2017 | 9:59 am CDT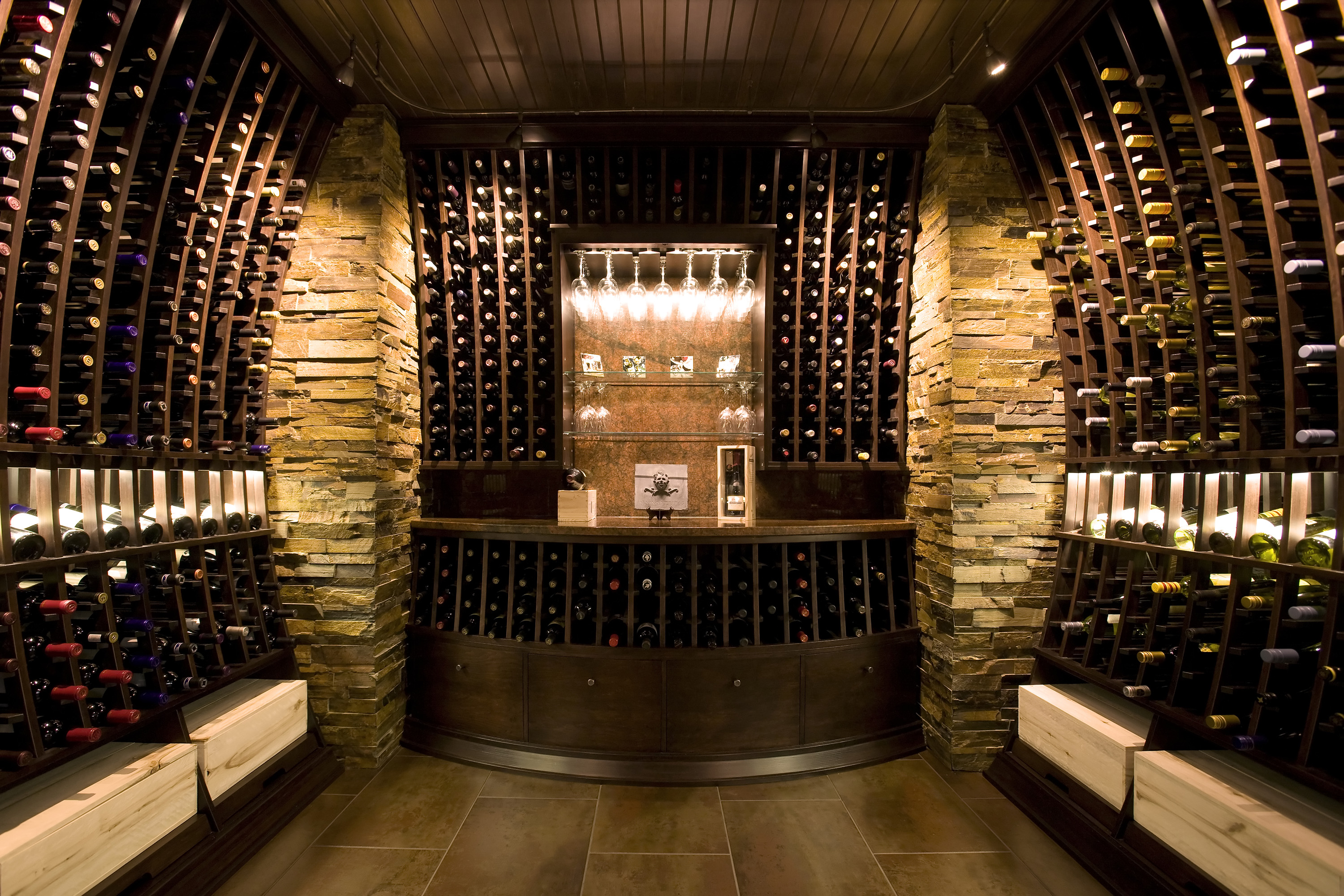 It was a combined love of fine wine and fine woodworking that led to the creation of Genuwine Cellars in 1995. That, and a bet.
As co-founder Robb Denomme tells it, he and Lance Kingma "were drinking with a wine writer who wanted a wine cellar for his home. [Kingma] said, 'I bet you and I could make a wine cellar' and we did." That initial project led to them founding Genuwine Cellars, now owned solely by Denomme.
"We began our business in a 'humble' woodshop, but from it we created innovative, beautiful cellars," Denomme said.
And beautiful they are. On Houzz's website, customers and realtors alike give praise to the company's attention to detail and customer service, with one realtor noting she's seen Genuwine Cellars' work in several upscale homes. Genuwine Cellars was also named a Best of IBS Finalist in 2017 at the NAHB International Builders Show as well as a finalist at this year's Hospitality Design awards in NYC.
Genuwine Cellars' projects display a creative use of space, functionality/storage and attractiveness.  "Our company has been built on a passion to have the best integration of all those principles," he added.
Products are manufactured at a 20,000-square-foot facility in Winnipeg, Manitoba, headquarters for the company, and a secondary factory in the Philippines.  One of the most useful additions to the production process has been the introduction of TigerStop optimization equipment.
"Since installing TigerStop on all our radial arm chop saws and table saws 15 years ago, we have seen a major impact in so many ways. The TigerStop equipment has allowed us to increase production tenfold, if not more," Denomme said.
He added, "We have seen a big boost in productivity, speed and accuracy in all our work and especially in cuts that routinely slowed us down. In addition, the TigerStop equipment has lowered our space needs for production, as far as square footage. The TigerStop equipment has been a godsend."
A CNC router, moulder, edgebander, planer, belt sander, rip saw, sliding table saw and spray booth for finishing are also used in the manufacturing process.
Design and engineering also are important parts of the production process. "We love complicated projects," said Denomme. "We have many designers on staff as well as master craftsmen. We love an end result that is functional and is a creative use of space."
Attention must also be given to factors such as humidity and temperature control. Denomme said they use state-of-the-art climate control systems specifically designed for the style of wine cellar being built. Climate control is an important feature in helping preserve and protect a wine collection, as are non-UV emitting LED lights to avoid wine damaging ultraviolet rays. Genuwine Cellars also uses "inert wood species and special finishing processes" to avoid off-gassing of the materials, which is harmful to wine.
California redwood and mahogany are among the species used, as well as cherry, walnut, sapele, oak, maple, wenge, padauk and rustic alder. "Wood figures heavily in our designs and in addition to looking good, the wood must perform well as a wine cellar environment is unique," Denomme said. A variety of specialty veneers are also used in the manufacture of products.
A range of designs are available, from a wine wall to intricate offerings such as The Cube, which has been described as a "pinnacle of ultra-modern wine cellar designs." It features a "straight line aesthetic, and appears deceptively simple, but it is quite complex from an engineering standpoint." Considerations are given to bottle weight, gravity and stability.
Some projects, ironically enough, have been for people who don't even drink wine. "They have a beautiful home and a realtor or builder has suggested that if they ever want to sell it, they should install a wine cellar," he said.
Clients also come from around the globe. "We recently did a wine cellar in a spectacular home in Beijing where the floor alone cost $1 million. Today, we get phone calls from around the world from people who want us to design a wine cellar for them, saying they were told 'this is a project for Genuwine Cellars.'"
Sponsored by TigerStop. For  information on TigerStop's precision cutting  automation, visit TigerStop.com
For more information on Genuwine Cellars visit GenuwineCellars.com
Have something to say? Share your thoughts with us in the comments below.