Custom woodworker's project range is a cut above
April 27, 2017 | 11:03 am CDT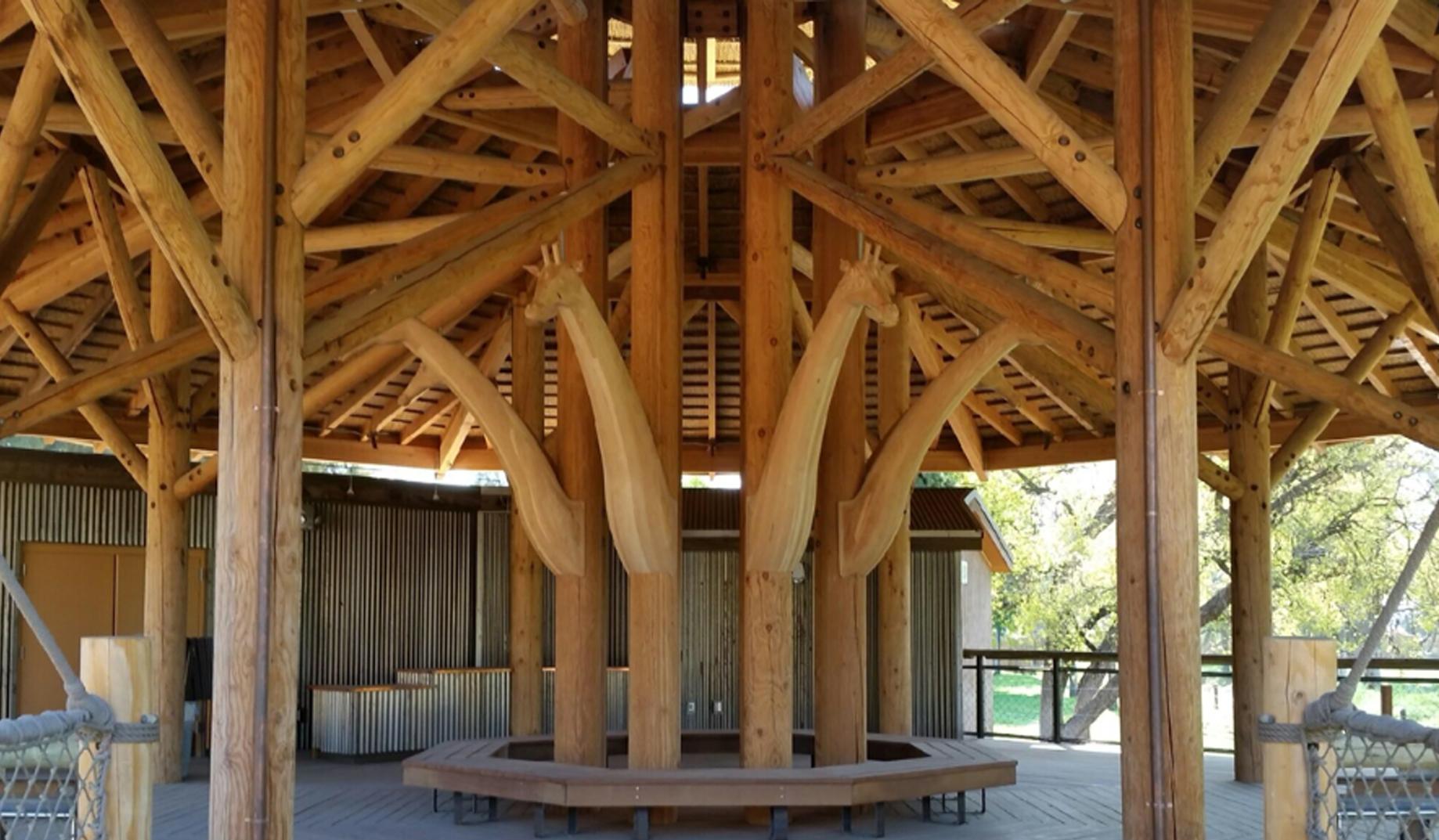 From Facebook to the Fresno Zoo, the diversity of clients served by Executive Interiors Inc. highlight its range of custom woodworking capabilities.
The growing Fresno, California-based firm  was founded in 2007 by husband and wife team Tim and Jamie Russell. "Our base product is commercial cabinetry and we produce a lot of laminate casework with solid surfaces," said Tim Russell.
In addition to work for financial institutions such as Wells Fargo banks and ECCU Credit Union,   "We also have felt very fortunate to be asked to do work for the military, including work for the U.S. Army's Fort Hunter Liggett and the U.S. Marine Corp. base, 29 Palms," Russell said.
A core part of the business is  work for medical facilities, such as doctors' offices, dental practices and hospitals.  Here, the company's client base includes the Fresno-area Clovis Community Medical Center, Community Regional Medical Center and St. Agnes Medical Center, "where we will do a $1,000,000 project for their cancer center,"  Russell said.
Executive Interiors recently worked on a dental facility at Facebook's headquarters in Menlo Park. "Mark Zuckerberg is a fascinating fellow. He sees value in providing easy access to healthcare for his employees." 
Russell added, "I feel the same way and we offer retirement, medical and dental benefits to our employees. We have very little turnover and have employees who have been with us since day one." 
With 22 employees, the company has already undergone three building expansions, from an initial shop size of 1,000 square feet, to the current 18,000-square-foot facility.
Along the way, the company has invested in new technology. Three years ago Russell purchased a 10-foot TigerStop system with optimization software, which the company uses in conjunction with an upcut saw. 
"We were interested in getting the TigerStop for the time it would save us," Russell said, adding that  it has been fast and accurate in a variety of jobs.
"We do a lot of school work modernization over the summers. It is fast-paced work with tight schedules and the TigerStop allows us to get parts done quickly and doesn't tie up the CNC to do them individually."
Prior to using TigerStop, cutlists were sent into the shop manually.  "With TigerStop we can send the cutlist directly to the tool.  This improves cut quality, eliminates error and saves significant time previously spent correcting those errors," Russell said.
Microvellum software is used to provide cutlists to the machines. The ERP program from Seradex,  purchased and installed three years ago, also handles shipping and receiving as well as live schedules, tethered via Ipad. "The software and the TigerStop have been a fabulous addition to our company."
Also at the shop is a Busellato Jet CNC router, Biesse Rover Skill CNC machining center and a Laguna LD4 Lockdowel dowel boring and inserting machine. "We think the Laguna machine will revolutionize how business is done. There is value in fast production and the ability to ship KD,"  he added.

Exhibiting new capabilities
While custom commercial cabinetry and millwork is Executive Interiors' main focus, the company will also take on non-traditional projects. When the Fresno Chaffee Zoo (FCZ) approached the company in 2015 to do a special project for its  African Adventures exhibit, Executive Interiors  was up to the challenge.
"Our task was to create eight life-sized giraffes, which now prominently 'reside'   at the zoo's savannah." Each sculpture took an estimated 25 work hours to complete, and included computer design and machining, plus detailed hand carving of the facial features for each animal. Russell enlisted his brother Steve, a retired Teamster and wood carver, to do the hand carving portion on the 8-foot tall giraffes. (Watch the time lapse video at https://youtu.be/jc6--PC57qc)
The project was done at cost. "We feel very excited to be a part of the African Adventures exhibit and to know that people visiting the zoo will see our creations," he added.
Along with its creative capabilities, the company's commitment to service sets it apart. "Almost anyone can build a box," Russell said. " We take the extra time to get things done correctly. We have an installer that does the final walk through and we go above and beyond the average warranty.
"The service side is definitely what drives us."
Sponsored by TigerStop. For information on TigerStop's precision cutting automation, visit TigerStop.com.

For more information on Executive Interiors Inc. visit ExecutiveInteriorsInc.com.
Have something to say? Share your thoughts with us in the comments below.