How Kensington Garden Rooms builds a better backyard oasis
July 26, 2016 | 4:33 pm CDT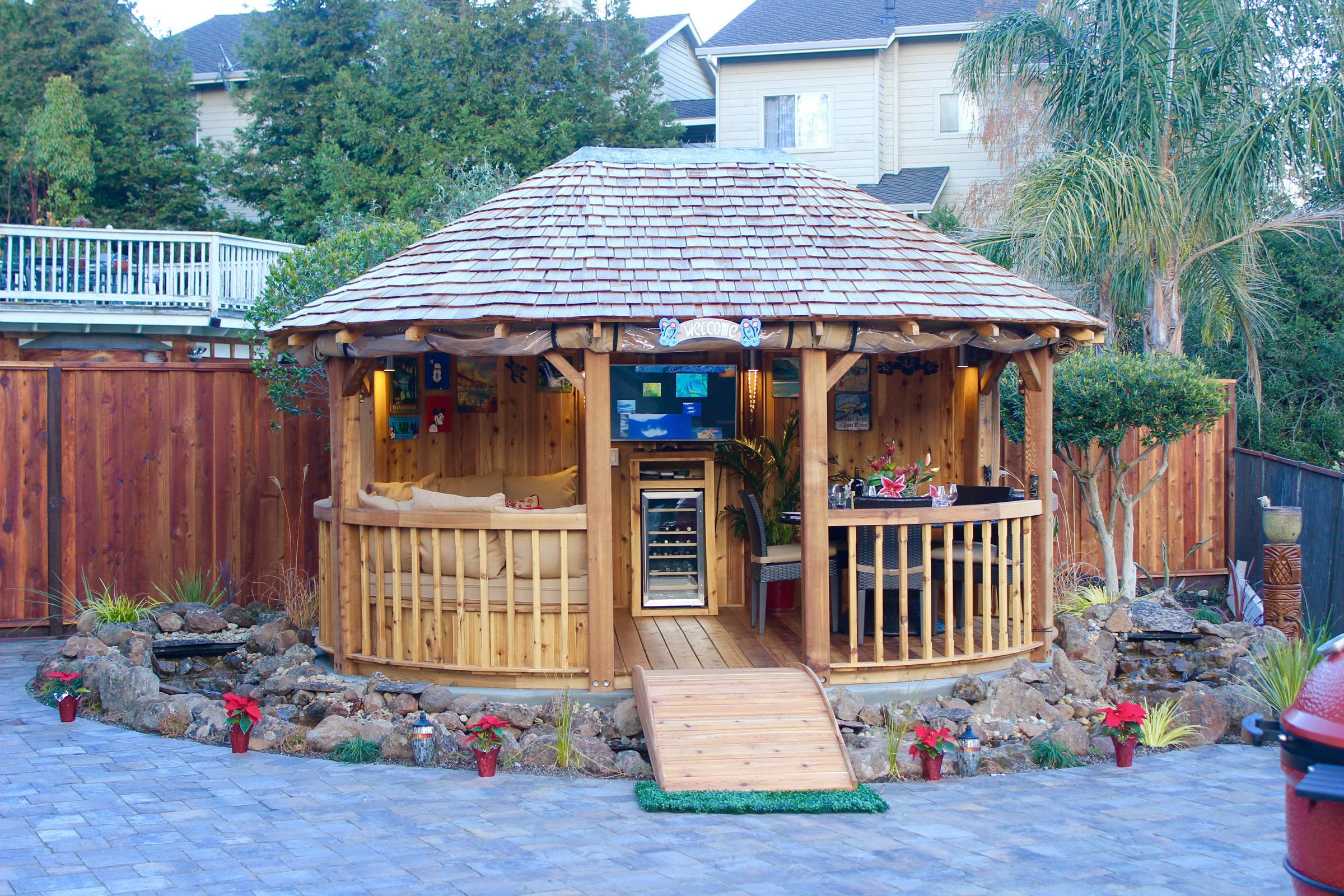 A creator of elaborate backyard oases, gazebo manufacturer Kensington Garden Rooms has found a perfect climate for building its business in Northern California.
Founded in 2012 in the United Kingdom, Kensington Garden Rooms relocated the following year, "for the sun," laughs Sam Misky, sales manager. Competitive reasons also factored into the decision. "After researching the American market, we learned there would be a lot of opportunities in the U.S. for selling luxury quality garden rooms."
Now based in Atwater, California, Kensington Garden Rooms  "provides the perfect solution for people who love to entertain outside," Misky says. Kensington offers a variety of customizable designs, with prices ranging from $25,000 to $32,000.
The garden rooms extend a living space to the backyard, providing space that can be used year round. "Adding our Garden Room is like adding another room to your home, except this one is located outside. The rooms are well equipped, typically with couches and coffee tables, a wine fridge, cabinetry, heaters and more," Misky says. Big-screen TVs are a popular addition and heating is included via infrared heat lamps. Marine-grade Sunbrella canvas blinds, with the option of windows, can be zipped together to completely enclose the garden room. These options give users the ability to close the garden room in inclement weather. 
Advice leads to Profit
Kensington Garden Rooms was featured on the CNBC reality business show The Profit after owners Damion Merry, Simon Johnston and Jack Owen contacted Marcus Lemonis, entrepreneur and star of the show, for advice. Lemonis not only made several recommendations, but would soon become a part owner. The interaction is featured on a November 2015 episode. bit.ly/KGRonProfit 
Along with advice on marketing and product development, including the offer of a scaled-down version for sale in home centers, Lemonis advised the firm on ramping up production. "Marcus suggested we add some new equipment, including a DeWalt upcut saw equipped with a TigerStop automatic stop system," Misky says.
He adds, "The TigerStop has been in place for six months and already we have seen a major change in productivity and speed."
Prior to installing the upcut saw and TigerStop automatic stop system, the company used a chop saw and manual measuring for cutting. "Before when we did our cuts, it was labor intensive. All our cuts, such as 6 x 6, 8 x 8 parts and more, were done using a tape measure. Now the information is entered into the TigerStop and after we set the program, we just push the number we want and the TigerStop does the work. With it, we feel we have saved at least 45 minutes a day in work," Misky says.
 "It is the most popular of all the changes we have made in our production process. It is fast and foolproof, and streamlines what can be a time-consuming process. Time is important to us because our customers want to order their dream garden room and get it straight away."
The firm provides the design, execution and installation of the gazebos, which are made from Canadian red cedar. "It is the absolute best option for its properties, which include long-life and little maintenance," Misky says. A durable wood, "It smells good, it looks good and it keeps bugs away because it is a natural repellent. It is an all-around great wood."
Describing the workmanship and design of the rooms as being above reproach, Lemonis has compared them to "a piece of art."   Offered with a host of amenities and detailed woodwork, such as hand-routed spindles, curved handrails and tongue-and-groove ceilings, these "oases" include: The Cambridge with seating for 16 to 18; The Buckingham, which seats 14 to 16; the Kensington Spa Garden Room with a spa, amenities and seating for 14; and the largest offering, The Bel Air, with seating for 28. Smaller models include The Belvedere, with seating for eight, and The Hampshire, also with a smaller footprint and seating for 12.
No matter their size, the outdoor rooms are indeed spectacular. As one client raves on Facebook, she loves her Kensington Garden Room "more than her actual home."
Sponsored by TigerStop. For information on TigerStop's precise cutting automation, visit TigerStop.com.
For more on Kensington Garden Rooms visit KensingtonGardenRooms.com.
Have something to say? Share your thoughts with us in the comments below.