Library for materials opens in Maine
September 24, 2021 | 12:35 pm CDT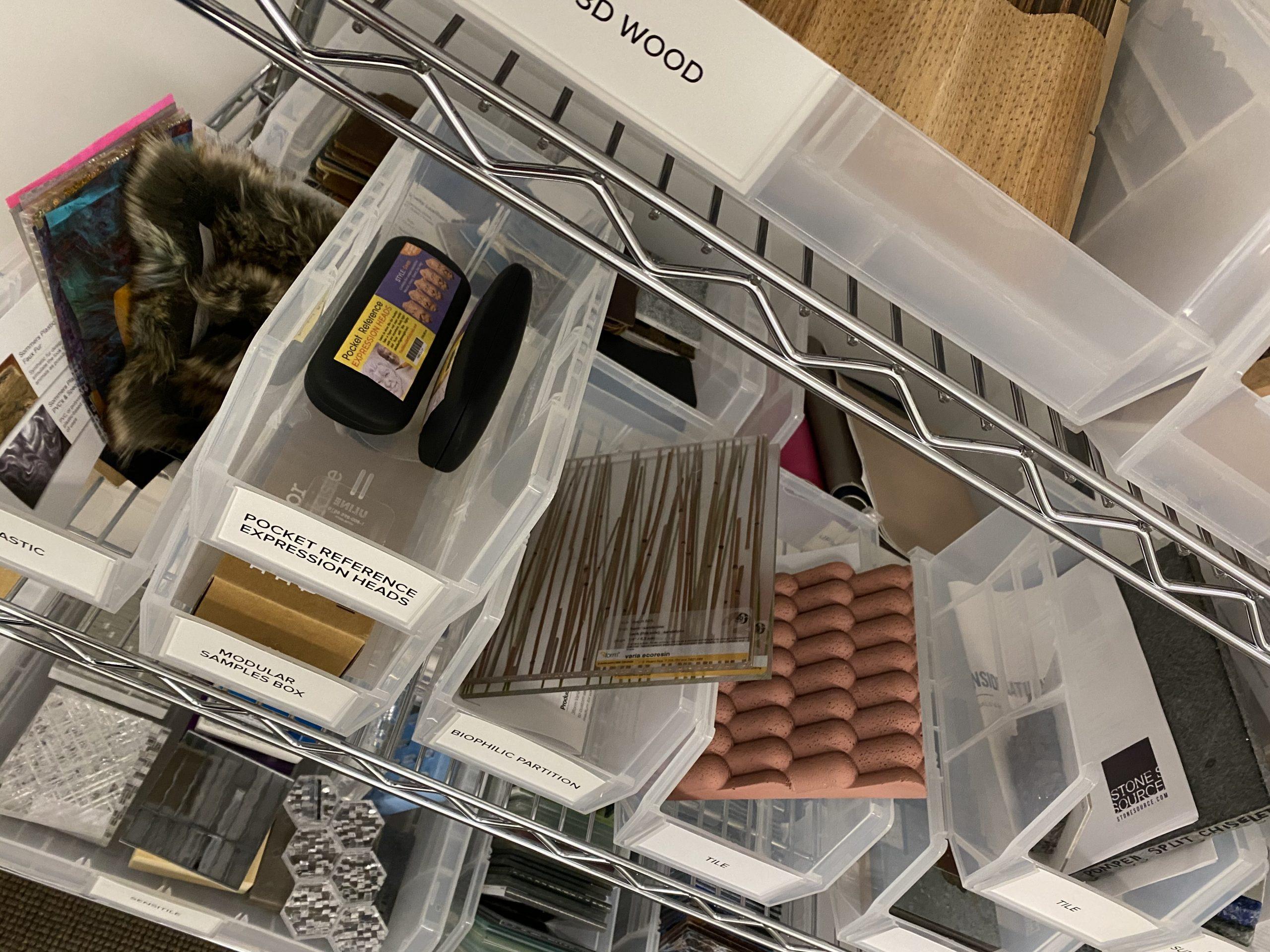 PORTLAND, ME — Maine College of Art & Design (MECA&D) has opened the first materials library in the state of Maine, offering designers, artisans, students and others a new resource for creating projects.

The Materials Collection at MECA&D's Joanne Waxman Library is intended to provide novel, sustainable, and traditional materials to inspire, inform, and spark inquiry for artists and designers.

As internet catalogues replace the need for large in-house sample inventories, there is a growing demand for materials libraries all across the country in the fields of design, architecture, and construction. The Materials Collection housed at MECA&D serves as an interdisciplinary, educational resource for patrons exploring new and innovative physical materials in their work.

"Collections of sample materials and products provide a tactile means for artists and designers to explore and consider options for little-known and hard-to-find items, opening up new possibilities for their work," explains Shiva Darbandi, director of the Joanne Waxman Library at Maine College of Art & Design. "We are thrilled to open the first one here in Maine for our community to explore."

The library currently offers over 2,000 items donated by more than 70 individuals and companies. Materials contained range from traditional (e.g., canvas and paper samples) to innovative (e.g., aerogel, the lightest material in the world).

"Ranging from newly engineered objects to everyday items reconsidered, the Materials Collection serves to increase material literacy by providing an opportunity for artists to physically manipulate little-known, hard-to-find, and sustainable materials," Darbandi said.

The collection is organized by six groups (Naturals, Polymers, Metals, Minerals, Ceramics, and Textiles) as well as being sorted by composition, form, properties, process, and application. Throughout the collection, suggestions are made to help students identify which materials best lend themselves to particular BFA majors.

Students, faculty and staff for the College are free to view, explore, and touch the materials in the library. At this time, Joanne Waxman Library is not lending materials. You can access an online catalog of the collection at https://sites.google.com/meca.edu/materialscollection-rev/home?authuser=0.

Individuals interested in more information or donating items are encouraged to contact the library at [email protected] or 207-775-5153.
 
Have something to say? Share your thoughts with us in the comments below.