45-foot walnut wood slide to highlight pediatrician's office
May 5, 2023 | 2:57 pm CDT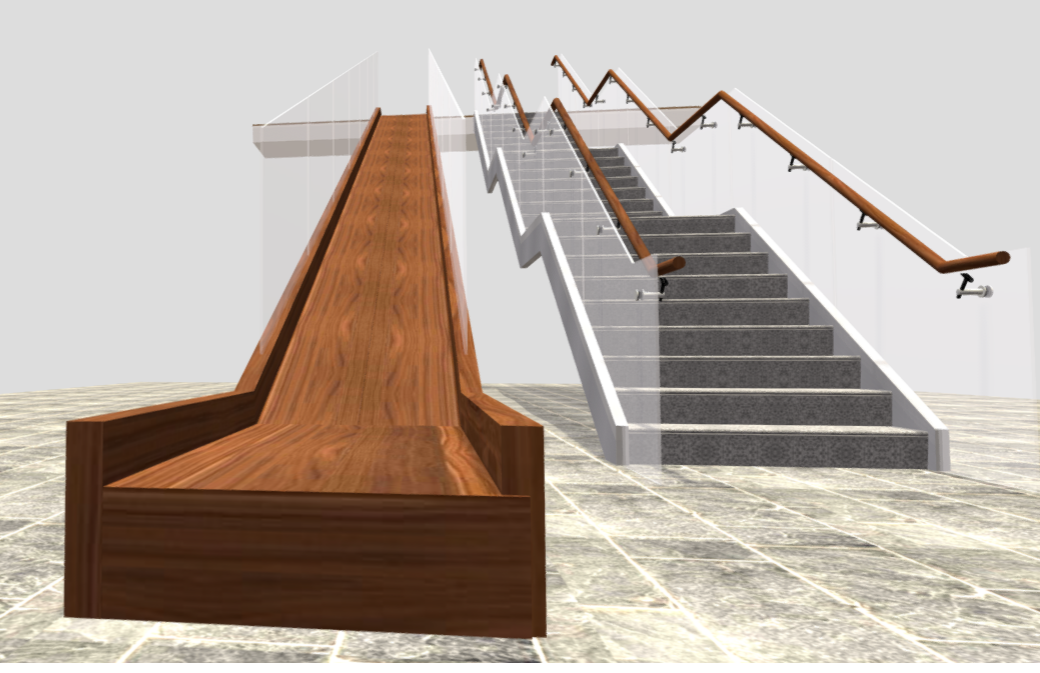 Clyde Martin likes sliding into his work — literally.

His company, TopTread Stairways in Sierra Vista, Arizona, specializes in challenging stairway projects, and sometimes those projects also involve matching slides.

Martin's latest project is a 3-foot-wide, 45-foot-long walnut slide to be installed next to a stairway in a pediatrician's office in Illinois. Martin says he's not sure if the project is designed to attract more kids to the office or qualifies as therapy all by itself.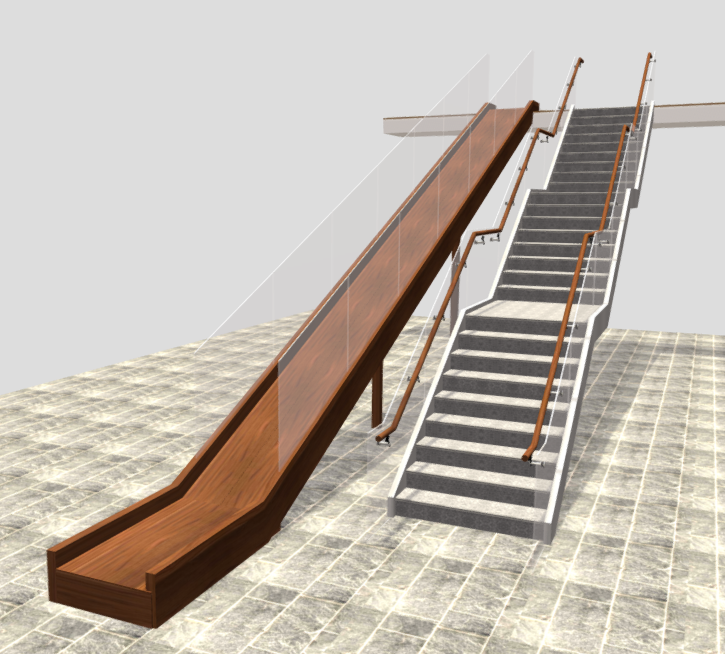 Originally, the plan was for a smaller, 18-inch-wide, 18-foot-long slide to be done in conjunction with a company called Adventure Solutions. But after initial drawings and talks with the firm, they decided to scale the project up to the 45-foot level.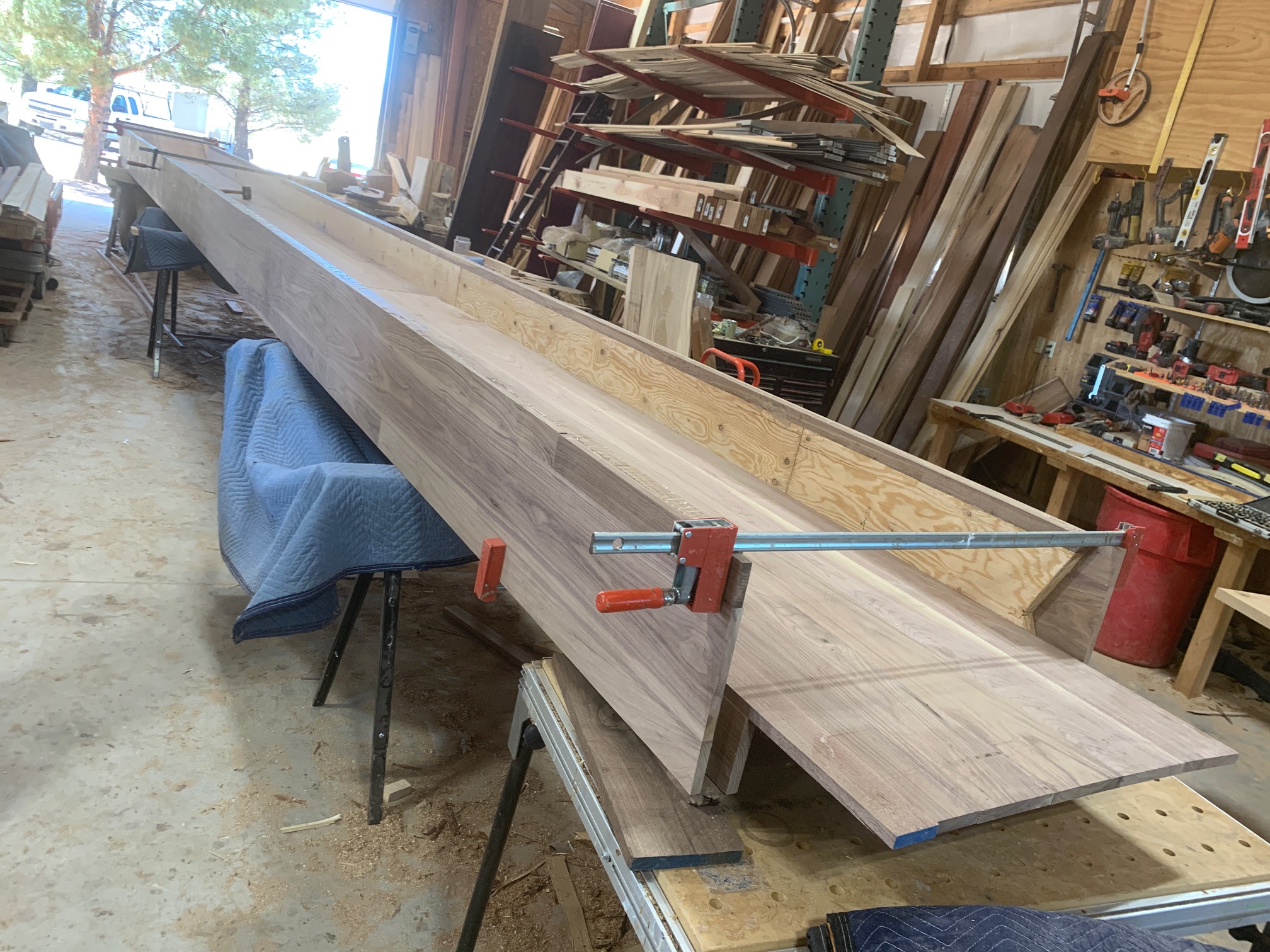 It's not the longest wooden slide ever built, but it's the biggest that Martin has done, eclipsing the 33-foot slide he built in 2020. Like this latest slide, that one was also in American black walnut, but it was a bit more complicated construction as it followed the pattern of a curving staircase.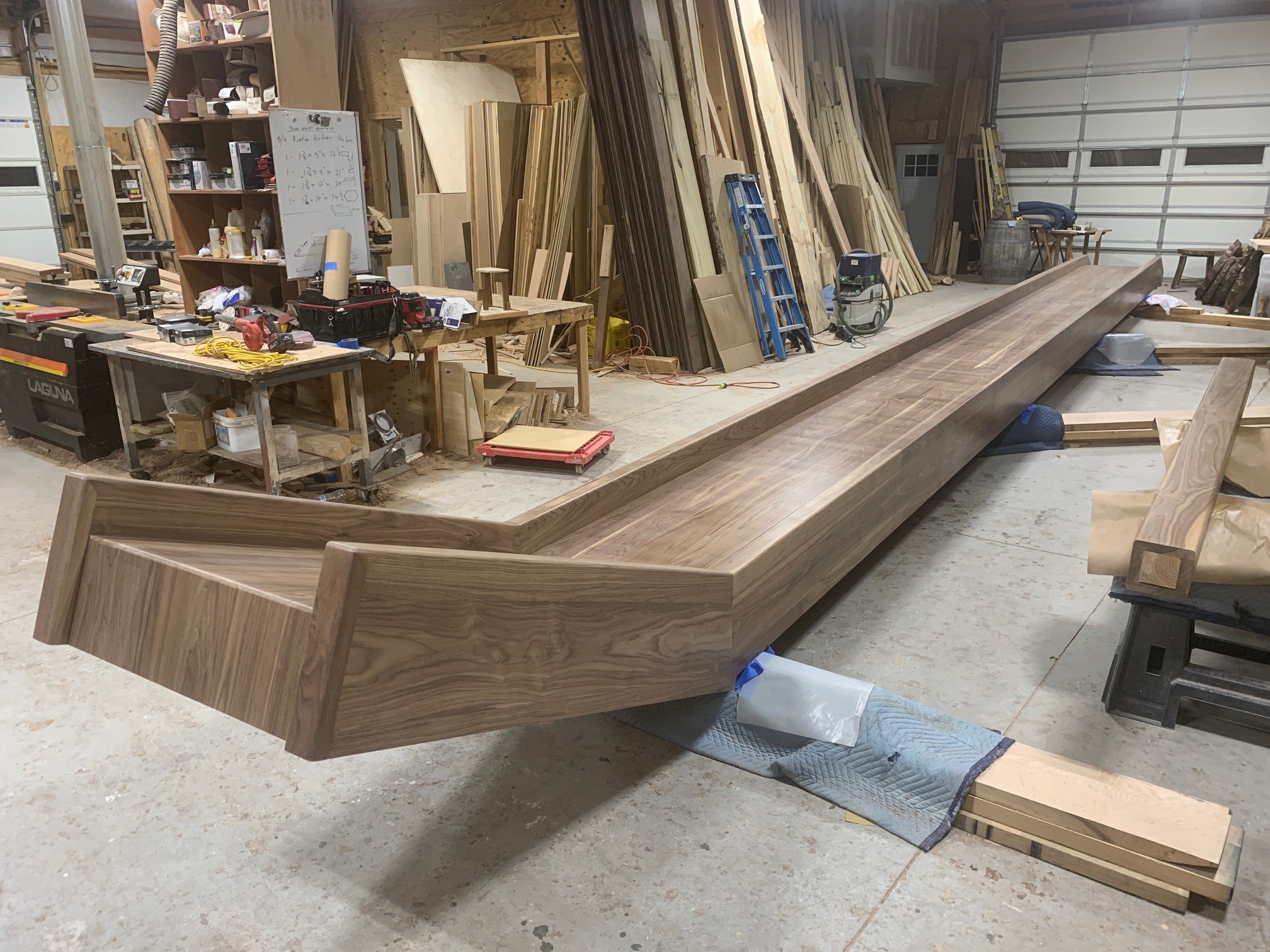 The latest slide is a straight chute that will be mounted alongside a more conventional stairway in the doctor's office. The stairs feature three in-line flights and two landings, but the trip down the slide is uninterrupted. For durability, the new slide is finished in conversion varnish. For safety, there will be transparent sidewalls on the slide.

You can see a 360-degree 3D model of the slide and stairs here.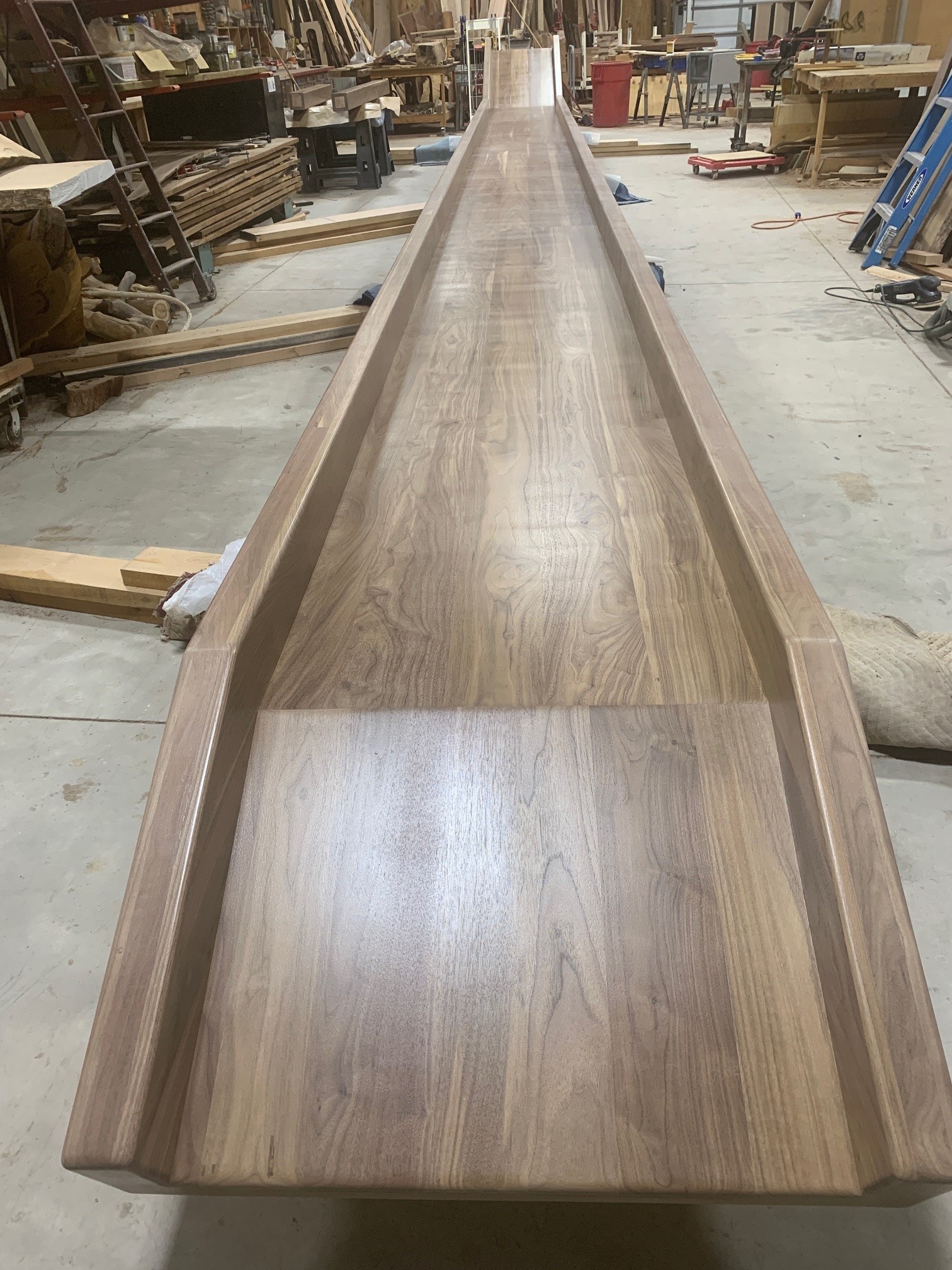 Getting the slide from the shop in Arizona to the job site in Illinois presents additional challenges. Martin says they will actually load the slide onto a truck and then build a special shipping crate around it in place.

Once installed, the stairway is likely to get lots of attention. "It's the focal point when you walk in the building," Martin told his local paper, the Herald-Review. "It's the perfect spot for it."
Have something to say? Share your thoughts with us in the comments below.