Minnesota Tool Library donates student desks
February 5, 2021 | 1:30 pm CST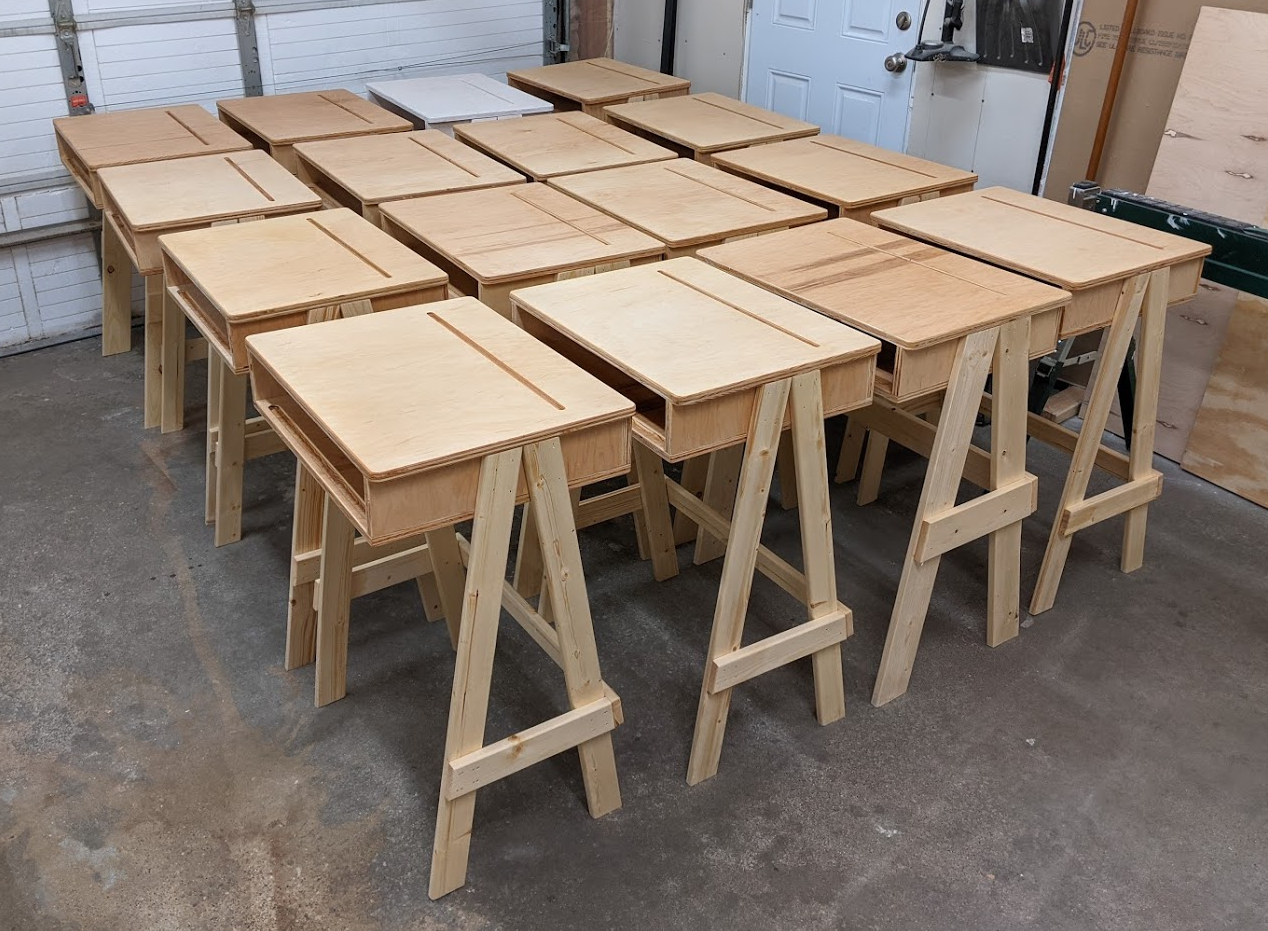 With so many students not able to attend classes on site in schools during the pandemic, the Minnesota Tool Library launched a program to encourage woodworkers to build desks to be donated to needy students.
The Minnesota Tool Library is a member-based, volunteer-driven nonprofit that offers community access to tools and training for woodworking and DIY projects.
Woodworker Charlie Kocourek delivers one of four desks he made as part of the Minnesota Tool Library Space to Learn program.
"Part of MTL's mission is to empower residents with access to tools, training, and workspace," said Kate Hersey, executive director. "When it comes to distance-learning, there are a lot of variables, but we know that a desk makes a difference. As a community, we couldn't be more excited to put our resources and skills to use on this project and provide our kids and our community a Space to Learn."
The original goal of the Space to Learn program was 500 desks, but they built more than 600 desks and had volunteers replicate the project using MTL's plans across Minnesota, in New York, Florida, and even in Nova Scotia.
Kocourek's four desks follow the same basic plan and are designed to be built with low-cost materials in a short amount of time.
The program was also inundated with thank you letters from teachers and students. "I just wanted to send you a big thank you," wrote Ms. Mattlin from Jackson Elementary. "I checked in with E. today and asked if she got her desk. She was thrilled to tell me that she got it and ran with her iPad to show it to me. She has all of her school supplies tucked inside, and it was the most excited I've seen her in a long time. We appreciate you and volunteers!"
Materials for each of the desks averaged $20 to $25 and estimated building time was about four hours per desk.
Happy students and teachers flooded the Minnesota Tool Library with thank you notes.
While MTL has exhausted its funding for the project, the organization is still making available its plans for people who want to make desks on their own. You can get more information at https://www.mntoollibrary.org/.
Have something to say? Share your thoughts with us in the comments below.