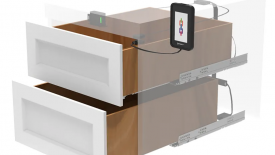 Senseon access control technology enables Anixter customers to extend security to the cabinet-level.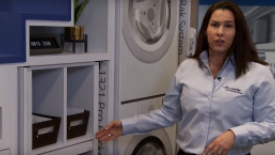 Claudia Tuttle from Accuride showed Woodworking Network contributor and custom woodworker Matt Buell around Accuride's AWFS booth. New products and trends in the marketplace were highlighted by Claudia as she demonstrated their use.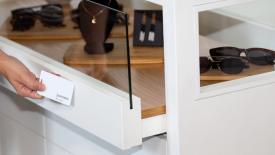 Designed for hinged and sliding doors, drawers, display cases, and other fixtures, the Senseon Plus system is designed to be the easiest-to-use cabinet-level locking product.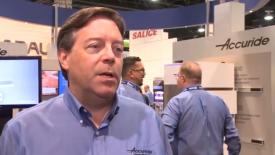 Accuride's Senseon Secure Access is a complete hidden access control system for cabinetry. Its professional grade security protects contents in all types of business, institution, and residential environments. It offers options to secure every type of cabinet opening including drawers, hinged cabinet doors, and sliding doors.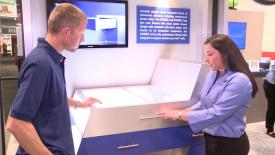 John Kovatch and Claudia Tuttle of Accuride describe new product offerings at the 2017 AWFS Fair.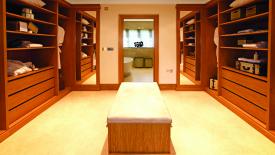 Custom home designer and builder uses keyless Senseon Secure Access Control System to elegantly protect luxury items in his-and-her walk-in closets.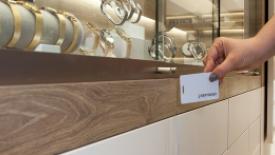 Commercial-Grade, invisible, electronic system uses RFID Technology to help establishments reduce theft, streamline operations, enhance customer experience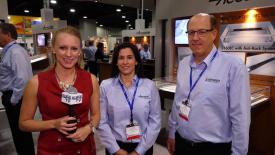 Accuride's Claudia Tuttle and Greg Rewers met with IWF TV to discuss some of their featured products on display at IWF 2016.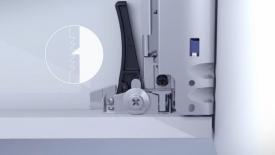 Accuride says its Eclipse Undermount Easy-Close slide offers new features for commercial applications, with minimized deflection and migration.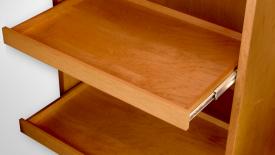 Suited for deep, base cabinet drawers which commonly store heavy pots, pans and kitchen appliances, the Accuride 3634 from Hafele can support up to 200 lbs. when side mounted or 75 lbs. when flat mounted