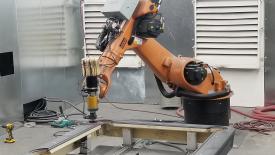 The increasing adoption of robotics is driving woodworking advances in automation and material handling.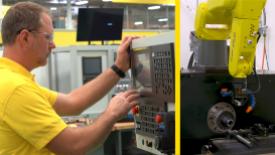 Fanuc CNCs now have the ability to control connected Fanuc robots providing machine tending or other assistance.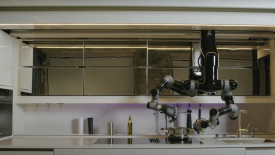 The robotic apparatus comprises two highly complex robotic hands and different types of sensors that are integrated into a precision and lightweight frame structure.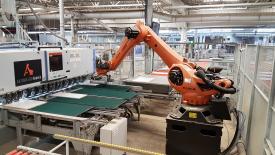 AutomaTech Robotik is a Canadian system integrator based in Quebec that has been helping wood manufacturers achieve sustainable and growth.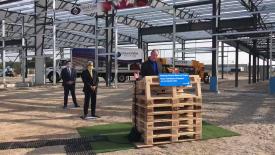 NORWICH, Ontario - Oxford Pallet & Recyclers Ltd. will receive $2 million from the Ontario goverment to expand its operations and invest in robotic and vision technology to boost productivity and create jobs.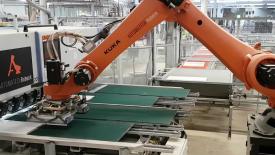 Stiles Machinery and Automatech Robotik will provide new systems designed to blend Homag CNC machinery with advancements in robotic part handling.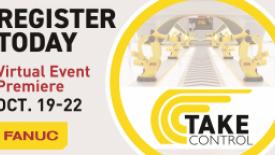 The event will debut October 19-22, and include three distinct zones: Knowledge, Solutions and Exploration.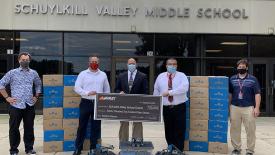 With a $20,000 contribution from the company, the school purchased VEX Robotics equipment allowing the eighth-grade class the hands-on opportunity to learn STEM concepts.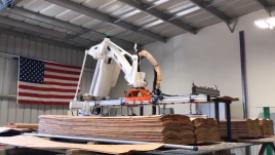 ROSEBURG, Ore. – 7robotics is a new robotics and automation company launched by Con-Vey Holdings. Based in Roseburg, Oregon, 7robotics was started by the team at Con-Vey, a subsidiary of Con-Vey Holdings. "Con-Vey is known in the wood products industry as a high-quality material handling equipment supplier, but not known much outside that industry. We wanted to expand into new markets and felt that transition needed a new name," said Dave Larecy, CEO of Con-Vey Holdings.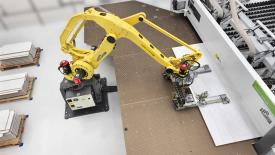 New technology shown at AWFS allows for robots to work next to people or completely autonomously.