Oxford Pallets will use $2M in Ontario funds to invest in robotics
October 24, 2020 | 8:01 pm CDT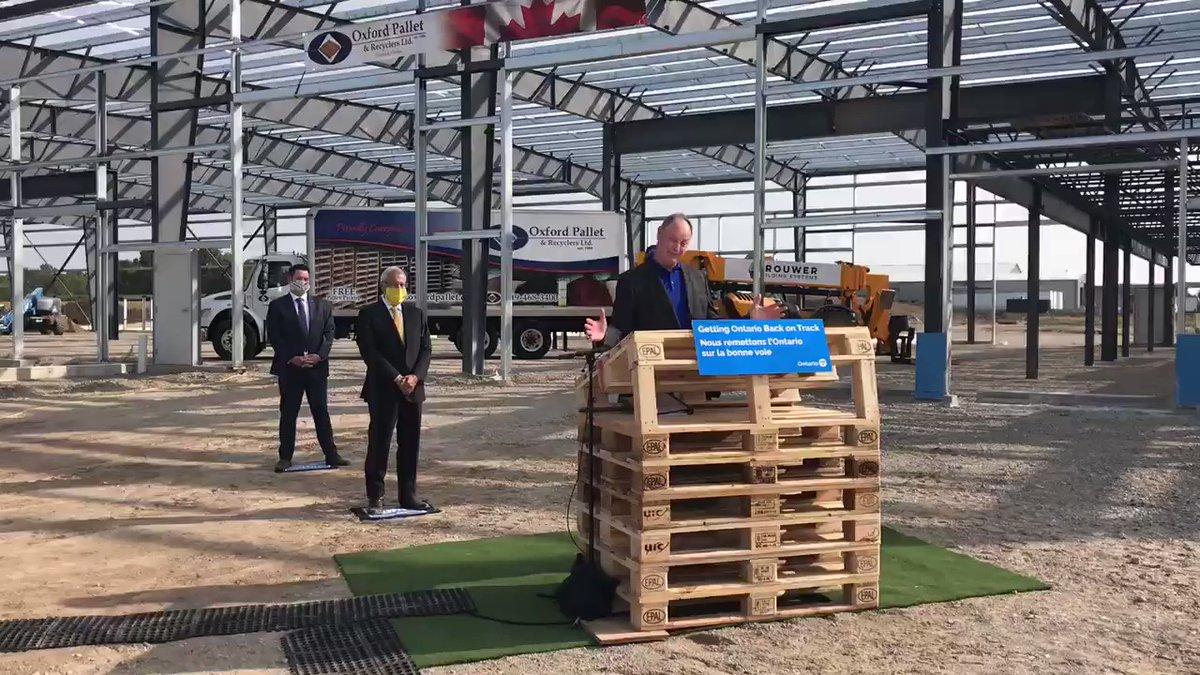 NORWICH, Ontario - Oxford Pallet & Recyclers Ltd. will receive $2 million from the Ontario goverment to expand its operations and invest in robotic and vision technology to boost productivity and create jobs. The company is the first to be awarded funding through the Forest Sector Investment and Innovation Program, established to help Ontario forest companies develop and implement innovative technology.
The investment is expected to help create 20 new jobs, double the plant's production capacity, and increase lumber purchases from regional sawmills and lumber wholesalers in Ontario by more than 30 percent. Oxford Panel, which makes pallets and crates, plus repairs recycled pallets, is looking to purchase robotics integrated with vision technology unlike anything else currently in use in North America's pallet industry.
 
"This assistance will enable us to create additional jobs, expand our rural community and advance the efforts in creating a cleaner environment," said Henk Vrugteveen, owner/president of Oxford Pallet. "Through initiatives on recycled wooden pallets, cardboards and plastics, our hope is to reduce the volumes of waste sent to landfills. Our team is excited and grateful to our Ontario government in recognizing this important endeavor." 
"These investments are absolutely critical to support the province's vital forestry sector and start us down the road to a strong economic recovery," said John Yakabuski, minister of Natural Resources and Forestry. "We will continue to do everything we can to support our local businesses and forest sector to create good-paying jobs and economic opportunities in every community across this province."
Have something to say? Share your thoughts with us in the comments below.