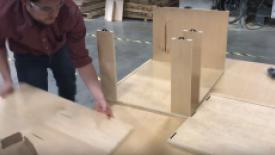 MANHEIM, Pa. – Cabinotch will demonstrate the fast assembly of its RTA cabinets at Wood Pro Expo Lancaster, Oct 13-14.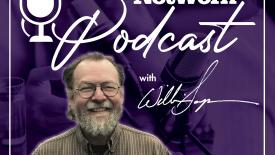 Will Sampson talks about the long-running arguments in woodworking over cabinet construction methods and then talks to Phillip Crabtree, inventor of the patented Cabinotch cabinet construction system, who is relaunching his company back under his own ownership again.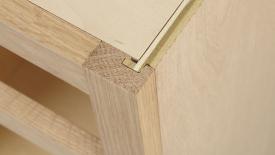 Columbia Forest Products has sold its Cabinotch Division to Cabaxis Inc, an affiliate of Phillip Crabtree, the originator and creator of the award-winning cabinet box system.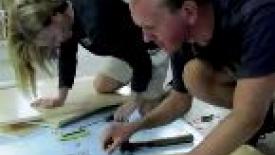 Columbia Forest Products sponsored and participated in a Home for Habitat for Humanity - Greensboro, NC earlier this year.
Cabinotch, the Challengers Award-winning manufacturer of custom-sized cabinet box systems made of American hardwood, has announced a partnership program with KCD Software that simplifies and streamlines the custom design-through-fabrication process for today's cabinet shop.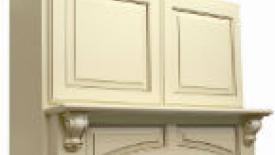 Mixing corbels, door components and Cabinotch boxes, Keystone Wood Specialties' ready-to-assemble hoods ship flat-packed.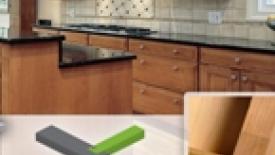 KCD custom cabinet project design software is now integrated to Cabinotch, for direct order of ready-to-assemble kitchen cabinets from design plans. The application will be shown at Cabinets & Closets Expo 2014.
New partnership allows custom cabinet shops to actively design with their clients, then seamlessly order their cabinet box systems from Cabinotch.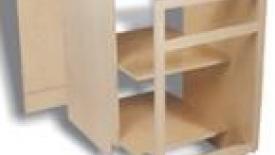 Elias Woodwork is now selling Cabinotch Custom Cabinet Box System, supplying the trend to outsourcing cabinet boxes that mirrors drawers and doors.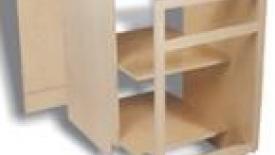 Elias Woodwork announces its newest product: all wood Ready To Assemble face frame cabinets featuring the Cabinotch Custom Cabinet Box System.